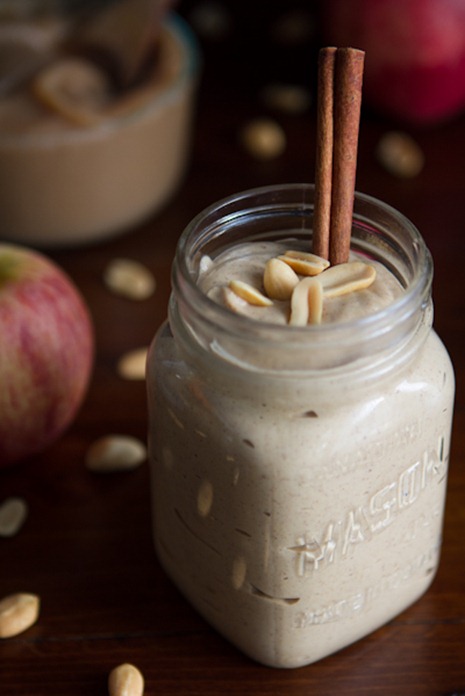 I have yet another way to feed the fruit and nut butter addicts of the world.
That would be me.
And possibly a few of you!
Aside from slathering apple butter on toast and muffins, swirling it into oatmeal, baking with it, and eating it with a bog 'ol spoon, this recipe today takes it to a whole new level.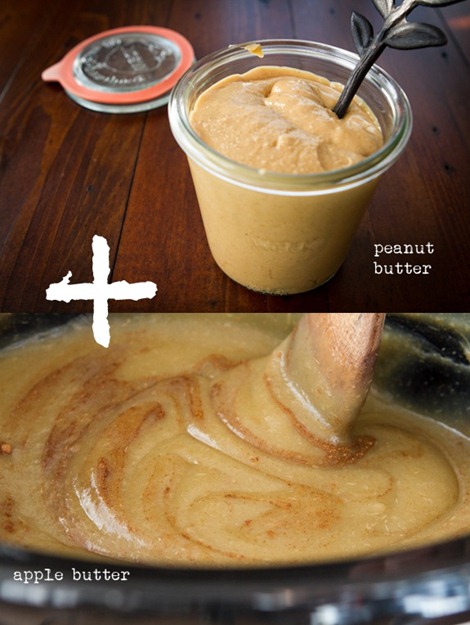 Apple butter and peanut butter were destined to be together, don't you think?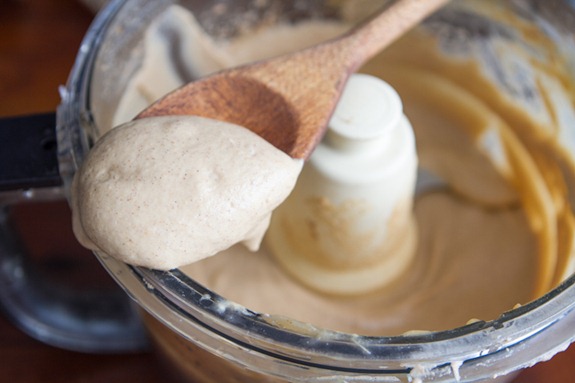 Add a healthy dose of cinnamon with a touch of vanilla and maple syrup and you have one of my favourite butters of all time. It's a little sweet and ultra creamy, with a hint of tart apple to round it all out.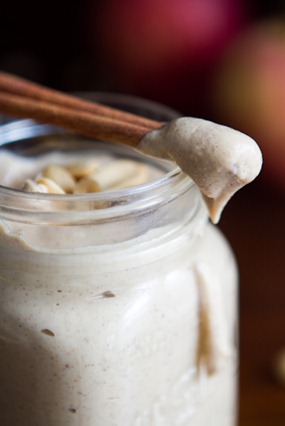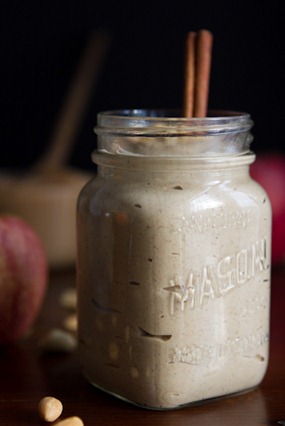 I'm surprised at how little peanut butter I had to use to create such a creamy butter – 3 parts apple butter to 1 part peanut butter. As a result, we're left with a rich butter that's a lot lighter than traditional peanut butter.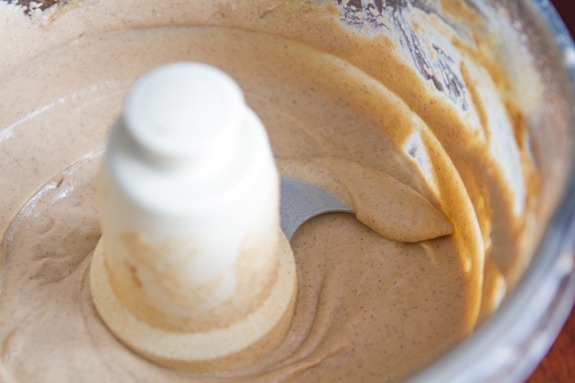 1 year ago: Mushroom Walnut Pesto Tart
2-Minute Apple Cinnamon Peanut Butter
Email, text, or print this recipe
Yield: 2 cups
Ingredients:
1.5 cups Naked apple butter
1/2 cup natural smooth peanut butter (homemade or store bought)
1 tsp ground cinnamon
1/4 tsp pure vanilla extract
pinch of fine grain sea salt
2 tsp pure maple syrup, or to taste
1. Add apple butter and peanut butter into a food processor and process until combined.
2. Now add in the rest of the ingredients and process again, scraping down the side of the bowl as necessary. Adjust to taste. Should keep for 2-4 weeks in an air-tight container in the fridge.
For nutritional info, see here.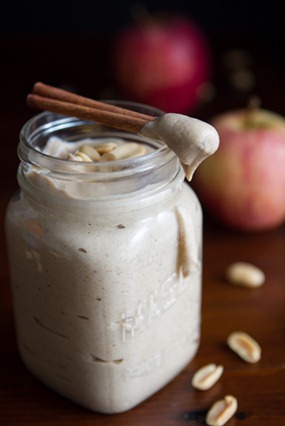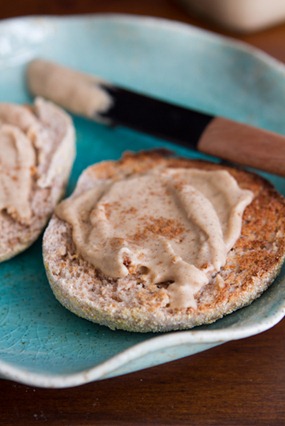 My favourite way to enjoy this butter is paired with a sliced apple. Its my current go-to snack.
Other news:
I'd like to let you know about an interview I did with the wonderful Suzanne Gardner from Cityline. We chat about my vegan journey, blog goals, photography, and more. If you'd like to check it out, head over to the Cityline website. Thanks again to Suzanne for the feature!
Have yourself a great Tuesday.