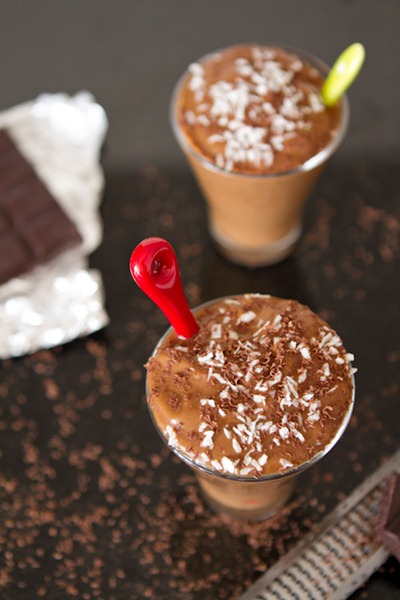 This 60-second recipe happened as a result of a major chocolate craving over the weekend. If PMS is good for one thing and one thing only it's for inspiring many of my favourite recipes. This weekend, I was craving this secret-ingredient chocolate pudding like a crazy woman, but I didn't have a couple of the ingredients on hand.
What's a crazy woman to do?
I decided to make the best of the ingredients I did have and make a spin-off of this recipe: an all-natural chocolate pudding sweetened only with banana and medjool dates. Dates and banana are popular sweeteners in many raw avocado pudding recipes so I thought I would finally try it out myself. Instead of making this a super rich pudding like my last one, I lightened it up and made it in the blender!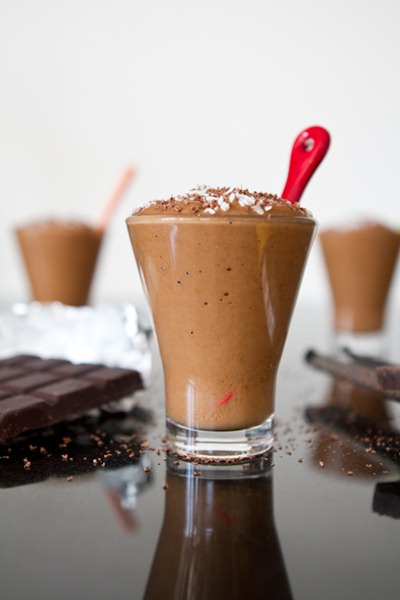 It did not disappoint.
This recipe is a hybrid of a luxurious chocolate smoothie and a decadent-but good-for-you chocolate pudding. Is it a p'moothie or a sudding? Thankfully I dropped those names from the title.
Technically, it can serve 2-4, but if you are like me, you might find yourself eating most of the batch on your own. I understand those days…I really do.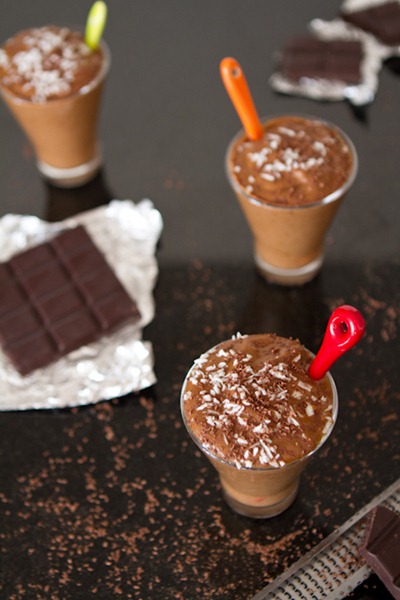 Crazy Woman Chocolate Blender Pudding
Vegan, gluten-free, no bake/raw, nut-free, oil-free, soy-free

Yield

2 cups
Prep time

Cook time

0 minutes
Total time

Ingredients
1/2 large avocado, frozen (flesh only)
1 large ripe banana, peeled and frozen
1 cup almond milk
2 tbsp raw cacao powder or cocoa powder
2 medjool dates, pitted (or liquid sweetener)
1/2 tsp pure vanilla extract
pinch of fine grain sea salt
shaved chocolate and shredded coconut, to garnish
3-4 ice cubes, add until very cold
Directions
This is the hard part: You need to freeze your banana and avocado beforehand! This results in an ice cream like texture, so it's always a good idea to have some frozen bananas and avocado in your freezer for desperate times. If you simply cannot wait, then go ahead and make it with room temp ingredients, just amp up the ice so it's super cold. But honestly, you have to try this with them frozen to really experience it fully! Trust me on this one.
Add your almond milk first into the blender (always) followed by the frozen avocado flesh, frozen banana, cacao or cocoa powder, pitted dates, vanilla, and a pinch of sea salt (amazing). Process until smooth. Process in ice until very very cold (you don't want this luke warm). Pour into parfait glasses, mini bowls, or into a huge glass all for yourself. Like I said, I won't judge. Best served immediately!
Nutrition Information
(click to expand)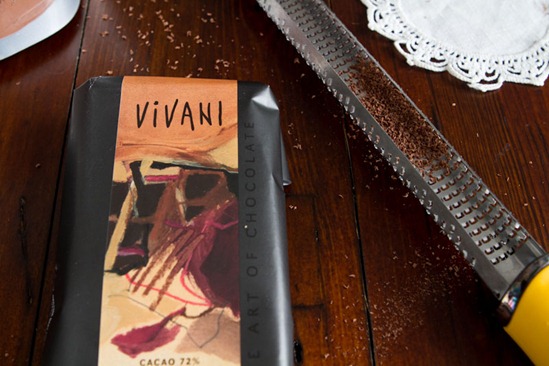 Shaved dark chocolate is a very good idea.
So is inhaling some pudding immediately after the photoshoot.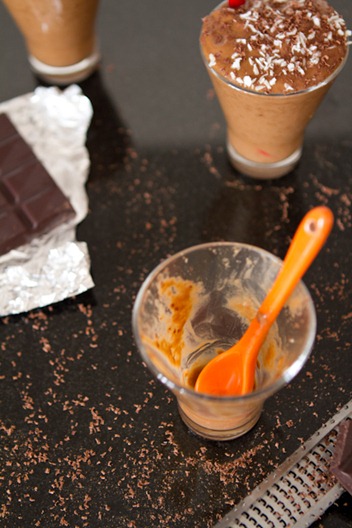 It's really a miracle I could wait that long.