I have a thing for lemons.
It's pretty rare that I don't have a couple lurking in the fridge. Lately, I've been finding more and more ways to fuel my addiction. Lemons are not only packed with antioxidants and rich in vitamin C, but they are detoxifying for the body and are said to contain cancer fighting compounds. You can read much more about them (along with limes) over at World's Healthiest Foods.
Today, our mission is to compile the world's biggest list of the many ways to use lemons. Or at least a long one! I started us off at the bottom of this post, but it's up to you to add to it if you'd like.
But first, I'm sharing with you one of my all-time favourite ways to use lemons with a couple ingredients you probably have lurking in your pantry. I've been making variations of this hand scrub for a couple years now and it never lets me down!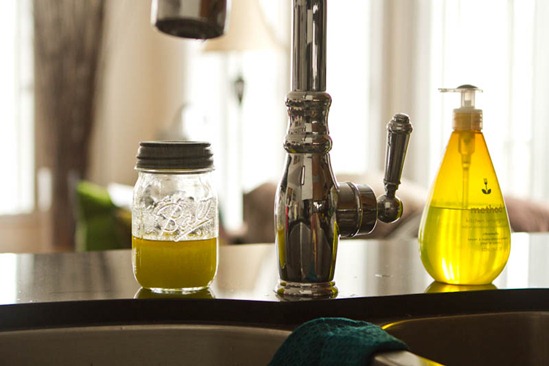 My hands (and elbows, feet, knees, etc) can get very dry and this scrub exfoliates and seals in moisture like nothing I have used. I like to keep a jar in the fridge and whip it out a few times a week to give my hands a good scrub. It also makes an amazing facial scrub and body scrub too!
You can make a basic scrub using just a few ingredients. I personally like using:
1 part oil
2 parts sugar
lemon juice + zest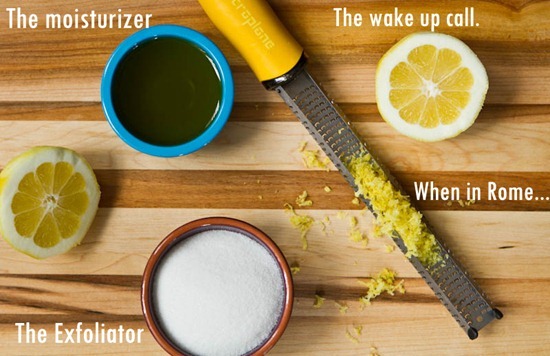 Glowing Lemon Sugar Hand Scrub
Print, Email, or Text this recipe. (update: Sorry guys the recipe isn't loading in Recipage at the moment!)
Adapted from my previous scrub.
Ingredients:
1/3 cup olive oil (or oil of choice)
2/3 cup sugar (see tip)
Juice of 1/2 a lemon (about 1.5 tbsp)
pinch of two of lemon zest
1. In a jar or small container, stir together the oil, sugar, lemon juice, and zest. Store in the fridge with a lid for maximum freshness. Feel free to use this scrub on your hands, feet, elbows, knees, face, and total body whenever it needs a burst of moisture and shiny glow.
Tips:
The finer the sugar you use, the less rough your scrub will be. I like using a fine white sugar if I'm using it on my face and hands since those parts tend to have thinner, more delicate skin. If I'm making a body scrub, I like using a coarser sugar like brown or turbinado or even coarse sea salt.
If using this on your face, be sure to use a cleanser afterwards to remove the oil.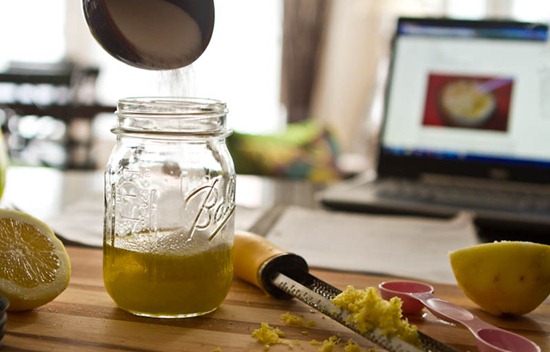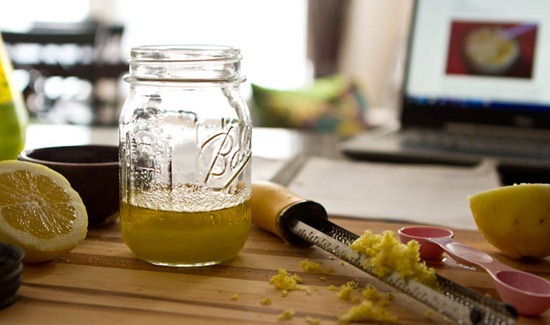 You have to try this.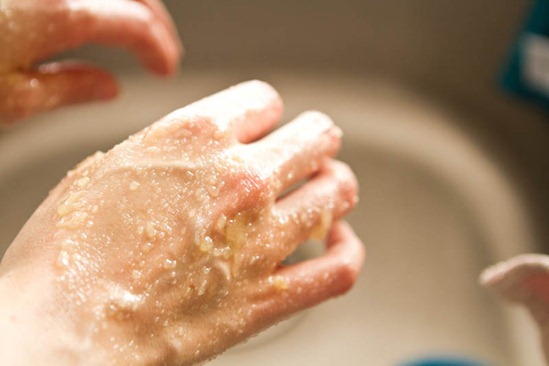 Rub it all over your hands and give yourself a good massage!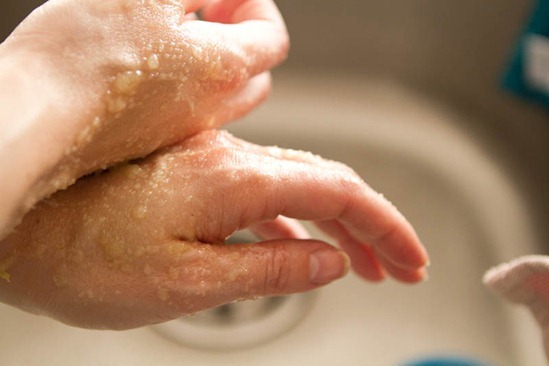 My hands aren't normally very soft, but this scrub makes them feel like a baby's bottom! Or maybe even softer…
I used it yesterday morning and I can still feel the difference on my hands this morning. Truly amazing.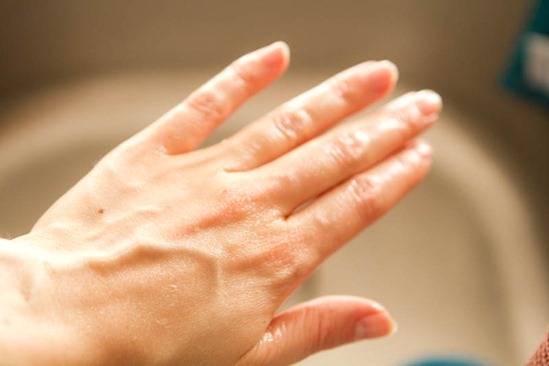 Looking for others fun uses for lemons? Check out this list I compiled below. Special thanks to Green Living Tips and Eco Knowledge for some of the tips.
Other ways to use lemons:
1) Homemade detox drink. Juice a lemon and mix it with water. Drink it on an empty stomach as soon as you wake up. It will aid in digestion and give you a great start to your day. Just be sure to drink it with a straw as the acidic nature of citrus can wear the enamel of the teeth.
2) Clean silver, chrome, and tarnished brass.
3) Clean your microwave: Juice 1 lemon and add to a bowl of water. Place in the microwave and heat for about 5 minutes on high. The steam will help soften any gunk on your microwave so you can easily wipe it down afterward.
4) Freshen your garbage disposal. Instead of throwing out your lemon scraps, toss them into your garbage disposal to freshen it up and deodorize.
5) Make potpourri.
6) Scrub your kitchen. Mix lemon juice and salt together for an all-natural kitchen scrub.
7) Deodorize your humidifier. Add some lemon juice to your humidifier water to deodorize.
8.) Prevent spoilage. Add some fresh lemon juice on an avocado or fruit salad to prevent browning.
9) Homemade fruit and veggie wash. Mix 1 tbsp lemon juice, 2 tbsp vinegar, and 1 cup water together to make a natural fruit and veggie cleaner.
10) Chop, chop. Use lemons to clean your chopping boards.
11) Baking and cooking. The obvious one here, but lemon is a fun ingredient in many recipes. One of my favs are these Tropical Lemon Cranberry Chia Bars! I also have 53 recipes that contain lemons!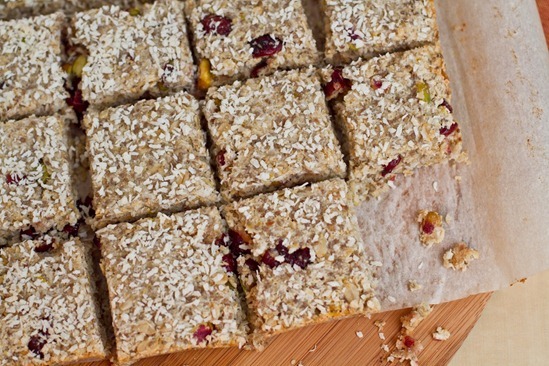 What are your favourite ways to use lemons? Do you ever make any homemade scrubs or other beauty products?