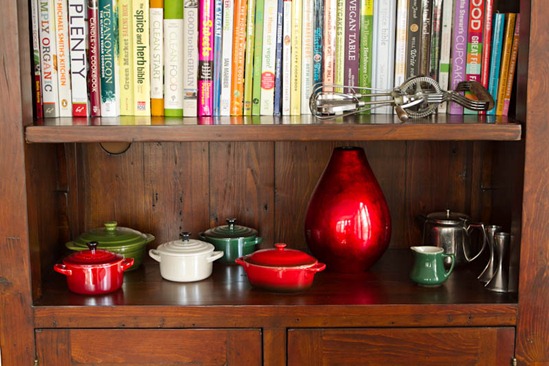 As promised our furniture arrived on Friday…it was quite the exciting day.
This is the first living/dining furniture that Eric and I have purchased new in the 12 years that we've been together; everything else we had was a hand me down from family or bought on Craigslist. Exciting indeed. Oddly enough, all the furniture we got rid of in this last move went back to our family, friends, and neighbours (and friend's neighbours).
Dave and Ewa gave us a bunch of their furniture when we moved into our old house, including a couch. Now it looks like we're going to give them our current brown sectional couch since it's too big for our current living area.
It's the furniture that keeps on giving.
As I mentioned, we ordered from Heritage Furniture in Burlington – a local family owned and operated business. I believe Dave and Ewa were the ones who told us about this place after we drooled over their new furniture a few years ago. One of the sons of Heritage, Shawn (not sure on spelling), told us that he started working there when he was just 8 years old and he's now in his forties! The service is friendly (not pushy, which is something that puts us off in some furniture stores) and down to earth. Shawn also offered to help Eric and I with antiquing our wood photography boards…you know, in his "down time". How's that for nice?
By the way, I don't get any sort of discount for saying that (nor on any reviews, unless otherwise stated). I just truly love this place.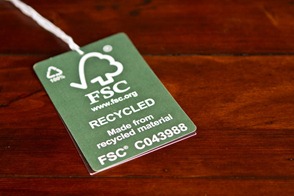 The furniture is also excellent quality – Canadian made from recycled and reclaimed wood. No particle board is used.
And my oh my, does it ever smell good.
The furniture's arrival also meant that we could finally unpack the rest of the boxes on the main level and hang artwork & mirrors.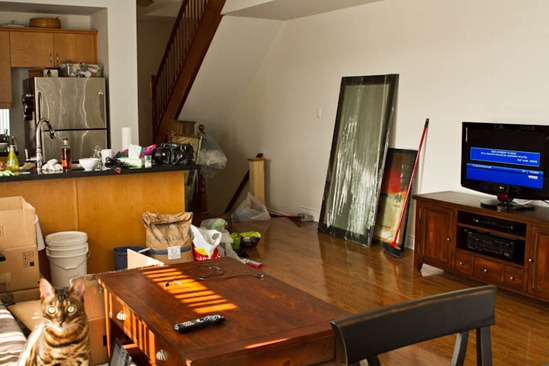 Sketchie was clearly overjoyed that we were disturbing his space yet again.
We bought the smallest table they had in this collection (I think it's the "Irish Collection") and it expands if necessary. I actually think it's the perfect size and not small by any means.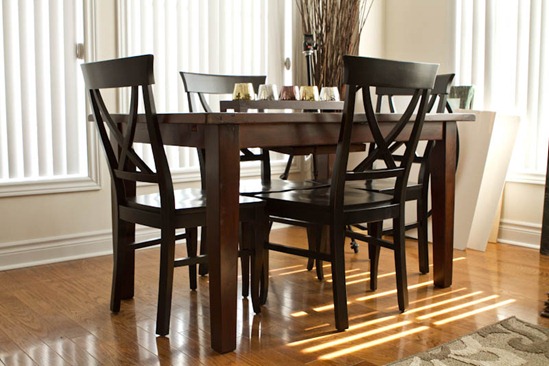 We picked the "Jamaican Sunset" stain, which has a warm antique and rustic look to it.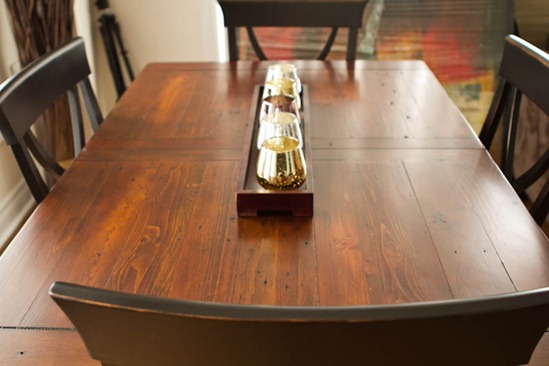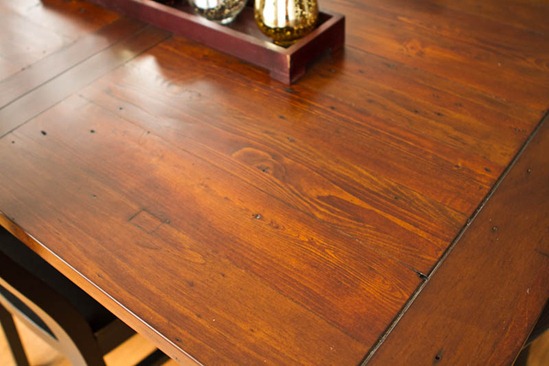 Instead of getting matching chairs, we opted for antiqued black chairs for contrast and to pull from the black in the table.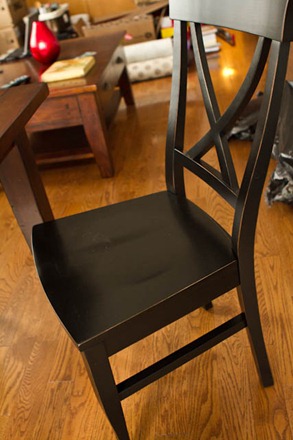 I love to watch home shows on TV and one thing the experts say over and over is that you can create "mini rooms" or "areas" even if it's one open room. We decided to put the "dining area" on the far side of the room, since I would be using the table for photography and there is a ton of natural, glorious light on both sides.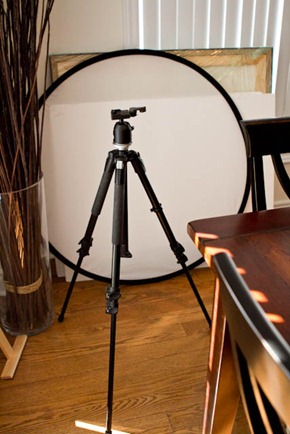 This is the wine cabinet, located right across from the dining table. I've never owned a cabinet and I have to say it's one of the best things to happen to my life since Green Monsters.
The wine boxes are removable, so we moved them on top to free up some cabinet space.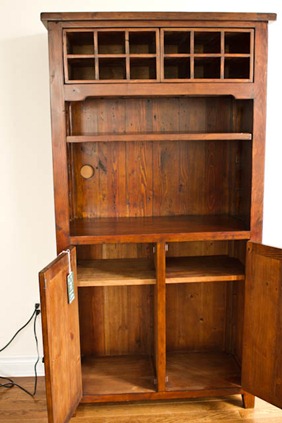 The bottom cabinet holds my photography dishes: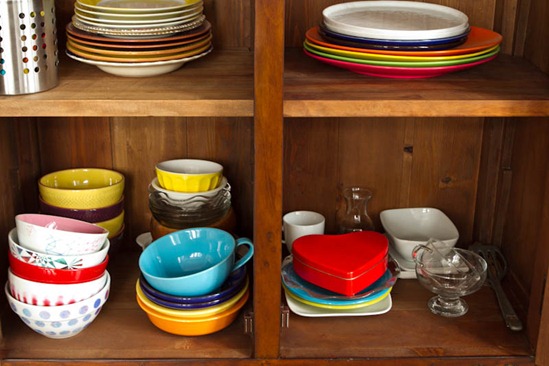 and on the top shelves, other dishes I wanted to display as well as my cookbook collection.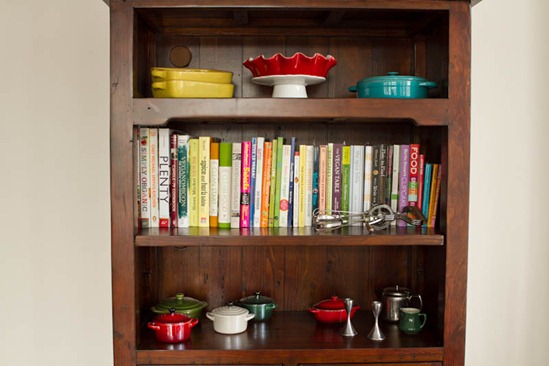 Unfortunately I packed my cookbook box way too heavy because I hurt my knee trying to lift it. You know the saying, lift with your knees (or is it lift with your legs?) Yea, I think I took that too literally. I'm not sure what I did, but I felt a sharp pain on the inner right knee.
I'm currently resting and icing it, hoping that it will get better before my races start up again in a couple weeks. I don't think I tore anything, but it's a dull ache that goes on and off throughout the day. I hope with rest it heals up or I may have to pay a visit to my sports doctor. As for me, no running until the knee feels back to normal. Not the best news, but there is no sense worrying about something out of my control.
Anyways, I absolutely adore my cookbooks, even if they do hurt me! Just seeing them on the shelf makes me so happy.
Eric also hung the dish display next to the cabinet (from Pier 1 last year). I might finish off the area with a small circular rug in between the cabinet and table, but I'll have to see.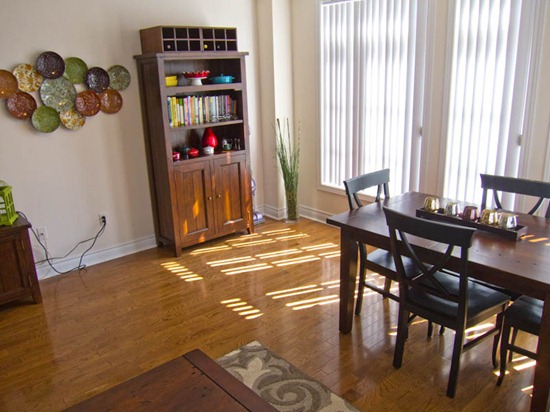 Now onto the living area!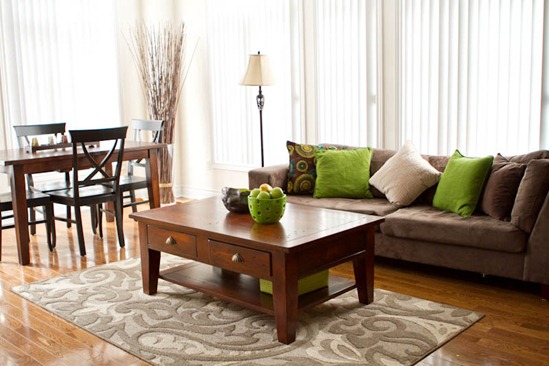 One tip I picked up is to create spaces by using area rugs to define the boundaries of the room. It works quite nicely as a "frame" for the space.
The coffee table has a lot of storage with two long drawers and space underneath. It's all about the extra storage with furniture.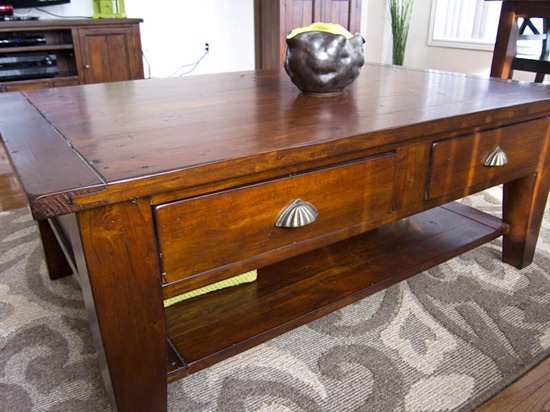 Eric is storing all kinds of manly things in the TV cabinet. I think I saw shot glasses and a bottle of tequila in there already…no joke. We still have to set up our old family room TV. This one here will be going upstairs probably.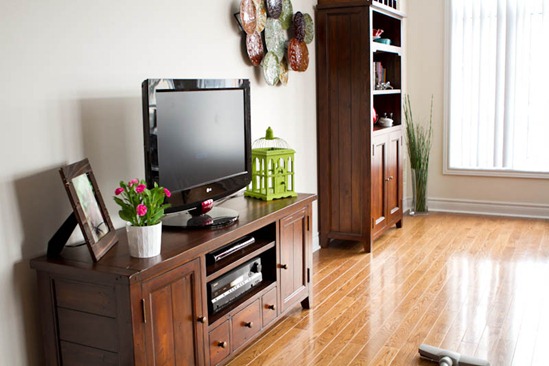 All together: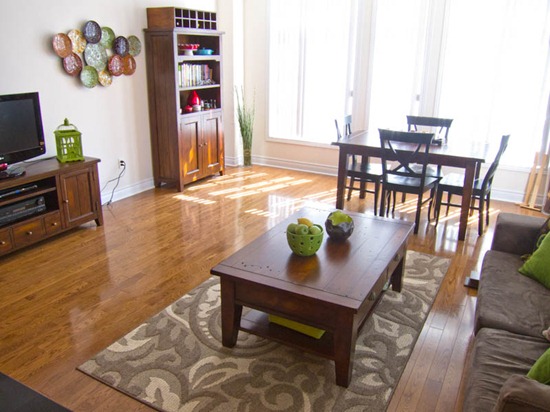 I'm still rocking green for the accent colour!
More artwork to fill up the plain walls.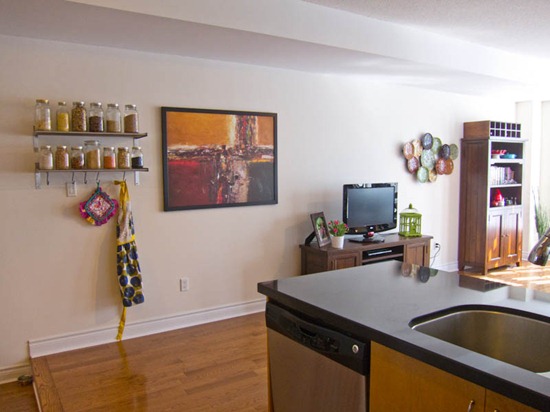 Our Ikea Hemnes Sofa Table is now in the office, where we will use it for storage.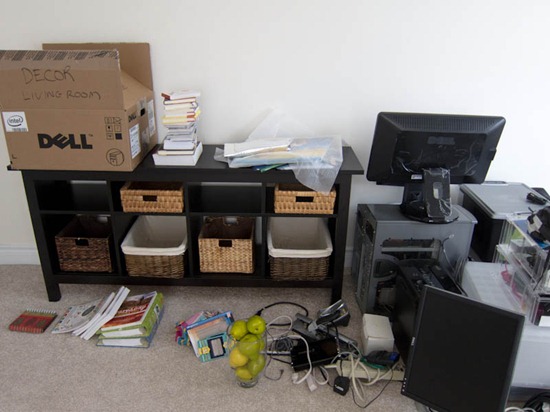 Before: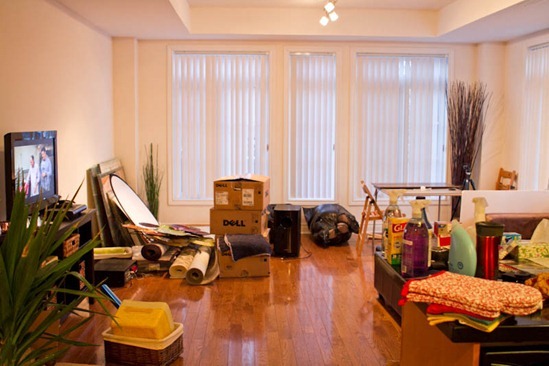 After: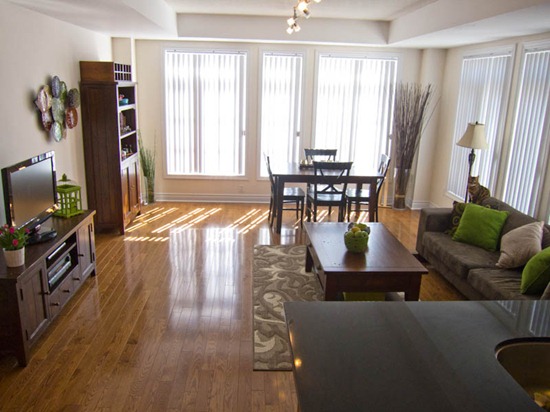 Instead of feeling like a rental, it now feels like our home. While it's different in many ways from our old house, change can be a good thing sometimes.
Someone else has also settled right in over the past few days. He now walks around like he owns the place!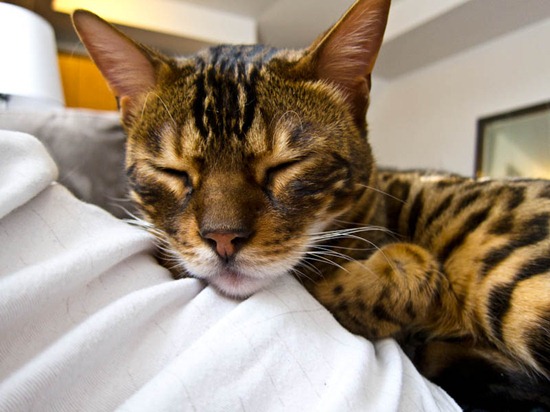 Well, I think my server may die if I post one more picture today, so the laundry, hallways, bedroom, and bathroom will have to wait. They will be coming up!
Oh, and recipes too..don't you worry…