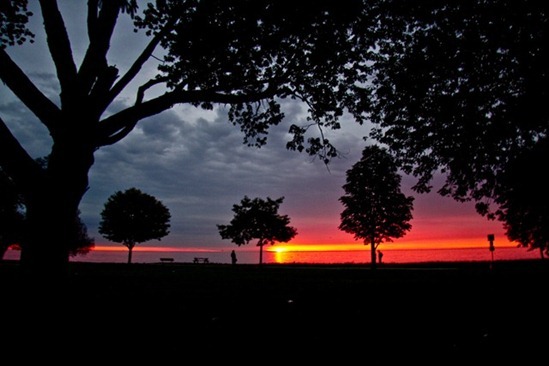 After a 1 week break from workouts, I finally felt like I had enough energy to get back into exercise yesterday. My body was literally craving a run! It was also a good excuse to take a much needed break from unpacking.
For some pre-run fuel, I tried out a Vega snack bar that I had in my purse since…well, that would be anyone's guess.
I really enjoyed the Vega Vibrancy Chocolate Bar (top), but I didn't care much for the chocolate Whole Food Energy bar. Somehow I managed to polish it off over the past week though.
This is the Vega Chocolate Vibrancy Bar below. It was quite good with a nice chocolate flavour and sprouted buckwheat groats for crunch. It tasted like dessert which is always a plus in my books.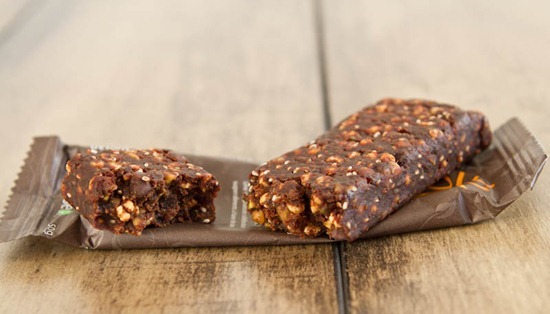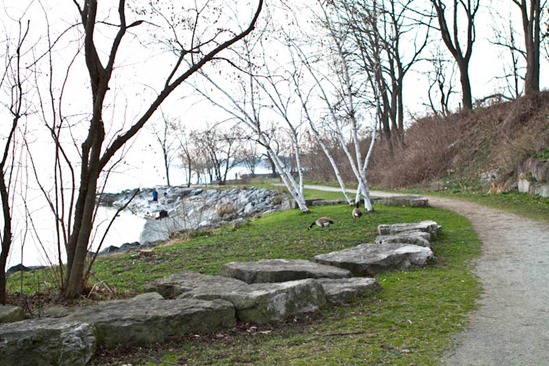 I headed over to the beautiful Lakeshore for my run. This was my first official training run in Oakville. The only other time I think I've run in Oakville was the Oakville Labour Day 10km race that I ran in 2010.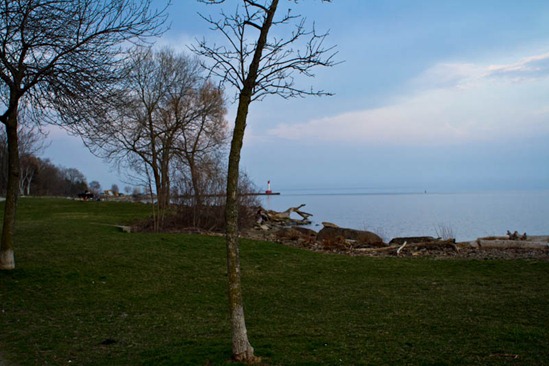 It's such a gorgeous trail, I felt like I was on vacation.
Do I have any readers who run around Lakeshore? I was thinking about starting up a running group at some point. Let me know if that would interest any of you!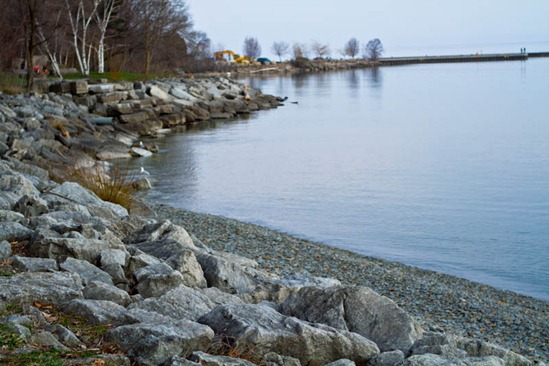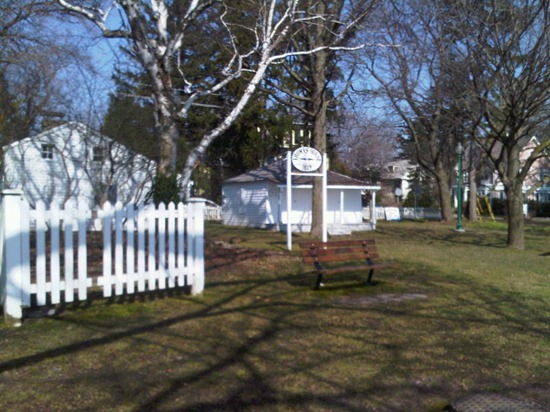 I was quite delighted to see a bunch of long staircases throughout my run. That sounds so sick and twisted, I know.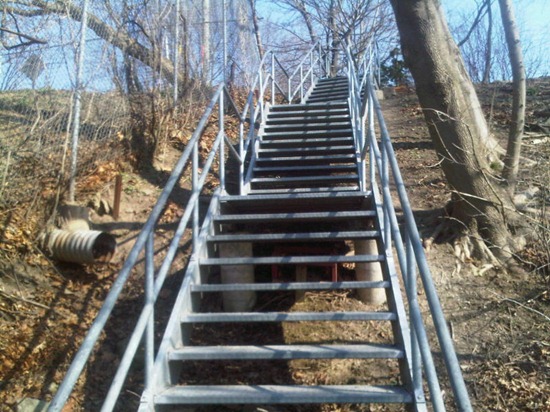 Back in 2007-2008 when we lived in a condo in Toronto, I used to walk 28 flights of stairs every day (it took me about 4 minutes if I remember correctly) as a way to sneak in exercise since my job was so sedentary. I'm a big fan of stairs and will walk them whenever I get a chance.
This one just screams run up me!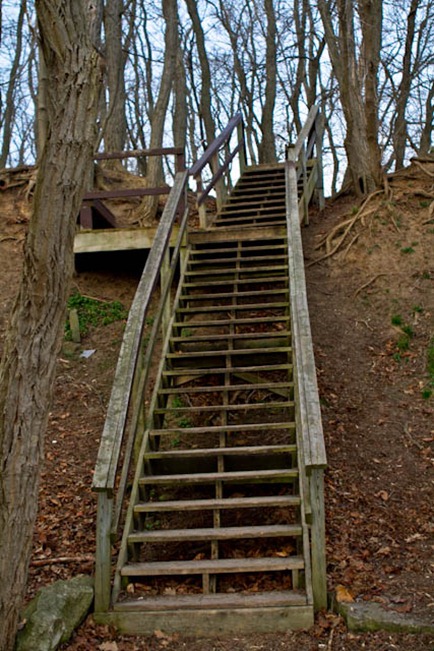 I'm seeing some interval stair workouts in my future… :)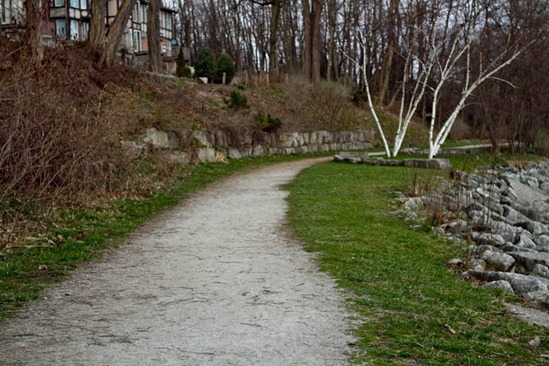 This little guy may seem innocent, but he tried to chase me when I got too close.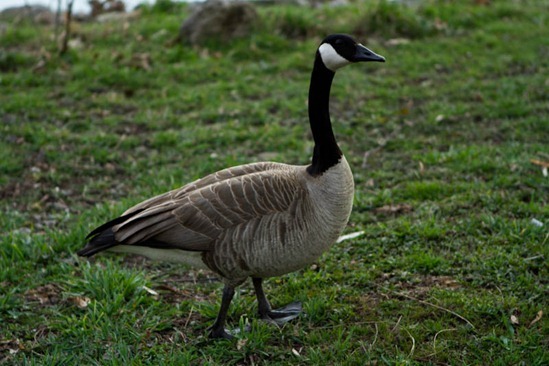 Some speed training ensued…bahah.
With all the craziness that's been going on with the move, I completely forgot about all the races I have coming up back to back- and two of which are 10k's:
I guess I'm going to have to start getting back into a consistent training mode. I haven't run over 6km in a dog's age.
For my post-run breakfast, I had a rather GREEN bowl of vegan overnight oats. Much like Green Monsters, you don't taste the greens in vegan overnight oats (when made with a banana or other sweetener).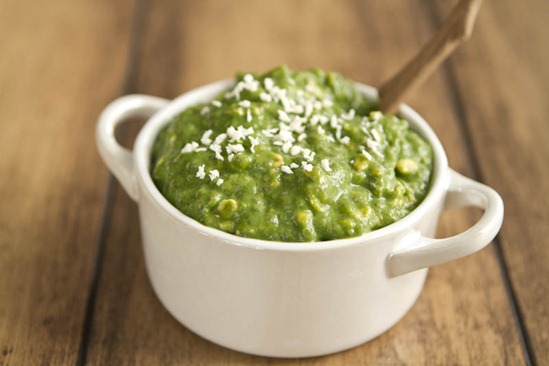 A couple years ago, a few blog readers told me to try combining a Green Monster and vegan overnight oats. I thought they were crazy (in a good way, obviously) and finally got the nerve to try it…oh, two years later!
All you do is blend a Green Monster before bed and pour it into a bowl of rolled oats and stir it all up. In the morning you will have a Green Monster/vegan overnight oat hybrid waiting for you in the fridge. I've made it with spinach and also with kale and both were delicious. I'm telling you, I was kicking myself for waiting so long to try it out!
Just trust me on this one. Did the Green Monster ever steer you wrong?
I rest my case.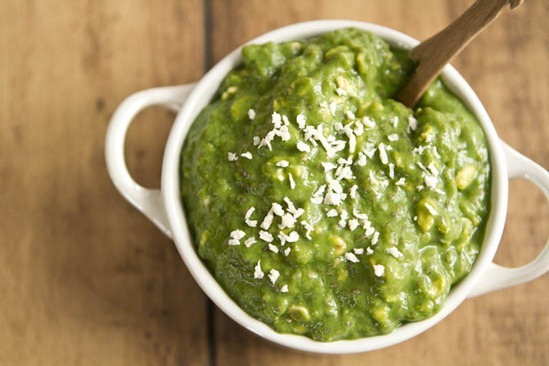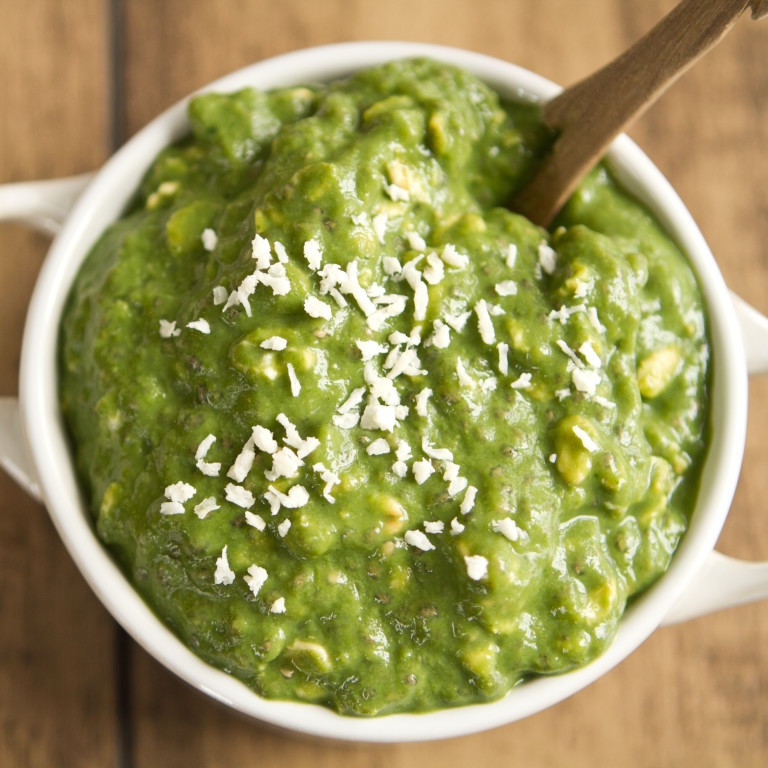 Green Monster Vegan Overnight Oats
Vegan, no bake/raw, soy-free

Yield

1 serving
Prep time

Cook time

0 minutes
Total time

Ingredients
1 large handful fresh spinach or small handful of kale
1 large ripe banana
1.5 tbsp chia seeds (necessary for thickening)
1 cup almond milk
1/3 cup regular, rolled oats
Directions
In a blender, blend together the spinach, banana, chia seeds, and almond milk until smooth.
In a cereal bowl, add the oats and then pour the smoothie on top. Stir well until combined.
Place in fridge (uncovered is fine) overnight. Give it a good stir in the morning and then enjoy it cold, straight from the fridge. Add desired toppings as you wish such as nut butter, granola, coconut, fruit, etc.
Nutrition Information
(click to expand)