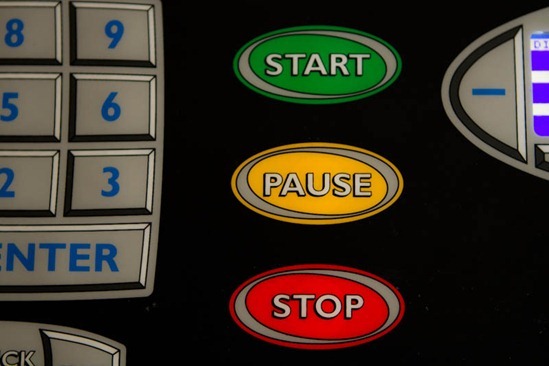 When I hear the word treadmill, a few words come to mind:
Boring.
Repetitive.
Dull.
Auto-repeat.
Nooooooooooooooooooo.
You too?
My reaction is mostly because I tend to fall into major treadmill ruts. I've recently discovered if I don't consciously make an effort to create interesting treadmill workouts, then I really only have myself to blame when I cringe at the mere thought of them.
Sometimes a little pre-planning in life can really make a huge difference in outcome…and outlook, right?
Plus, it doesn't hurt to dream of summer runs either…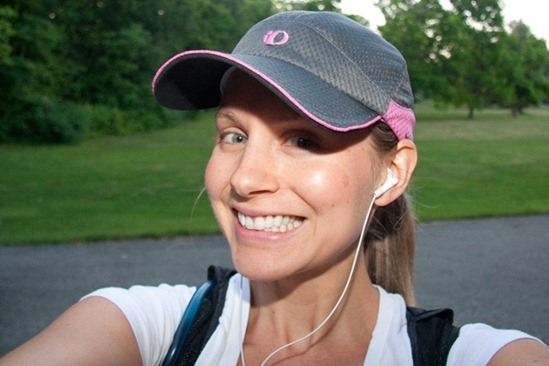 Lately when nature forces me indoors, I now create my own workout plans to jazz things up a little. I've been inspired by all the workouts on Pinterest lately and decided it was about time that I start creating my own personalized workouts!
Workout #1
Here is one such workout that I created last week. I call it the Boredom Blaster because the time flies by. With a workout like this, there isn't much time to feel bored before you're changing speeds and inclines once again.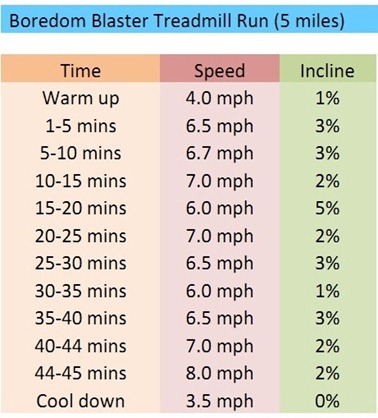 I also pause the workout and take a 30-60 second water break every 20 minutes (or as needed) to let my heart rate come down a little. After the workout I often bust out 3 sets of 10 push-ups and 2 sets of 50 ab exercises. Sometimes I stop the workout after 30 minutes depending on how much time I have available.
This workout leaves me a sweaty mess, feeling super accomplished, and ready to take on the day. Best of all, it breaks up the monotony that treadmill workouts can be known for.
Workout #2
Here is a SPEED workout I'm loving lately. My next 5km race is only 16 days away (on March 4th), so I've been working in speed workouts into my routine to get ready for it. I absolutely love this workout because it is super quick (under 25 minutes) and it changes every 2 minutes so boredom doesn't have a chance to creep up!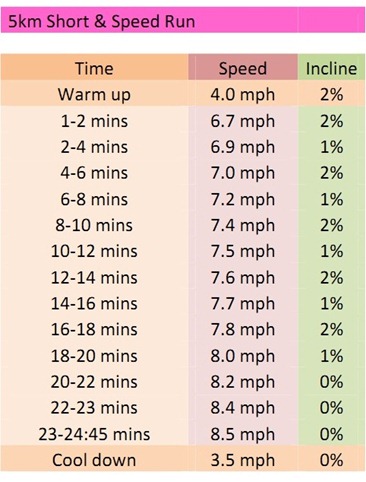 I finish that workout a sweaty mess feeling like I just busted out a 45 min workout, but in half the time.
A challenge to try
If you're stuck inside feeling the cardio equipment blahs, try making your own workout plan on paper before you begin, or even the night before your morning workout! Motivation is majorly boosted because it's right there in front of you telling you what to do next and it's also fun to mentally tick off each accomplished interval as you go. I don't believe these workouts are a "one size fits all" deal, so feel free to tailor them to your specific needs.
How do you keep things interesting while working out on cardio equipment? Any fav workouts or mental tricks?