Central Park is just as gorgeous as I hoped it would be…and much, much larger!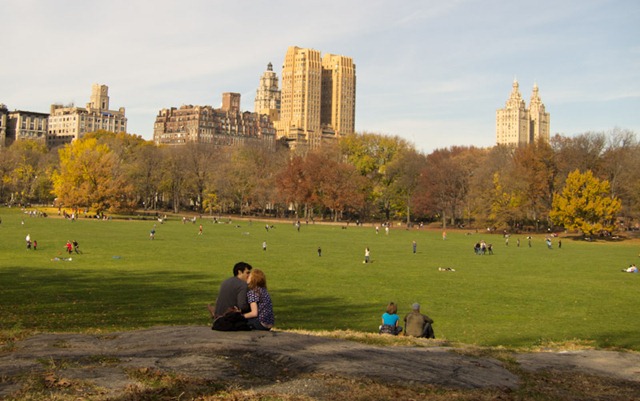 (umm hello, cute kissing romantic couple!)
The park was packed with people out walking, running, skating, biking, and rollerblading all enjoying the unseasonably warm temperatures. I think it reached about 18C (64F) on Saturday! We both had to rip off our jackets because we were sweating to death! We were so thankful for the weather because it could've easily been snowy and cold at this time of the year.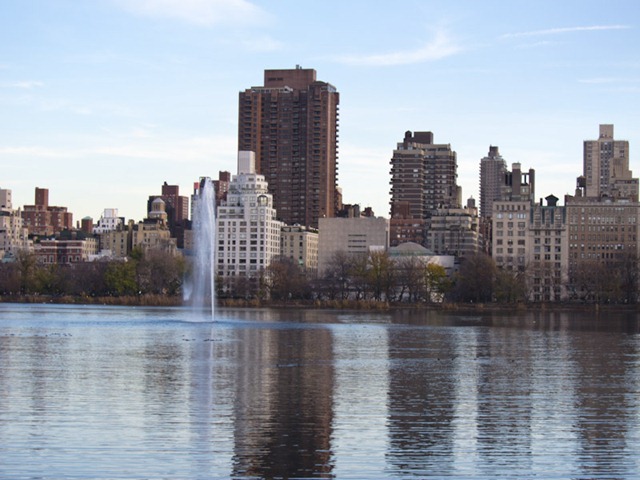 After exploring for a couple hours, we soon found ourselves ready to fill our bellies for a very late lunch. We headed to Cafe Blossom which is a popular vegan restaurant in the Upper West Side of Manhattan not far from Central Park. Cafe Blossom also has vegan "sister" restaurants, Blossom, as well as V-Note, Blossom Du Jour, and Cocoa-V all located in the city. Umm, WOW!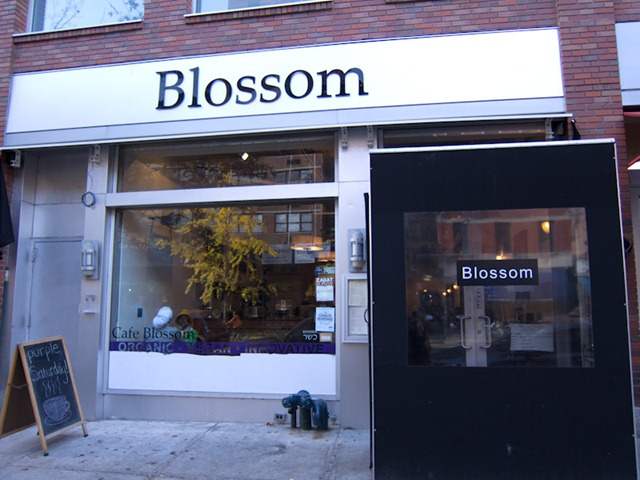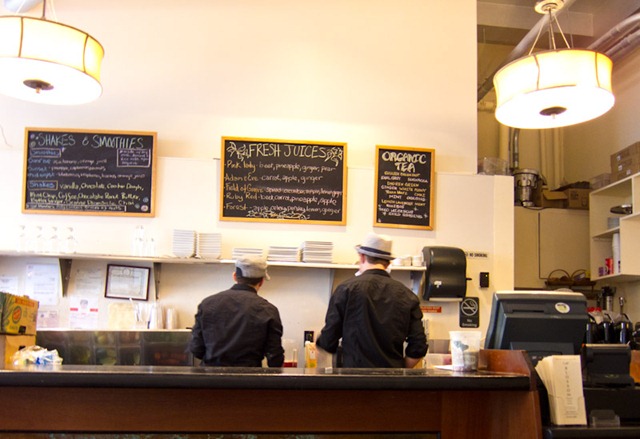 The cafe has a clean and inviting atmosphere with cozy wood and modern stone accents.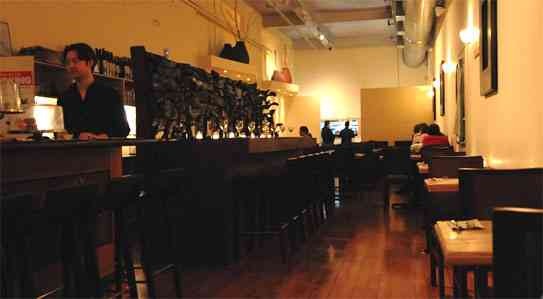 [source]
Because of the way the cafe is set up, it feels very intimate and you don't feel crammed in next to other tables.
For a "cafe", I was extremely impressed with the atmosphere. They really did it up with class!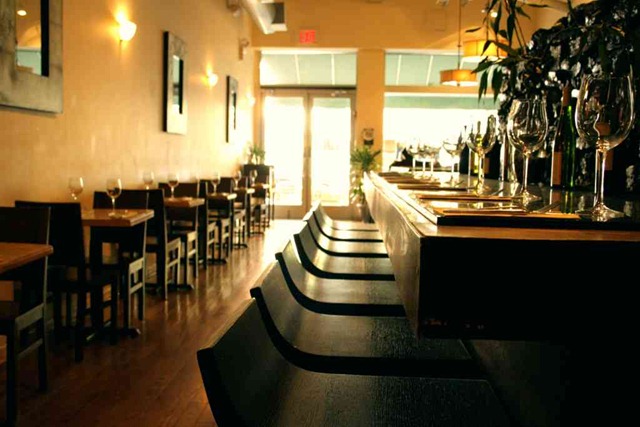 [source]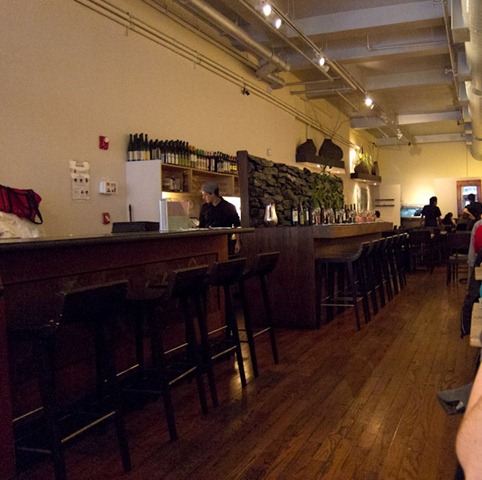 Going out to eat is such a treat and I appreciate every minute of not having to prepare the food myself! This trip is a nice break from my kitchen. I feel so spoiled when I get to order anything off a menu.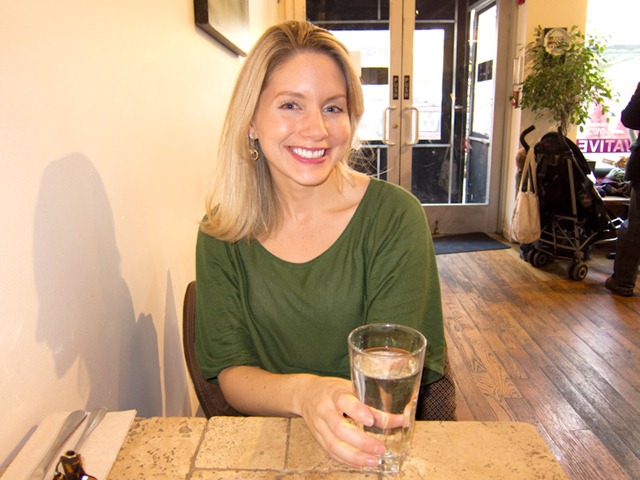 I had a the Field of Greens juice with spinach, cucumber, apple, lemon, and ginger. Ah, it felt so good to have greens after the flight.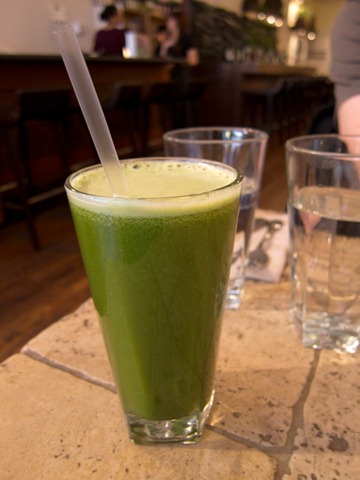 For lunch, I ordered the COLLOSSAL Quinoa Salad layered with black beans, quinoa, julienne peppers, watercress, toasted pumpkin seeds, mango guacamole, and poblano dressing.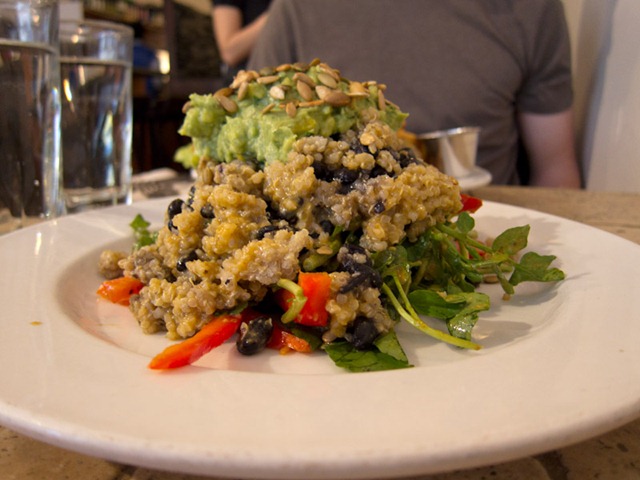 OH MY LORD. Have mercy. I am embarrassed to say how quickly I inhaled this!
These pictures really don't do this salad justice either. It was absolutely amazing and perfect in every way. I am definitely going to try to recreate this salad at home…come to mama!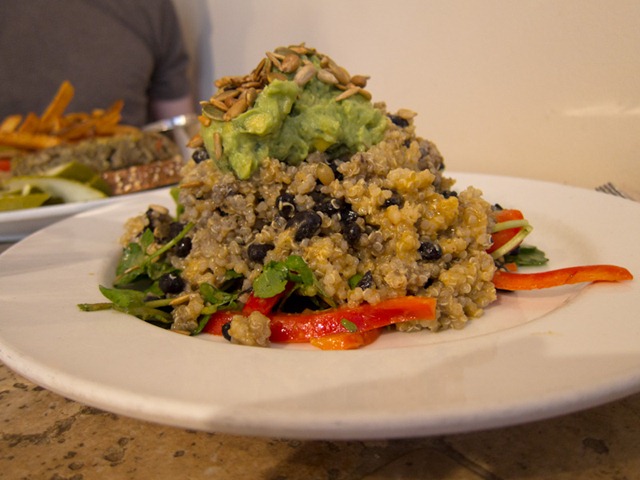 Eric ordered the Veggie Grain Burger made with lentil-quinoa burger, hummus, lettuce, tomato, pickles on multi-grain and fries. He loved the meal and was nice enough to share a bite with me. It was really good. The only thing I would change is the texture. It was very soft, almost like mashed potatoes.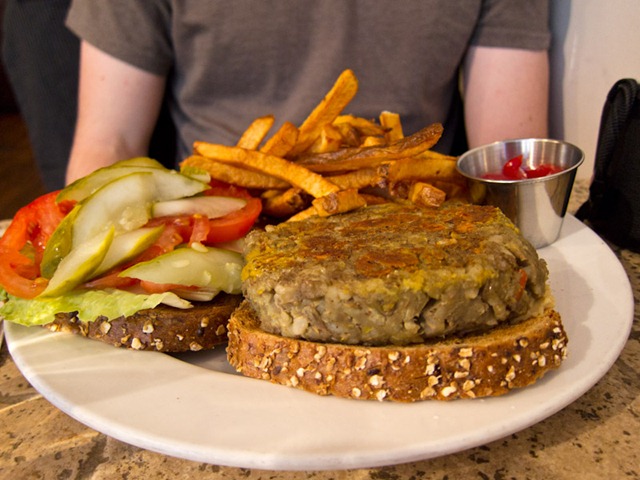 I'm always asked what kind of diet Eric eats and that's a bit hard for me to answer because he doesn't like to label himself. He eats a mostly vegetarian and vegan diet now, with the occasional meat & dairy products as desired. He's really embraced a plant-based diet and loves trying all kinds of new foods these days.
It's really crazy to think of the foods he used to eat when I first met him. He was a fast food, Coke, and meat & potatoes kinda guy and the only vegetables he ate were staples like peas, corn, potatoes, and tomatoes. I'm happy to see him so content with the balance he has in his diet now. If he wants pizza or chicken, he usually eats it, but he also enjoys a lot of vegan and vegetarian dishes too. I think everyone needs to find the balance that works for them personally.
Since our lunch was so late and our dinner reservation was early, we hesitantly skipped the dessert menu and headed back out to explore and take advantage of the nice weather. I am so sad I was only able to eat at this cafe once during our stay…I would love to sample everything off the menu! They nailed casual, yet gourmet, vegan cuisine.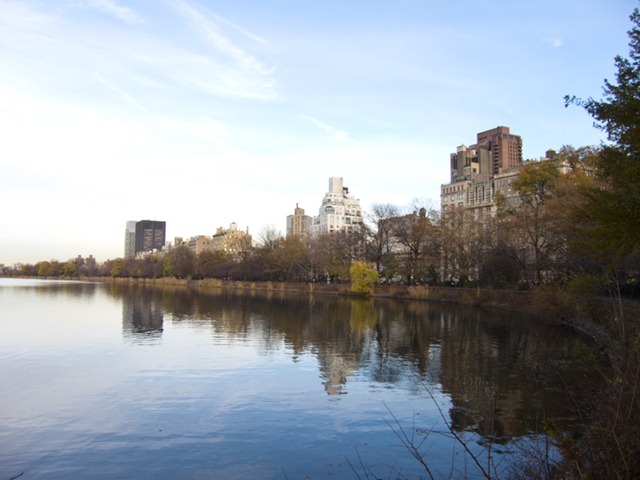 It was really busy around the city on Saturday, not surprisingly! Bustling with shoppers galore.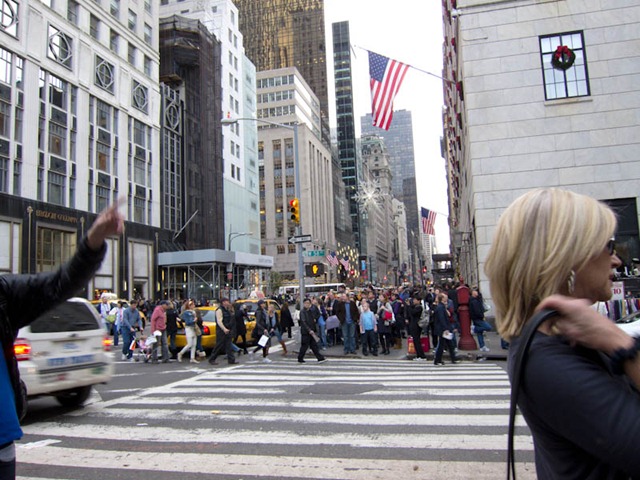 All the shops on 5th Ave are decorated so pretty for the holidays! It really got us into the holiday spirit even though it could have been a summer day. ;)
Cool night display: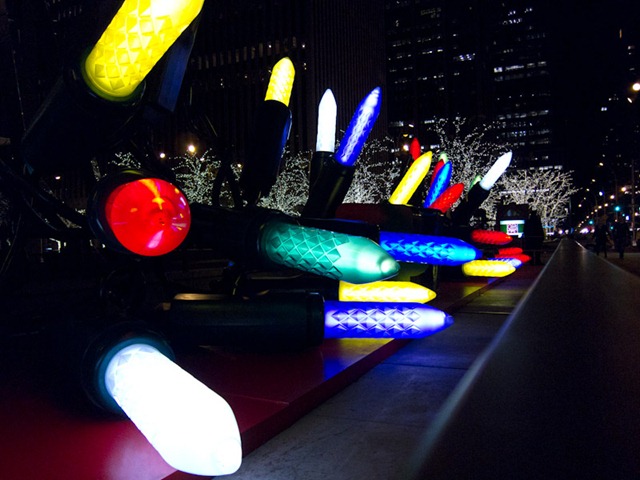 …and we soon found ourselves like this…unable to move.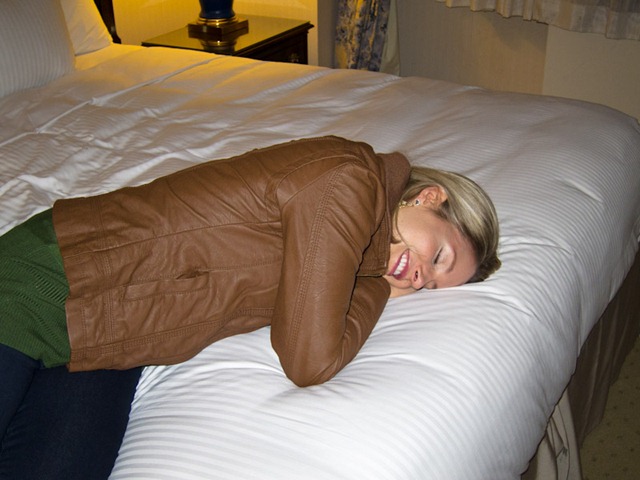 …the only thing that motivated us to move again was the promise of more food, alcohol, and chocolate molten cake ;)
Stay tuned for more food, Rockettes, a celebrity sighting, NYC vegan goodies, naked cowboys, and more…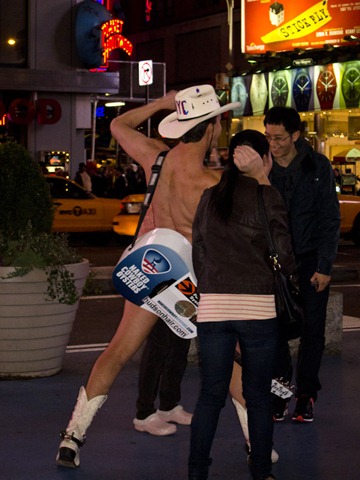 Viewer discretion is advised.