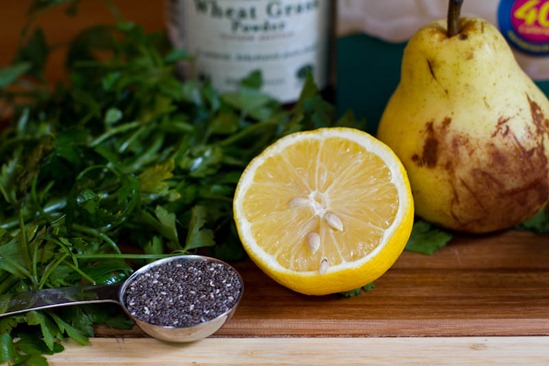 My first visit with the Naturopath Doctor was exciting.
In a 1-hour consultation, I felt like we made more progress with my health issues than the past few years with my regular family physician.
My regular family physician tends to dismiss everything I tell him and I feel like I've had no resolve for any of my digestive and reproductive issues. [I'm not saying that all family physicians are like this. I know there are great doctors out there.] I'm looking for a new doctor, but no one seems to be taking on new patients right now, especially because I already have a physician. I would have to first terminate my relationship with my current doctor and go on a wait list, which of course is a big risk when I'm not guaranteed to find a doctor right away. So I'm still on the hunt.
This is partly what made me seek out a Doctor of Naturopathic Medicine. Because it's a private health care service, finding a doctor is easy and quick. The only downside is the cost. My insurance covers $15 per appointment, so most of the expense is coming out of my pocket. I've heard so many great things about ND's, so I feel like the benefit will outweigh the cost.
I arrived about 15 minutes early and was greeted by the ND himself. He gives me a warm smile with kind eyes, while shaking my hand with what I think is the gentlest handshake I've ever felt. I feel like I'm crushing his hand and I quickly loosen my grip. I'm given a few forms to fill out which are mainly about my health history and present concerns that I would like to address. After filling out about 4 pages, we head into his exam room for the consultation.
The next hour was life changing.
After a brief chat, the doctor told me about his training and background. Impressive to say the least.
"What do you know about Naturopathy?"
Oh shit.
I mumbled something about treating the whole person and made wild gestures with my hands.
He smiled and nodded in a way that made me feel like a genius. I like him already.
I learned that Naturopathy is based on a holistic approach to health. In other words, it looks at the person as a whole. All of the psychological, physical, and social issues that make us who we are today are taken into account. You cannot treat an illness until you find and address the root cause of the illness. The goal is to help the body heal itself rather than using medication (unless necessary, of course).
The doctor told me that his main areas of clinical interest are gastrointestinal health, detoxification, and treatment of anxiety and stress related disorders.  
The next hour was filled with relief. He listened to me as if what I was saying was the most important thing in the world. He didn't dismiss anything I said. He was empathetic.
He even cracked jokes when he sensed that I was starting to squirm when talking about my poop.
That's a good doctor.