Next up, on our honeymoon is Kusadasi, Turkey.
Previous stops: Venice & Athens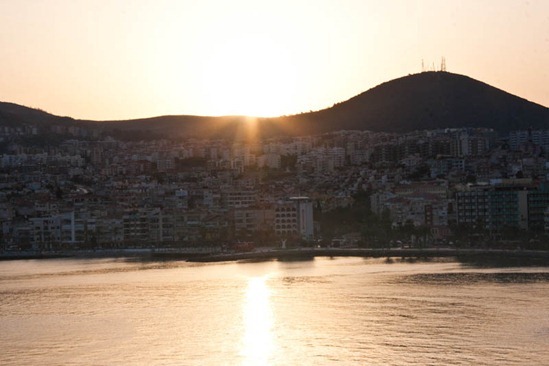 Boasting over 300 sunny days a year, we weren't surprised to be greeted by a beautiful bright blue sky and a warm morning that quickly rose to 30 degrees Celsius.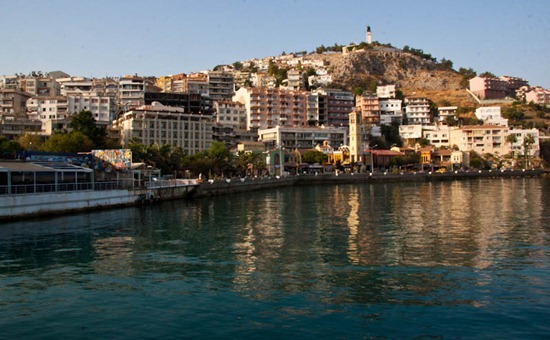 Kusadasi lies on the West coast of Turkey and has a population of just 50,000; however the population is much greater during the summer when tourists arrive. The Taxi driver we spoke with said that he makes enough money in the summer (working as a Taxi driver) to take the rest of the year off work! He said they have a very relaxed lifestyle, with ample traveling, and lots of family time. Eric and I thought it was such a stark contrast to the typical North American lifestyle which is often based around working and material things, with little family time and travel opportunities.
We strolled around the market and the locals not only spoke English well, but they were very friendly (and very persistent!). I bought a couple unique looking tanks tops and Eric a couple t-shirts.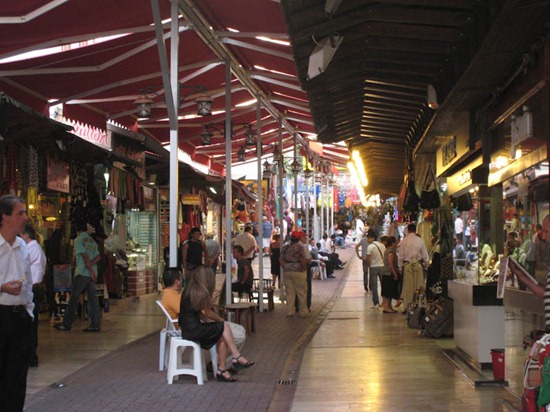 Well, I thought they were unique until I saw the same ones at every clothing stand along the way!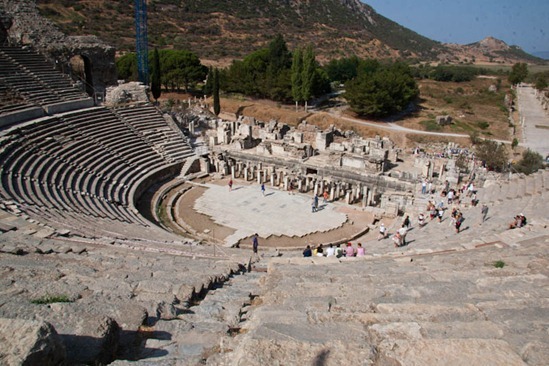 After browsing the market, we took a taxi to Ephesus, which is a city with quite a 'rocky' history filled with culture and architecture. Ephesus is famous for the Temple of Artemis- one of the Seven Wonders of the Ancient Word. Sadly, it was destroyed in 401 AD. Later on in 614 AD, much of the town was also destroyed by an Earthquake.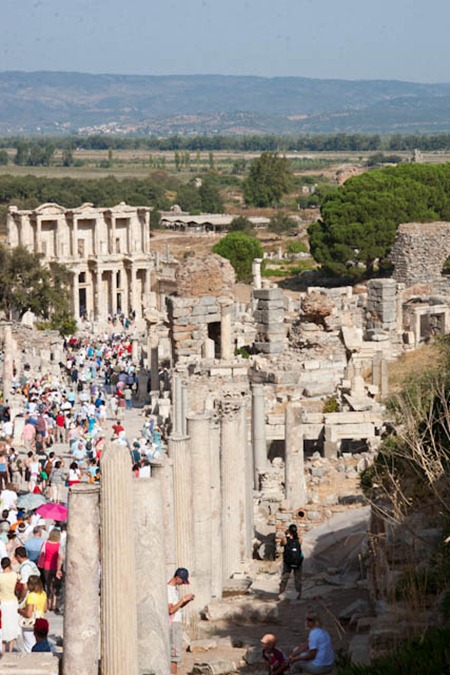 Similar to Athens, we saw a lot of strays which were the most friendly of all the strays we came across along our travels. The cats wanted lots of rubs and attention much like domestic cats. We couldn't get over how tame they were, but I guess they are used to lots of tourists being around. We wanted to take them all home…I'm sure Sketchie would have loved them. ;)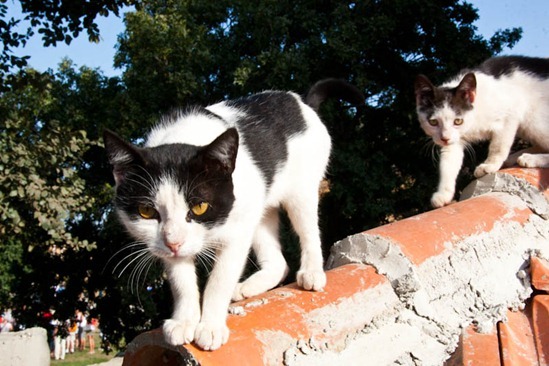 For the rest of our pictures, see the album below!