Merry Christmas!
I hope you are enjoying a day filled with delicious food, loved ones, caffeine, laughter, chocolate, and fun. Did I mention chocolate and caffeine? Ok. Just making sure we are on the same page here.
We have had a great day at my in-laws place. We didn't end up opening our gifts until about 4pm because we were waiting for Steve and Joanne to arrive (they spent the morning's at Joanne's dad's house). It ended up being nice because it stretched out Christmas day that much longer! It always goes by so quickly…just like a wedding!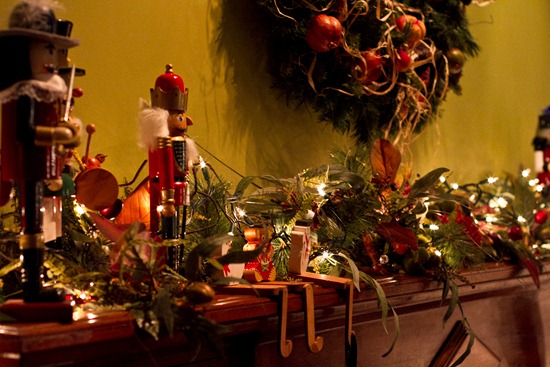 The weather today was about –5C and cloudy skies. I was contemplating getting outside for a run, but I wasn't motivated enough today. Maybe tomorrow… ;)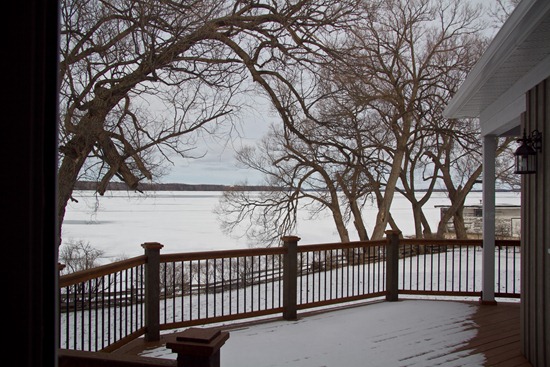 I did venture out to meet the neighbours! Eric and I brought them Glo Bars and Nanaimo bars and in return I asked to borrow vanilla, flour, and baking soda for our recipe! lol.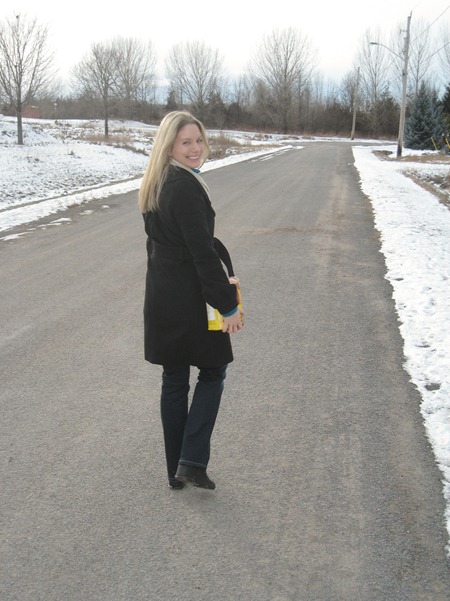 They were very nice and sent us home with whole wheat flour, vanilla extract, and baking soda!
Whohoo! The show goes on.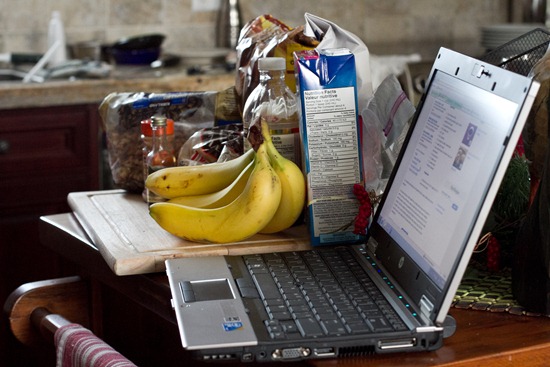 I haven't tried it yet, but I hope it tastes good because I'll be blogging about it tomorrow!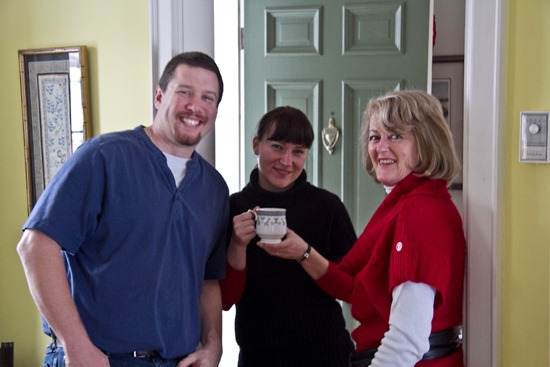 This is the cute bedroom we are sleeping in. The bed has a bed warmer and it is pretty much the best thing since sliced bread.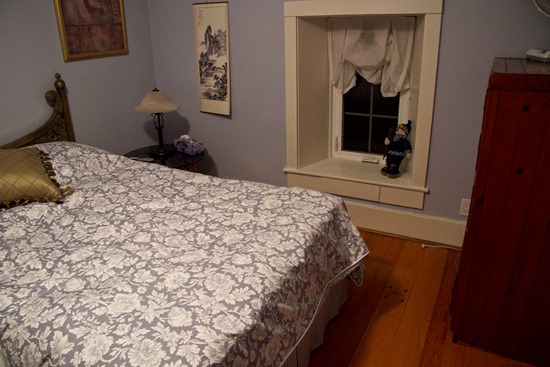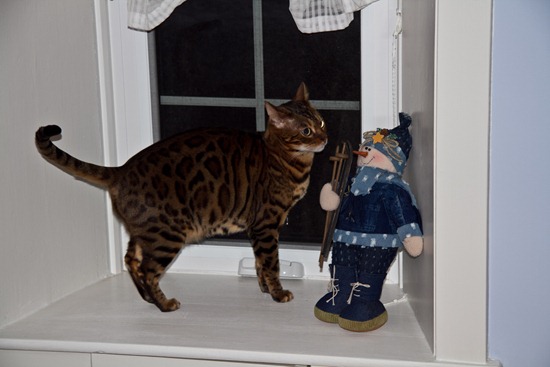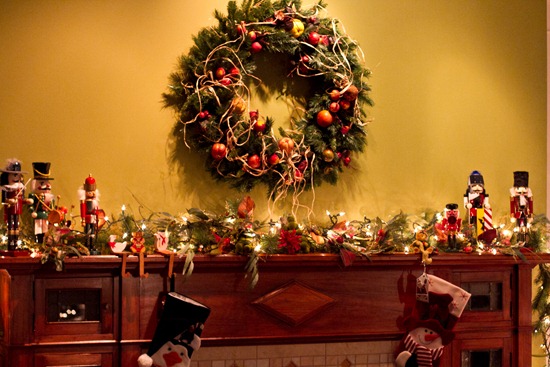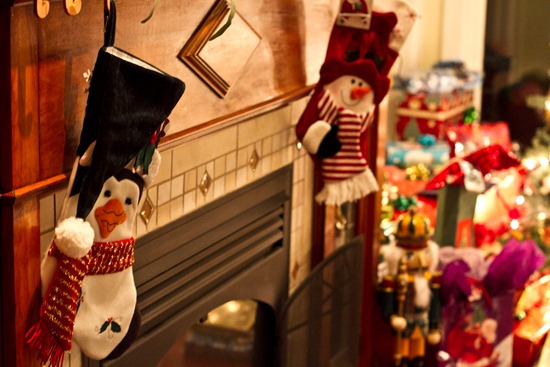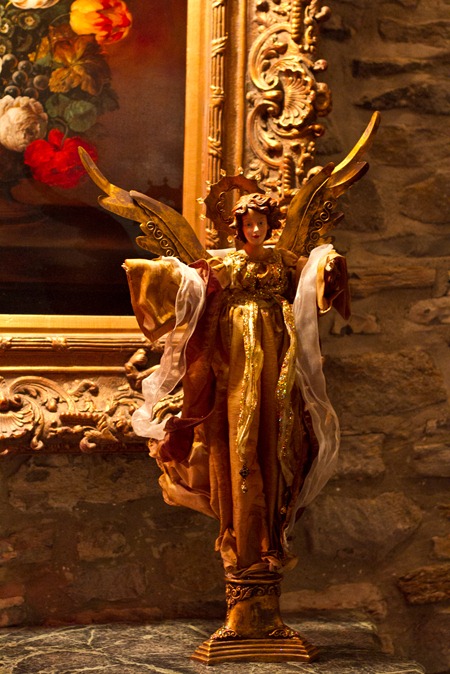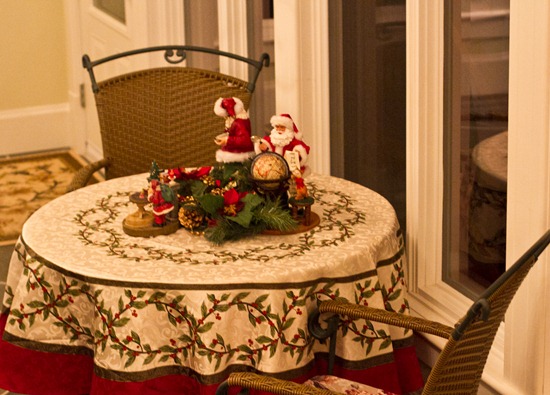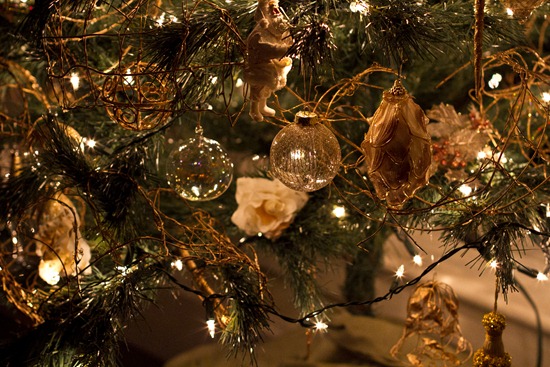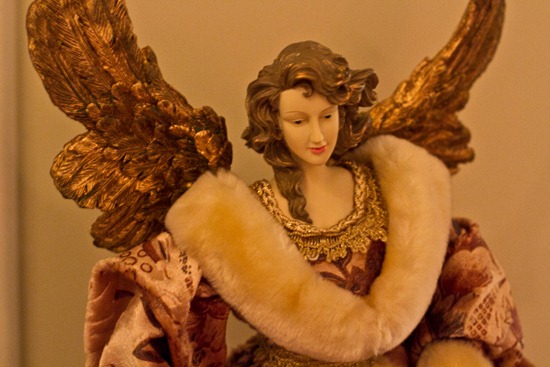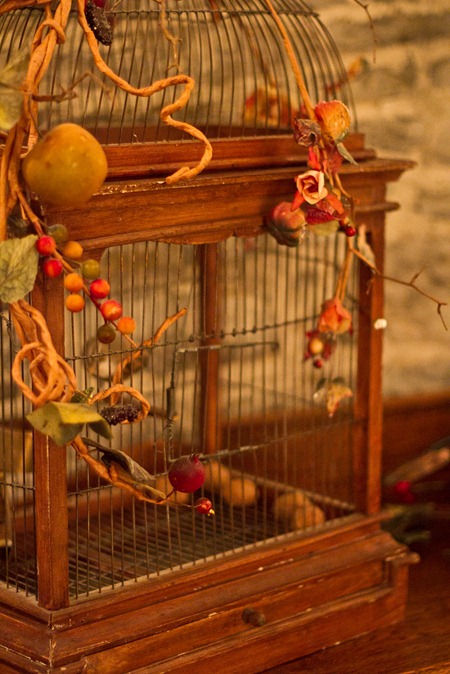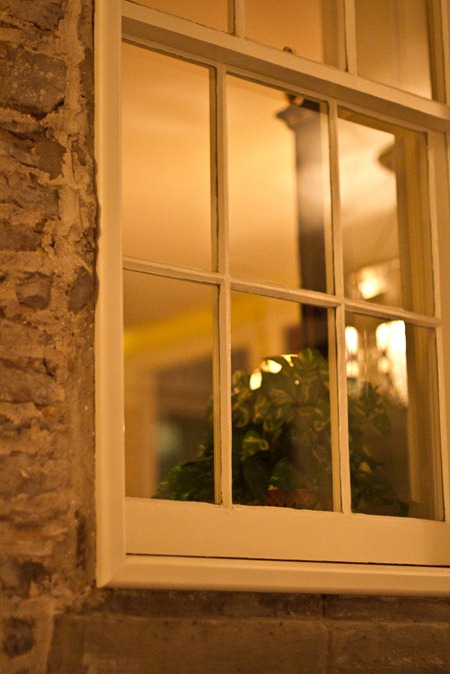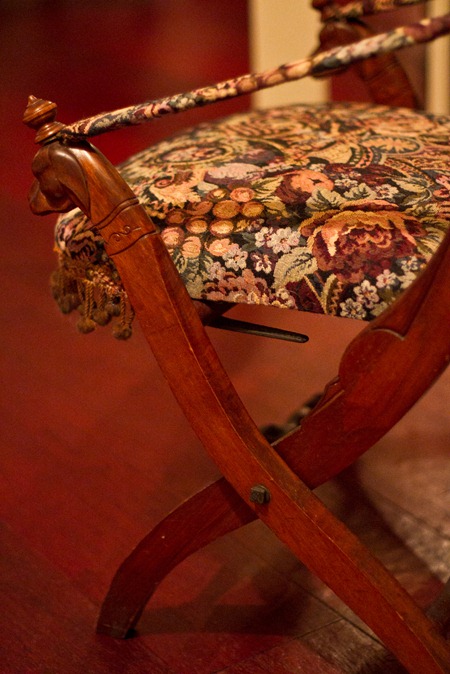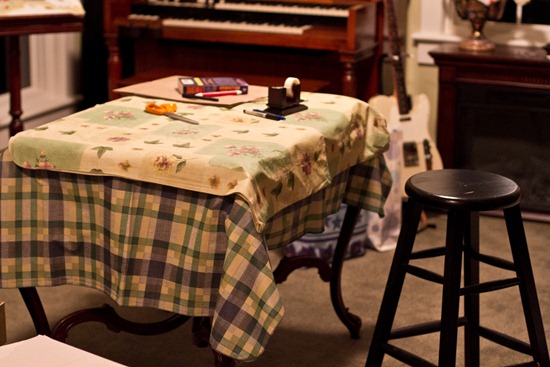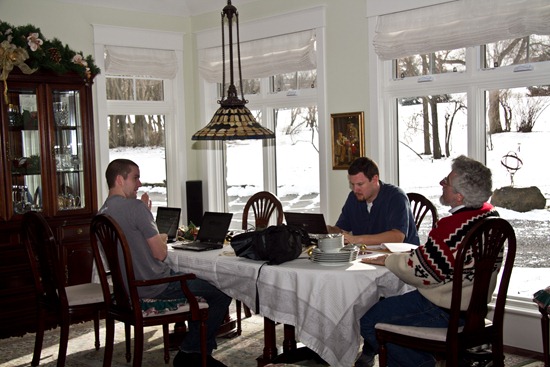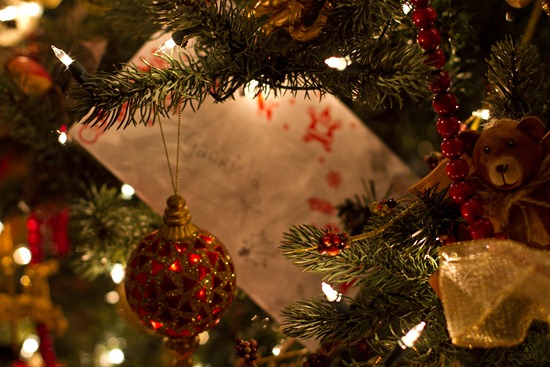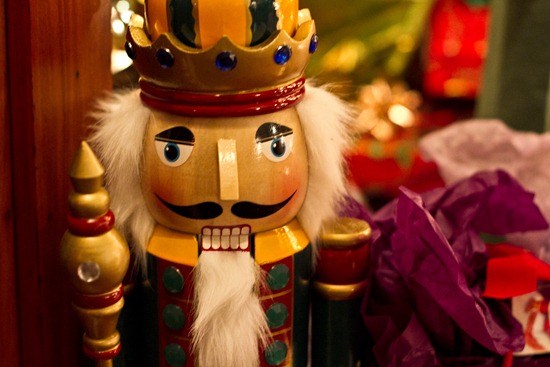 Scared.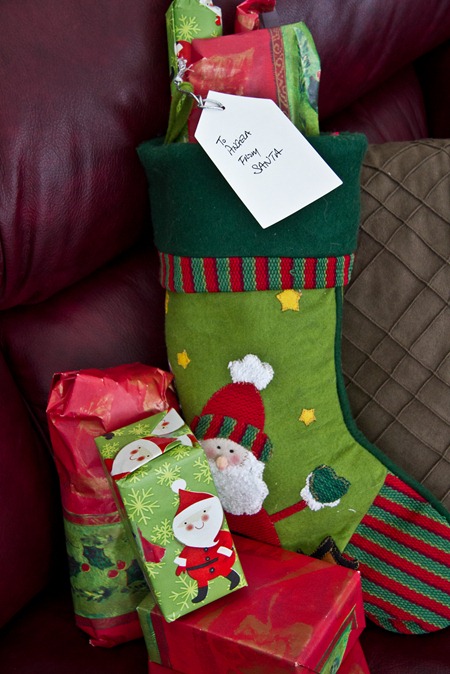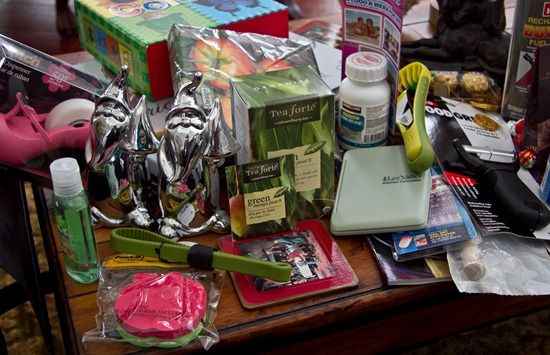 My niece and nephew were so excited today…it was fun to watch them open gifts!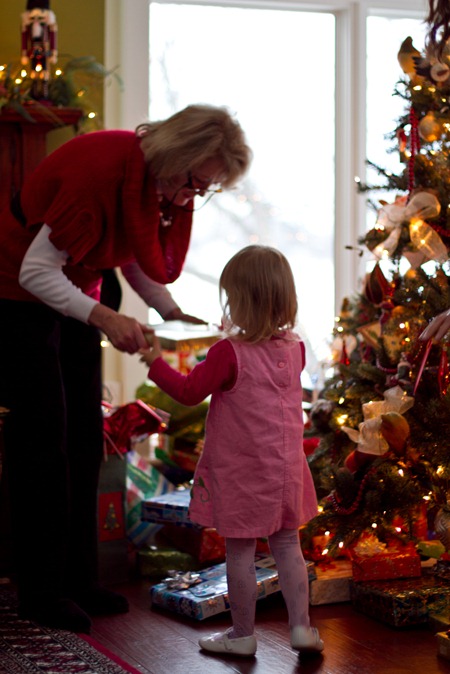 A few of my gifts…
Very excited to try this cookbook out! It looks pretty good.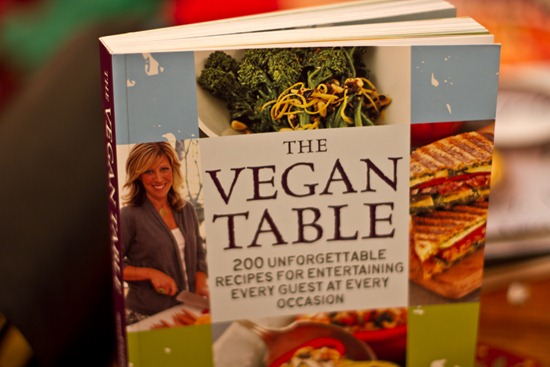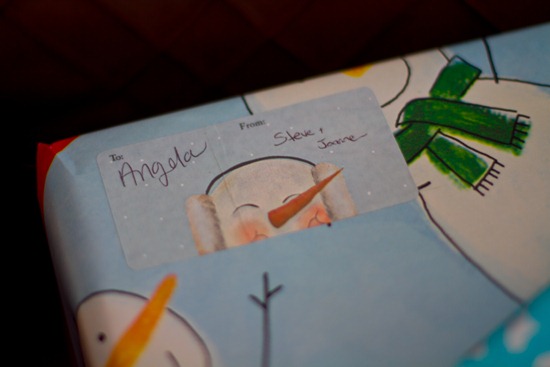 I was also surprised with a Silpat non-stick baking mat. I have wanted one for a couple years now, but I never bothered to shell out the cash for one as they are quite expensive. I'm really excited to try it out in lieu of parchment paper!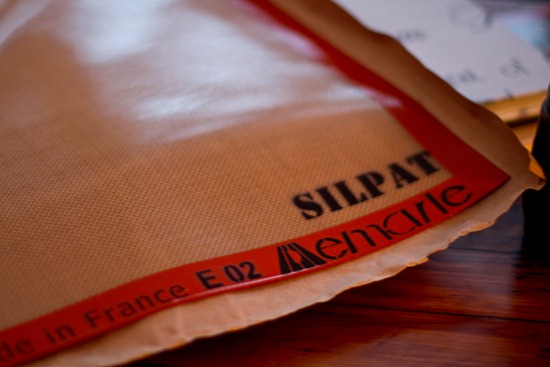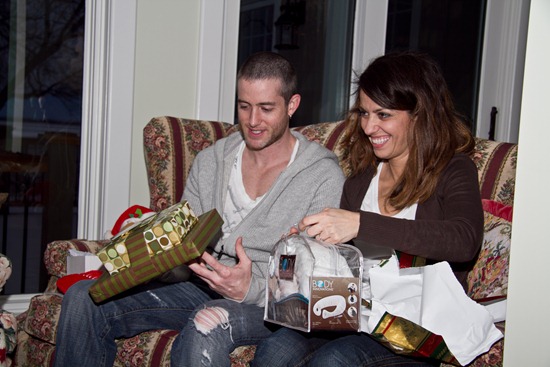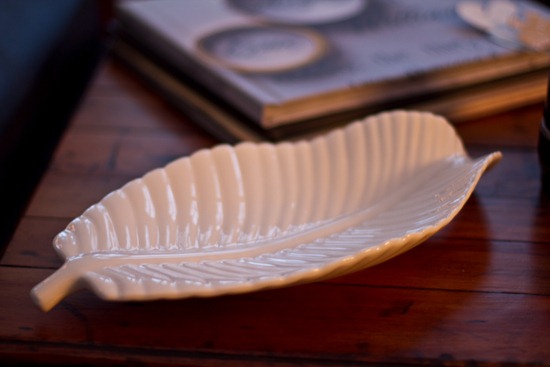 I also got a couple serving trays! Expect to see on the blog soon. :)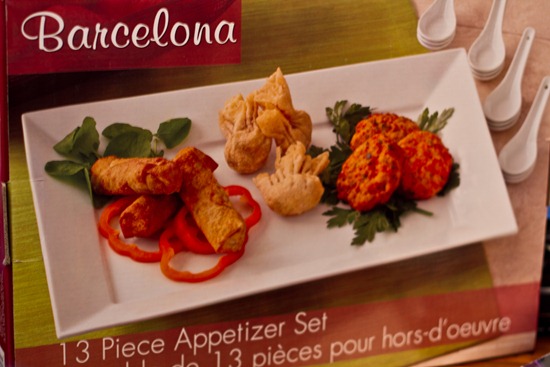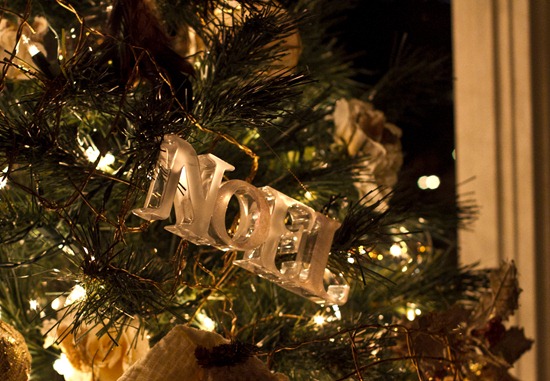 Drinks are being enjoyed…a lot.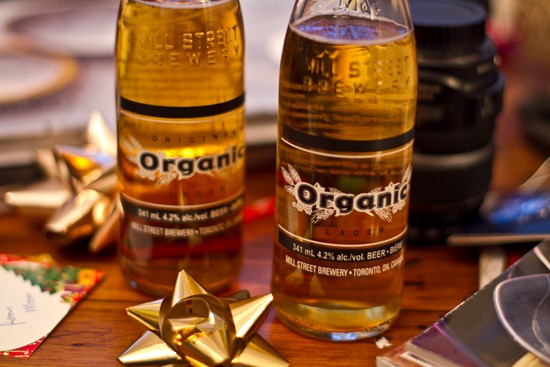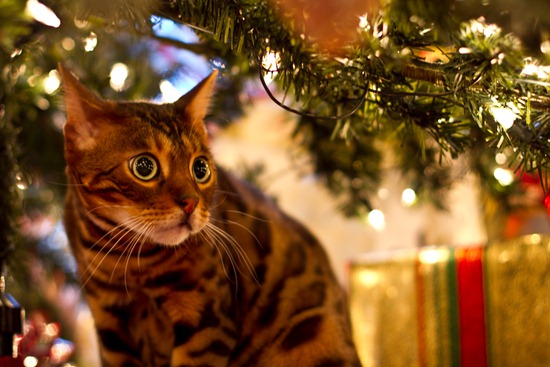 Lurking deep within the belly of the tree, Sketchie says Merry Catmas! Santa brought Sketchie some cat treats this year. He has already had about 10 treats…plus the dog's food…plus the other cat's wet food.
It's a good day for Sketchie.
Coming up tomorrow…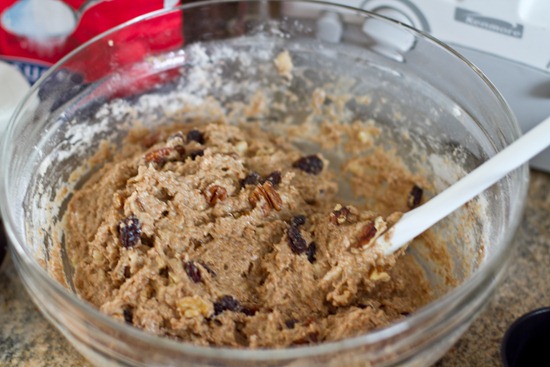 Any guesses what Eric and I made?