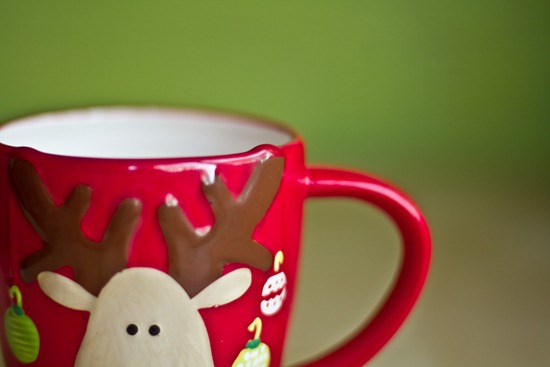 Happy first Saturday in December! :)
Is your shopping done yet?
I joke, I joke. ;)
Please tell me your shopping is not done yet. I will shed jealous crocodile tears if it is.
I have a couple quick announcements before I get into the post:
1) A huge thank you for your continued votes in Project Food Blog! Yesterday, I advanced to Challenge #9. I was a big ball of nerves all day I tell you. For challenge #9, they are cutting 12 contestants down to just 3 contestants for the final 10th round, so your votes will be more important than ever for this next one. Keep your eyes peeled for my 9th challenge post tomorrow. :) I've been working around the clock and very excited!
2) Holiday Glo Bar variety packs are on sale NOW (Sat Dec 4) and are expected to sell out quickly!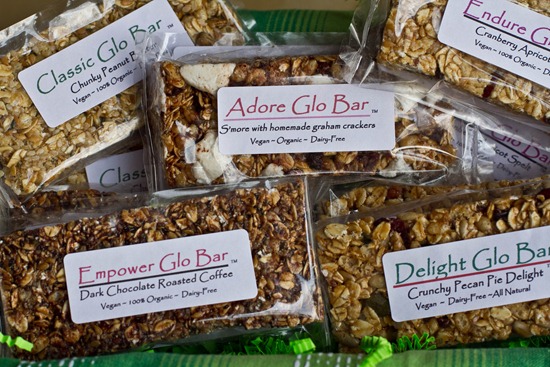 And now on a more serious note, I talk hummus.
For hummus is not to be joked about. It is serious business.
The only problem with sharing a hummus recipe with you is that hummus taste preferences are so varied that it is difficult to say that this hummus recipe will be the perfect, life-changing fit for you, but I can tell you it is the right fit for me!
I can also tell you that the beauty of making hummus at home is that you can play around with the recipe to suit your own needs. Add ingredients like lemon, garlic, and salt gradually so you can taste test and adapt for your own preference.
With that being said, let's get our hummus on!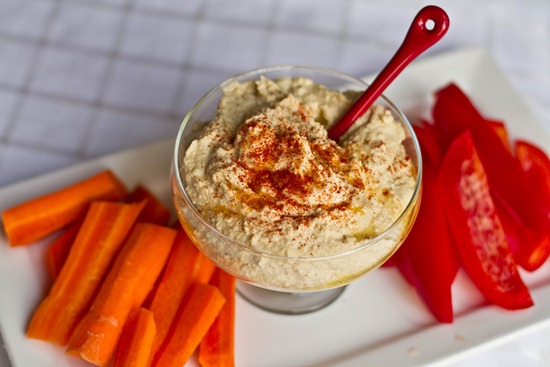 [print_this]
The Homemade Hummus That Changed Everything
Adapted from Barefoot Contessa.
Ingredients:
2 cups cooked chickpeas, liquid reserved and set aside
1 tsp kosher salt, or to taste
2 garlic cloves
1/3 Cup tahini
7-8 tbsp freshly squeezed lemon juice
2 Tbsp reserved chickpea liquid (or water)
4-8 drops of Tabasco sauce (amazing), to taste
Olive oil, for drizzling
Paprika, for garnish
Directions: Place all ingredients into a food processor (except the salt) and process until the hummus is coarsely pureed. Now add in salt gradually, stopping to taste as you go. I find the salt preference of hummus varies a lot by the person, so be sure to adjust it to your needs. Also, if you use unsalted chickpeas, you may need more salt. Scoop into a bowl and drizzle with a good quality olive oil and garnish with paprika. Makes about 2 cups and lasts for about 4-5 days in the fridge in a sealed container.
[/print_this]
One thing I love about homemade hummus is that it is so quick and easy to make!
It literally takes just 5 minutes before you are stuffing your face in hummus glory. :)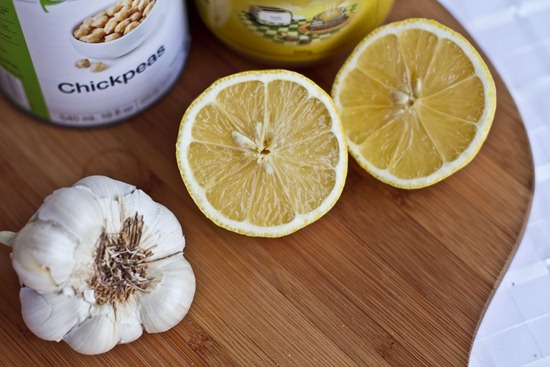 The original recipe calls for 4 cloves of garlic, so I tried that out yesterday and it was way too garlicky for my liking. Two cloves is perfect for me!
I also had to cut down the salt as my canned chickpeas were salted.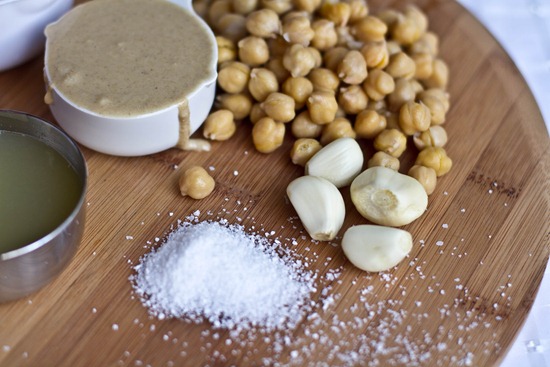 After a few adjustments, the result was a creamy and smooth hummus with the perfect consistency.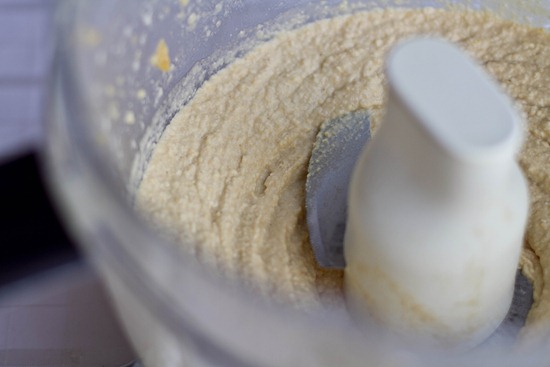 Dare I say this was better than my favourite Fontaine Sante store bought hummus? Yes, I think I do.
I looked at my mom and said, 'I will never buy store bought hummus again.'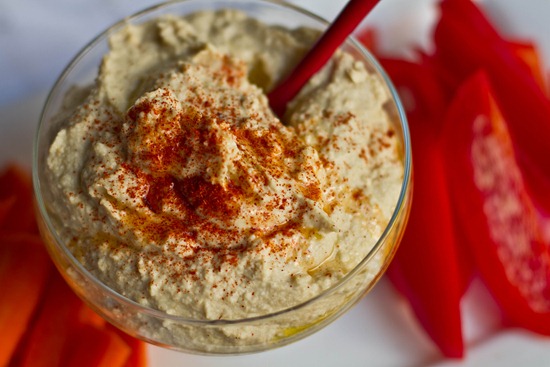 Don't forget to drizzle on olive oil and a sprinkle of Paprika. This truly makes the hummus pop and gives it that smooth, buttery quality going down.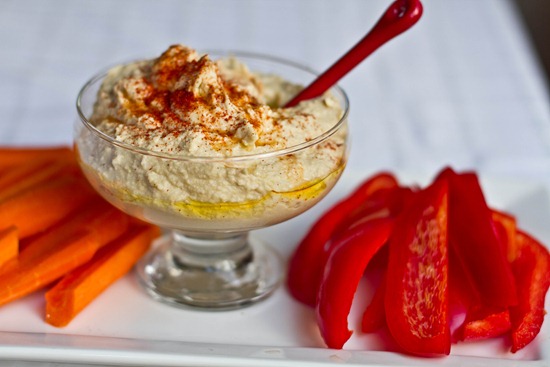 Just perfect.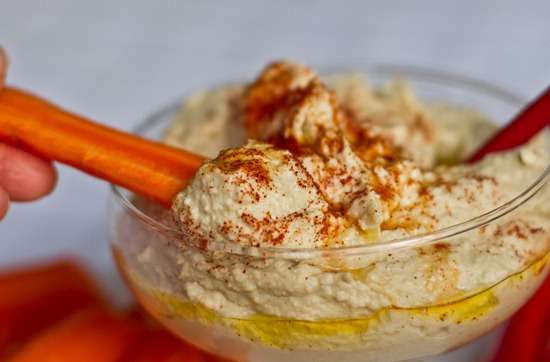 The recipe makes about 2 cups and provides a quick and easy lunch spread for wraps, sandwiches, crackers, and veggies.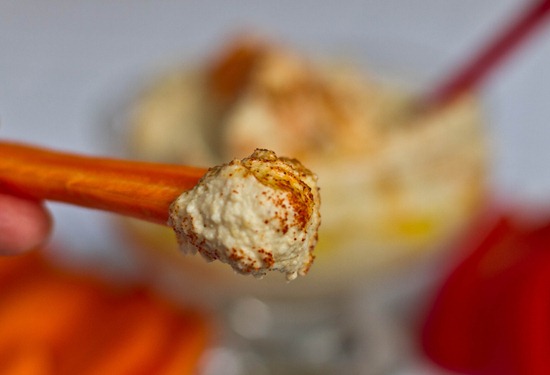 Or you can just spoon feed yourself straight from the food processor as you stand there in your hummus ecstasy.
Not that I have done that or anything…