Good afternoon!
I've been a busy girl… ;)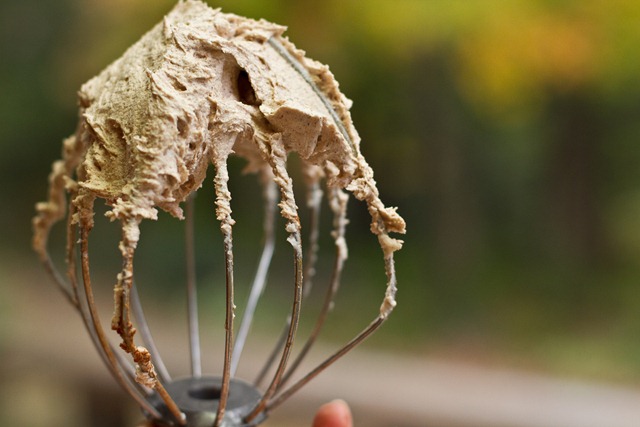 Finally a moment to blog! You will see why tomorrow, I promise. :)
First up, I wanted to say a huge thank you to those of you who voted for me in the Project Food Blog Challenge #2!!!
I am absolutely shocked to say this, but I was chosen as 'Reader's Choice' for Challenge #2. Thank you times a million. You don't know how much this means to me! You consistently prove to me what amazingly supportive and caring readers you are and I love ya.
I advanced to Challenge #3 which is to throw a lavish dinner party. It is due tomorrow.
Yes, tomorrow!!!!
They don't mess around with the turnaround.
Luckily, I have been planning and plotting and scheming all week. Muhauhaha. And of course, inserting evil witch cackles when necessary.
When you see my post tomorrow, it will all become clear. Either that, or I am going to burn down the house in the process. It could go either way.
Back to the gingerbread for now though…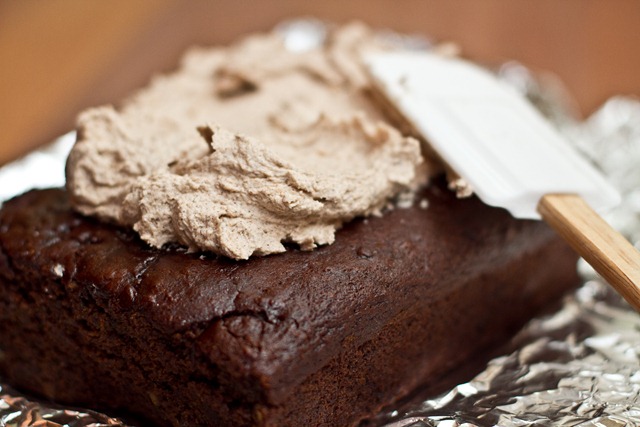 Mmmmm. Yummy.
Vegan never looked this sexy!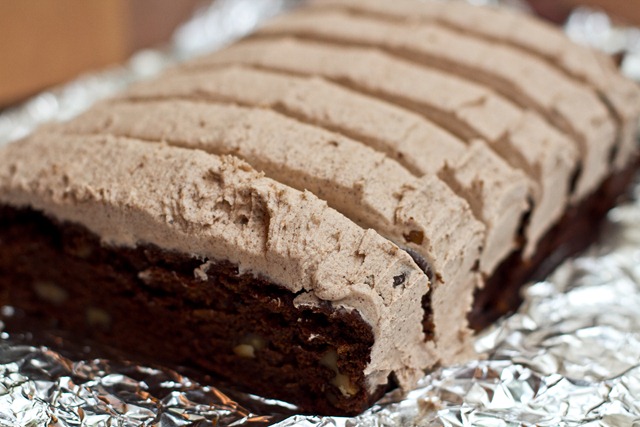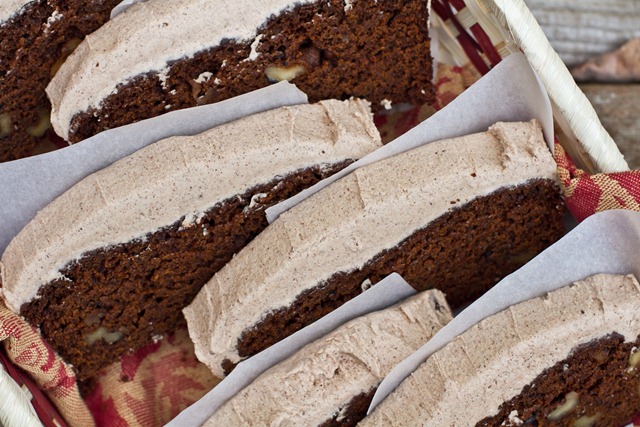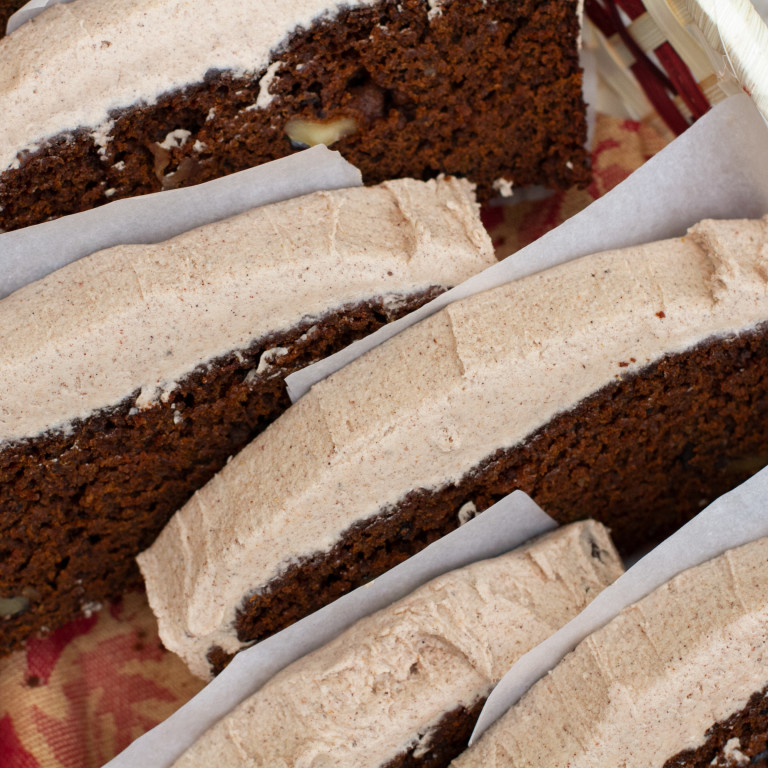 Pumpkin Gingerbread with Spiced Buttercream

Yield

eight 1 inch slices
Prep time

Cook time

Total time

Ingredients
1 cup canned pumpkin
3 tbsp pure maple syrup
3/4 cup sugar
1/3 cup coconut oil (or canola), softened
1/4 cup blackstrap molasses
Chia egg (1 tbsp chia + 3 tbsp water)
1 2/3 cups unbleached all-purpose flour
1 1/4 tsp baking soda
2 tsp pumpkin pie spice (OR 1 tsp cinnamon, 1/2 tsp nutmeg, 1/2 tsp ginger)
1 tsp sea salt
1 tsp baking powder
1/8 th tsp ground cloves
1/2 cup toasted chopped walnuts
Directions
Preheat oven to 350°F (180°C). Line a regular sized loaf pan with parchment paper and lightly oil on top.
Toast the walnuts on a baking sheet for about 10-12 minutes until golden. Remove from oven and set aside.
Combine the following ingredients (pumpkin, maple syrup, sugar, coconut oil, molasses, chia egg) in a medium-sized mixing bowl and blend well.
In a large bowl, combine the dry ingredients.
Add the wet mixture to the dry, and stir well.
Stir in the toasted nuts. Pour the batter into the pan, smooth out with wet spoon, and bake for 50-60 minutes or until an inserted toothpick comes out clean.
Allow to cool before removing from pan. While it is baking, make your spiced buttercream frosting. Serves eight 1-inch slices.
Nutrition Information
(click to expand)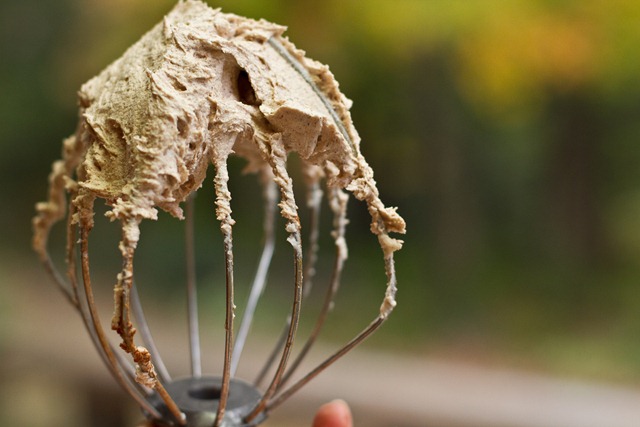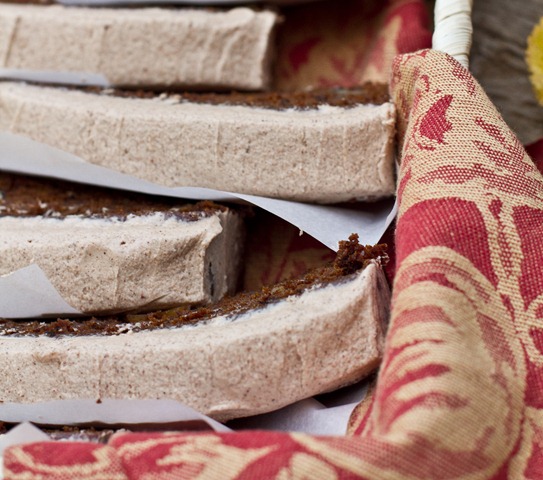 This frosting is killer.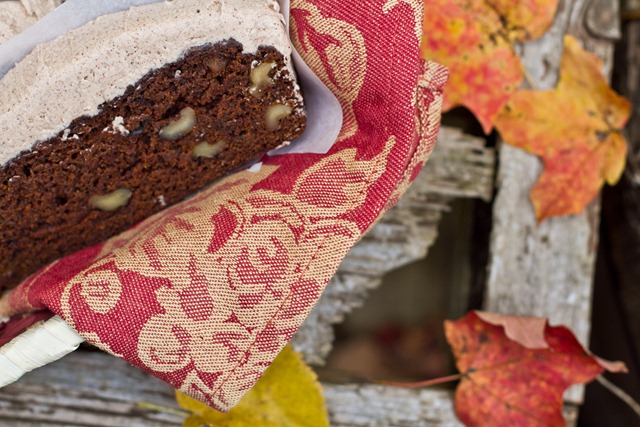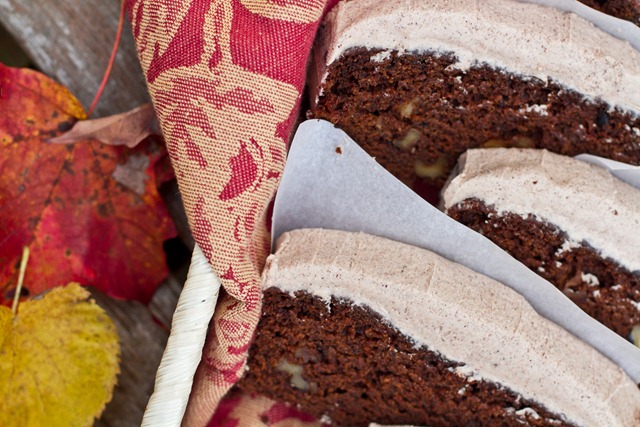 I have been dying to inhale this Gingerbread!!!! But alas, it is for the dinner party.
I did manage to sneak one heel of the bread (with leftover buttercream) and it was outrageously good.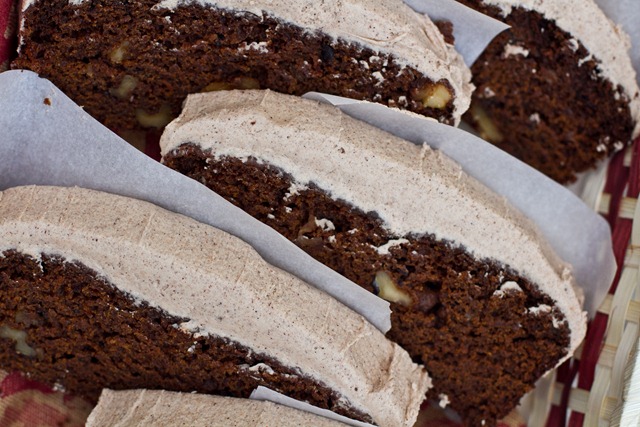 The spiced buttercream makes this bread.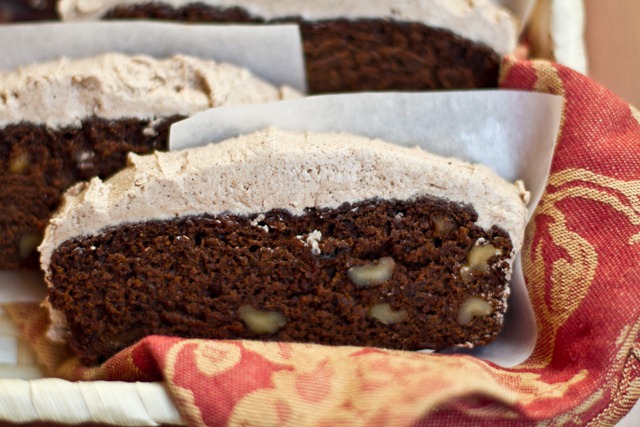 Major Yikes:
I've got 45 minutes until my guests arrive and lots left to prepare! I better get a move on. ;)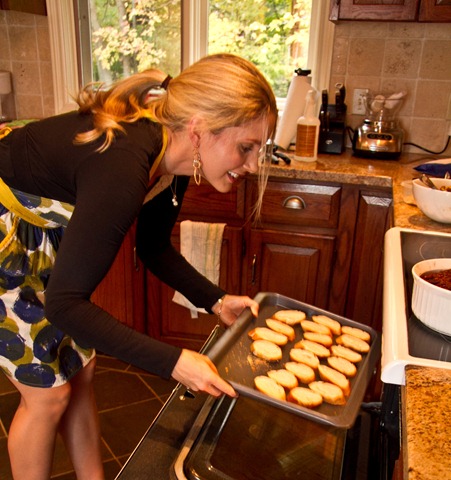 Here goes nothing…