Today was a great day.
Something I have realized over the years is that good days are usually not the result of some big, exciting news or a sudden windfall of cash or prizes. Although, those can be fun to dream about.
Most good days are the result of appreciating what we have presently in our day to day lives.
If we wait for everything to fall into place, such as losing those last 10 pounds or finding that 'perfect guy', we may never feel content because we are constantly longing for more. We are never enough as we are right now. Even as you read this, you might be thinking, This doesn't apply to me. I won't be happy until I have 'x'.
And you are probably right.
A couple years ago, I decided that I was going to appreciate myself, my life, and my circumstances for what they were. Of course, appreciate doesn't mean that you can't strive for growth and change, it just means that you understand where you currently are in life.
Even when we are between a rock and a hard place, these difficult circumstances are often for a reason even if we cannot see it at the time. I have been through some pretty rough times in my life, but when I look back on them I see what each situation has taught me and how they allowed me to grow.
When I was struggling with a career and grad school that made me miserable, I didn't know it at the time, but they would serve as a major turning point in my life. The unhappiness I experienced eventually woke me up and suddenly, I was determined to never settle for mediocrity again.
After my parents divorced when I was 17, my mom and I started a new chapter and we moved across the country from New Brunswick to Ontario. I would have been entering my last year of high school with all of my friends (and long-time boyfriend) in New Brunswick, but instead I took a leap of faith and I chose to move and to challenge myself. My mom got a job transfer to Ontario and we moved shortly thereafter with our life stuffed into a few suitcases.
Things were rough, especially for the first few months before we found an apartment to live in. I was living with nearby family for the first while and I was trying to begin at a new school and also juggle my studies and social life while living out of a suitcase.
My mom and I shared many tears together that year.
But as they say, hindsight is always 20/20.
While that time was filled with many challenges, it was also quite remarkable to see the progression over time. By stepping out of my comfort zone, I grew as a person and I matured a lot. Slowly but surely things started to fall into place. I started my last year of high school in a new school where I didn't know a soul, but as luck would have it, I ended up meeting my future husband during my first day of class.
Sometimes a leap of faith has a hidden four leaf clover.
So yes, today was a good day, for no particular reason except for the fact that I decided it was.
The skies were bright blue with fluffy white clouds and the leaves were blazing orange and red, after several days of cold and rain. I hit the pavement, not even overly wanting to workout, but once I got out there I thanked my lucky stars that I had. I ran a fast 4 miles listening to nothing but the crunching of the leaves under my feet and the crickets chirping in the woods.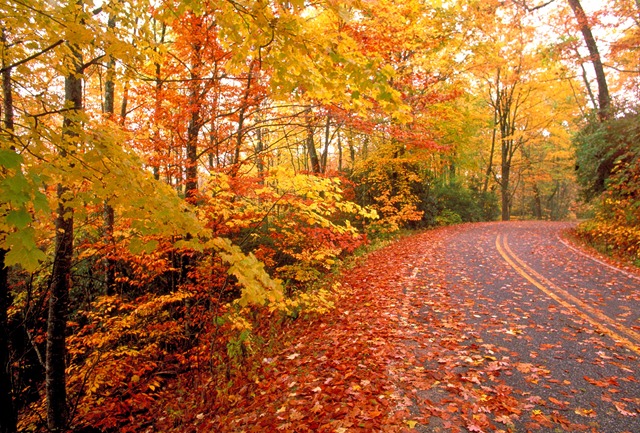 That is not my picture, but perhaps in a couple more weeks?! ;)
I must mention that it took putting my music player in the washing machine (and breaking it) it for me to run without music, but I digress. As I said, sometimes clouds have a silver lining. ;)
When I wrapped up my work for the day, I decided to bottle the fluffy white clouds and create my own silver lining in my kitchen…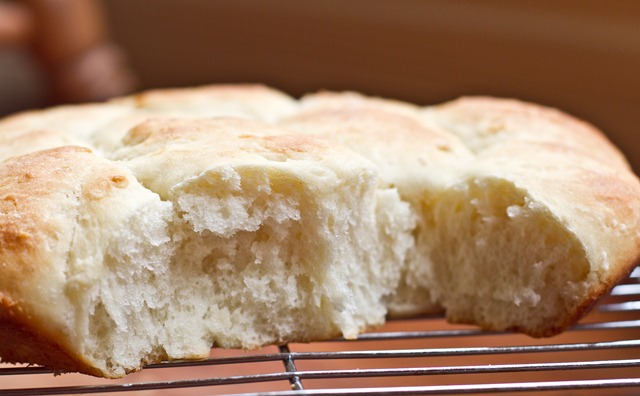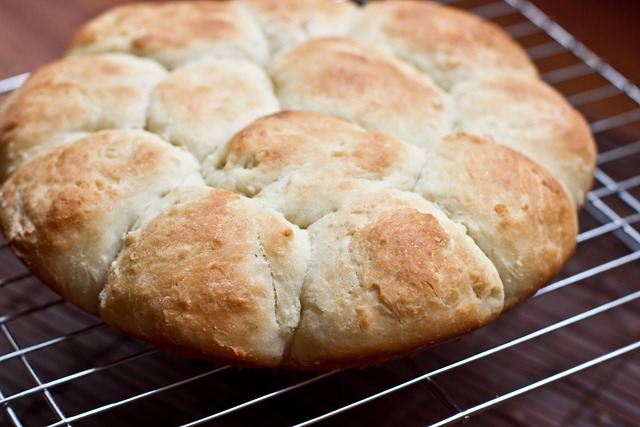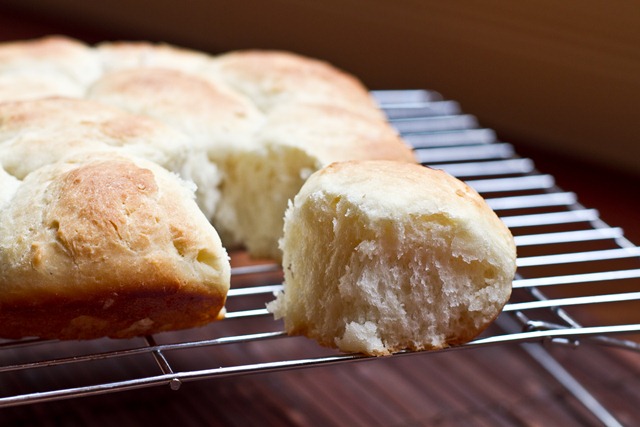 But more on that tomorrow.
Do you ever look back on a tough time in your life and see the hidden four leaf clovers or life lessons that it brought to your life?