I am seriously hooked on this coffee.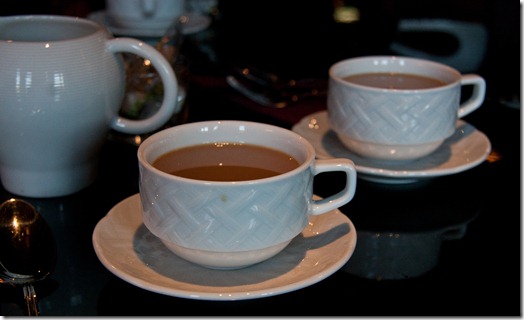 Green tea, what green tea? ;) Someone save me! No, actually don't save me. I don't ever want to be apart from this coffee. I'm sad because I hear that the coffee back at home won't taste as good as Paris coffee. Is this true!?
What are your favourite brands of coffee to make at home? We do have a brand new coffee maker that we have only used twice for guests before (it was a wedding gift). Perhaps I should dust it off when I get home. ;)
The highlight of breakfast this morning included this VOO Parfait my sister made for herself! I was so proud.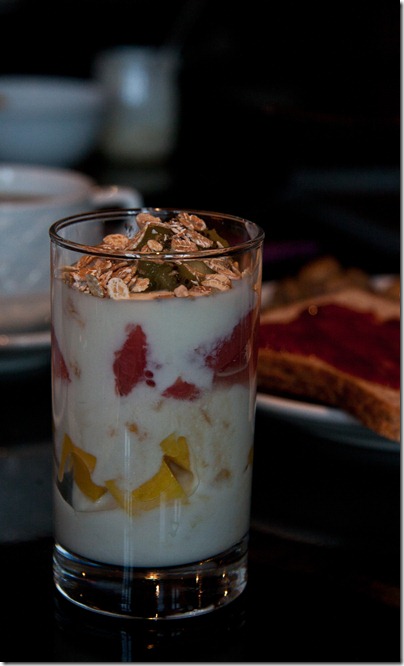 My breakfast was similar to my previous days. :) Delicious and filling as always.
Then we were off to Versailles! We walked to the train station. I meant to mention the other day that the Metro (subway) system is just amazing here. It was a piece of cake to navigate once we figured out how the lines worked.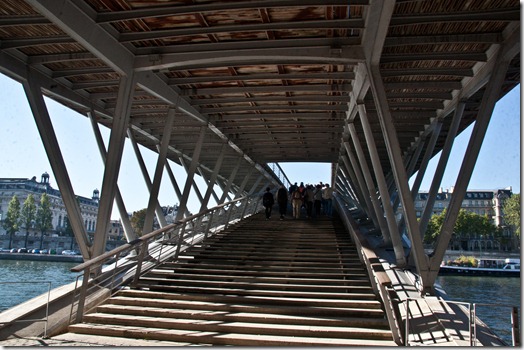 We were serenaded on the train…
It was charming.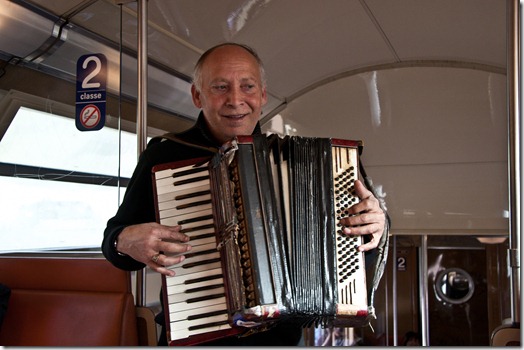 That is, until he walked up to each person afterward, stuck out his coin purse, and asked for money. lol.
After about 30 minutes on the train, we made it.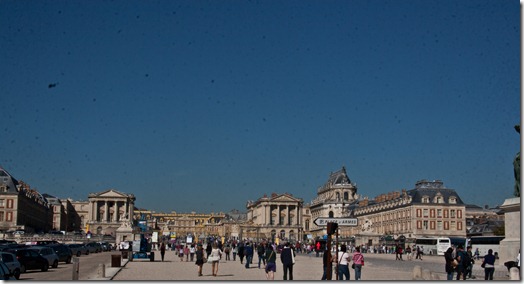 If you couldn't tell, the weather here has been perfect! Sunny every day and around 20-25 Celsius. We couldn't have asked for more. I heard Paris is typically cloudy and gray, but we haven't had any clouds the entire stay!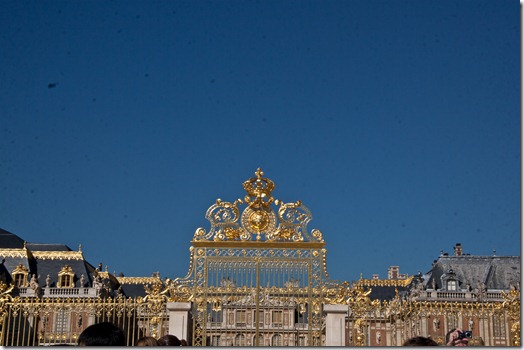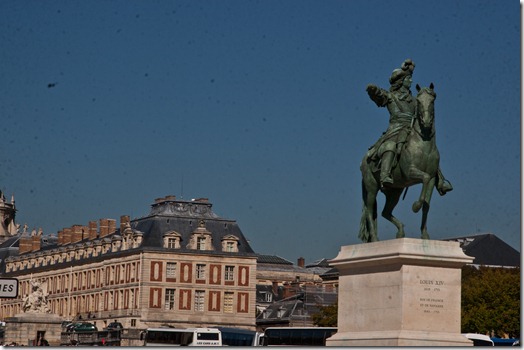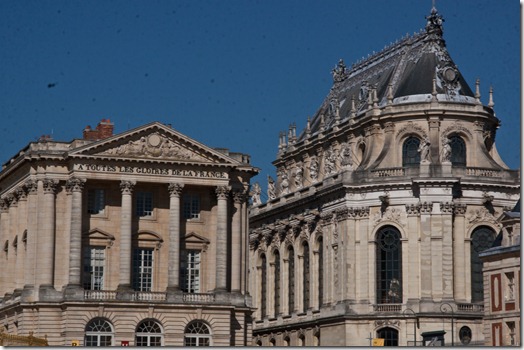 The Palace of Versailles is amazing!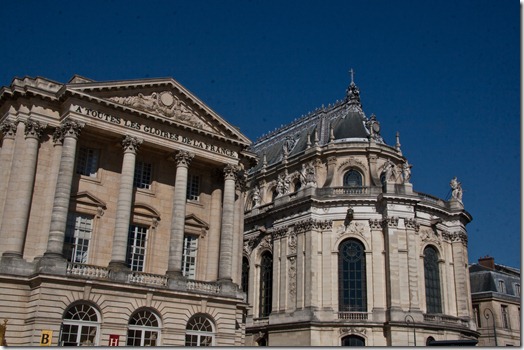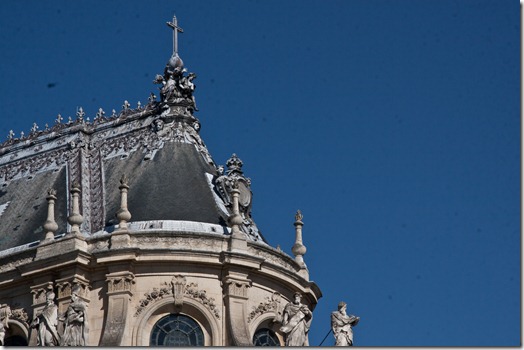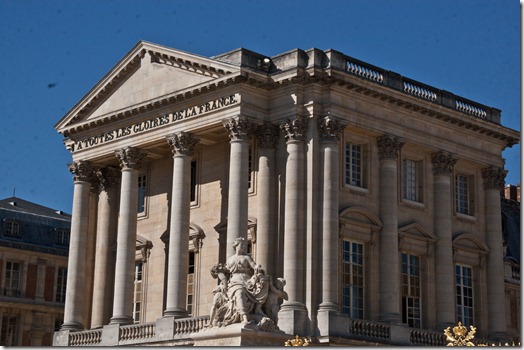 Ohhh yea.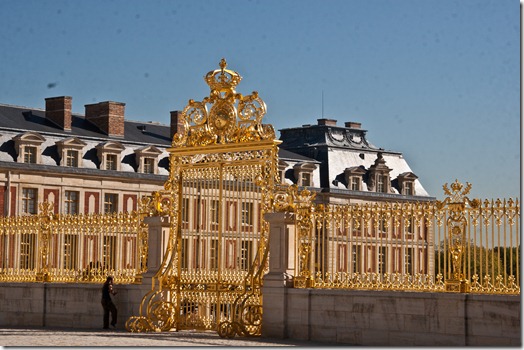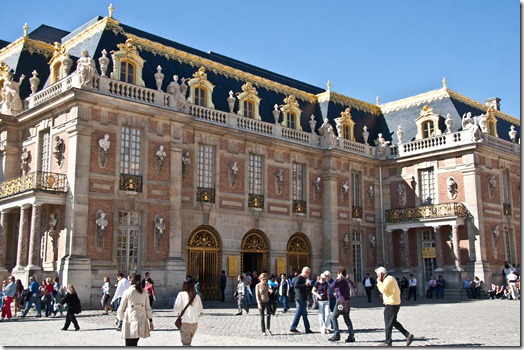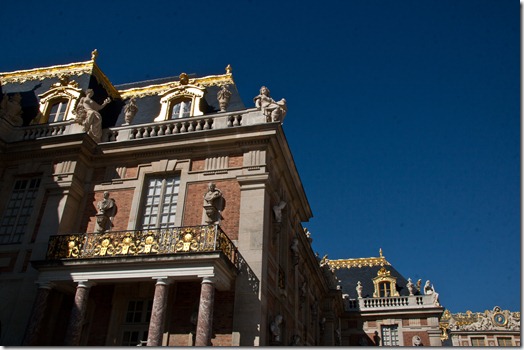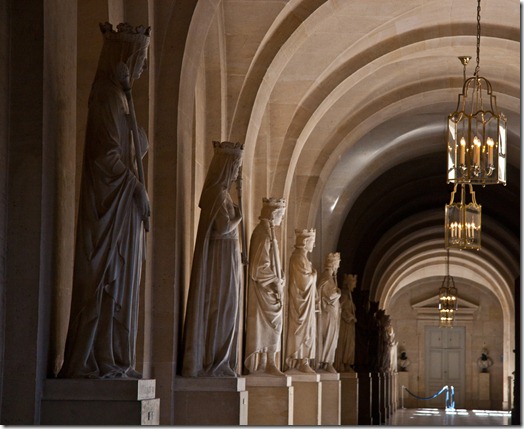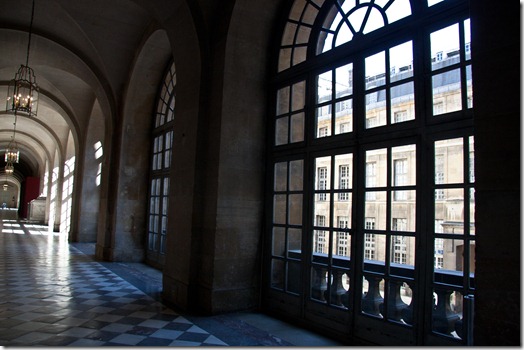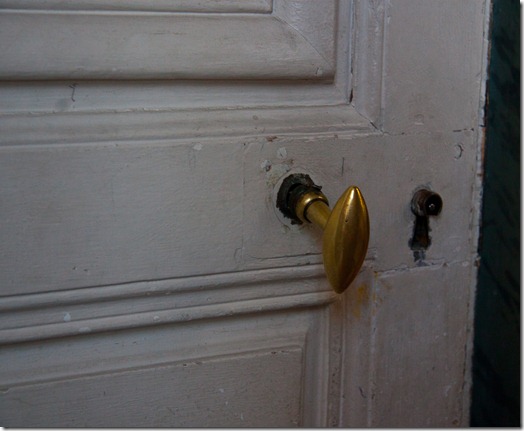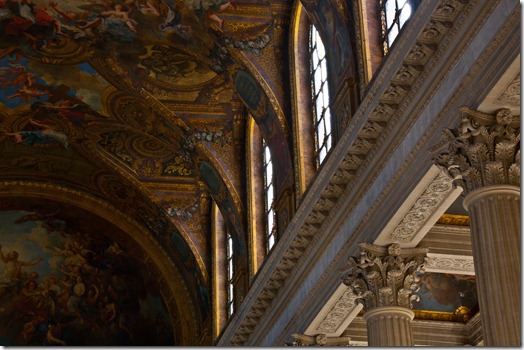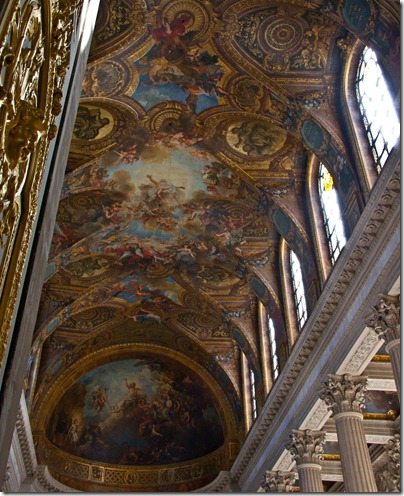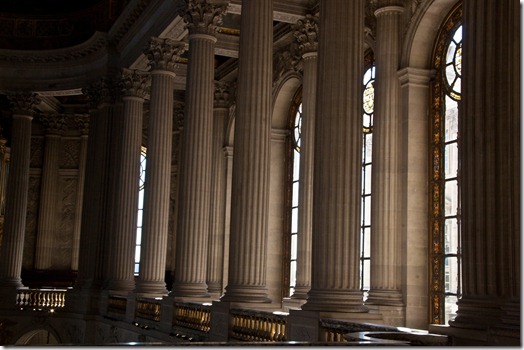 Those are some fire logs!!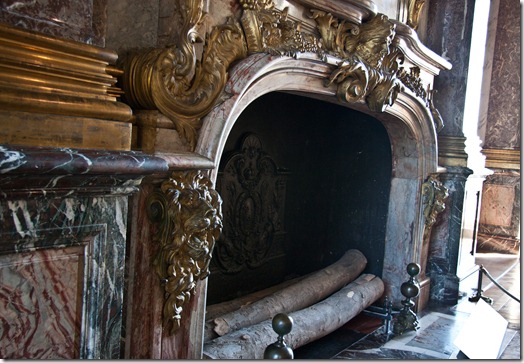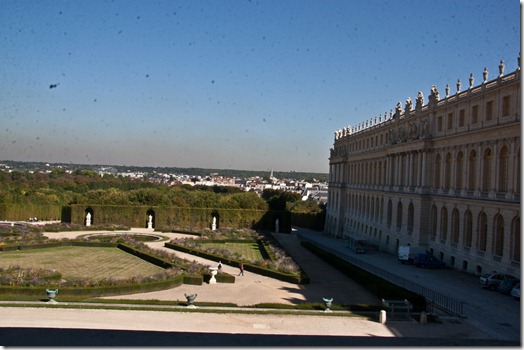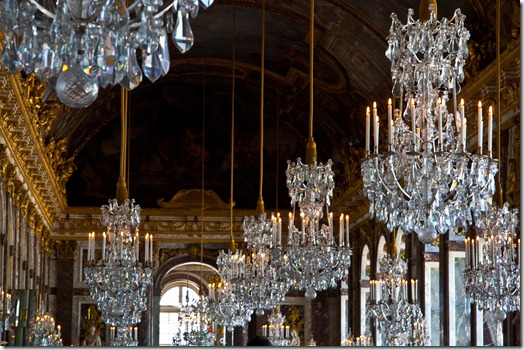 The gardens were beautiful and went on forever!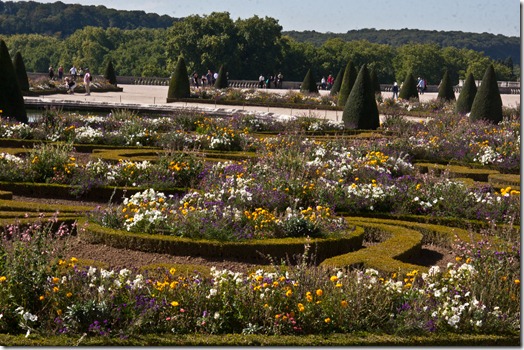 Afterward, we stopped into Starbucks for a refresher.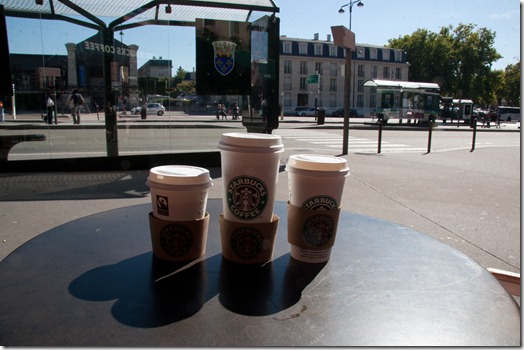 This is the face you make when you find out that Paris Starbucks don't make Pumpkin Spiced Lattes! I wonder if pumpkin is not popular in Europe? I haven't seen any baked goods made out of pumpkin yet.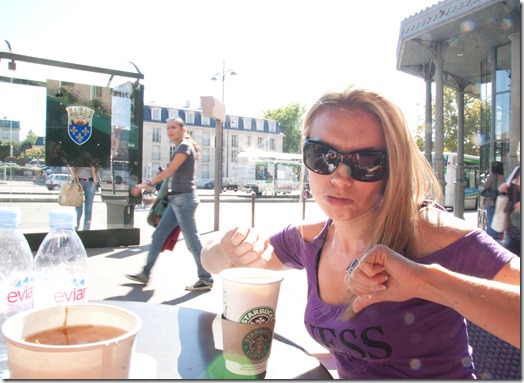 Kristi has a little obsession with Pumpkin Spiced Lattes. ;)
Not long after our stomachs wanted food once again. We stopped in at a nearby restaurant for lunch.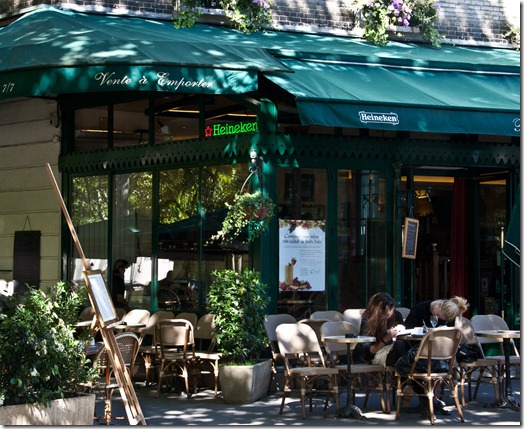 We started with Guacamole and chips:
My mom had the chicken salad which was humongous and so beautiful! The presentation here is just wonderful.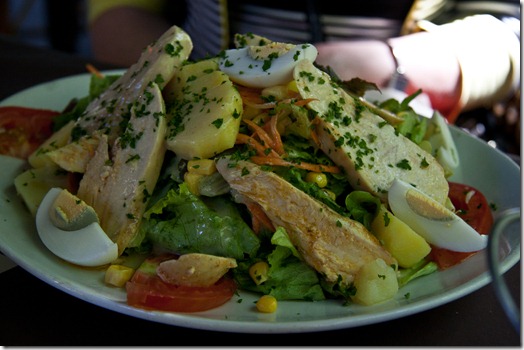 And Kristi had another kind of salad that was equally as beautiful!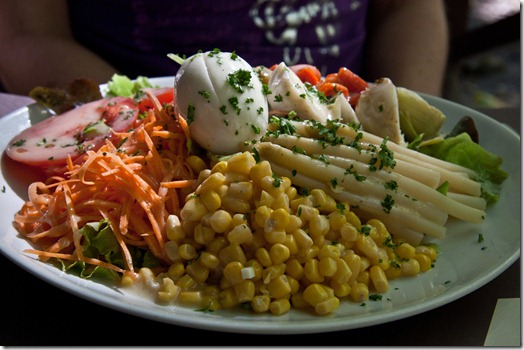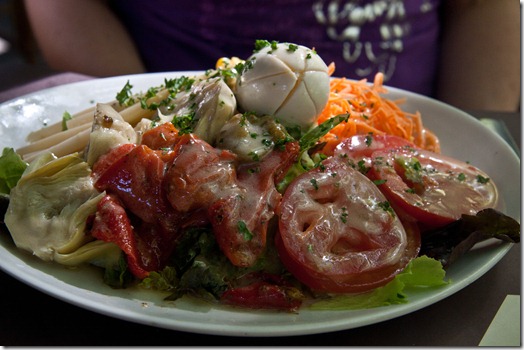 They loved both of them!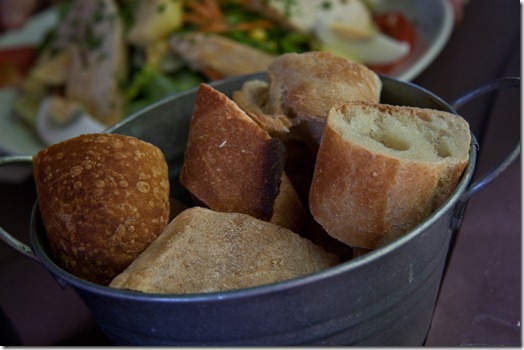 I decided on a pizza!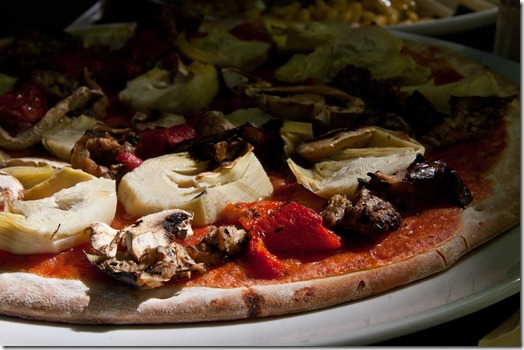 It had roasted red peppers, artichokes, eggplant, and mushrooms. It was SO delicious!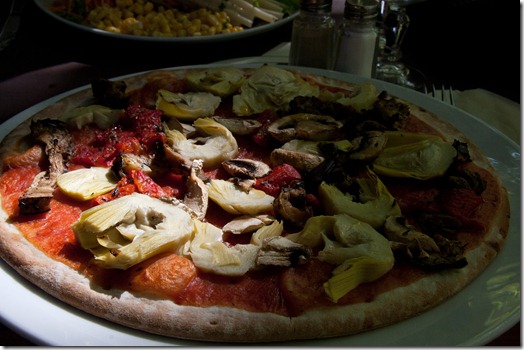 They brought me this pizza oil and it was really good to drizzle on.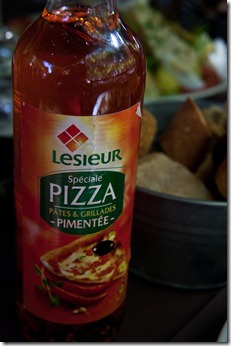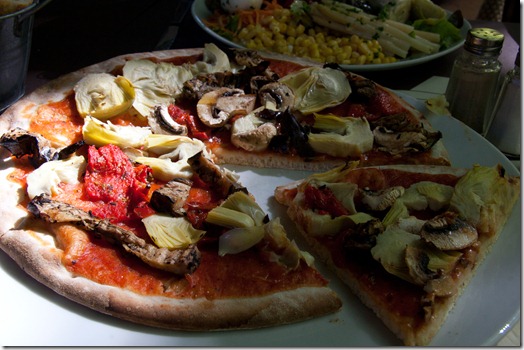 Part II of our day is coming on up. :)
Wednesday is our last full day in Paris and then we depart Thursday morning for home. Six nights goes by so fast!