Good evening!
I left you with a teaser about our special dinner out last night. I took my mom and sister out to a restaurant called Le Potager Du Marais. It is supposedly the best vegetarian, vegan, and gluten-free friendly restaurant in Paris. Le Potager Du Marais does traditional French Cuisine with a veg-friendly twist! Very fun.
We got all gussied up and hit the town!
To say this place is tiny would not be an understatement. The entire restaurant is just 9-10 feet wide!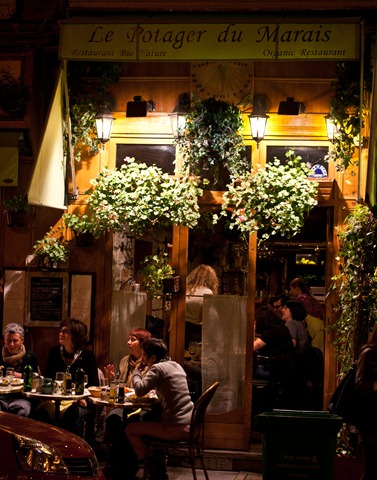 It has a lot of Paris charm though and is VERY authentic inside. And this charm includes having to move the tables out to get in. It was quite funny.
We started with organic Bordeaux wine and appetizers.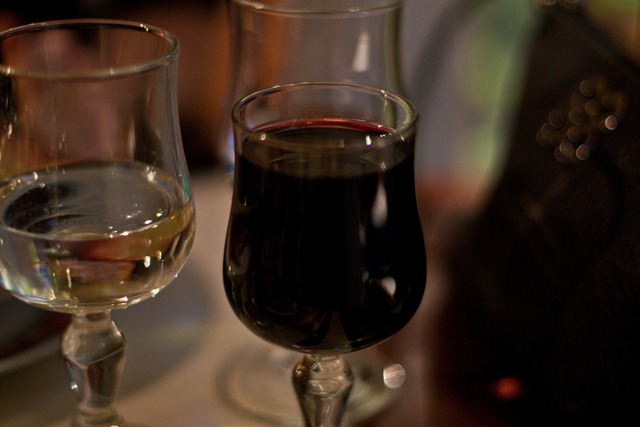 The wine was very smooth. Loved it.
All Vegan items were marked with a V.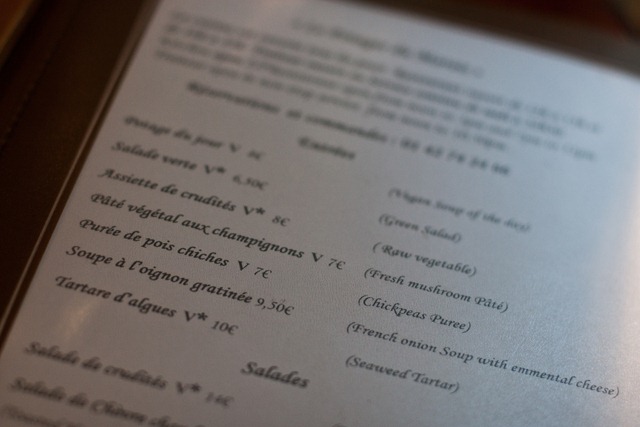 My mom and I split the Puree de pois chiches (hummus) and the pate vegetal aux champignons (mushroom pate).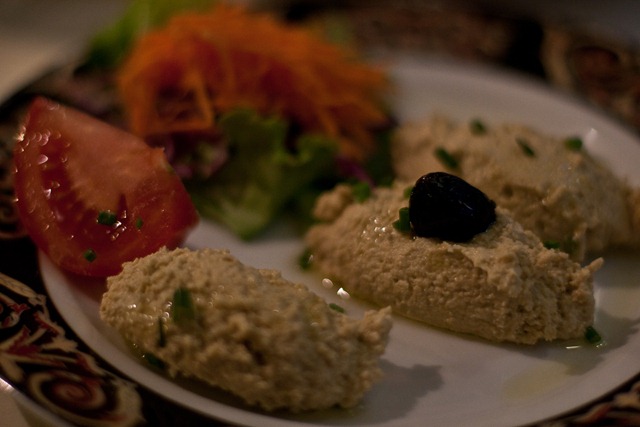 The hummus was amazing and we enjoyed it with fresh bread.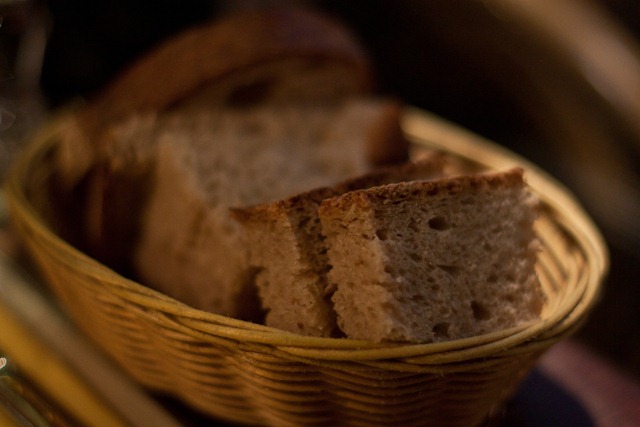 The mushroom pate was not good…sort of cold, slimy, and blah tasting.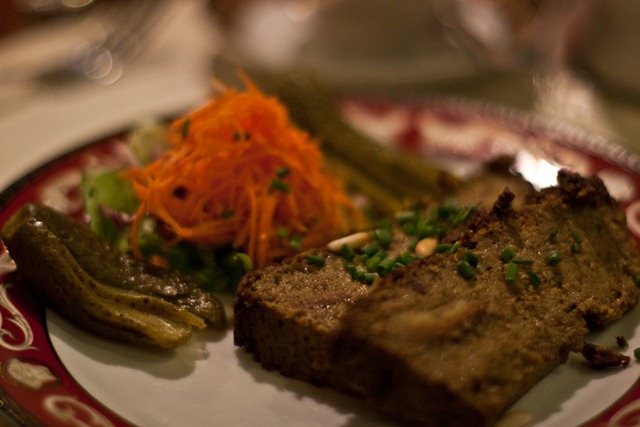 Sis had a vegan broccoli soup which was really good!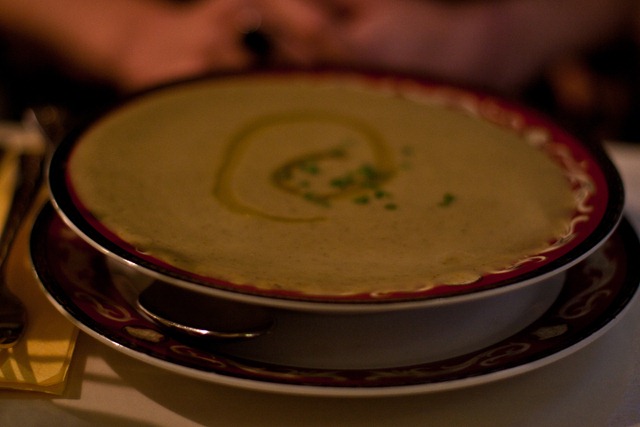 Then it was time for our main courses..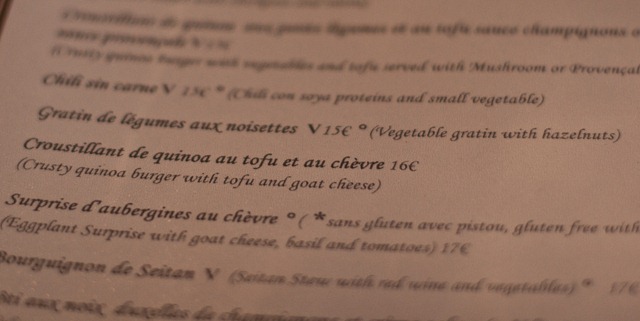 I ordered the Gratin de legumes aux noisettes (vegetable gratin with hazelnuts), my mom the croustillant de quinoa (crusty quinoa burger with tofu and goat cheese), and Kristi the spinach lasagna with goat cheese.
Spinach lasagna: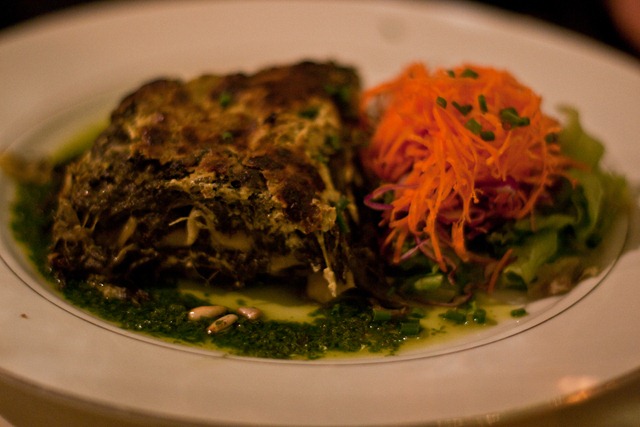 Quinoa burger: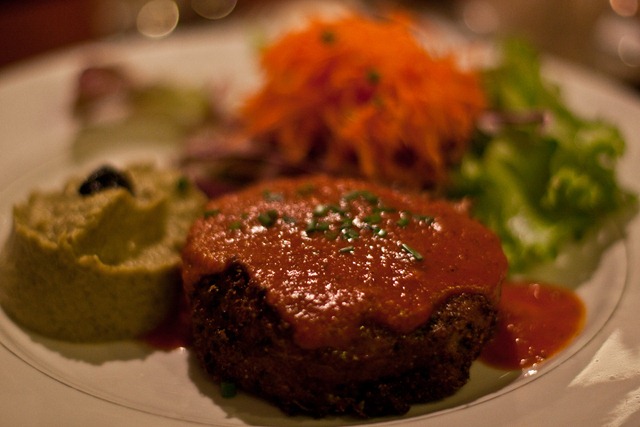 My first time eating gratin and it was vegan! It tasted ok, but it was quite bland.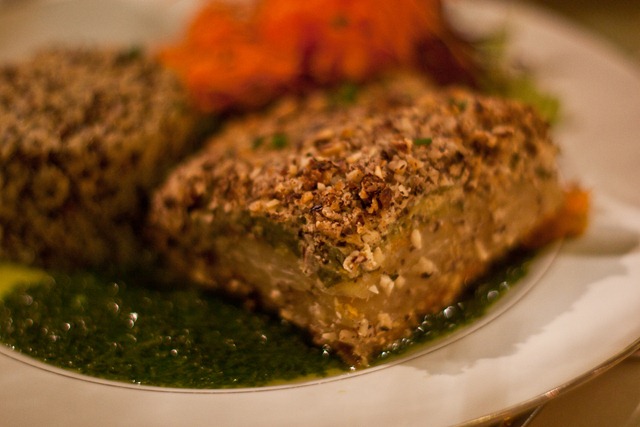 It was layered with hazelnuts, potato, carrots, on a bed of pesto.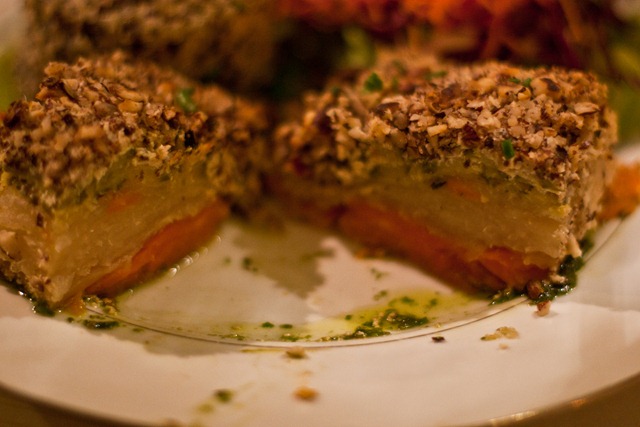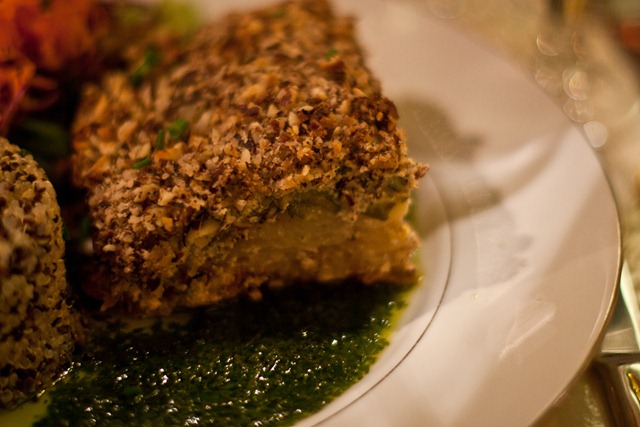 The red and white quinoa was really good.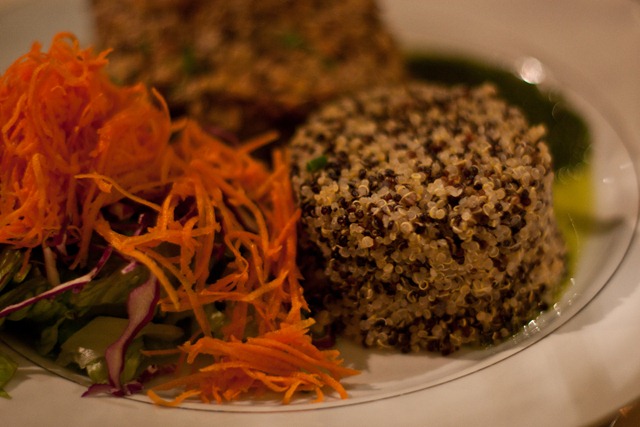 Dessert…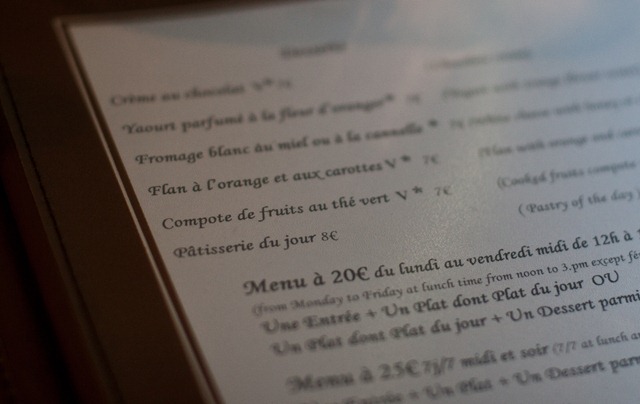 We shared the chocolate creme…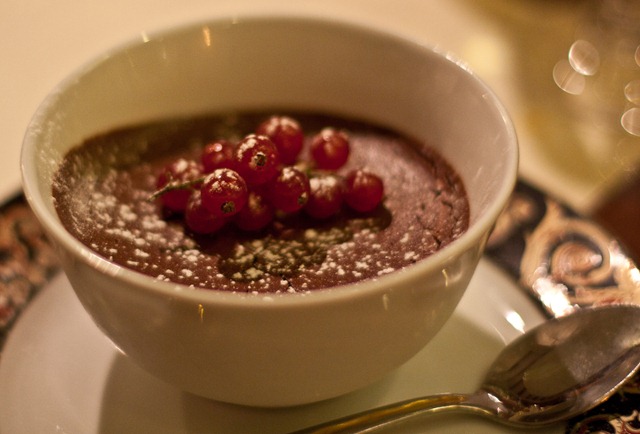 and fruit compote with green tea. It tasted like a green tea flavoured applesauce! However, our favourite was of course the chocolate creme, which was by far superior in taste. You couldn't tell it was vegan at all.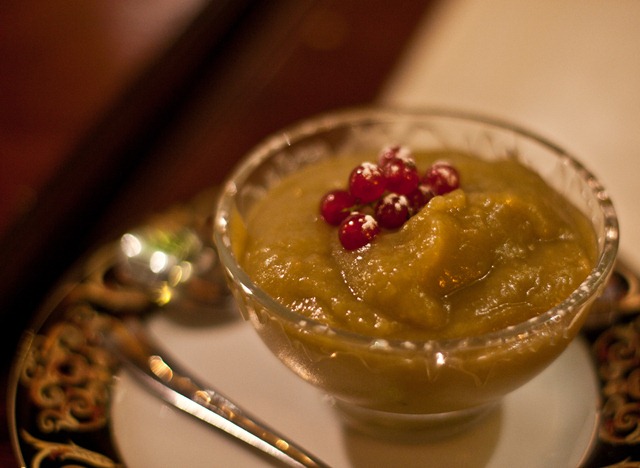 All in all, I think Le Potager Du Marais is a wonderful option for vegetarian friendly foods in a sea of dairy, meat, butter, fish, and eggs. The presentation was beautiful and the service was very friendly. Our only complaint was that the food was quite bland (in all 3 meals). It doesn't compare to the vegetarian restaurants I have tried in Toronto, Florida, or Chicago, but again, I feel that it is at least an option for many!
The battle of sleep rages on!
Last night I did not fall asleep until 3am and the alarm went off at 6am! Ahhh. I don't know why I am taking this long to adjust to the time change. When Eric and I went on our honeymoon (we departed from Venice) we were back on schedule within 1-1.5 days. This is taking much longer! My mom and sister haven't been sleeping well either.
I'm hoping tonight is the night I strike gold. ;)
Anyways, breakfast made getting up much easier!!
Granola, raisins, soy milk, oranges, kiwi, almonds, and hazelnuts!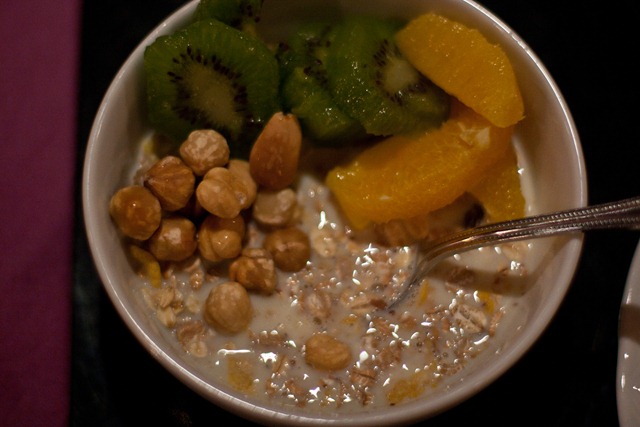 So good.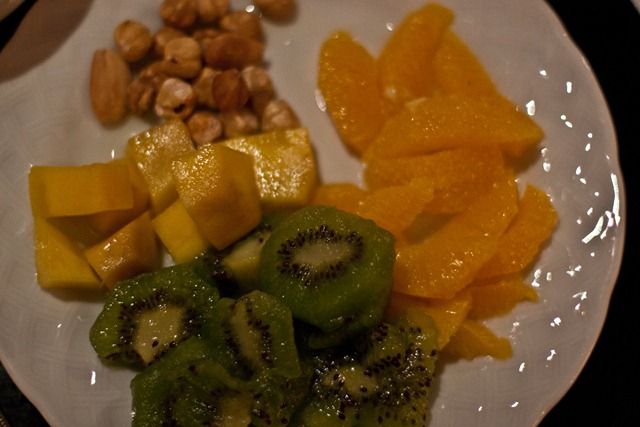 A small bowl of sautéed mushrooms:
Toast with strawberry jam: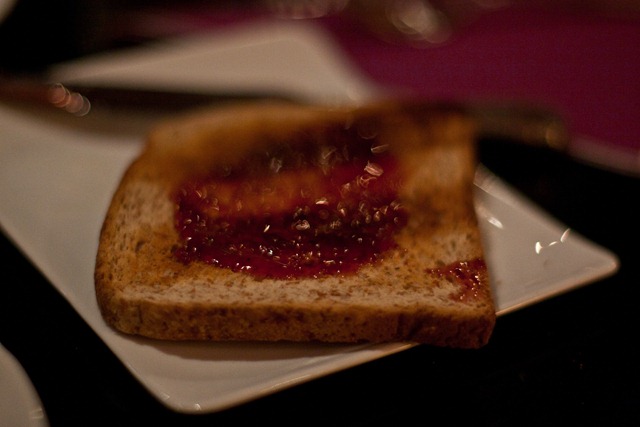 Grapefruit juice: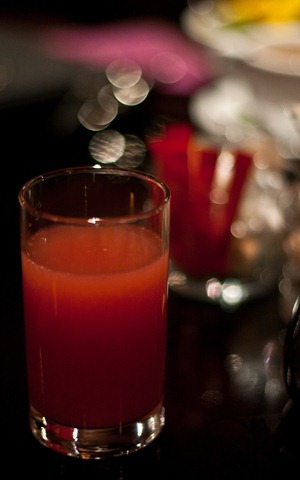 Love the free breakfast buffet!
Then we were off for our Champagne Country tasting all-day tour…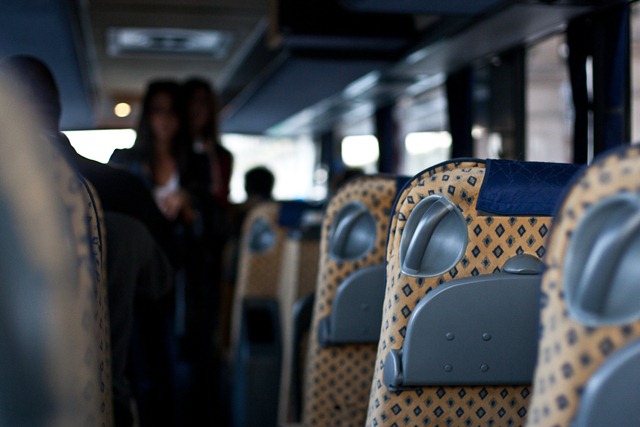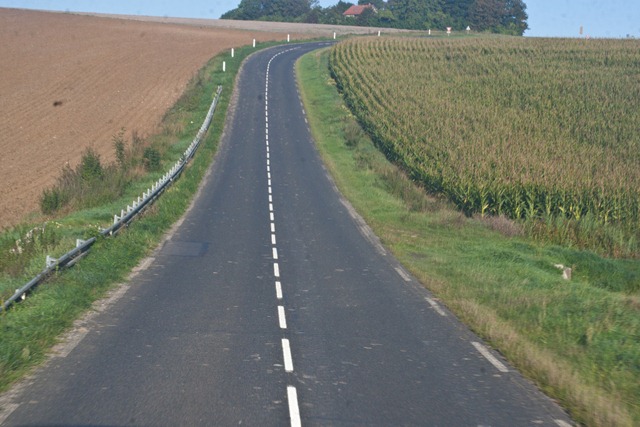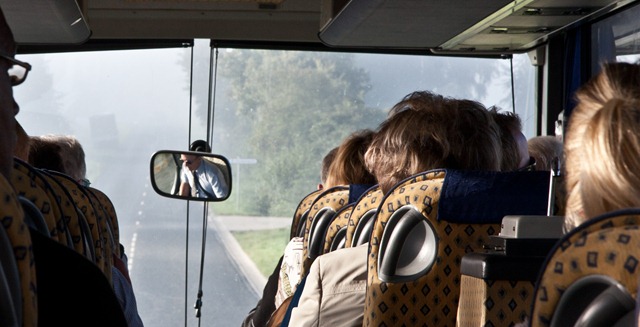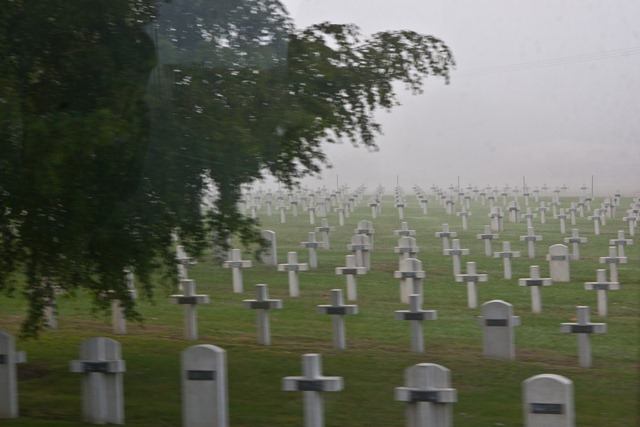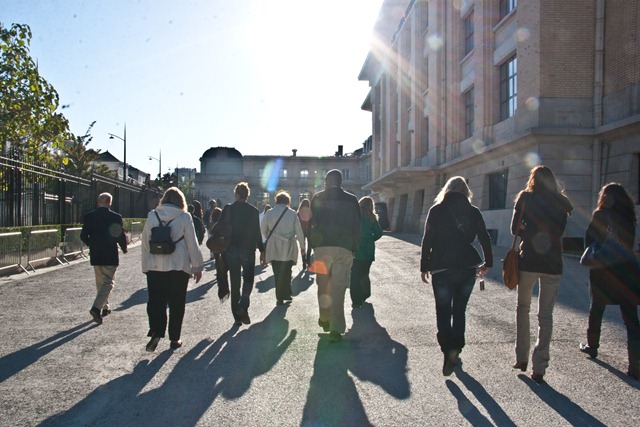 Things got a bit wild.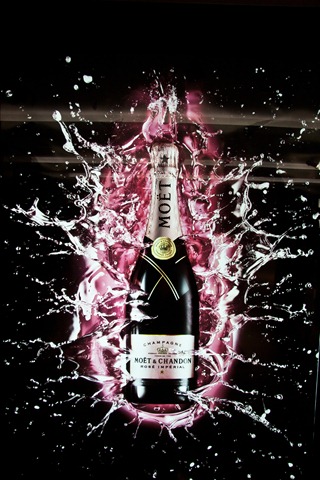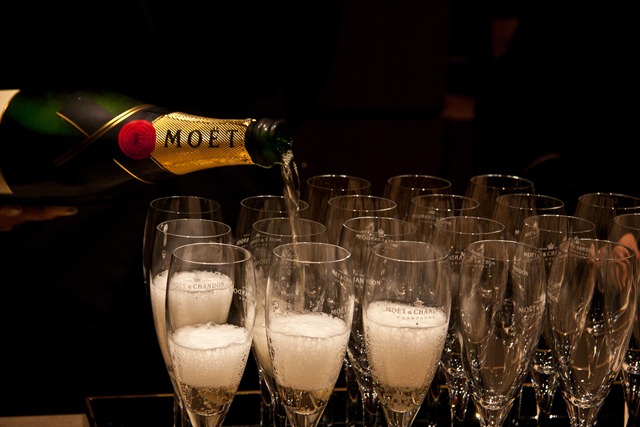 To be continued… :)