Good afternoon!
Thanks for all your comments about Shop 4 A Cause 2! It is so nice to have such amazing support. This morning I baked my little heart out trying to get caught up on orders. I feel a bit frantic today with everything I need to get done. Yesterday put me out of a day's work so I am playing the catch up game. I just need to take a deep breath and do one thing at a time. I have a tendency to overwhelm myself when I think of everything at once! It is in my personality to stress when I feel out of control, but I am trying to re-frame my approach and be calm and centered. Om.
I took Tuesday and Wednesday off exercise, so today I decided to squeeze in a much needed endorphin rush in the form of a short outdoor run. I filled up my Camelbak and prepared for the HEAT! I don't know if I have said this, but I LOVE, love, love my Camelbak (1.5 litre). I don't know how I survived the past 2 summers of running without water! I was always very hesitant to purchase one because I heard that they jiggled around a lot, but I don't find that is the case. The only thing I had to get used to was the extra weight on my back.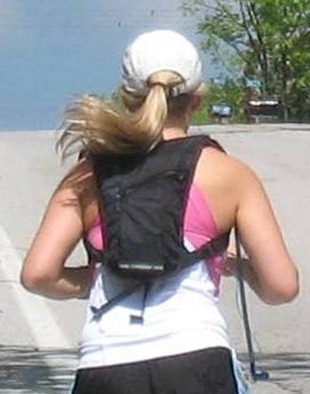 I am still debating whether I will wear the Camelbak for my half marathon this Sunday. The weather is supposed to be very hot and sunny so I am thinking of taking it and filling it with energy juice. In my last two half marathons, I found that the water stations were not as frequent as I wanted them to be. In Sunday's race I will have to claim that I 'ran out of water' so I can make a pit stop at the firefighter's water station. :kissing: Did I mention this race is all women and has chocolate and firefighters at water stations? Umm yea. Don't be surprised if my finishing time is 6 hours…
Today's run (the last run before the half marathon this Sunday!)
Distance: 3.23 miles
Time: 29:07 mins
Pace: 9:01 min/mile
Ascent: 389 feet
I came home hungry for lunch!
For some reason I was craving zucchinis…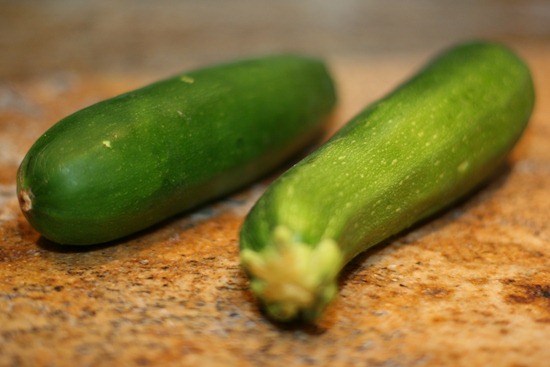 Into the frying pan they went along with 1/2 tbsp EVOO, sea salt, and ground black pepper!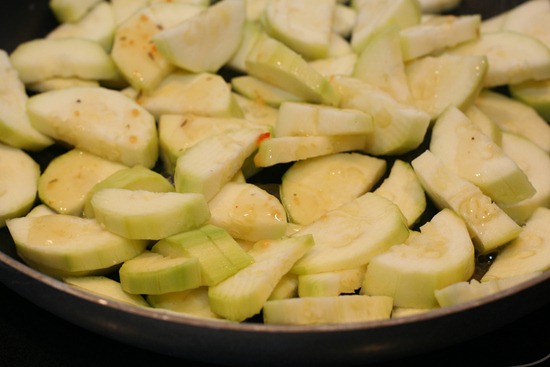 Confession: Back in my eating disorder days, I would NEVER use oil in any of my cooking. I was so scared of oil…no terrified of it. My fat and caloric intake were dangerously low for a long time.
When I started the recovery process, I tried to get over this fear and I started using healthy fats in small quantities. Little by little I grew to love healthy fats from chia seeds, nuts, and oils. I also started calling fat PHAT to make it more endearing and less scary. :tongue:
I must say that a bit of olive oil added to a dish makes the food taste SO much better. A little fat also helps with the absorption of many vitamins too! It's a win, win. It just took me 20 some odd years to catch on…Better late than never, right?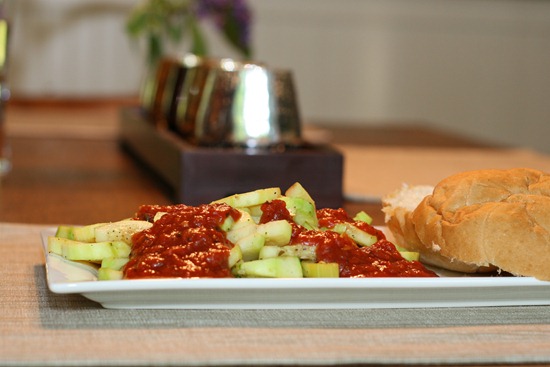 After about 5-10 minutes of frying, I covered the zucchini in about 3/4 cup of President's Choice Organic Pasta Sauce and seasoned more. Sooooooo good.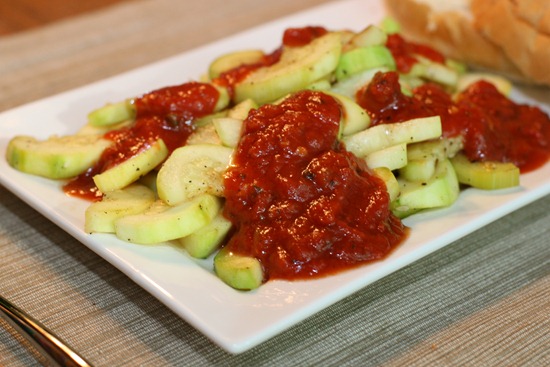 I had it with a huge white roll with Earth Balance.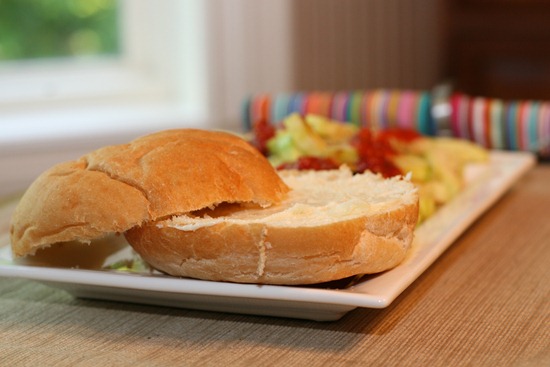 I never thought I would say this, but I MUCH prefer whole grain bread to white bread. White bread just seems so flavourless compared to bread with whole grains, seeds, etc. It also lacks texture and crunch in a huge way!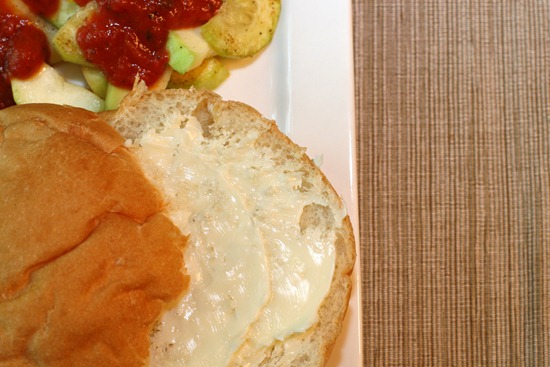 It was still good, don't get me wrong! :biggrin: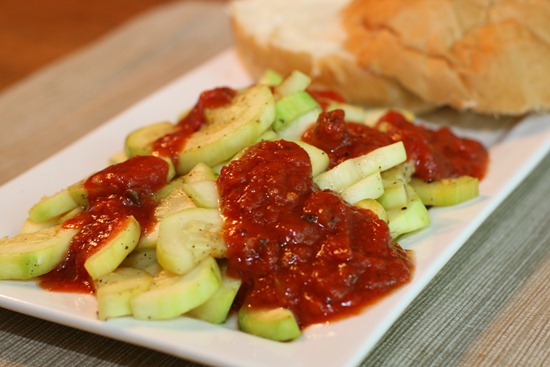 Dessert was an organic Gala apple with cashew nut butter. Mmmmm.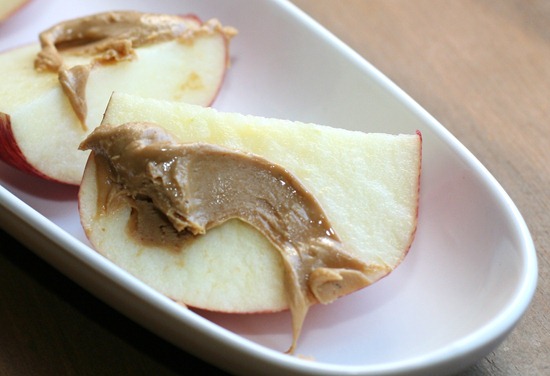 Cashew butter rules.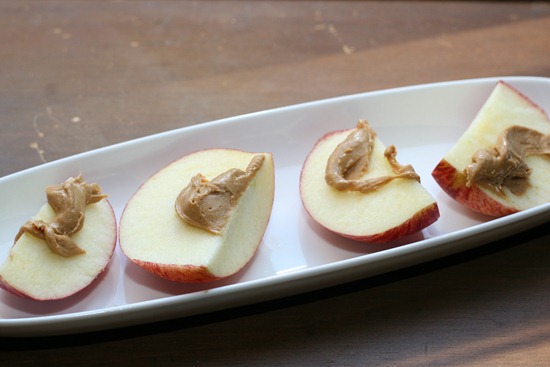 I'm off to try to get caught up. I might not have time tonight for a post, but I will try my best. If not, I will see you in the morning. I also tried uploading my video and it got to 95% and then had an error. I think it is too long still so I need to cut it down more…haha.  Enjoy your Thursday (can't believe it is already Thursday!).