All covered in cheeze…
I created this NEAT sauce…
and hubby said 'Yes Please!'
It's been stuck in my head all day! :mrgreen:
Presenting my newest quick and easy vegan recipe…
Spaghetti with 'Neat' Sauce and Cheeze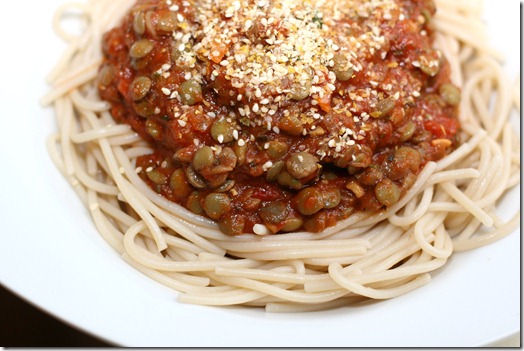 Ingredients:
1.5 bottles of spaghetti sauce (or make your own)
One 450 gram package of green lentils
2 cloves garlic, minced
Seasonings (I used parsley and PC sun-dried tomato)
Salt, to taste
Spaghetti noodles
Directions: Cook 1 bag of lentils according to directions on package. Rinse and drain. Stir in 1.5 bottles of spaghetti sauce, minced garlic, salt, and seasonings. Serve over your favourite noodles along with 60 second Vegan Parmesan cheeze.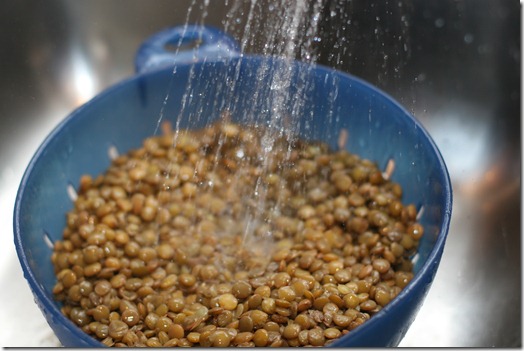 It makes a HUGE amount! A great make-ahead meal. I'm sure this would work in the slow cooker too- I am just not sure on the liquid amounts.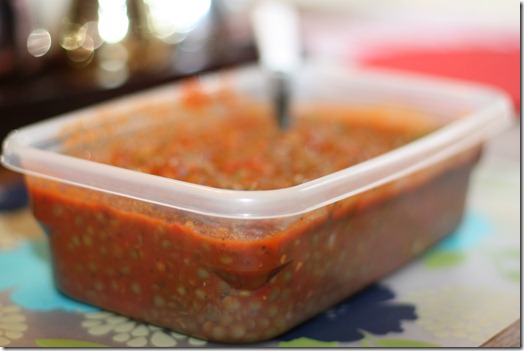 In just 1 cup of cooked green lentils there is a whopping 23 grams of protein and 26 grams of fibre!!! Talk about satiety. :)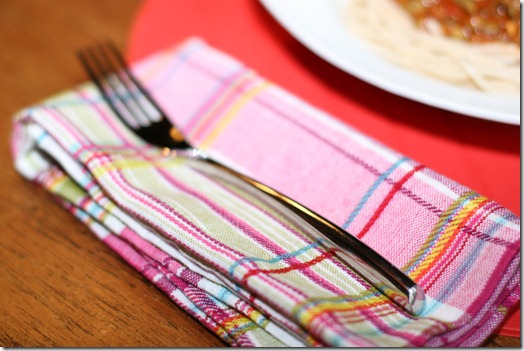 60 second Vegan Parmesan cheeze. Eric LOVES this stuff- he sprinkles it on everything and said he will never buy regular parmesan cheese again!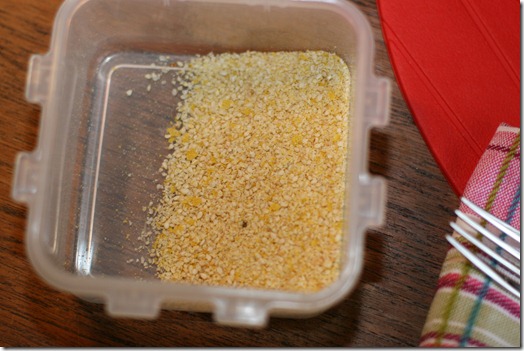 The lentils give this sauce amazing texture just like meat would.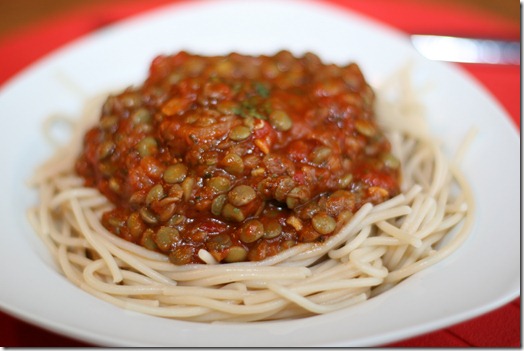 This batch makes so much I freeze about 4-5 servings in Pyrex containers. It makes for some quick and easy dinners! Great for lunches for the week too.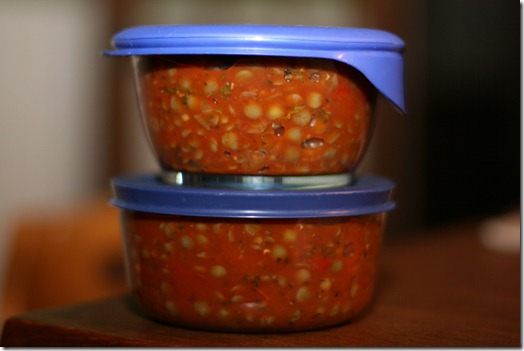 In other news, I changed the colours on the Glo Bar labels! I wanted them spiffy looking for the store shelves. :) They scream EAT ME, don't they? ;)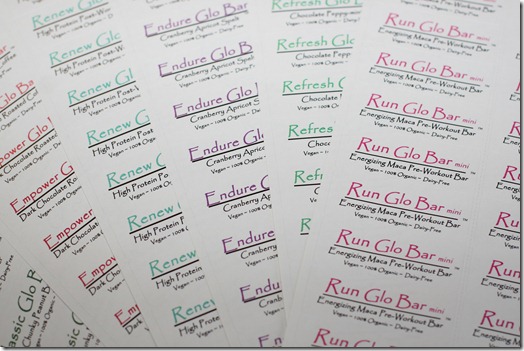 Updates:
Tonight's question- Are you a pasta lover? What is your favourite dish or type of pasta?
I'm not a big pasta fan, but my two favourite kinds are angel hair and spaghetti. I also want to make a vegan version of linguine alfredo some day! That would be a challenge…
Have a great night! :)