Helloooooooooo!
I have 20 minutes to write this post before the hockey game!
Let's get to it :)
The run was fabulous in Toronto this morning! The sun peaked out about 2 miles into our run and it was gorgeous and quite warm for a winter day. I think it got up to 4C! For those of you who aren't familiar with Celsius temps, 4C in Canada equates with driving with your windows down. bahaha. You think I'm joking but I'm not!
My running buds Krissy and Jess: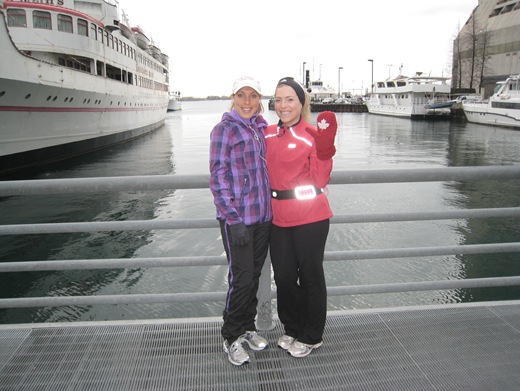 You know you are a Canadian Food Blogger when…
You talk about two things on your run:
HOCKEY
Food
In that order :mrgreen: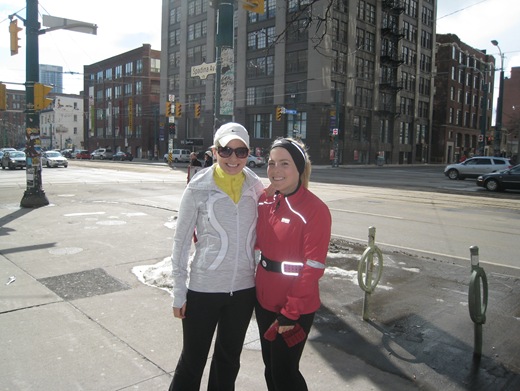 We ran along Lakeshore and it was BEE-U-tiful!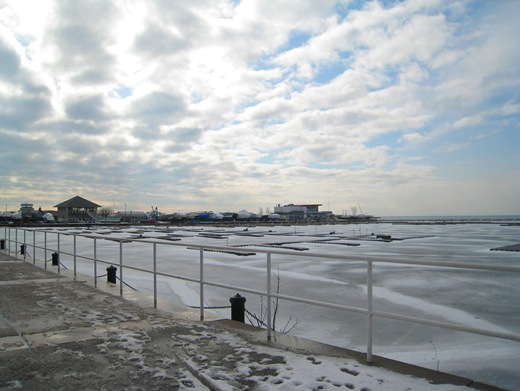 I love running in Toronto because there are so many runners out! We must have passed at least 30 or so. Toronto has a great running community and it is no surprise because the city is very runner friendly in terms of the paths and routes. Such a change from my town where I am one of the only runners on the road and I have to dodge big trucks!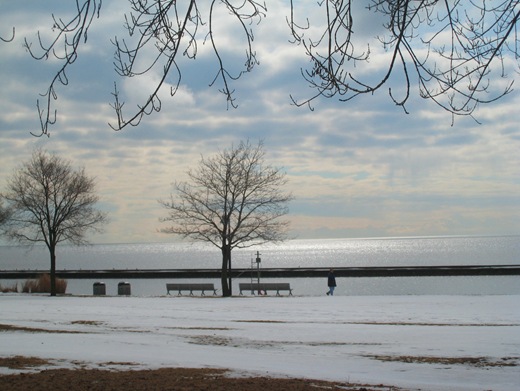 We ran an easy 5.75 miles before making our way to our lunch spot, Freshie, Fresh, Fresh: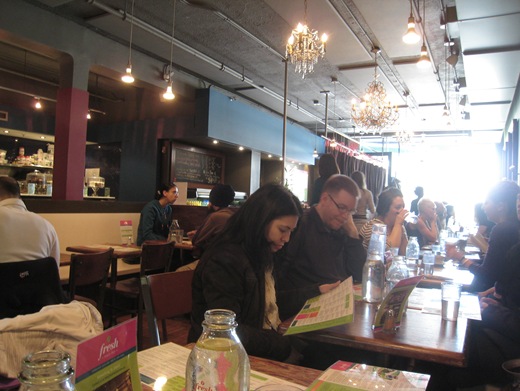 Such a quaint restaurant with fun bold colours.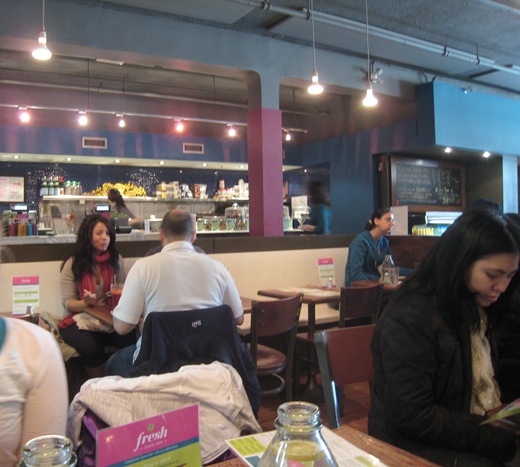 We were thirsty and ordered juices right away.
I had the All Green (cuke, kale, celery, parsley, ginger, lemon) and lemon water:
Cheers for Green things!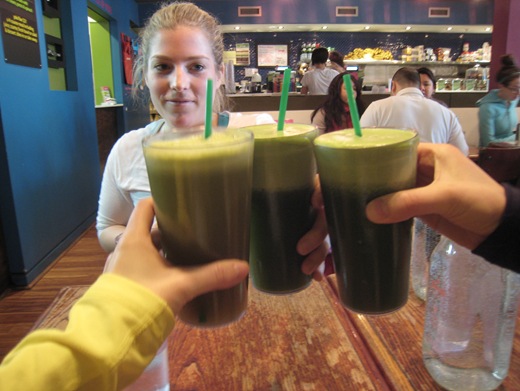 Jess and I with some rosy cheeks!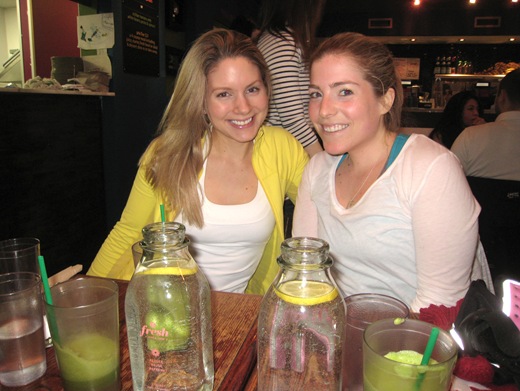 Thank you for all of your suggestions on what to get for lunch!!!
If you selected the Black Bean Burrito– you are the CHOSEN ONE. ;)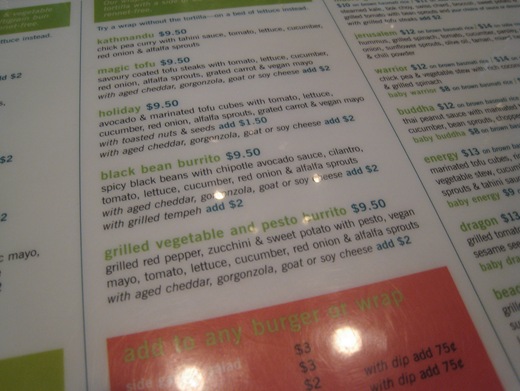 I always overlook Fresh's wraps and go for the bowls, but I am so glad I decided to get this Black Bean Burrito today. It was PERFECTION in a wrap.
BOOM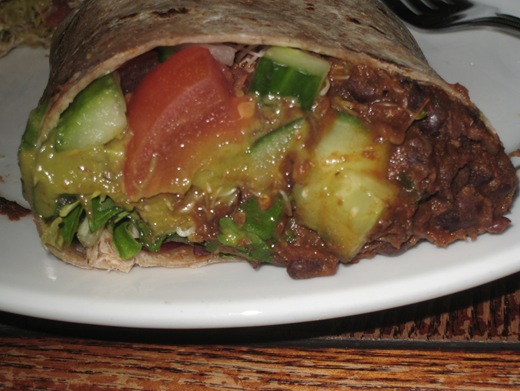 It was phenomenal. The chipotle avocado sauce was just superb with the spicy black beans. I never would have thought to pair those flavours, but it worked.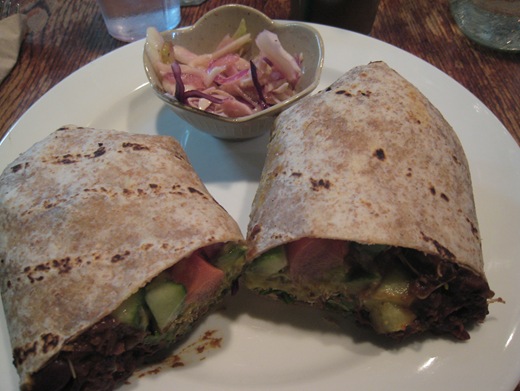 Jess got a wrap too- the vegetable one that Eric loved so much last May!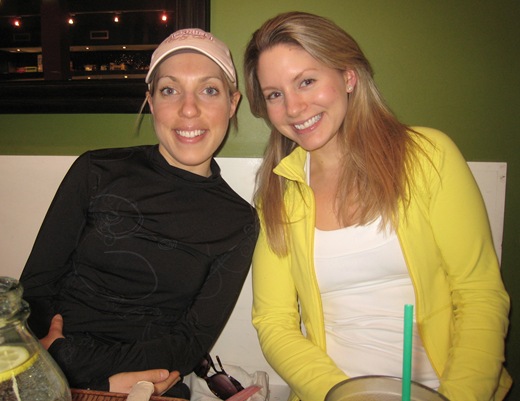 Krissy ordered off the breakfast menu and got this amazing granola parfait!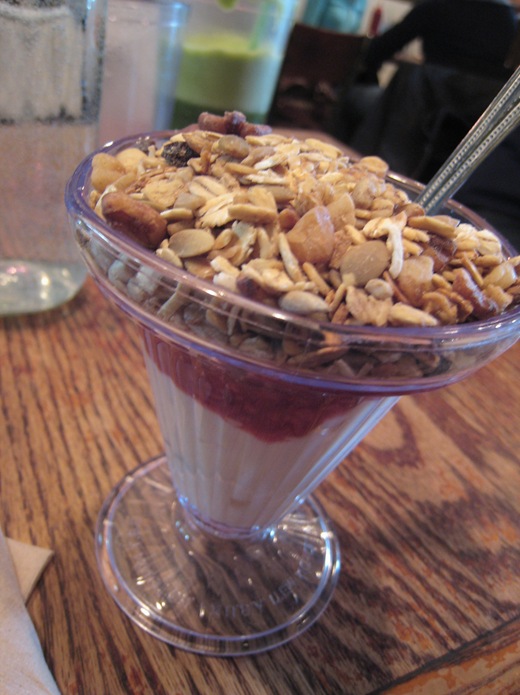 She said it was great.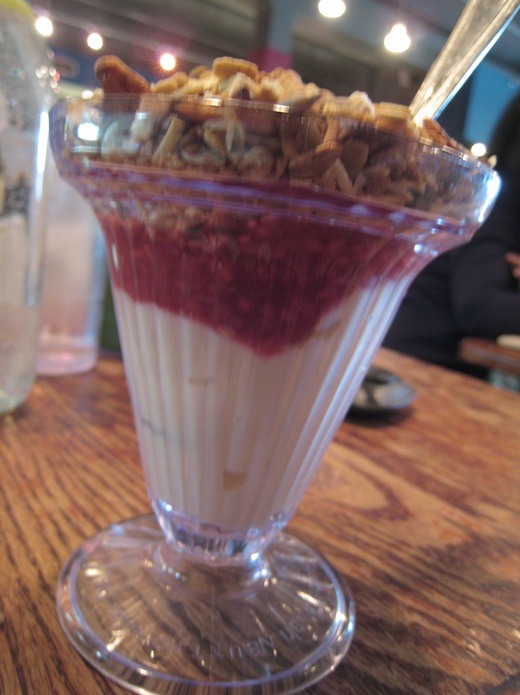 Then we ran another 1.5 miles back to our starting spot! Surprisingly our stomachs were fine and we didn't feel crampy after eating.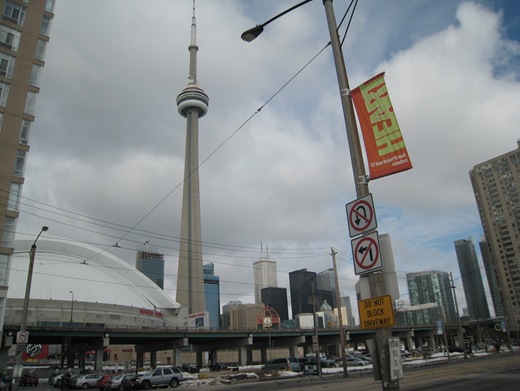 Some of the pictures I take for the blog are so odd. Eric always calls me The Little Tourist because I always take random pictures of things whenever we go out! We could be going to Wal-Mart and I will take a picture of the Wal-Mart sign!
I love Toronto…visiting is fun. As far as big cities go, it is quite clean and very safe!
We ran a total of 7.35 miles and it was done at a very easy, conversational pace. Just perfect for a longer run outside! I think it took us around 1 hour 15 mins. (including stops).
I don't think I need to tell you what I am going to watch now!!!!
I believe everyone in Canada (and their dog) will be glued to the screen for the big Gold medal game at 3:15pm EST.
Team Canada has their work cut out for them today. Team USA's goalie, Miller, is probably the best goalie in the games and if he brings his A-game tonight it is going to be tough. With that being said, Canada has a very strong team and being on home ice does give Canada that X-Factor! It will definitely be a great match-up that is for sure. :mrgreen:
I can't believe the closing ceremonies are tonight! My gosh, I am going to be SO sad when the games are over! The past two weeks sure did bring a lot of cheer to our dreary winter season!! I am so proud of Canada for setting a record for Gold medals too!
I have a very, very exciting March Madness Glo Bar announcement coming up hopefully tomorrow! It will be a first for Glo Bar variety packs…very excited.