Good'ay mates!
Great hockey game last night. It is so nice to have some of my favourite Canadian players all on the same team!
I received a great response to one of my answers in yesterday's FAQ post.
Someone asked me what size I am and I responded, 'Size Healthy'
Since I recovered from disordered eating, I have tried to stay away from numbers. I never liked the number on clothing. It is so inconsistent and it varies so much by the store. I could walk into a clothing store and leave upset because I wasn't the size I thought I should be. Some stores have vanity sizing and in some stores the clothing runs really small. You just can't win!
I think it is important to realize that sometimes the number really is just a number. The number on my clothing does not reflect how happy I am. When I was struggling the most with my eating disorder and when I was the smallest in body size, I was also the most unhappy I have ever been. A small number on one's clothing does not necessarily equal happiness.
The tag on my pants now reads healthy because I know that I am being good to my body and that is all that I need. I know that the size my body is at today, is the size that it should be. I eat when I am hungry and I stay active and challenge my fitness. My confidence has also gone way up since I started being nice to myself and not expect perfection.
I thought it would be a really fun idea to write this message on my pants!
I took a black permanent marker and went to town. It was actually really liberating and fun…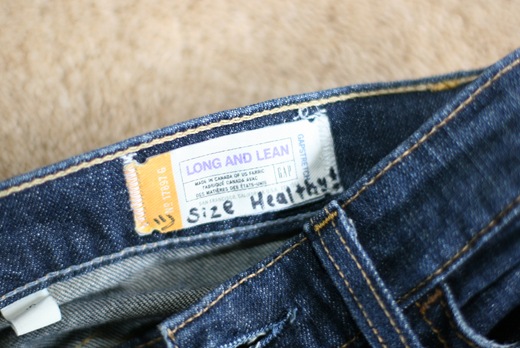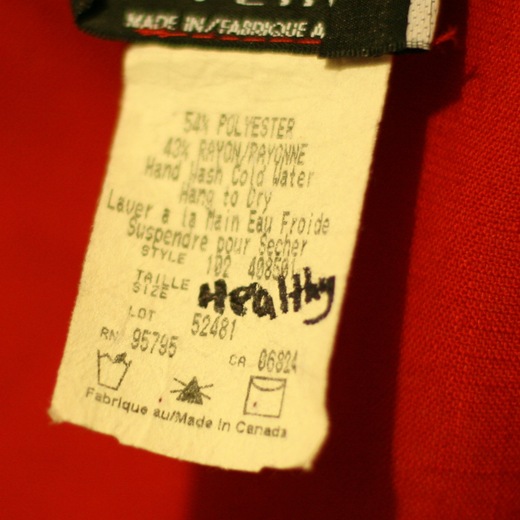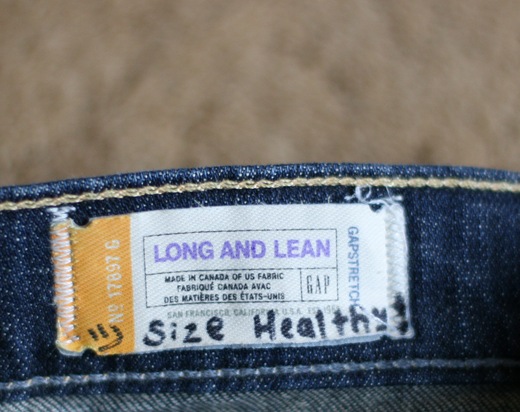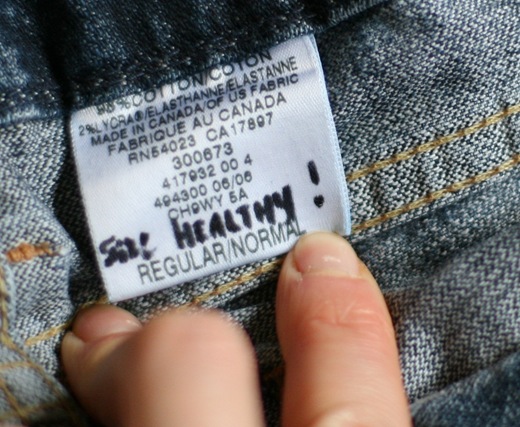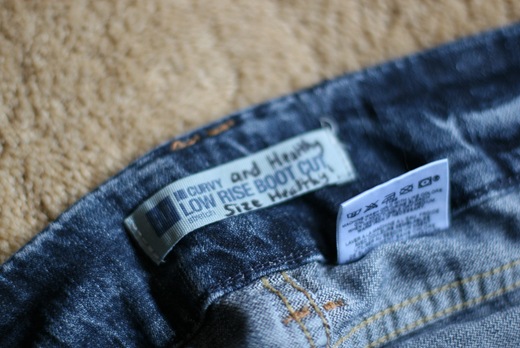 Size Healthy Contest:
I thought it would be fun to have a little contest today!
My challenge to you is to take a permanent marker, write 'size healthy' on your clothing tag(s)!
TO ENTER:
1) Email the picture to me: angela [at] ohsheglows.com. Make sure the subject says SIZE HEALTHY CONTEST.
OR
2) Post about it on your blog and email me the link to your post: angela [at] ohsheglows.com. Make sure the subject says SIZE HEALTHY CONTEST.
The prize:
THREE lucky people will receive a gift certificate worth $15 CAD for Glo Bars!!! Draw will be random.
Contest ends: Friday Feb 19th, 2010 at 8pm EST.
I'm going to have a big size healthy blow out post after the contest is over featuring your pictures!
~~~~
I'm curious about your thoughts on these questions:
Do you think there is too much pressure on women today to attain that size 0 or even 00?
What do you think about vanity sizing?
Have you ever been asked by someone what size you are?
The next time you are asked what size you are…you can say with a big grin on your face 'SIZE HEALTHY!' :)