It's been one of those 'I'd climb Mount Everest in stilettos to get my chocolate fix' kinda weeks…' :mrgreen: (In case yesterday's post wasn't clear…)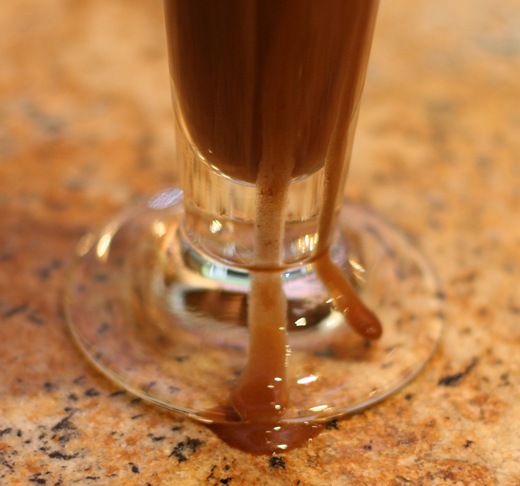 Only a woman would understand this desperate need for CHAAAA-COOOO-LATE.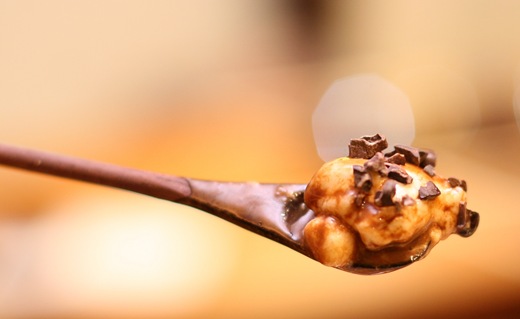 Tall, Dark, And Handsome… Hawt Cocoa
Unlike the male variety, this form of tall, dark, and handsome is guaranteed not to disappoint. I adapted the 'hot coco-cocoa' recipe from Eat Drink & Be Vegan. This is hands down the best cocoa I have ever had. Ever. In eternity.
Ingredients:
3/4 cup coconut milk (full strength, not light!)
3/4 cup unsweetened almond milk (or any milk)
1/4 cup Dutch-processed cocoa powder (I used regular cocoa)
Pinch of sea salt to bring out the sweetness
3 tablespoons of maple syrup (or agave but I like maple syrup)
marshmallows and cacao nibs/chocolate chips to garnish
Directions: Throw all ingredients into a pot and whisk like crazy. Bring to a boil and then simmer on low for several minutes while whisking to remove clumps. Try not to burn your tongue like I did while taste testing. :) Pour into a 1 or 2 mugs and top with marshmallows and chips. Enjoy with a spoon to make it last longer.
Serves two (or one female that would bulldoze anything in her path to get it)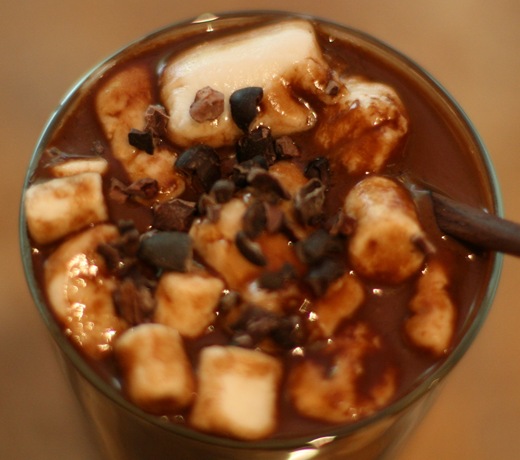 Best tasting hot cocoa in the world. I don't joke about this kind of thing. :mrgreen:
It was luxurious, decadent, and totally necessary.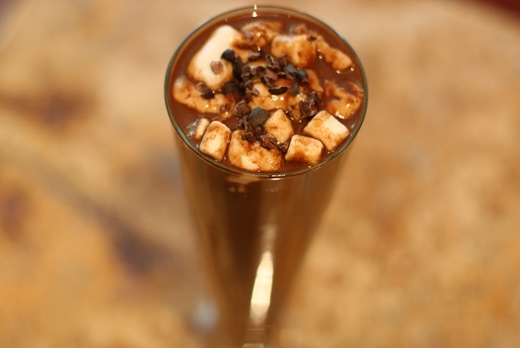 Eric suggested that we make this again on Valentine's Day. Just imagine snuggling with a blanket, sipping on some hot cocoa, and watching a movie. Amazing, no?? It would be equally fun for a girl's night too. Have a bunch of friends over and make a huge pot of this stuff!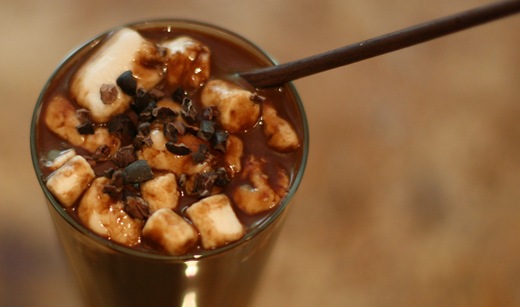 Are you a chocoholic?
Will you be making anything on Valentine's Day?
20% off Glo Bar coupons!!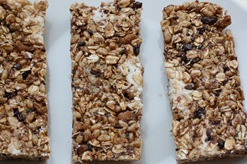 There are just 25 coupons available this morning!
Enter the coupon code VDAYGLOBAR in the checkout to receive 20% off your entire order.
Remember that quantity discounts still apply:
* Order 20 Glo Bars and receive 10% off
* Order 30 Glo Bars and receive 15% off
* Order 40 Glo Bars and receive 20% off
add 20% off and that is a savings up to 40% off your order! Click here to be taken to the shopping cart. Coupon code = VDAYGLOBAR
~~
Coming up on OSG a Hot Topic on Friends and Weight.

I have this theory that chocolate slows down the aging process…. It may not be true, but do I dare take the chance?
— Author Unknown