Please repeat with me:
I will NOT fall off the exercise wagon this holiday season!
The holidays are not a reason to blow off exercise until January 1st!
Tape these mantras to your wall if you have to- whatever works!
Staying consistent with exercise during the holidays is my number one tip for Staying Healthy During The Holiday Season! Exercise keeps me feeling energized, balanced, healthy, and glow-y.
Yes, glow-y!
Eric and I will be spending this Christmas with my dad in New Brunswick! Sadly, our dear Sketchie won't be coming, but at least the in laws will be here to cat sit for us. ;)
Today, I wanted to explore what my best tips are for ensuring that my workouts don't fall by the wayside during this busy time of the year. I will be blogging while we are away showing you how I am doing! Hopefully it will be more of 'I rocked that workout' rather than 'I'm stuffing my face with vegan cookies' lol.
Tip #1: Always pack workout clothes and sneakers
This tip is obvious, but worth stating. If you don't have your workout clothes and sneakers you have a high chance of not working out while traveling. Who really wants to wear Aunt Betty's old sneakers anyways? ;) Bring everything you need so there are no excuses: sneakers, socks, workout bra, tee, shorts/pants, music, hat, gloves, etc! You catch my drift.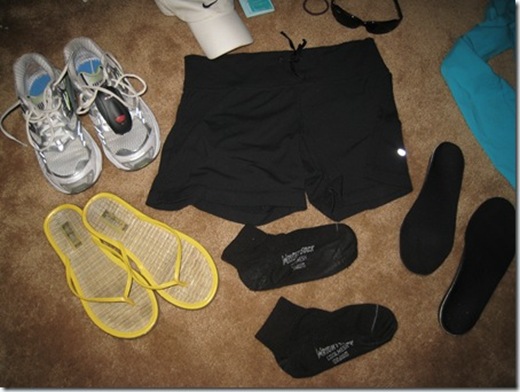 Tip #2: Get a pass at a local gym
This is something I have done many times in the past. I did a quick Google search and I found that there is a new gym just 10 minutes from my dad's place- SCORE!!! I also found that they have a free week pass on their website- DOUBLE SCORE! This will be a great way to ensure that I can fit in some exercise even if there is a huge snow storm and I can't workout outdoors. Being a born and raised Maritimer, I know how brutal the weather can be there. Often the snow banks are taller than my dad! Any Maritimers out there?
I printed out my free week and already placed it in my suitcase that I will be taking with me (nerd alert!)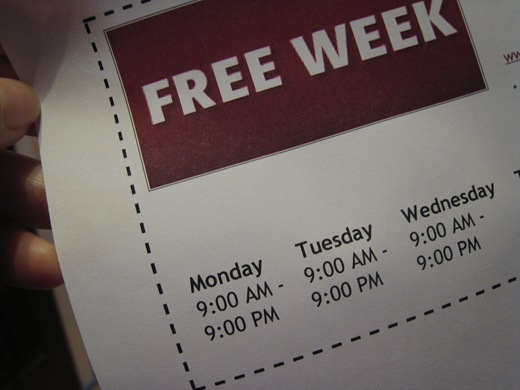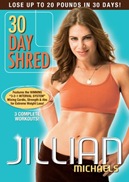 Tip #3: Bring a workout DVD
I will be bringing 30-Day Shred with me 'just in case'. Who knows, I might get the whole family doing 30-Day shred together! ;) I'm not sure if my dad has hand weights, but I can always use soup cans in a pinch.
Tip #4: Plan Active outings with the family
My dad emailed me asking me if there was anything I wanted to do during our visit. These are some activities I came up with:
Outdoor ice skating
Hiking/sightseeing
Looking at Christmas lights
Volunteering at a soup kitchen
I LOVE outdoor ice skating. I have very fond memories of skating on this outdoor rink in Moncton, New Brunswick. My dad used to take me all the time in the winter! I used to be a figure skater, you know. ;)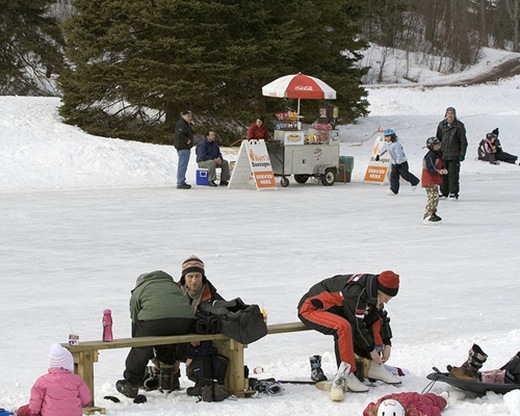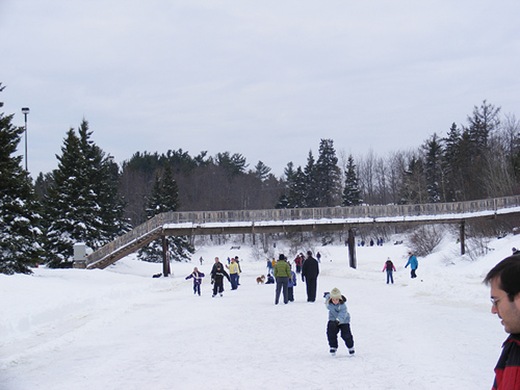 This is what it looks like in the summer:

Hopefully we can rent some skates!
Tip #5: Make a POA (Plan Of Attack)!
I printed off a calendar and made an exercise POA. I will be doing a 6am workout at home on X-mas Eve (likely a 45 min treadmill hill workout + Whittle My Middle). We depart early afternoon for New Brunswick on X-mas Eve. On Christmas day, I thought ice skating with the family might be fun or an outdoor walk. On Saturday and Sunday I will try to make it to the local gym early in the morning and on Monday I might do 30-Day shred before we take off.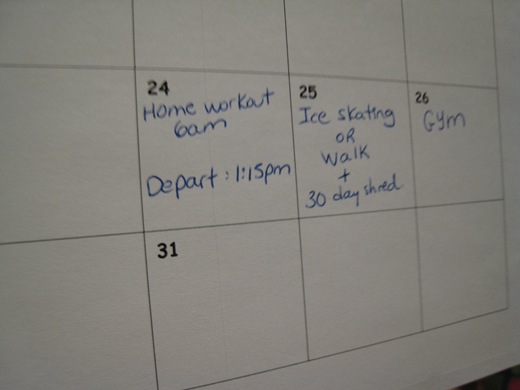 By making a POA, I am planning to succeed, not fail. :D
Tip #6: Pack Resistance Bands
My dad uses resistance bands religiously so I am going to ask him to give me a tutorial with them as I have never used them. He just raves about them. Maybe I will have to pick up some at some point. My dad always says how great they are for traveling because they are virtually weight-less and super easy to pack!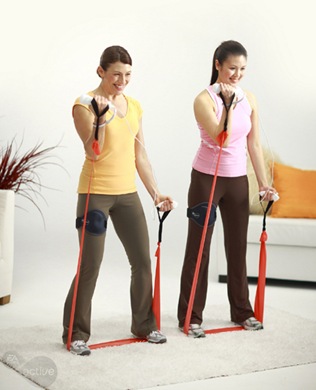 Tip #7: Involve the family
I will be dragging asking my family to workout with me. I find that often people are more than willing to join in if it is a group endeavor. They don't want to be the odd man out and will usually come along. If they struggle I will bribe them with Glo Bars. ;)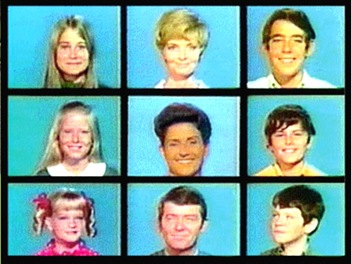 Tip #8: Have a back-up plan!
If all else fails have a back-up plan. Maybe there is no DVD player to play your workout DVD. Or maybe you are snowed in and can't get to the ice rink or out for a walk. What's a healthy gal to do? I always have a back-up plan up my sleeve. I will be armed with Whittle My Middle and I won't be afraid to use it! ;) I am going to try to do Whittle My Middle twice while away. My dad doesn't have a stability ball, so I will just sub those exercises with other ones like reverse crunches (lifting legs up to a 90 degree angle).
~~~~
So there you have it! With a little planning, an active holiday is possible! It takes a bit of work, but I like knowing that I have an exercise P.O.A. Of course it isn't fail proof, I actually have to DO the workouts, but I figure you guys will hold me accountable, right? ;)
I may miss a workout here and there while away and that is not a big deal or something that I will stress about. I also think it is very important to be flexible, especially when traveling. I just try to do my best and not stress about it! It will be interesting to see how my plan actually pans out.
What about you- do you ever make a POA for workouts while traveling? Do you stress about it much or just wing it?
~~~~
Thursday OSGMOM is coming to visit!!!!!!!!!! I'm so excited. I haven't seen her since June!!! It also marks the last day of Whittle My Middle. Time goes by SO fast, I can't believe it. I'm excited for my Before and After pics + measurements. I have been whittling all month. :)