Get Your Body Back 2009 Challenge: Final Recap
Missed these?
Determined. Inspired. Motivated. Changed. Renewed.
Get My Body Back Update From OSG Sis!
Hello fellow OSG fans! For those of you who have been a fan of Angela's amazing website for some time, you may remember the segments I did on getting my body back after 2 babies! It has been several months since my last update so here I am with my latest news!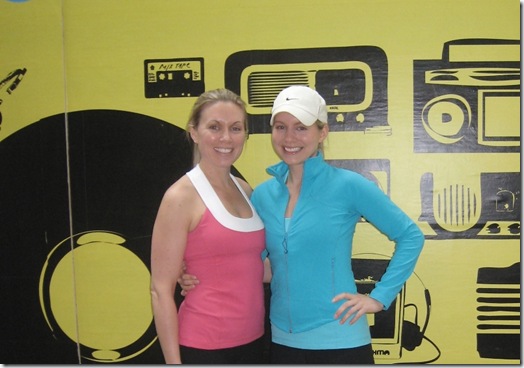 [This was us at the gym in the summer of 2009]
When I first started back at the gym in January, I held very high expectations for what I was going to achieve and when I would achieve it. I was determined to get to the gym 6 days a week and to complete intense workouts at every session. I was successful with this for only a short period of time because this is not realistic for me, my friends! On top of being a full-time mom and caregiver for my two boys, I also work about 25 hours a week (at night when my hubby is home). So, my time at the gym is limited. I have found two mornings a week, (when my oldest son is in pre-school and my baby is in a play group) when I hit the gym to sweat it out! My time is limited to about 1.5 hours so I have learned to make the most of this time! I am still loving every minute of my STRONG class! They also have a newer version out, called Urban Strong that incorporates cardio in between weight tracks. This is, by far, the best one hour workout I have ever had! The sweat drips off of me and I leave feeling renewed, refreshed and accomplished!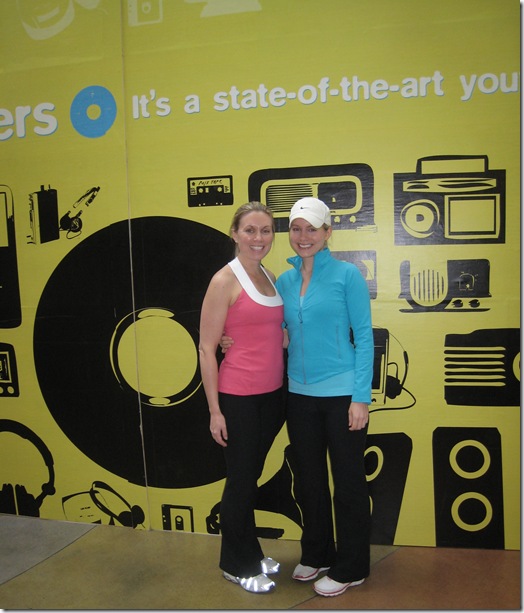 There have been set backs on my road to health though. In early September, I fractured my foot quite badly. My sweet little boy jumped on my foot in excitement and I knew right then and there that something was very, very wrong. It was about 7 weeks before I felt confident that I could give my workouts 100% again. For those of you who have had an injury, you know how frustrating it can be to watch all your hard work go down the drain. Time heals all wounds though and I am happy to report that I am back to my old self and enjoying my old routine at the gym again!
On another happy note, I was fortunate enough to purchase an elliptical trainer for my home back in July. I decided on the Octane Q37ce. What a beautiful machine! It is so amazing to have the convenience of a good cardio workout in the comfort of my home! This also helps me to fit in a workout 2-3 other times during the week as getting to the gym is harder for me right now. This way, I can workout when the boys are sleeping! For the other mommies out there who are busy and finding it hard to fit in a workout, I strongly encourage you to look into the benefit of having a piece of equipment in your home. This is especially true for those of you who live in colder climates like myself and outdoor cardio may be very difficult for several months out of the year. Although my elliptical was expensive, I see it as an investment piece. Over the years, gym memberships certainly do add up!
Next on my fitness agenda is to re-learn how to ice skate. I use to skate as a child, but over the years and many moves later, I lost my ability to do so! I see skating as a fun way to be with my kids and to get some exercise at the same time! I am also very eager to try Hot Yoga! There is a studio in my area that offers classes with very flexible time slots. One thing at a time though. I try not to expect too much at one time.
Thanks to my beautiful sister, my world has been opened to so many nutritious alternatives that I may never have tried! I start every morning off now with a Green Monster. My 21 month old son also loves them! I also have drastically reduced the amount of meat we eat and I now replace a few meals a week with lentils, veggie stir-fry's or meatless dishes. I may never be able to give meat up completely, but I am happy with and grateful for the healthy adjustments I have made and I am much more open minded to try new things now! Thanks Ange – I owe it all to you!!!
I am enjoying my journey and learning that we are all made differently. Some of us will be a size 2 when we leave the hospital and some of us may never get there again, but it is okay either way. I often remind myself of a wonderful piece of inspiration I was once told:
For every time you look at someone else with envy at how beautiful they may be or how perfect their life may seem, just remember there is someone else right behind you, thinking the exact same thing about you!
Cheers to all of you! Keep up the great work and for all of you mommies out there, remember to be proud of your body and grateful for the little miracles it helped you create!
Kristi
~~~~
Thanks sis! You are very inspiring have come a long way! I hope that your posts were helpful for others out there who are looking to get on their own journey too. :)
Any moms out there? How do YOU stay balanced? Or, do you know a mom who stays fit while juggling a busy lifestyle? What are her strategies?
I love Kristi's discovery that fitness did not have to mean 6 days a week at the gym. I think it is best to do what you can fit in your own lifestyle and you will be more likely to stick with it!