Behold the Persimmon fruit.
This one in particular is a Fuyu variety.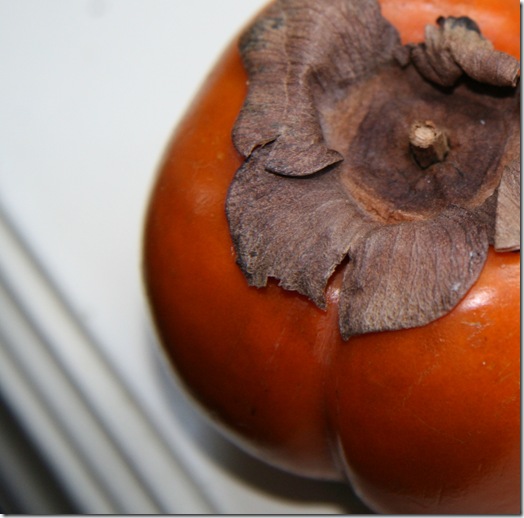 What is a Persimmon fruit, anyways?
A persimmon, known to the ancient Greeks as "the fruit of the gods"
Hundreds of varieties grow around the world

The Fuyu is fat and round, like a ripe tomato, with a waxy orange skin and heart-shaped leaves. When firm, its texture is smooth and crisp with a mild flavour. When left to ripen until it yields slightly, like a pear or peach, its honeyed flavour is sweeter and more pronounced.

Vary in size from 1.5-9 cm in diameter
They may be spherical, acorn-, or pumpkin-shaped
High in glucose
Nutritional highlights: (per fruit): 70 kcals, 3.6 grams fibre, 19 grams carbs, 13% of Vitamin C, and 167% of Vitamin B2 (Riboflavin)
Because they are high in glucose, this fruit would make an excellent pre-workout snack
How I prepared my Persimmon (Fuyu):
Slice in half.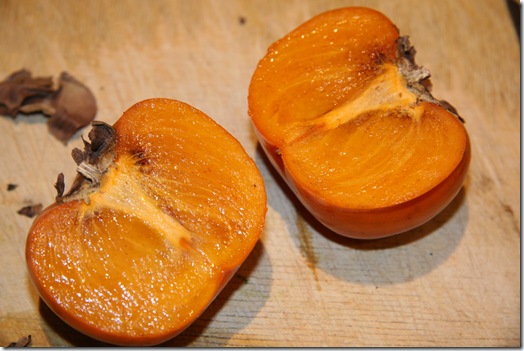 Remove Core.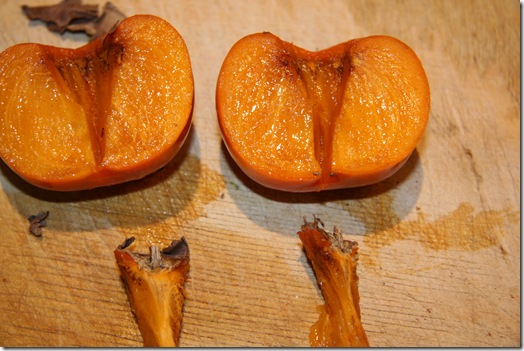 Scoop out flesh with a spoon.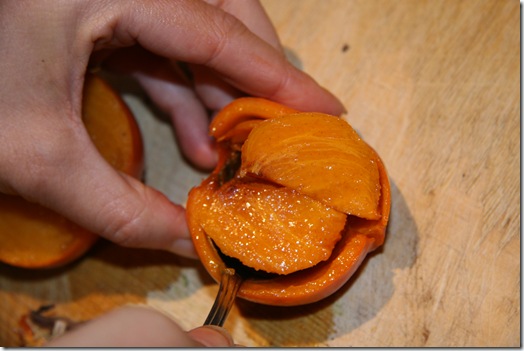 Cut up and take the leap!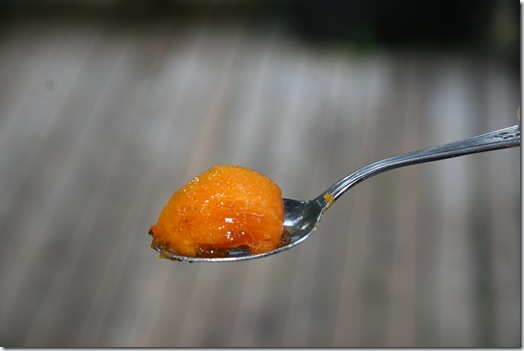 My Permission ripened on my counter for at least 1 week so it was quite soft. In this picture you can also see that there was almost a syrup covering the fruit (high in glucose, don't forget!).
My taste review:
Because of the roots or veins in this fruit, it has a very strange texture. The flesh was soft, but once I bite through all of the 'roots' it was really crunchy to bite through them.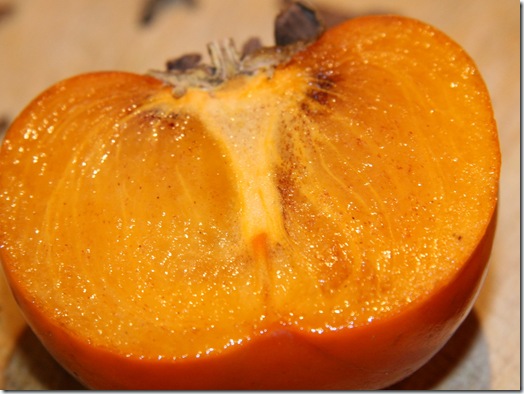 The taste was quite sweet and pleasant
Texture = weird, soft yet stringy
I had this before my long run on the weekend and I did seem to have a little pep to my step, so perhaps the kick of carbs did the trick. ;)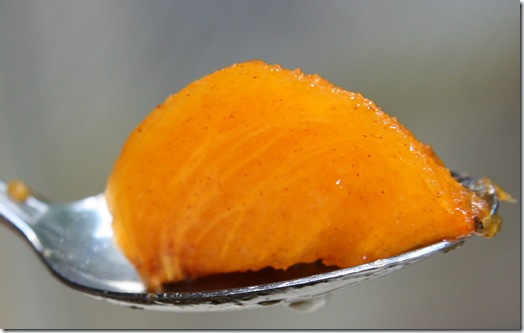 My next Exotic Fruit Experimentation: The Prickly Pear! Yikes!
I best get back to my to-do list. I'm trucking along. No sign of my blender today. I'm seriously in GMM withdrawal! I did receive my HUGE bag of gluten free oats though.  :)
Have a lovely day!