Missed The rehearsal, Part 1, Part 2?
At 2:58 pm, we made it to the ceremony location!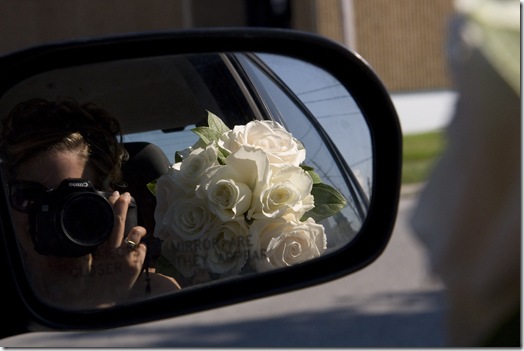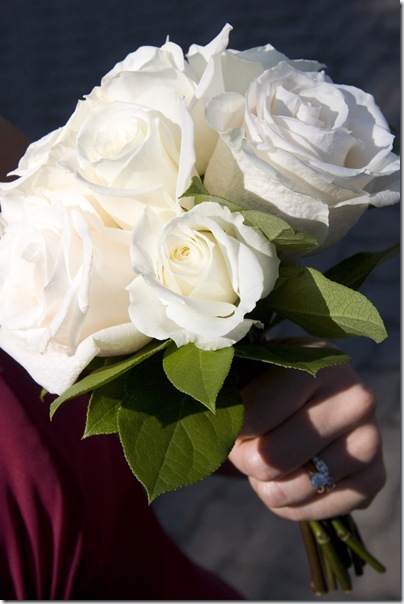 Just look at their getaway Cadillac!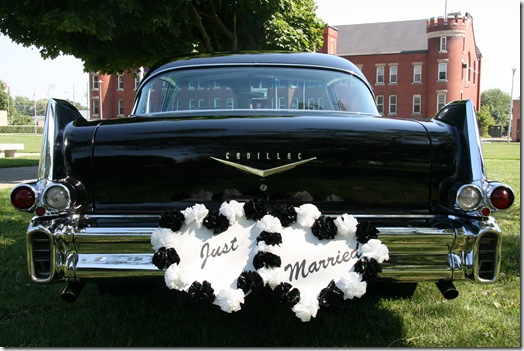 We were riled up!!! :D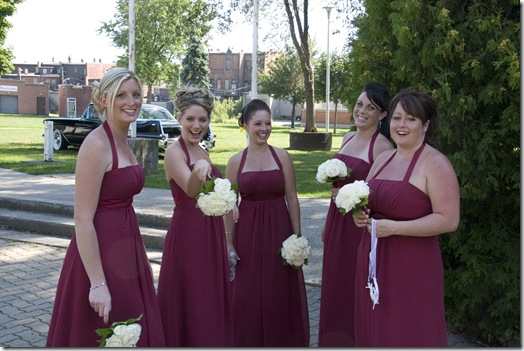 Thank you to Eric for shooting all of the ceremony pictures with our SLR (note how I now say 'our' and not 'his'- haha!).
The beautiful ceremony spot:
Me walking down the aisle…dun, dun, dun, dun, dun, dun, dun, DUN…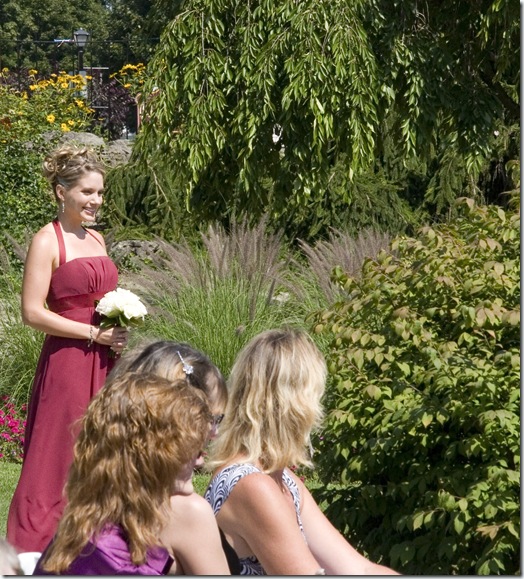 I was looking for the line to stand on!!! lol.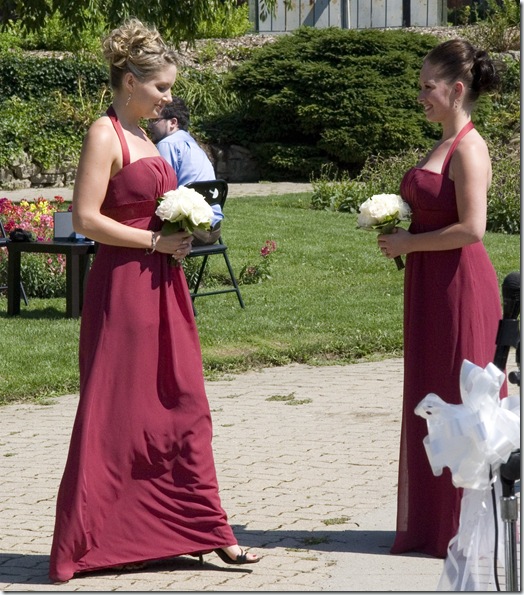 I spy a beautiful Bride and her daddy!
Leah looked STUNNING!!!!!!!!!!!!!!!!!!!!!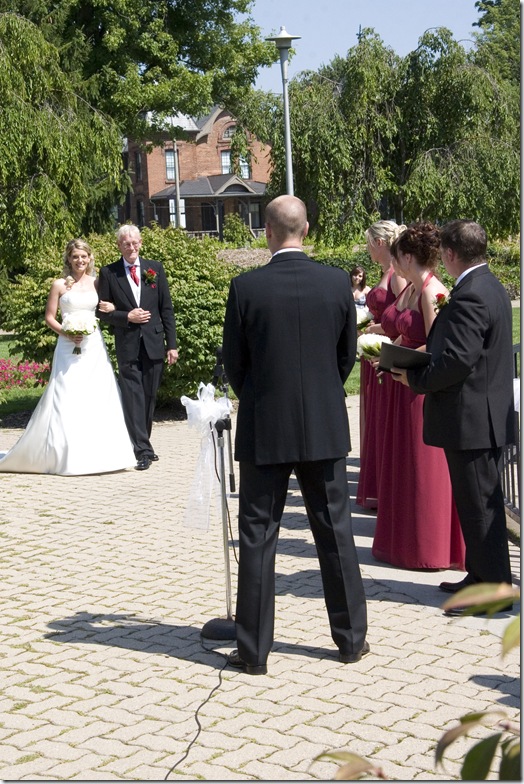 I admit I was CRYING when Leah walked down the aisle! She told me last night seeing the BM's made her cry! haha.
I love this picture!
I cried during the ceremony too…lol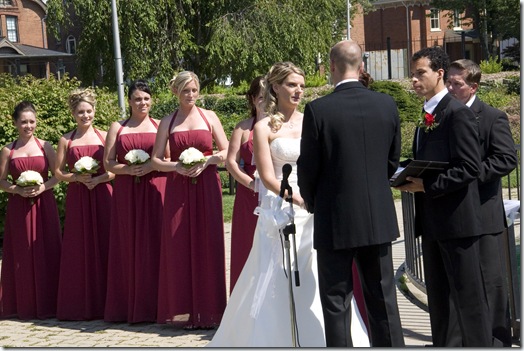 I love these shots by the fountain Eric got: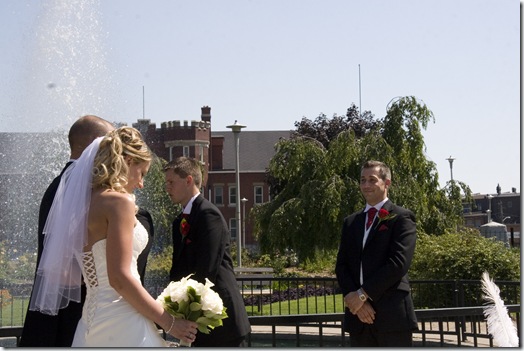 Beautiful!!!!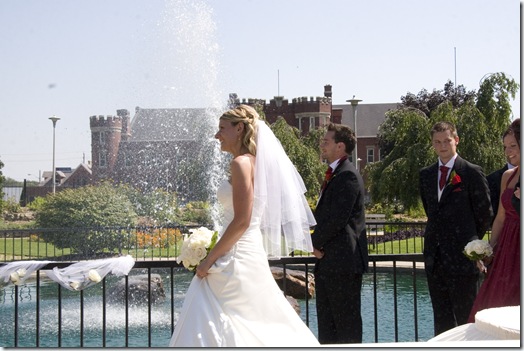 Husband and Wife!!!!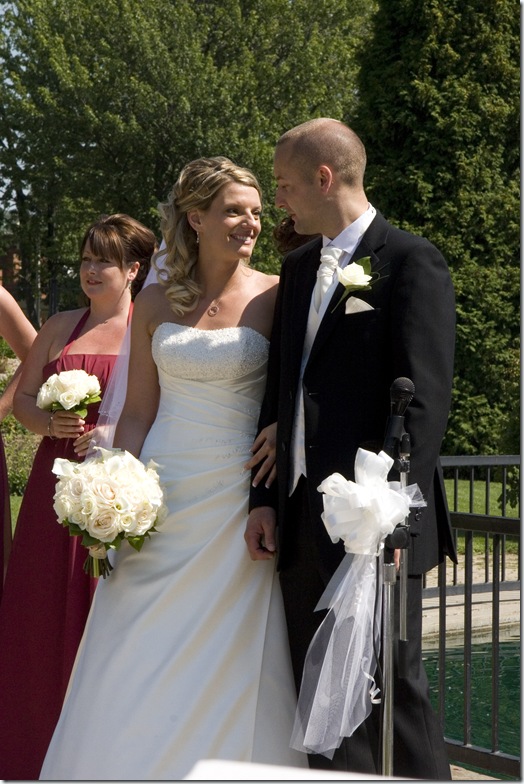 I love these candid shots Eric took of us silly bridesmaids.
Carley and I were saying, 'I'm SO hungry!!!!!!' lol
He's such a good photographer, no?? ;)
After the ceremony, we headed to a cemetary to get some cool shots.
Hubby and I :D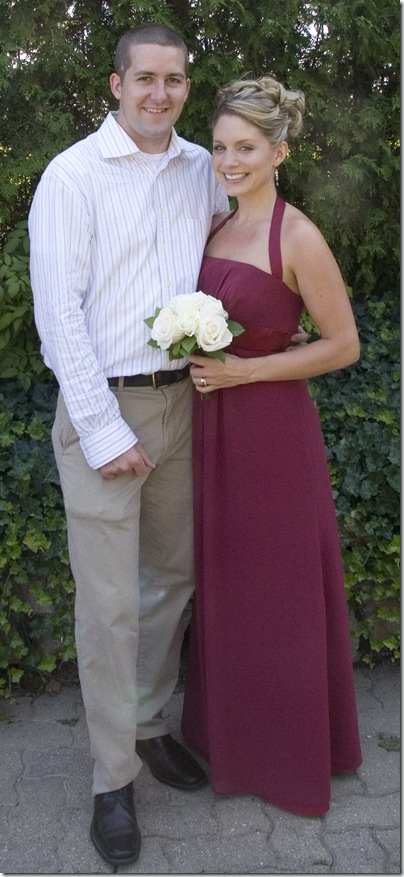 Love this shot!!!
Click to enlarge…
See you for Part 4- The reception! You don't want to miss these pictures (haha).
I am getting back to watching the Healthy Living Summit Live Streaming (loving this, anyone else???). Today I watched the sessions on Natural skin care (!!!! more on this later!), Operation Beautiful, Zesty & Blogging 101, and the fitness talk. I was SO happy to be able to watch this live…it is so awesome!