I warned you that I was on a 'boat' kick, didn't I? ;)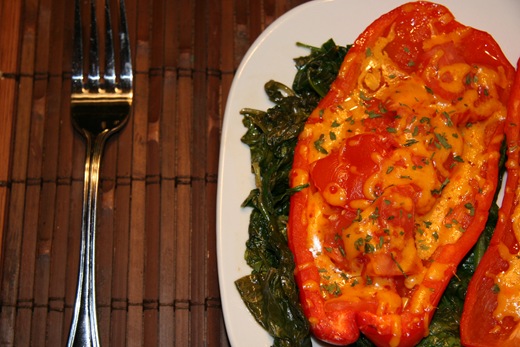 As I showed you on the weekend, we bought 2 huge bags of peppers for $5 from Loblaws. So we had tons to use up. I have been eating them like crazy!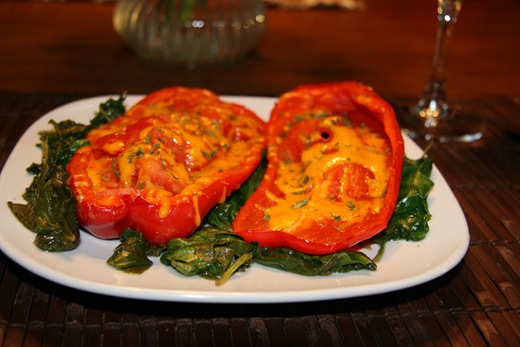 Vegan Avocado & Cheese Pepper Boats
by Ohsheglows.com
 Ingredients:

4-5 cups spinach, lightly sautéed
1 large pepper
Vegan cheese (or regular)
Parsley flakes
1 tomato, chopped
Avocado

Directions: Preheat oven to 400F. Line a baking sheet with tin foil or parchment. Slice pepper into 2-3 large pieces. Fill with tomato. Cook for about 20 minutes, watching it carefully and checking often. While cooking lightly sauté the spinach. Sprinkle with cheese and parsley and cook for another 2-5 minutes. Remove from oven and decorate the boats with any toppings of your choice. I used avocado and my homemade ketchup. Lay the spinach on the plate and then top with the boats. Serves 1.
Print Recipe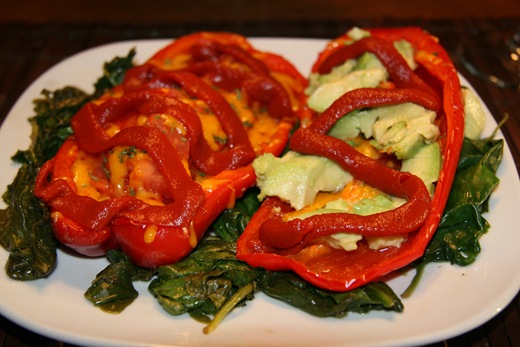 This was so fun to eat! And so delicious.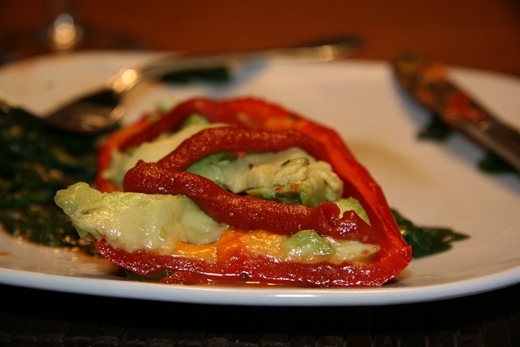 I also had it with some flax bread (gotta have my bread!!).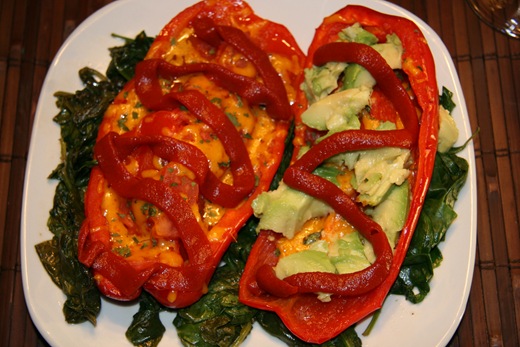 What other veggies can be turned into boats?
Hmmm.
~~~~~
This is how I spent my morning …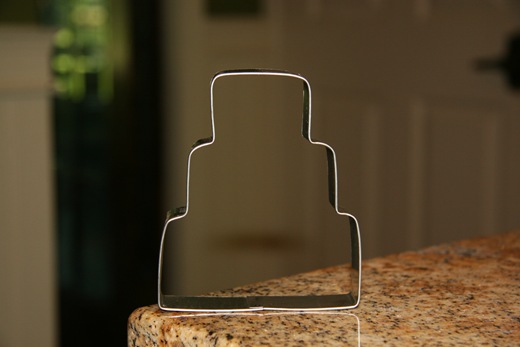 Making wedding cake sweet wheat sugar cookies!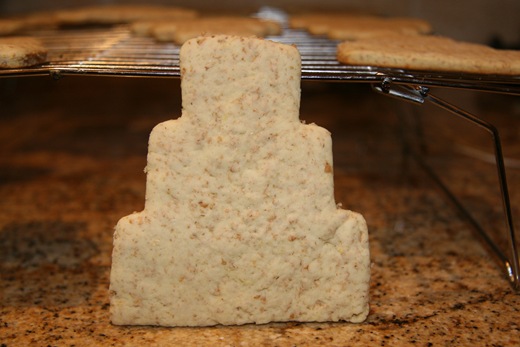 Some of you messaged me on twitter yesterday saying you wanted to see more footage of the baking process. So here you go :)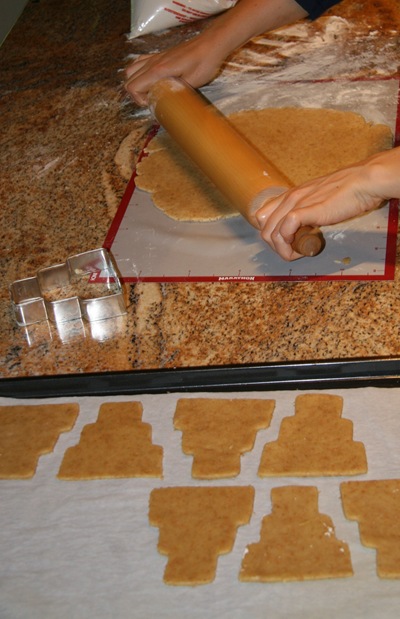 Thank to Eric for shooting these on his way out the door this morning! ;)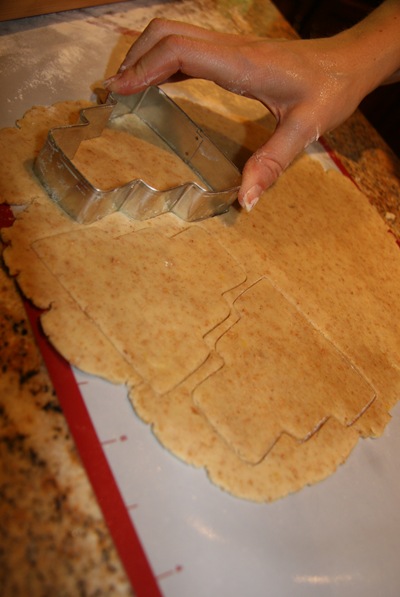 I made about 50 or so.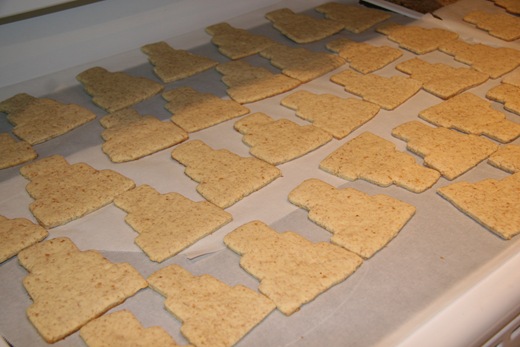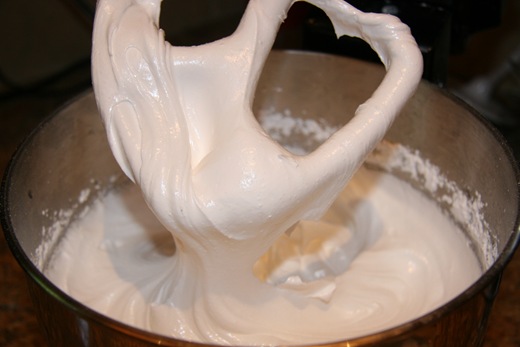 After these harden up, I will decorate them.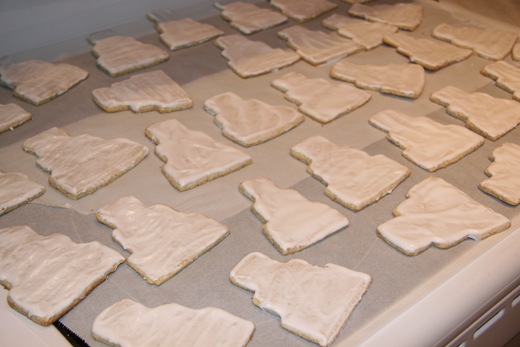 Next week I am also making Leah's wedding favours for her wedding next Friday. I am going to be one busy girl!
~~~~~
Eric successfully installed Zen Cart for my bakery shopping cart. Now I need to customize it, which I think will take me at minimum 2 weeks. I have to customize the layout, colours, add all my products, prices, shipping sizes, weights, shipping tool, etc etc! I'm a bit overwhelmed at the moment. I will also have to install a secure payment application such as Authorize.net. However, we are 'shopping' around since Authorize.net is $20 per month. :( Luckily, Zen Cart is free ware so that saves us some moula!
Enjoy your Friday my lil' health nuts!