It's been a LONG time since I did a FAQ Installment, eh? I bet you thought I forgot about them! They were put on the back burner for a while that is for sure.
Without further ado…
256. Anamaria asks,  "Hey Angela, I have a few questions! I really admired how organized you are. You have so much to do but you keep so organized that you manage to accomplish a lot in one day.
I work part-time and I am trying to study the rest of the time. I have a very important test to take coming up. However, I go to work, I work out, I go grocery shopping, I cook, clean, take care of my husband…etc and next thing I know…I am exhausted, it is the end of the day and I have accomplish NO STUDYING AT ALL :(
Do you have any suggestions on how to get my time organized in a way that I can get pretty much everything done?
I would really appreciate it!"
Wow you are a busy bee! I think everyone is different in how they organize their lives and what they find useful. I tried using Todoist for a while. It was helpful in some regards, but I also found that I would 'lose' to-do tasks in the sea of lists I had. At one point, I had over 100 tasks in it and I found it very hard to navigate. It was also a problem when the window would close and then I forgot about important tasks.
For me, the only things that have been foolproof are my paper calendars or my marker boards. During both my undergraduate and graduate programs, I had a marker calendar board and used it religiously. It was huge and on my wall near my desk. Every single important thing in my life went onto that calendar. School due dates, exams, presentations, birthdays, family events, appointments, etc. I like the 2- month calendars because I like knowing not only what I have going on this month, but next month too. Right now I am using a paper calendar that I printed free from the internet. I have August and September. Once I start booking dates for October I will print that off and attach it. For me this works! Goodluck!
257. Marnie asks,  "Hey Ange! I have a fashion topic for ya…I'm doing my Masters in School Psychology (University of Alberta) in the fall and have a feeling my lulu clothes aren't gonna cut it to look professional in grad school.  What type of clothes did you wear when you did your degree?  Was it any different than what you wore to your undergrad classes?"
First off, congrats on getting into graduate school! =) Great question about not knowing what clothes to wear. I found myself in the same pickle before my grad program started. I thought that grad school was going to be much 'dressier' than it actually was! As you may know, I took social psychology for my Master's degree. I found that grad students dressed about the same as undergrads, but perhaps a bit more 'mature' looking. It wasn't that noticeable though. What I tended to wear: dark wash jeans, black shoes (heels or dress shoes), and a nice top with a blazer. I tended to be dressed up a bit more than many of my classmates, just because I love fashion and I love to dress up. I also wore some skirts now and then with dark tights and boots in the winter. For my 8:30am advanced stats classes, I tended to wear my lulu black pants and my lulu zip-up shape jackets because they are quick to put on and require no thought! Because I had to get up around 6am to workout, shower, eat and then commute to class, Lulus were always appropriate for early morning classes. That is unless I had a presentation!
I wore lots of dress shirts, but nothing really stuffy looking. I always accessorize with jewelry to instantly dress up clothing. I also had nice go-to black slacks that I wore when I didn't want to wear jeans. For example, on Mondays our department had 'Brown Bags' where fellow grad students and professors would do presentations on their research. I tended to dress up for these more since I wanted to make a good impression on my professors and advisors.
Everyday wear: Nice shirt, dark jeans, and heels or black shoes: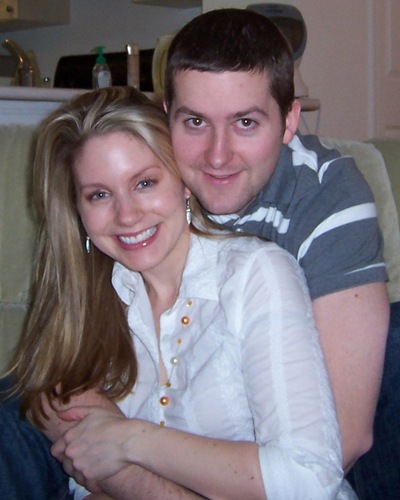 Presentation outfit:               8:30am class (lulus):
Don't stress about it, it really isn't that different from what typical college students wear!
258. Anon asks, "Hi Angela,
I'm a new reader of ohsheglows.com, and I absolutely love it. I think you send such a positive, balanced message about nutrition, exercise, and health. I really respect and appreciate your approach and would love to one day have the "glow" that you do!
I'm not really sure why I'm emailing you, but I was reading your FAQ page on binge eating and you said it would be okay to send you a message if anyone ever just felt the need to connect to someone. I'm a 19-year-old college student who's back home for the summer now, and I'm really, really struggling. Without going into too much detail, I've struggled with disordered eating for six-plus years now.
What I'm really struggling with is the binge/restrict cycle. It's been horrible ever since I got home, and I just feel so, so alone. These last couple days, I've eaten an insane amount of food, and I know I've gained a significant amount of weight since summer began. This cycle is causing me to isolate myself – I'm not really going out with friends or even answering their phone calls because I feel so badly about myself and my appearance and I don't want to face situations with food. I know that my bingeing is partly because my body is begging for more fuel when I restrict, but I also think there are emotional reasons – my relationships aren't fulfulling (partly my fault – I don't let myself open up or get close to people), I don't really know who I am, etc. I'm so dissatisfied with my body, my weight, and my life, and yet I can't seem to pull myself out of this cycle and do something about it.
I can't seem to find a balance, and I honestly don't know what to do. I want to tell my mom what's going on and maybe even start therapy with an eating disorder specialist again, but I'm scared and ashamed. I feel trapped, and I can't seem to pull myself out of this.
I'm so sorry that this is so long and personal. It's okay if you don't have time to answer – honestly, just writing this out made me feel a little better. If you have a chance to email me back, I would love to hear any advice that you have; I know that you struggled with bingeing, too. Thank you again for all you do – your website has really helped me start thinking about what I want in all aspects of my life. You truly have made a difference!"
Thanks for being so honest and open in your email. I relate to many things that you said in your story. I think you gave yourself your answer when you said, "I feel trapped and I can't pull myself out of this." To me it sounds like you would benefit from professional help. I think many of us believe that no matter what is thrown our way, we can handle it ourselves, but often times outside help really is needed even if we don't want to realize it.
Coming from my psychology background, I feel that counseling is something that could really help you. Eating disorder therapists in particular are trained to help with many of the things you are struggling with. I saw a counselor off and on while in university because, like you, I couldn't handle everything on my own.
It sounds like you really could use an extra, professional opinion and guidance with your struggles. Going to see a counselor is nothing to be ashamed about. I had the pleasure of meeting many clinical psychologists while in grad school and one thing I often found is that they were some of the nicest and kind people I have ever met. The counselors I have been to were as well. They impacted my life in a very positive manner. That isn't to say that you will love everyone you come across. I strongly suggest trying some out until you find the right 'match'.
I hope whatever you decide you will find a balance in your life and be on the road to health. Best of luck and remember 'this too shall pass'.
259. Kay asks, "Is there a better way to steam spinach before using in the GM? I usually just put in a pan with a tiny bit of water for about 5 minutes over medium heat. I wanted to make sure I was not losing the good nutrients by doing this. What do you do?"
You can lightly steam it or boil it. In a pinch, I even microwave mine in some water for a minute or so. I try to cook it for as little time as I can to reduce nutrient loss. Basically as soon as it first starts to wilt, I stop cooking it. This can take anywhere from 1-3 minutes. Happy green-ing! ;)
260. Misty asks, "Hi Angela! I LOVE your site…..thanks for all of the enthusiasm and motivation! I was wondering if you have ever heard of the whole food supplement called Juice Plus? My husband and I have been taking it for about 7 years now and we love it!"
No, I haven't heard of it! Care to share some info on it? =)
261. Ari asks, "I have a question about the canned salmon you use. Do you make sure to buy canned wild salmon? I don't know if they even make that lol, but lately I've tried to stop eating farmed fish because of what they feed the fish and what that diet does to the omega 3/omega 6 fats in the fish so I was wondering if that's a concern to you or if you just buy regular canned salmon."
I don't eat much fish anymore, maybe once every two months or so. I am especially trying to avoid buying salmon after hearing about the danger to the species in our waters. When I do have fish, it is usually because I am at a restaurant and there is no better option for me. On the rare occasion when I do have salmon at home, it is usually canned flaked salmon. I used to buy organic but it is way too costly ($5 per can) so I don't buy it anymore (it tastes SO much better though).
262. Kim asks, "I'm a recent calorie counting convert here too. It's been hard, BUT I'm actually starting to learn to listen to my body, which is nice. Another habit I'm trying to break is timed eating. I tend to want to eat at noon and 6 for lunch and dinner, even if I'm not actually hungry, it's just that I've trained myself to say I'm "supposed" to eat a full lunch or dinner at those times. Any advice/tips on how to work on that part of the disorderly eating? I think that if I can get that fixed, I'd be really on my way to achieving my goals!"
I've never really struggled with this problem before so I am not sure how much help I can be. What works for me is giving myself time ranges for meals. So breakfast is between 8-10am depending on how hungry I am when I get up. Lunch is between 12-2pm, dinner 6-8pm. This way things are quite flexible and I eat when I get hungry enough.
With that said, I never had this problem when I worked out of my house and had a set time schedule (when I went to work, breakfast was always at 7am, lunch at 1pm, dinner around 7pm). For some reason, I found that I was always hungry when at work so I never had the problem that I wasn't hungry but felt like I had to eat.
263. Fitzalan asks, "I have to say…your calorie counting story is so similar to mine. And I thought I was alone in the fact that I basically got addicted to calorie counting. And I would force myself to eat when I wasn't hungry because I had to have my 300 calories I had allocated for lunch…I just completely killed any intuitive eating.
How long would you say did it take for your to really kick your disorderly eating habits? How long was it until you can say you trust your body?"
It took me a good two years to finally get rid of counting calories entirely. I started slowly with one meal (breakfast) or snack at a time. It was so hard and I quit many times and went back to counting calories because it was easier for me. Not counting was really tough. After about 2 years of trying, I can confidently say I finally broke the habit. Of course, this time frame will vary for everyone. I had been counting calories since I was 13 or 14 yrs old so it was fully ingrained into my head just like brushing my teeth.
~~~~~~~
You can read up on all 263 of my FAQ's on my FAQ page!
~~~~~~
Whew, that took a while. The good news is I got two huge orders shipped out today. Feels awesome! Tomorrow I am baking up another huge order of Sweet Wheat Sugar Cookies.
I'm off to go make dinner. Sweet potatoes fries are sounding really good right about now. I think I am going to make them with a special twist tonight.
I am seriously still craving my Healthy Peanut Butter Coconut Swirl pancakes. I still can't believe how good they taste!!!!! I think these are going to become a WEEKLY staple in my diet.
I. must. have. more.
Swirls. Swirls. Swirls!
I can't wait to come up with new swirl concoctions…
Night!