Good morning!
Wow did yesterday ever fly by. I spent about 8 hours cleaning and prepping for the party today! It felt so good to get everything done ahead of time though. Now today all I have to do is throw the stuff into the oven/crockpot and I'm basically laughing! :)
We had crazy rain storms yesterday…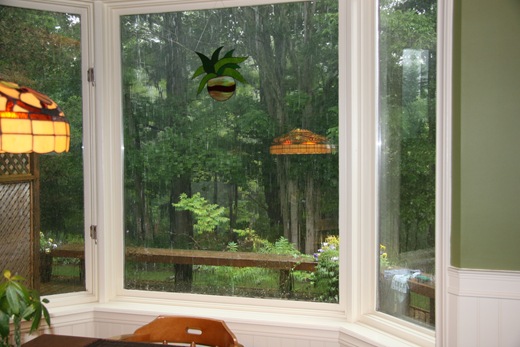 Now onto Eric's big shop…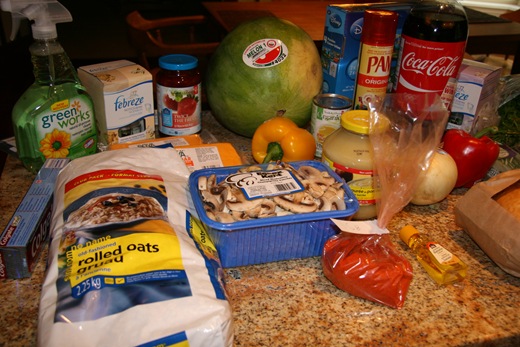 Rolled Oats
Colgate toothpaste
Green Works Natural Cleaner (First time using it I hope it's good!)
Febreeze (Vanilla)
Reduced Sugar Strawberry Jam
Mushrooms
SOYA Cheddar Cheese
Watermelon (first one of the summer can you believe it!)
Orange pepper
Cayenne spice
Unsweetened applesauce
Organic vegetable broth
PAM
Banana flavouring
Sweet onion
Red pepper
Coke (he snuck that one in! lol)
Italian Bread
Milk (not shown)
Almond Breeze (not shown)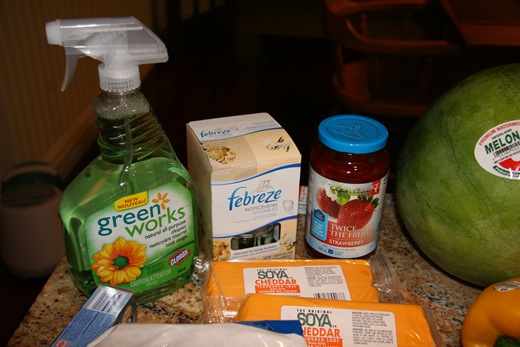 Fresh herbs: Thyme, Parsley, and Rosemary.
garlic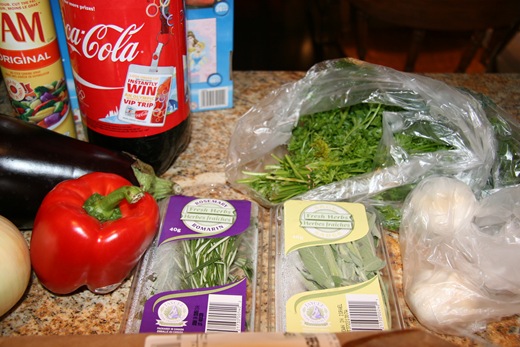 My favourite health supplement: Algae!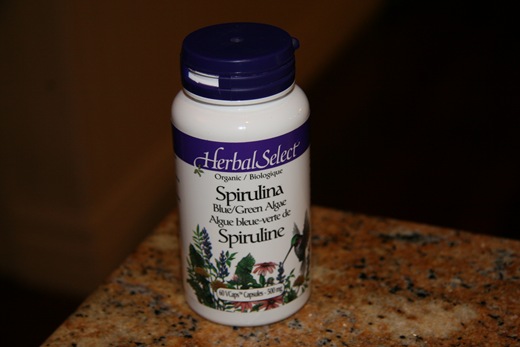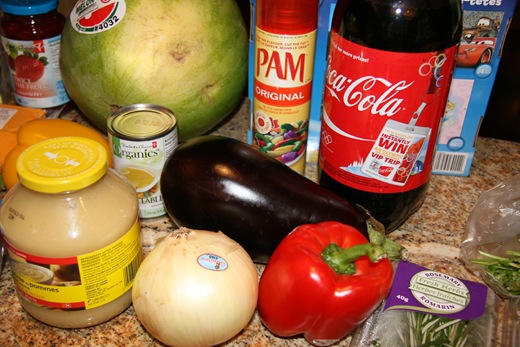 Italian bread for the garlic tomato bread
First up was the Watermelon Rosemary Granita!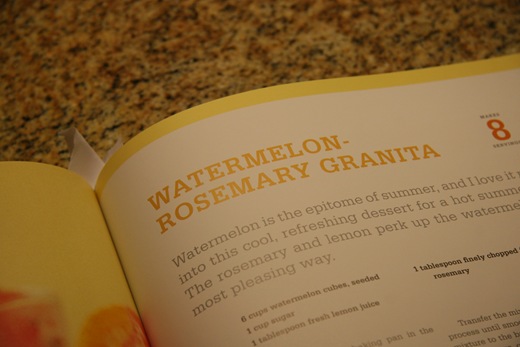 Of course I modified the recipe :)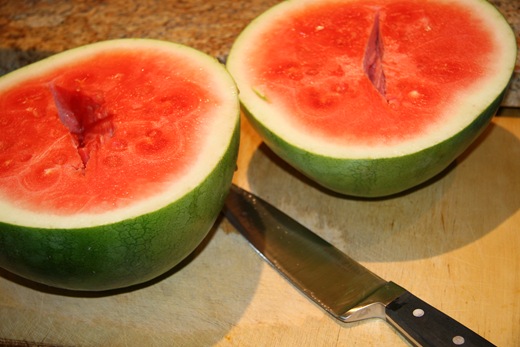 Ingredients:
1/2 Watermelon (Basically filled the blender)
3 T Agave
1 T fresh lemon juice
lemon zest (optional)
Fresh Rosemary (1 sprig finely chopped)
7-8 cubes of ice (only just prior to serving)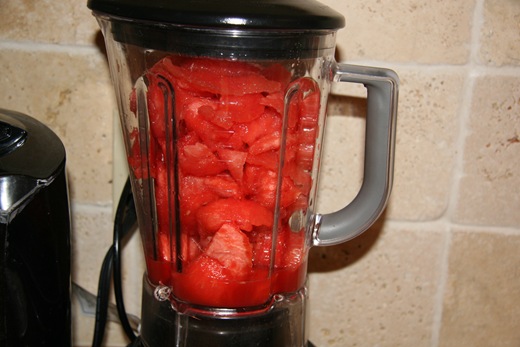 Oh yes. I have big plans for this concoction!
Kristi, Kerrie, and I have our names written all over this drink! Prior to drinking it, I am going to crush the ice in it and mix in some vodka. It should be awesome!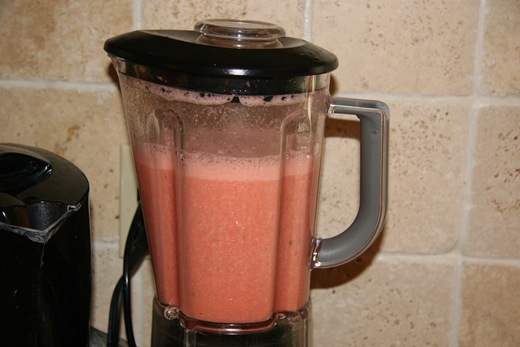 Mmmmmmm.
I also made a slew of other things yesterday (including a S'moore Glo Bar!!!) that I will be unveiling this weekend.
Well, I am off to hopefully squeeze in a workout and finish cleaning before everyone arrives around 1pm. I have a couple posts going up later today (1 in the afternoon and 1 in the PM) that I scheduled ahead of time. So even though you will 'see' me posting, I won't really be on the computer! Sneaky eh!? ;)
My sisters and I will be TWEETING today and tonight, so be sure to check us out on Twitter!