Good evening!
I have had a rather productive afternoon in the kitchen and in the office! With the help of my Twitter friends, I had a Twitter Conference this afternoon, asking for some Glo Bakery Consultation. :) Many of you were helping me with the naming of my new bars. Twitter is FUN! It is like having a bunch of fun co-workers eager to help out.
In fact, I redesigned my entire Glo Bar line and gave everything a big facelift! Go on over and check it out! I am also adding an exciting new feature for my On The Glo bars! :)
Here is a snippet of the menu:

That's right folks! Vanity Glo Bars at your service. Completely customizable glo bars right down to the name you want to call it! Coming soon to Glo Bakery. :)
I also baked another order and received a few more orders for Monday. Then around 6pm, I started to work on a Glo Bakery Menu Pricelist. I had a draft copy in Word, but if you are like me, you find working in Word extremely frustrating trying to format anything! So I switched over to Publisher and created a more streamlined menu. I am quite happy with it so far. Around 7:15pm, I started making dinner. Luckily, it was an easy one. Leftovers!

A huge salad with tomato and avocado: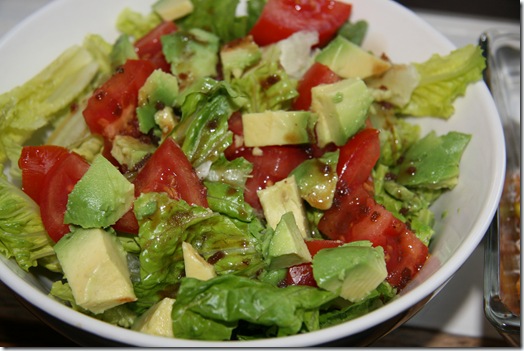 Leftover curry with brown rice from last night. I added a huge dollop of hummus on top and sprinkled it with coconut. It was even better tonight!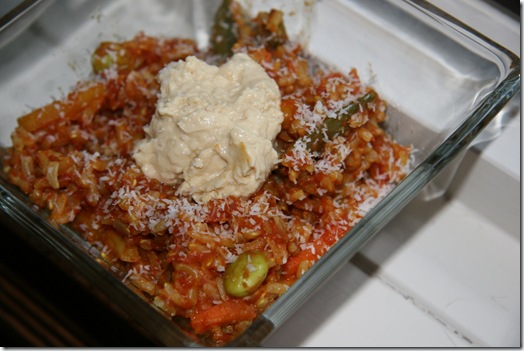 I couldn't finish all of the salad because my stomach was much too full.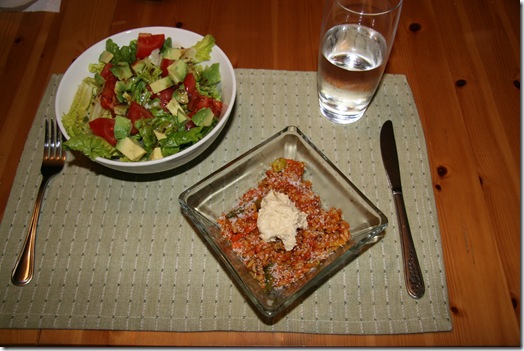 But a little while later, I had room for not one, but TWO of my Glo Bar samples! I had a Pumpkin Spice (not named yet) and an 'Endure' (Cranberry Apricot Spelt). YUM!

I did my scheduled interval workout today, but my leg muscles were not happy about it! My legs just felt like they were dragging a million pound weights! I hate that. Luckily, tomorrow is my rest day before the big race Sunday.
The workout:
50 min. interval hill workout
4.0-4.3 mph, incline 15%
On every '5', I lowered the speed from 4.3 to 4.0 for one minute. This resulted in a nice drop in heart rate (15 bpm approx) and gave me a bit of a break. Every 10-15 mins. I got off and took a water/mental break.
Max heart rate: 165 bpm
Avg heart rate: 149 bpm
I was so. glad. to. be. done. this. workout. Some days are just 'blah' days, I guess! Luckily, I had The Drs on TV to distract me for a bit.
~~~~~~
We have started an OSG Running Group on Facebook for the Toronto Half Marathon and 5k for May 2010. If you have signed up please email me and I will send you the invite!
I'm pretty beat tonight. I think I'm going to take the night off work and just relax with some red wine. :)
PS- US PACKAGE IS OUT OF CUSTOMS AND IN TRANSIT!!!!!!!!!

See you tomorrow for a fun day of race-prep eating and other festivities!