Hello!
Look what I got in the mail last week! :D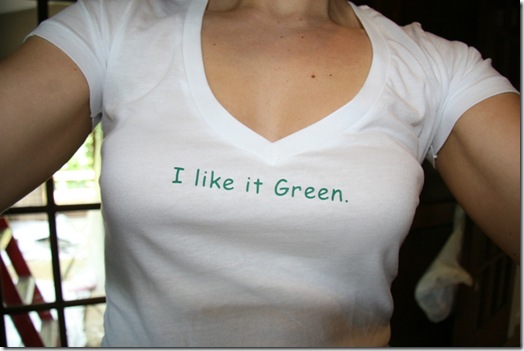 My very first Green Monster tee! :) A great workout tee, me thinks…
It also has 'green monster movement' on the back in small letters: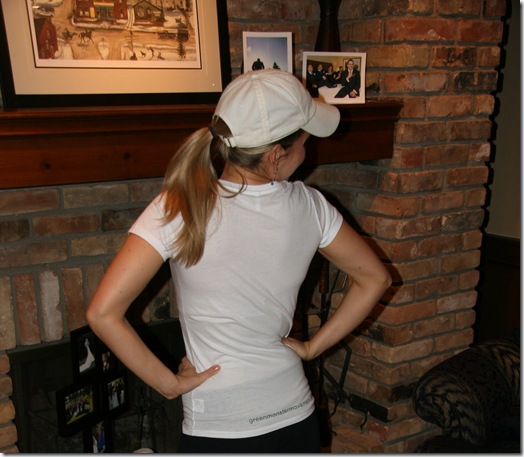 I celebrated by having a green monster and doing a quick core workout. Today I did 3 sets of reverse planks since I have been focusing so much on side planks lately. I thought I would change it up!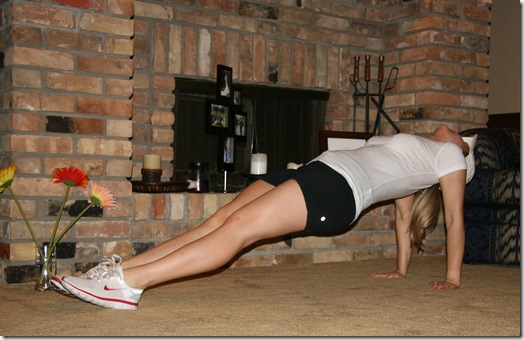 You can make it more challenging by doing this: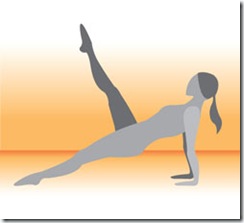 I also did some forward planks with leg raises (2 sets)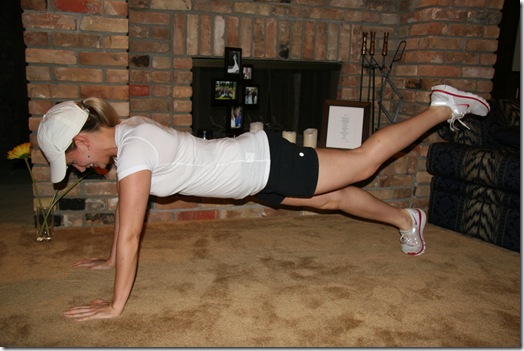 Eric celebrated by doing……YOGA!?!!?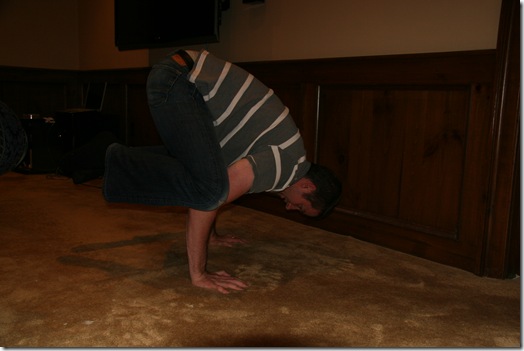 Who knew?!
Bonus points if anyone can name this pose!

It's time again for another HEALTH NEWS ROUND-UP on OSG!
Here are the top health stories hand-picked for you by me!
1) A high carbohydrate diet is effective for losing weight– even more so than a high protein diet! Beat that Atkins!
2) Want to trim you middle? Don't use momentum when doing abdominal moves. Slow and controlled wins the race.
3) The 5 top reasons why the French stay so damn skinny!
4) Oh $hit! Swearing reduces pain?! Finally, we have proof!
5) Summertime often brings more alcohol and parties…and unfortunately hangovers! How to beat them here.
6) What matters most for a happy marriage? It ain't love!
7) 7 fitness tips from Olympian Dara Torres. Guess what? She advocates rest days too!
8) Hell has frozen over. KFC has a vegan sandwich.
9) Celebs who have run marathons and their finishing times.
Today's question:
What health news story did you find most interesting?
I really loved the high carb story (#1)- finally proof that healthy carbs are not bad! I love how Leslie Beck also talked about the importance of low GI and complex carbs.

Please note that my emails have changed!
To contact me on Oh She Glows email: [email protected]
To submit a green monster story or ask me a GM question email: [email protected]
Thanks!! :)