By the time I finally wrapped up my Glo Bakery work it was after 7:30pm and we still had to get to the grocery store…and we had a MAMMOTH order to get tonight!
We didn't get home until 8:30pm- and still no dinner! While we were at the grocery store, I decided to finally try an Amy's Pizza that I have been wanting to try for ages now! So when Eric saw my pizza, he goes, 'Oh that's it, I'm so getting a Delissio!!!' (his favourite pizza).
So then it became PIZZA NIGHT!
I admit, I was NOT impressed when I pulled out my Amy's pizza out of the box! What the heck did I buy…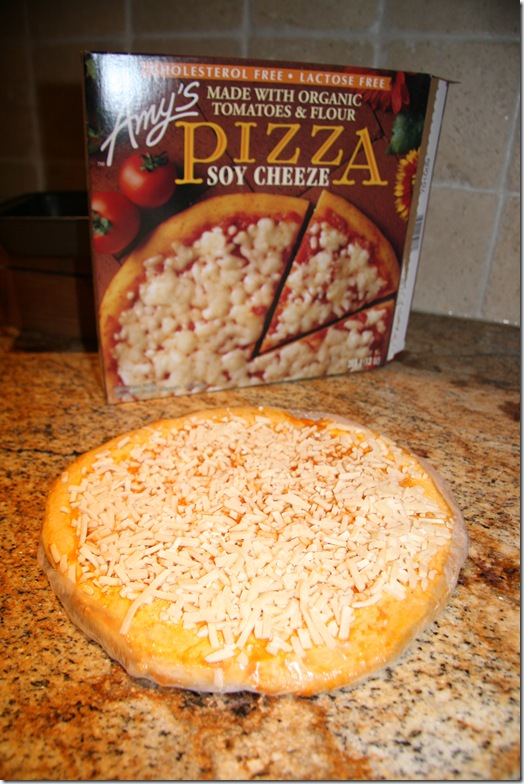 It looks like a NO FRILLS pizza to me. And where the heck was the sauce?!
The nutritional info (clicky):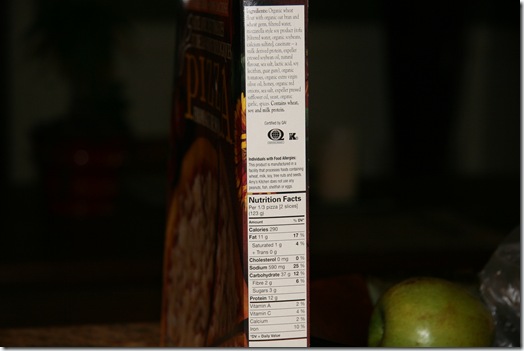 I decided to add some veggies on top to spruce it up a little!
His + Hers in the oven: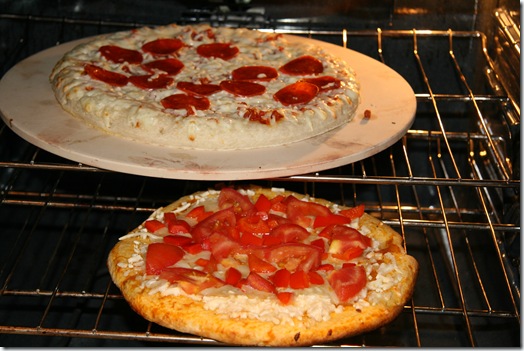 He had the Delissio and he always gets just cheese and pepperoni! He is a basic guy, what can I say? :)
Hers out of the oven:
And His: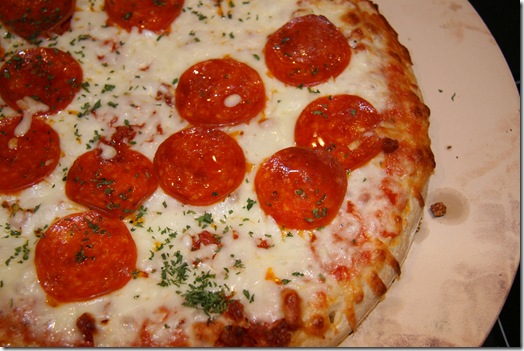 I ate half of the pizza and saved the other half for tomorrow's lunch!
My plate:
And His: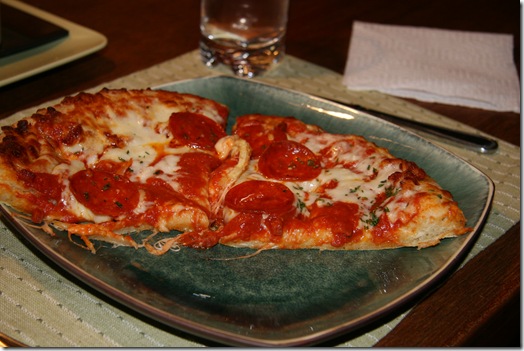 Plate 2: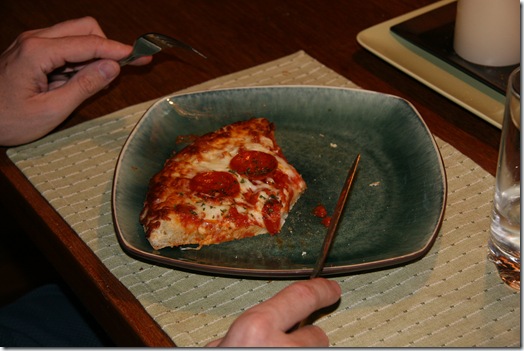 He had 3/4 of his pizza. :)
So what did I think of Amy's Soy Cheese Pizza??
I was pleasantly surprised with the taste of the pizza. Even the cheese tasted like normal cheese! Eric was surprised that it tasted so good too.
The soy cheese gets hard very quick so this pizza is best eaten right out of the oven
I am so glad I put veggies on mine, next time I will add even more (and more pizza sauce too, which this pizza was lacking!)
All and all it was a nice treat as I never buy these types of food. :)
Dessert was another delicious Cantaloupe Creamsicle and two Glo Ginger Cookies (my OBSESSION!!!!):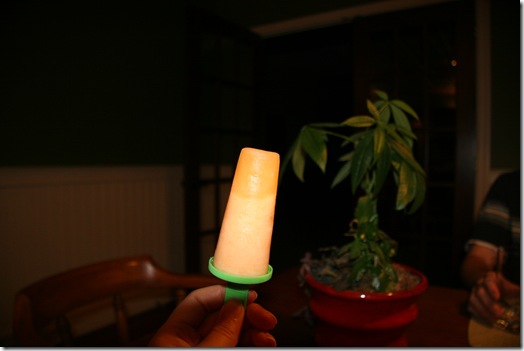 Mmmmm….so very very good: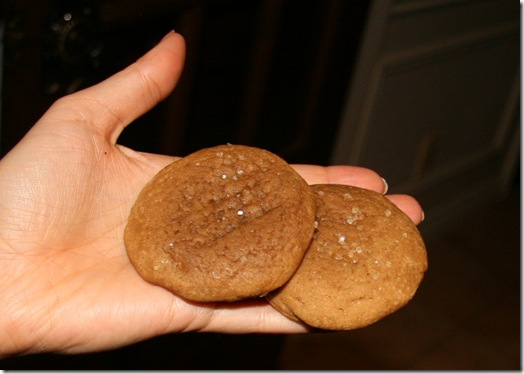 After I had my Amazing Grass mix, I had oodles of energy and Eric caught me dancing…
Yup, I'm a dork and he loves me. ;)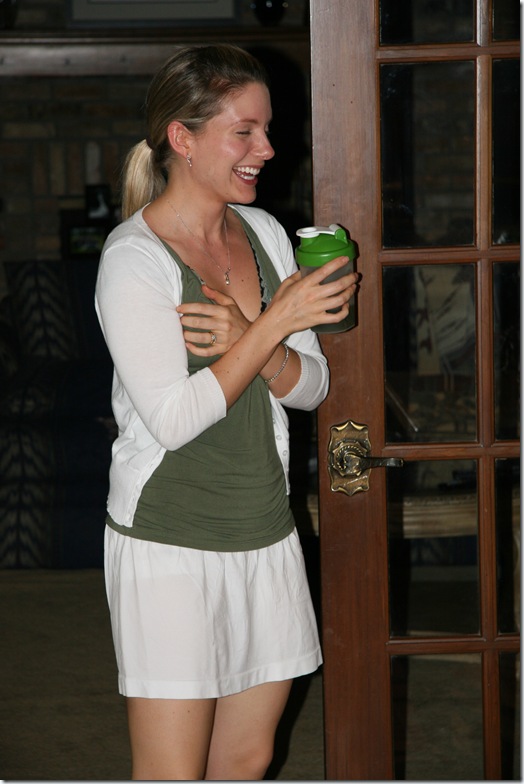 Ok, it's 10pm and we just wrapped up dinner- crazy!
We might go to a late show to see The Proposal or we might just cuddle up here and watch a movie.
Tonight's Question: What is your favourite movie??
Mine would have to be the Anne of Green Gables series, being a Maritimer and all. :D I grew up watching it with my family. PLEASE tell me you've seen the movies!!!
See you tomorrow for an exciting Glo Bakery announcement and all the delicious groceries from today!