Hello OSG readers!
My name is Ashley and I write Sweet & Natural, a blog dedicated to baking with whole foods.  I'm super flattered that Angela asked me to do a guest post as I love to share this passion of mine with anyone who will listen…err…read! 
Don't worry Angela will be revealing her whereabouts soon!!!! A couple hours to be exact! :D
Angela clearly has the baking bug herself – she's a girl after my own heart. So for all her lovely readers, today I'm revealing my Top 5 Favorite Sweet & Natural Ingredients – plus some yummy recipes to put them to use.  Sweet!
First, a little about me…you know, for context!
I have an enthusiasm for baking that is rivaled only by my enthusiasm for nutritious foods.  Like lots of you bloggers and readers, I believe in real food – whole, unprocessed, healthy.  Food that comes as close to nature as possible.  I also believe in sweet treats – brownies, muffins, cookies.  Who says these can't be one in the same?
I've loved to bake since I was a wee little one.  Loved loved LOVED it!  When my interest in nutrition was sparked, I became more aware of what I was eating.  I wanted to fuel my body with wholesome food to keep me healthy and give me energy.  And I knew I could revamp my baking to go along with this mindset.  So I began to look for healthier recipes and adapt the not-so-healthy ones.  It all started with the classic applesauce for oil substitution.  From there it was using whole-wheat flour in place of all-purpose.  And now I've entered the worlds of agave nectar, Sucanat, spelt flour. 
Everything I bake on Sweet & Natural is made from whole foods.  No refined flours or sugars.  Nada.  And the more I learn about nutritious baking, the healthier my goodies become.  Hooray! 
Now without further ado, I bring you…
Ashley's Top 5 Favorite Sweet & Natural Ingredients!
1. Grain Sweetened Chocolate Chips
LOVE these!  I like to think of them as my little secret.  Probably not true at all, but it felt like a Christmas morning surprise when I found them at the food store!  A chocolate chip made with unrefined sweetener?  I didn't even know such a thing existed!  "Grain sweetened" means these chippers are infused with whole grain malted barley and corn – not refined white sugar.  Plus!  In addition to being whole-foods-approved, malted grains are also supposed to let the pure chocolate flavor shine through rather than get dominated by white sugar's sweetness.  Perfection?  I think so.
Recipes to try: Espresso Almond Chocolate Chip Cookies and Chocolate Carrot Cake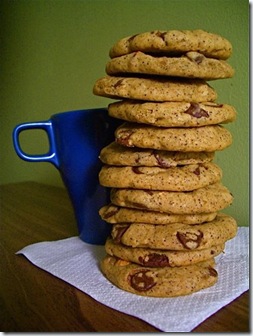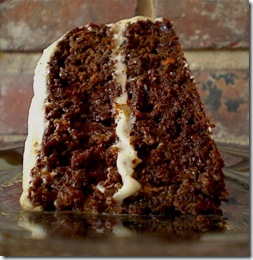 2. Sucanat
Awesome awesome ingredient.  Sucanat is sugar in its purest, most natural form.  Refined sugar is processed to remove everything but the sweetness.  Sucanat, on the other – more wholesome! – hand, retains 100% of the sugar cane, including all of its molasses.  That's where the good nutritious stuff is.  And it's what gives Sucanat its distinct natural flavor.  This stuff is my go-to when I need a granulated sweetener.  Especially good as a replacement for brown sugar.
Recipes to try: Blueberry Coconut Oaties and Walnut Chocolate Chip Spelt Cookies
3. Maple Syrup
Ahh…je l'aime.  Maple syrup comes right from the maple tree.  Its sap is collected and boiled until all the water disappears and a deliciously sweet syrup is left.  It takes about 40 liters of sap – how much is produced by one tree in 4 to 6 weeks – to make 1 liter of maple syrup.  Probs why it's so pricey!  But also so worth it.  Maple syrup adds such a depth of flavor to baked treats and is the key to awesome cookies.  I promise you. 
Recipes to try: Maple Almond Butter Cookies  Maple Banana Cornbread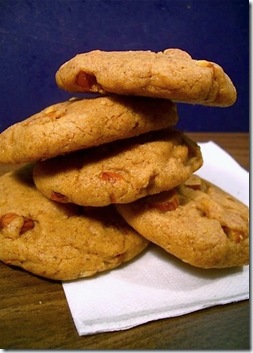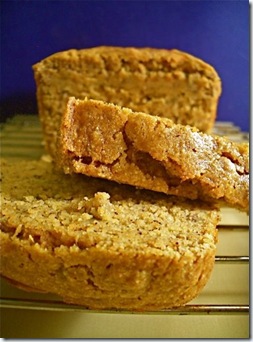 4. Agave Nectar
This stuff rocks. It's a liquid sweetener made from the Mexican agave plant – the same plant from which tequila is made.  Agave margarita anyone?  The cool thing about agave is that it is very low on the Glycemic Index, so you don't get the same "sugar rush" with agave as you do with regular white sugar.  To substitute agave nectar for sugar in baking, I use 3/4 cup agave nectar for every 1 cup sugar – you don't need as much because it's actually 1.4 times sweeter.  Saweeeeet. 
Recipes to try: Yogurt Glazed Carrot Cake and Black Bean Brownies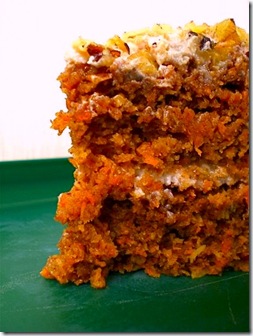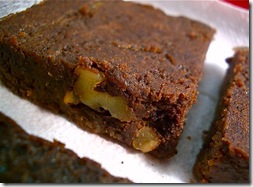 5.Whole Wheat Pastry Flour
MUST HAVE!  Seriously.  If you haven't yet tried WWPF, you are missing out for sure.  Unlike regular whole wheat flour – which is produced from a "hard" wheat – WWPF is produced from a "soft" variety.  And it's milled to a very fine texture instead of being left more coarsely ground.  Put it all together and you get a flour that'll give you baked goods more light and tender than regular whole wheat flour.  All while still getting your whole grains!
Recipes to try: Crumbly Peanut Butter Oat Bars and Crystallized Ginger Cookies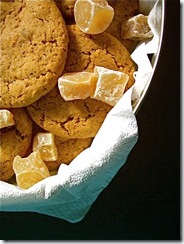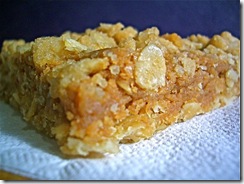 Hope that was fun and informative for you all. If you want to learn more about these ingredients – and bunches of others – check out the Ingredients page on my blog.  And hit up the Recipe page for more ideas on how to use them!
Questions or comments?  Feel free to shoot me an e-mail at [email protected] or say hello on my blog!
Happy baking!
~Ashley
Stay tuned in a couple hours Angela will finally be posting!!