My workout today was intense!!! I think my glycogen stores were full to the brim from all the nuts yesterday because I had oodles of energy. Nine point five hours of sleep will do it too! :)
The workout:
Duration: 52 mins (this time always includes resistance moves I do)
Treadmill hill walking (4.0 mph, incline 15% with 4-5 five minute intervals at 4.4 mph)
Treadmill duration: 45 mins
Distance: 3.26 miles
Max heart rate: 173 (4.4 mph @ 15%!!!)
Avg heart rate: 151 bpm (includes when HR was low while doing resistance)
Feel the burn: 441 kcals
For the BBBC, I did 15 lunges on each leg with my weight bar. I also did 1 set of 15 pushups.

Lunch was another chickpea spinach salad (minus the walnuts!). I wasn't in the mood for any nuts after yesterday…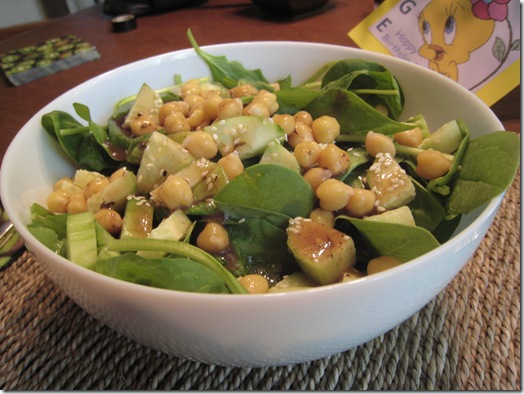 4 cups baby organic spinach (volume food)
2 cups chickpeas (protein + fibre)
1/2 English Cuke (volume food)
3 T Sesame seeds (healthy fats)
Kraft light balsamic dressing (flavour)
Along with a cooked granola bar: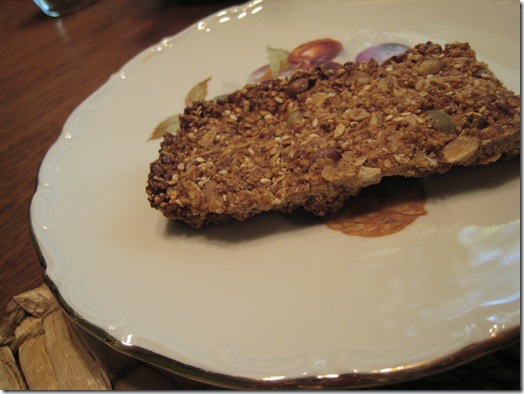 I did a rough calculation for these bars and they are about 290 calories per bar (as shown above). They are VERY dense, so I might be incline to split the batch into 24 smaller sized bars for better portion control. These would be a great bar for post exercise recovery- especially with a little almond butter slathered on or sprinkled over yogurt.
The stats for one bar: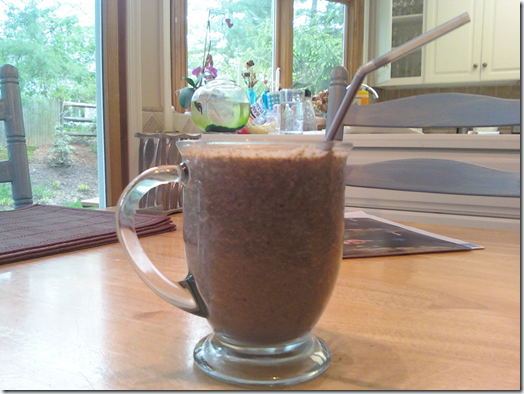 Please note that the saturated fat comes from the coconut oil. However coconut oil is not supposed to be harmful for your health- when the coconut oil is NOT hydrogenated! Studies that have shown that coconut oil is bad for you are dated studies that used hydrogenated coconut oil. Make sure you use non-hydrogenated and you are fine. :)
Nearly 50% of the fatty acid in natural coconut oil is lauric acid, which converts to the fatty acid monolaurin in the body. Lauric acid has adverse effects on a variety of microorganisms including bacteria, yeast, fungi, and enveloped viruses. It destroys the lipid membrane of such enveloped viruses as HIV, measles, Herpes simplex virus (HSV-1), influenza and cytomegalovirus (CMV).
In other words: not only does coconut oil not cause heart problems, it is good for you. To quote Dr. Mary Enig: "The research over four decades concerning coconut oil in the diet and heart disease is quite clear: coconut oil has been shown to be beneficial."
Coconut oil is a "functional food," defined as a food that "provides a health benefit over and beyond the basic nutrients."
It is an immune-system enhancer.
The whole [foods] lunch: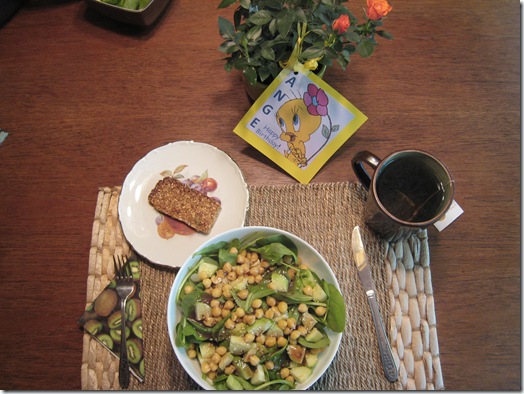 Umm is anyone else seeing that 'you might like these stories' thing above??? What the heck is that doing there??? Please ignore it. I hope it fixes itself…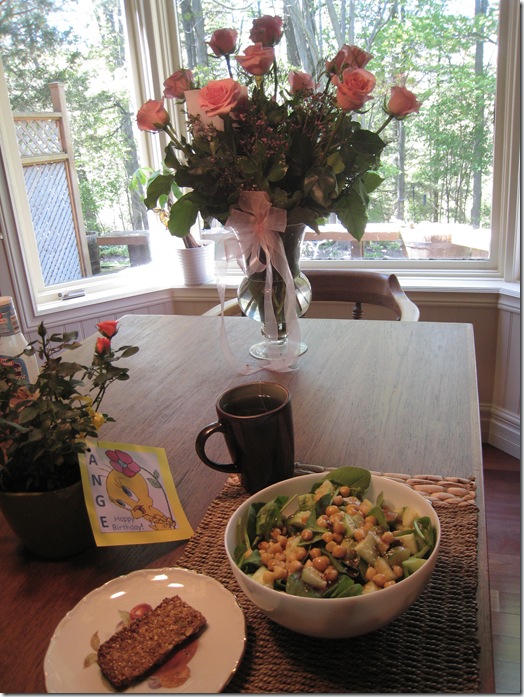 Well, we are off to run some errands, including my 1st visit to Whole Foods!!! I asked Eric if I get to do Supermarket Sweep again. LOL!!! I didn't get a reply…is that a bad sign??? :D
See you tonight for the recap!!

And the Yogi tea quote of the day: