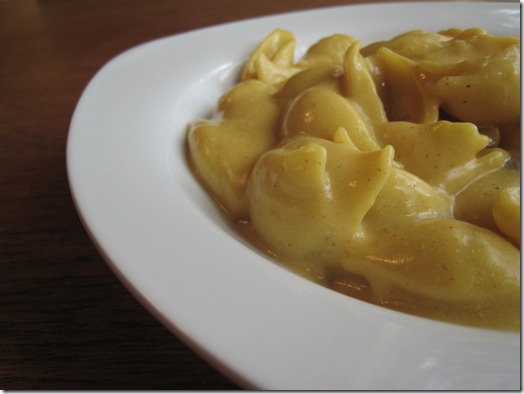 I have been wanting to make Fat Free Vegan's Easy Macaroni and Cheeze for a long time. I finally got to the bulk store and remembered to buy nutritional yeast. I have been looking forward to trying nutritional yeast ever since I heard about its' nutritional benefits and cheese and nutty-like taste! Seems too good to be true, right?
Here are some of the benefits of nutritional yeast: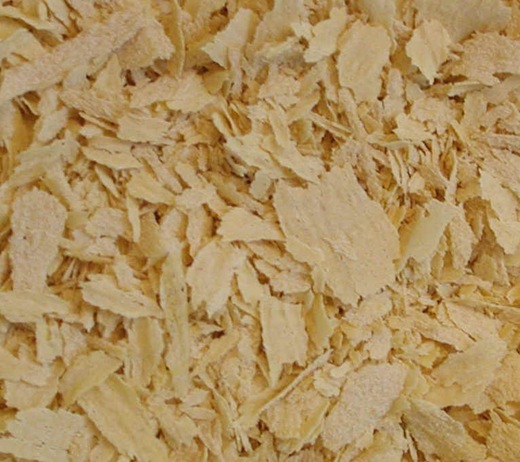 very rich in B vitamins- great for vegetarians/vegans!
Yellowish colour comes from the concentration of the B vitamin Riboflavin
Rich in vitamins niacin, thiamin, biotin, and folic acid
Rich in minerals selenium, chromium, zinc, phosphorus, and magnesium
Can be used as a supplement or condiment
Can be sprinkled on cereal, spaghetti, popcorn, and smoothies (note: huge foreshadowing for tomorrow AM!)
Two teaspoons (10 mL) of yeast flakes provide one microgram of vitamin B12, the recommended daily intake for most adults!!
I am seriously kicking myself for not trying this sooner! Especially after the outstanding results I had making this super easy vegan mac and cheese. For some reason I thought this recipe was going to be difficult, but all you have to do is cook the pasta and then take ALL the ingredients and throw into a blender or processor. Then heat it all up and stir. It was that easy!!
Vegan Mac and Cheese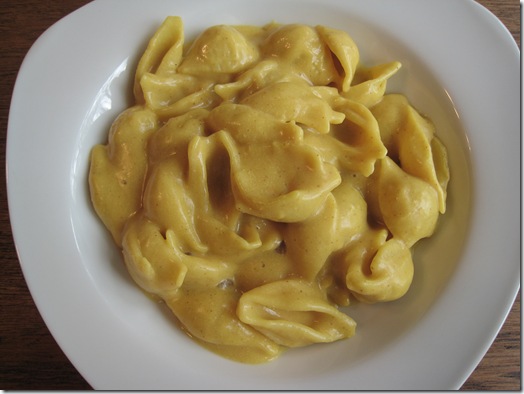 I adapted the recipe based on what ingredients I had on hand and it surprisingly still came out stellar!
My version with tweaks below.
Ingredients:
1 pound vegan pasta (or regular if you prefer!)
1 1/4 cups water
1 cup plain Almond Breeze (may use other non-dairy milk)
3/4 cup nutritional yeast
3 tablespoons cornstarch or potato starch
1 tablespoon lemon juice
1 teaspoon salt (or more to taste)
1/2 teaspoon garlic puree
1/2 teaspoon dry mustard
1/2 teaspoon paprika
1/2 teaspoon turmeric (curry powder)
1 tablespoons tahini
black pepper to taste
Directions:
Cook your preferred pasta according to the directions on the bag or box. I used pasta shells for a fun change. It brought me back to the wonderful Velveeta pasta my mom used to make us as kids! While that is cooking, throw ALL ingredients (including 1 + 1/4 cup water) into the food processor or blender and blend for 30-60 seconds. Once pasta is cooked and drained, add sauce into sauce pan with pasta shells and simmer over low-medium heat stirring frequently. The thickening process takes 5-10 minutes. Don't despair if you think the pasta is too watery- it REALLY thickens up nicely thanks to the cornstarch! Serves 8. You can get creative with this and mix in some vegetables or spinach too.
According to Fat Free Vegan's recipe:
Makes 8 servings. Per serving: 303 Calories (kcal); 4g Total Fat; (10% calories from fat); 15g Protein; 54g Carbohydrate; 0mg Cholesterol; 316mg Sodium; 5g Fiber. Also, if you use nutritional yeast fortified with B-12, one serving provides 100% of the daily requirement of that vitamin.
Hers + His:
I had to make Eric's fun to distract him from the fact that he was eating cheese less pasta! lol. Well, I did sprinkle on some parmesan and threw in a cheeseslice for him to be fair. :)
The taste?
It knocked both our socks off– even with a bunch of modifications! I honestly can't believe that it tasted that good. It was cheesey and nutty tasting. Next time I will definitely add spinach or peas to it. So awesome. I will be buying nutritional yeast on a regular basis now– WOW!!!
Look how creamy that is!!!!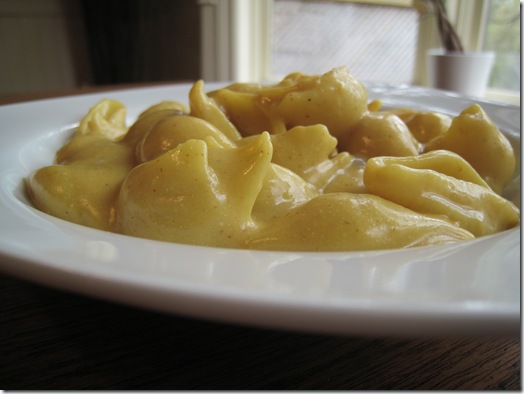 GAH! :D It was the perfect comfort food today for a post-night of drinking and dreary weather outside!

I wasn't planning on working out today due to only getting 4.5 hours of sleep last night after the crazy bachelorette party, but for whatever reason I am not tired at all today. Not even one bit. It's strange! I have a feeling I am going to crash tonight! It must have been my handy Hangover Prevention Kit (HPK) not to be confused with an EPT. ;)
The workout:
Duration: 52 mins (including water breaks- always)
Speed: 3.9 mph, incline 15%
Max heart rate: 165 bpm
Avg heart rate: 146 bpm
Feel the burn: 450 kcals
Distance: 3.19 miles
It felt so good! Even though I sometimes don't feel like working out after a late night it always makes me feel back on track and in my normal routine.
Eric finished all the sanding and is now on coat 2 of the primer in the dining room, family room, and sunroom. Things are shaping up! We will be painting COLOUR on the wall this week! I can't believe it!!! :)
The sunroom is going to be Ashley Gray to coordinate with the mortar in the brick. We are turning the sunroom officially into a workout room. We will eventually be putting in a gym floor in there.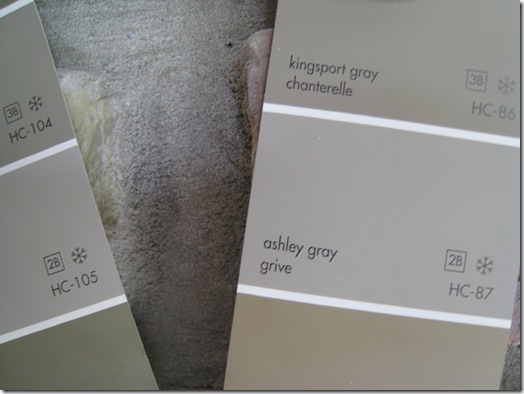 For the family room we chose Peanut Shell. It will go nicely with the brick colours!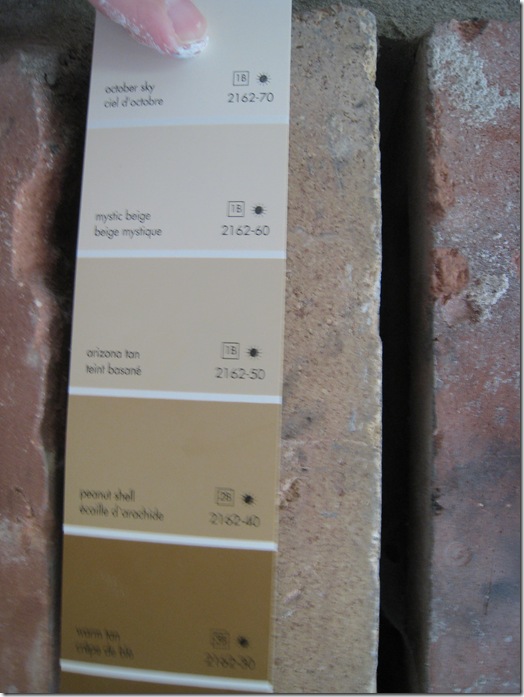 I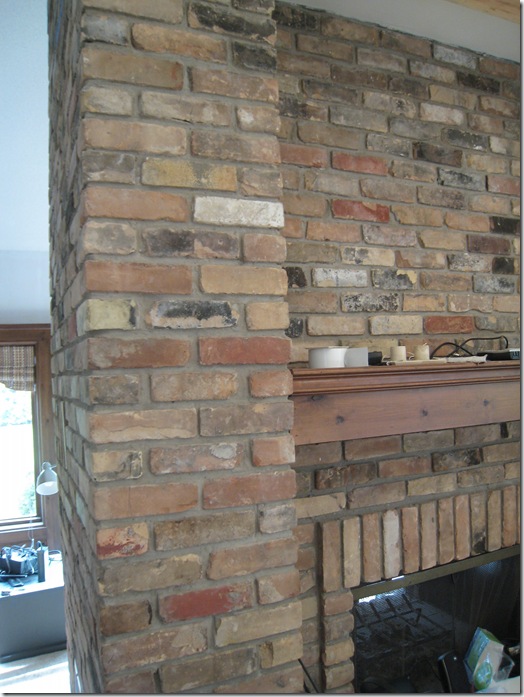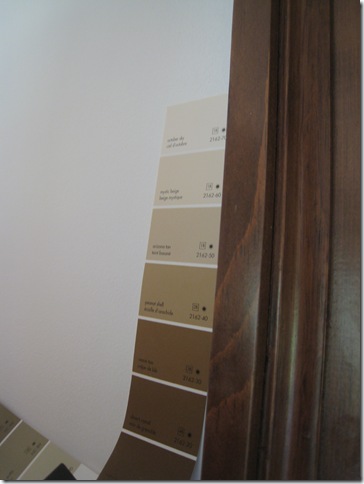 I can't wait to have the walls painted! It will be coming together soon enough. :) After the paint, we are putting in engineered wood floors.
Well, back to normal Sunday stuff- laundry, cleaning, organizing, and preparing for the week ahead! Have a great end to your Mother's Day!
Coming up tomorrow:
Cookbook giveaway
Shop 4 A Cause: When, What, Where, How, etc
Spirulina
and more!

Tonight's question: What's your favourite way to eat mac and cheese?