After looking at my training plan for the 10k, I know I'm not going to be ready in time. It is only 8 days away and for me to work up my mileage I would be over doing it in the next week.
As much as I want to run this 10k, I think it is best to take it slow. I have been doing really well easing back into my exercise over the past month and a half and I would hate to have to ruin it now by forcing it.
I still feel quite delicate and tender in my injury area at times, so I believe this is a sign to keep taking things easy on myself.
Lately I have come to the realization that I may never be a runner. My body might not be cut out for that type of wear and tear. If I am going out on the road and always feeling sore the next day perhaps my body is trying to tell me something. And if I need to wear knee sleeves to protect my knees, is it worth putting my body through it at all?
Obviously, these are hard and difficult questions because I love running so very much. I really love it. But sometimes, I need to realistically evaluate my body's capabilities.
I guess the only answer is to keep listening to my inner voice. It is always right. When it tells me to rest I should listen to it, no matter how much I want to hit the road for a run.
I am just going to keep taking it slow, one day at a time. I am going to try to avoid making plans with respect to running because I find it can leave me feeling frustrated if I don't meet them.
To take a positive spin on things, I really want to try to incorporate new activities into my life this spring and summer. Eric and I still plan on trying indoor rockclimbing and going mountain biking. I also want to try out new ideas too.
Does anyone have any ideas for fun, new activities that I can try? Leave a comment below!
I think if I found other activities that I enjoy, it would make the whole running thing a lot easier to deal with!
Here is a fun activity Eric and I (And Sketchie) did last night: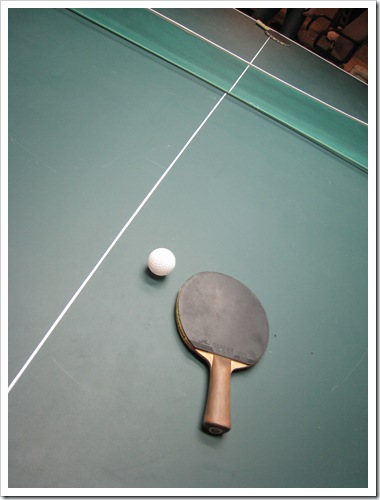 I love me some ping pong!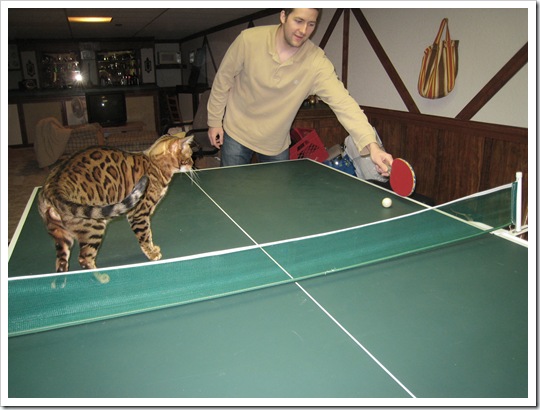 For the time being I am still avoiding activities that put pressure on my injury. For example, I am not playing volleyball because of the quick stopping and starting movements.

Upcoming Contest Giveaway!
PETA recently sent me their new Vegan Cookbook called "PETA's Vegan College Cookbook: 275 easy, cheap, and delicious recipes to keep you vegan at school"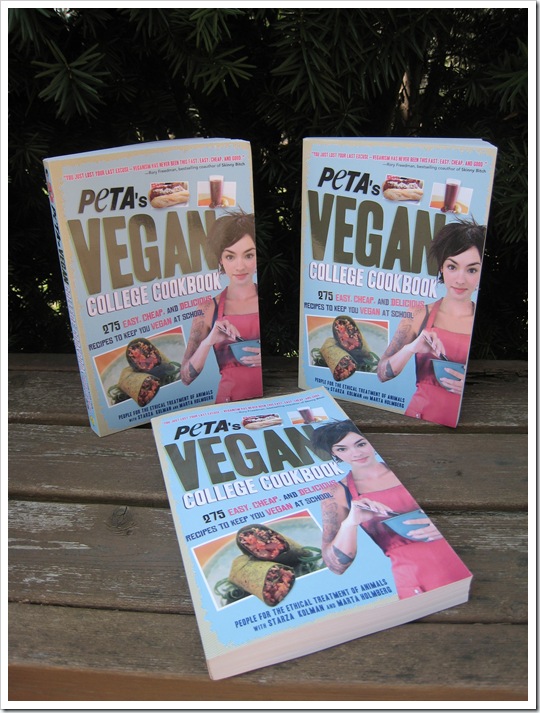 I am eager to try it out! It is filled with super easy recipes.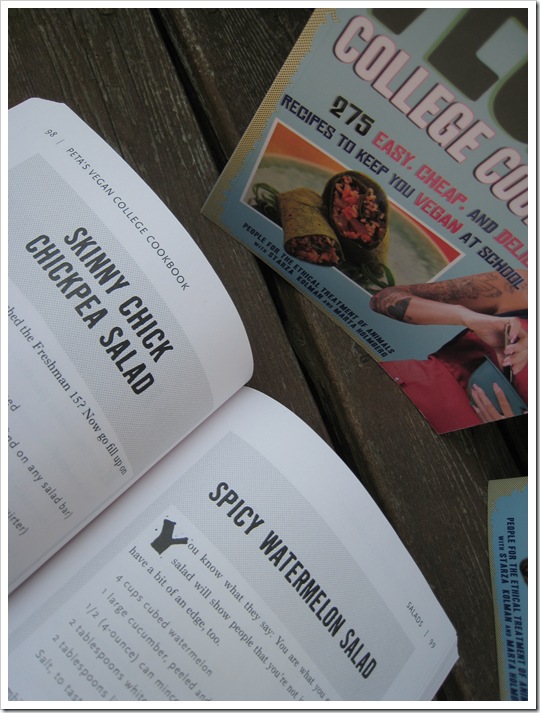 I plan on giving one away with a contest and then putting one up for auction in my Shop 4 A Cause.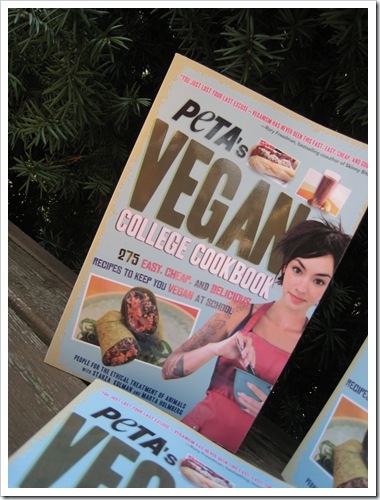 If you have an idea of what type of contest I could do, please leave a comment below!
Ok, I'm off to have lunch (lentil stew leftover- yum!) and then leave for a delivery. Hope you are having a fabulous Friday!