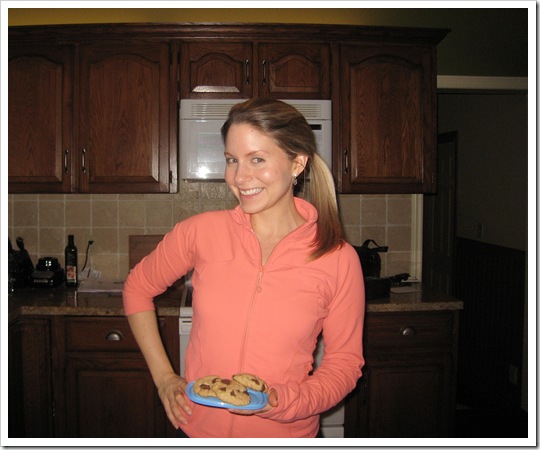 You're looking at her.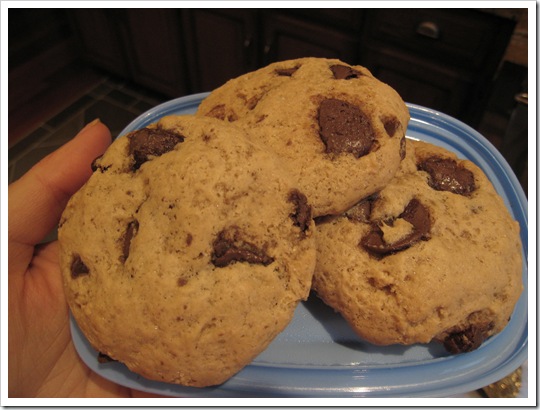 There's supposed to be 9.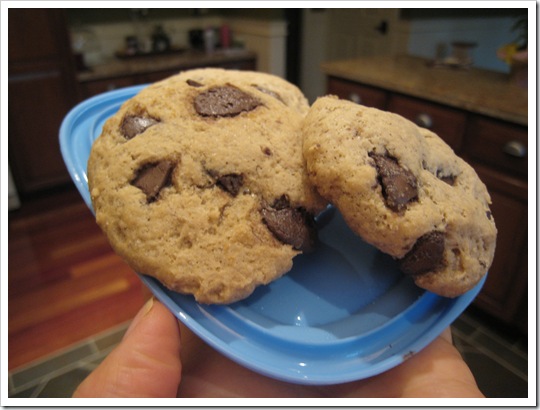 And now there's 3!
Even a self-professed health nut needs to have a little fun now and then, right?? :)
They were just. so . darn. good. Like really. addicting. sort of good.
Note to self: Baking before dinner likely not a good idea.
See the funny thing is, I ate an apple right before I baked because I thought this would prevent me from snacking on the cookies before dinner.
Nope.
Nothing was stopping me from eating these today! I was in love.

Last night we didn't end up BBQ'ing because we were out of propane (doh!), so I cooked the burgers on the stovetop. I made the boys beef + bacon + cheese burgers and boy were they happy.
We didn't eat until about 9pm because they were busy with snakes and ladders: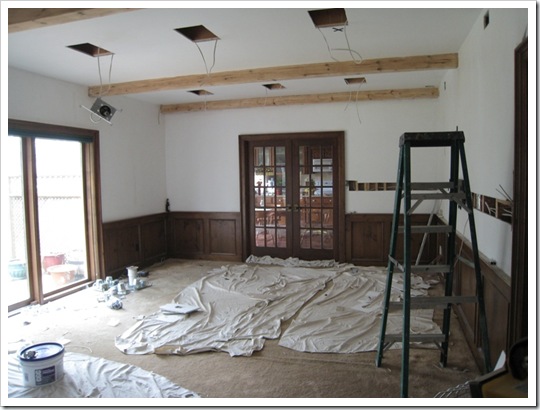 The inner clean freak in me has surfaced and I get squirmy every time I look at the two rooms they are doing renos on! The dust is EVERYWHERE!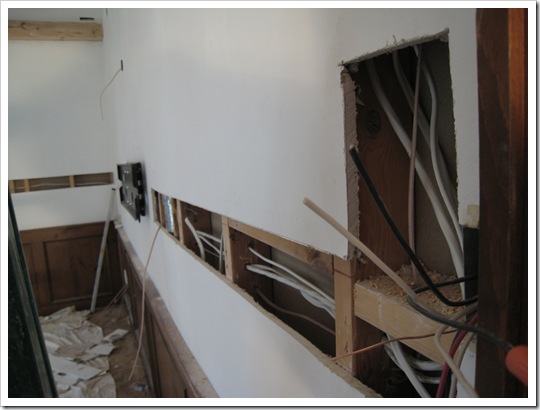 Since the past two nights were a bit messed up with my meal plan schedule, I decided to get right back on track tonight with my planned recipe.
On tonight's menu:
Pumpkin Curry with Lentils and Apple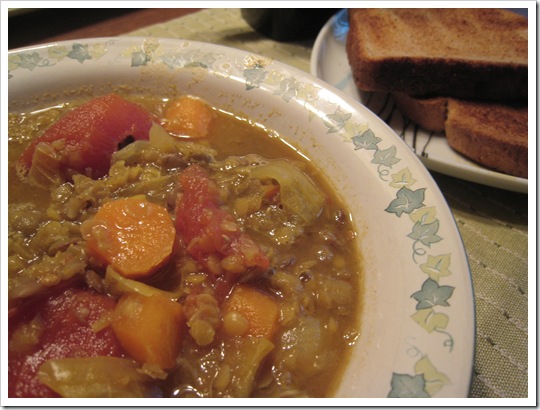 Adapted from here
My modifications are shown after the strike-out.
Ingredients:
1 cup red lentils
1 cup

brown

green lentils
8 cups water
1/2 teaspoon turmeric
1 tablespoon

canola oil

EVOO
1 large onion, diced

2 tomatoes, cored and chopped

1 cup canned tomatoes, no salt added
3 cloves garlic, minced
1 1/2 tablespoons curry powder, or to taste
2 teaspoons ground cumin

1/2 teaspoon salt

1/2 teaspoon black pepper

1/4 teaspoon ground cloves

(didn't have any)

2 cups peeled, cubed (1-inch), seeded pumpkin

(didn't have any)

2 potatoes, unpeeled and chopped

(didn't have any)

2

3 carrots, peeled and diced
2 cups packed fresh spinach, chopped (Will be adding this when Eric brings home spinach)
1 Granny Smith apple, unpeeled, cored and diced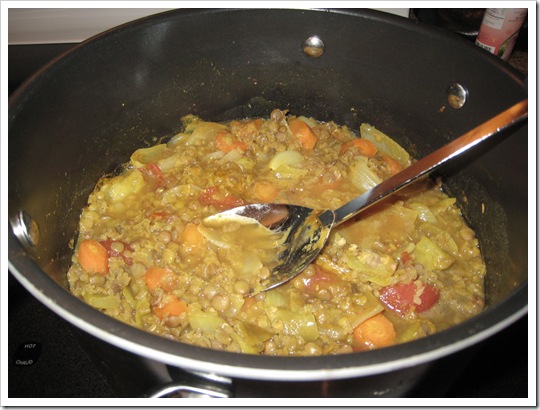 DIRECTIONS
Place the red and brown lentils in a pan with the water and turmeric. Cook over medium-low heat until tender, about 45 minutes. Drain, reserving 2 1/2 cups of the cooking liquid.
Meanwhile, heat the canola oil in a large, deep pot over medium heat. Stir in the onion, and cook until tender and transparent, about 5 minutes. Stir in the tomatoes and garlic; cook 5 minutes more, stirring occasionally. Mix in the curry powder, cumin, salt, pepper, and cloves. Add the cooked lentils, reserved cooking liquid, pumpkin, potatoes, and carrots. Cover, and cook over medium-low heat until the vegetables are tender, 35 to 45 minutes. Stir in the spinach and apple. Cook until the pumpkin can be easily pierced with a fork, about 15 minutes more. Adjust seasonings to taste.
My dinner: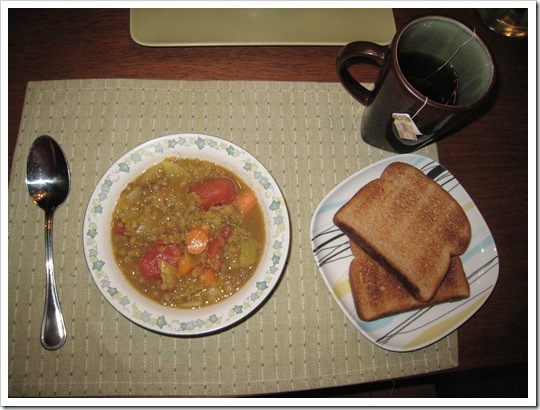 I enjoyed this dish even with all of the modifications I made. It would probably be even better with pumpkin or squash in there! It was SUPER filling. The lentils have tons of protein and fibre in them. The apple was a nice surprise too! I don't think I have ever had an apple in a stew. It was a perfect meal for the wet weather we are getting tonight.
I dined solo tonight- Eric is caught in really bad traffic. Poor guy!
 Coming up tomorrow morning- I explain Project Glow!