Yesterday I went a little crazy at the stores! But I think I got some wonderful buys. :)
First, we hit up Ikea. Eric is not an Ikea fan (he hates it) so we always by pass the upstairs furniture section and cut through the back. He says it is a scam that they make you walk through the upstairs and you feel trapped behind big crowds. I sort of agree. Actually, yesterday wasn't busy for a Saturday at all! It was oddly empty. Recession? Beautiful weather? I sure picked a good day to go because it meant less complaints from the husband.
I present to you my Ikea buys:
A huge salad bowl (so I don't have to eat my salad in tupperware anymore!)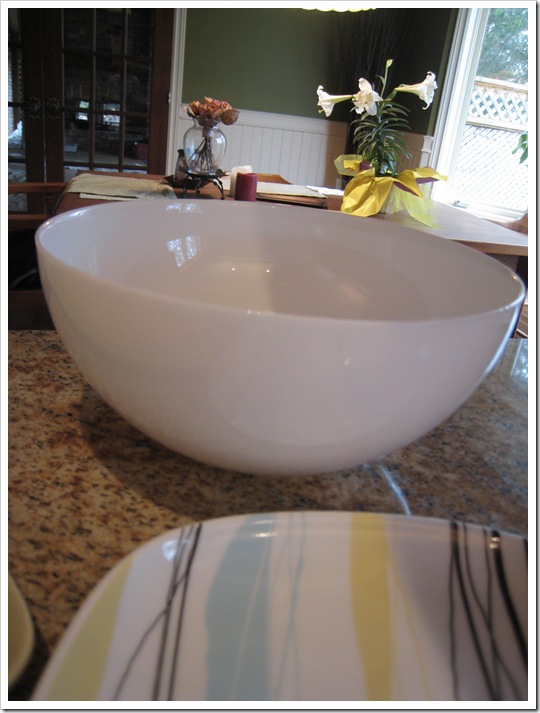 A really cute mini lantern: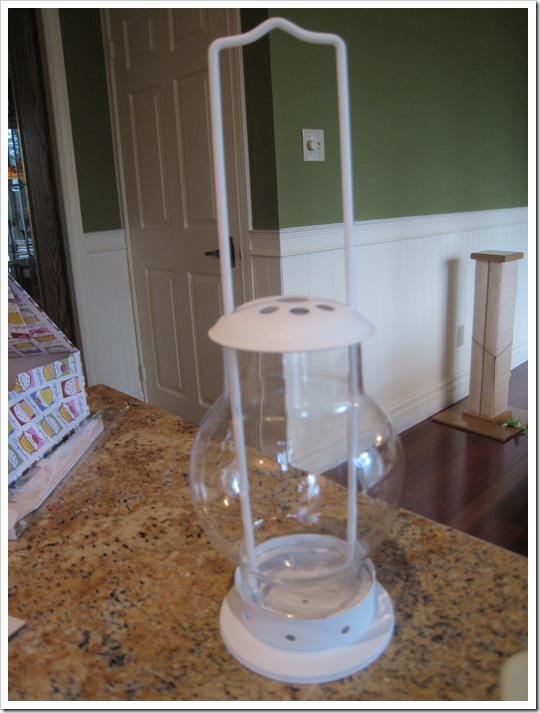 Eric hates this lantern, lol. What does he know? I am going to put a cute tea light in there and have it at the dinner table. :) Men!
Along with a large and small plate: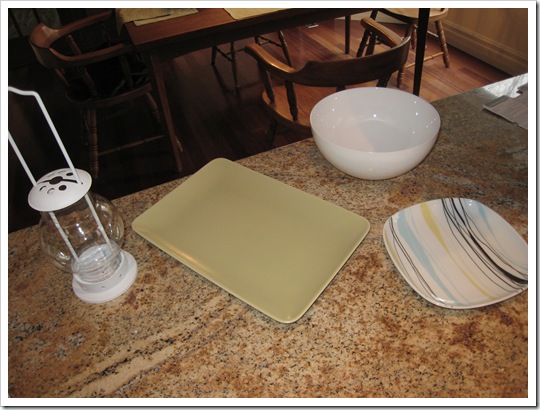 Unfortunately I didn't find any kitchen storage canisters. Well, we found some but they were too expensive ($9 each). I am going to try to find a Bakery Wholesaler today and see if they sell storage stuff on the cheap.
Then we hit up Fortinos where I searched for new flavours of Yogi tea. Bad news- they had the exact same flavours as Loblaws! I also checked a health store in the area and they didn't have any new flavours either. I have been meaning to mention that I checked out this awesome tea site (http://www.4allvitamins.com/) that Tanya recommended to me. It is an awesome website with tons of great teas! I was about to buy a bunch of teas and then I went to check out and they wanted to charge me $20 for regular ground shipping– for tea! So I decided to look around my area for the teas, but so far no such luck. Does anyone know any other tea websites that ship to Canada and have lower shipping rates?
I ended up getting this Lemon Ginger flavour at Fortinos: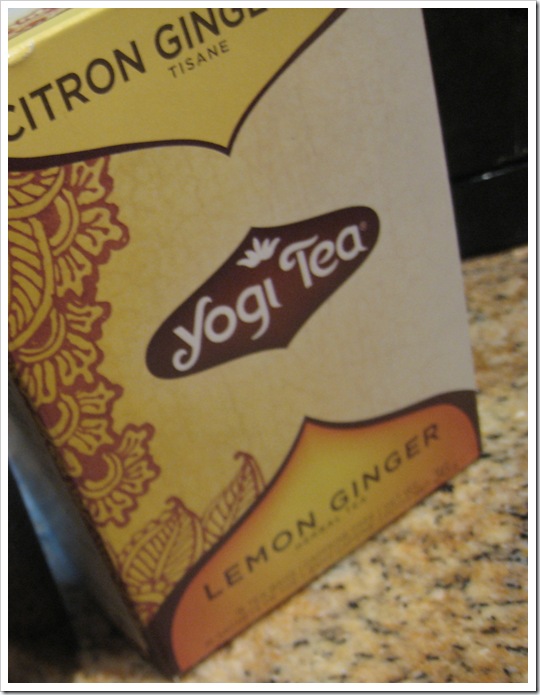 It is good although the licorice taste kind of put me off at the beginning. I got used to it though and quite enjoyed the tea!
Then I bought a new beauty buy! Maybelline Stiletto Lash Mascara (in very black).
I'm sure you have all seen the commcercial on TV lately. Who doesn't want Stiletto lashes??? Stay tuned this afternoon for a beauty review!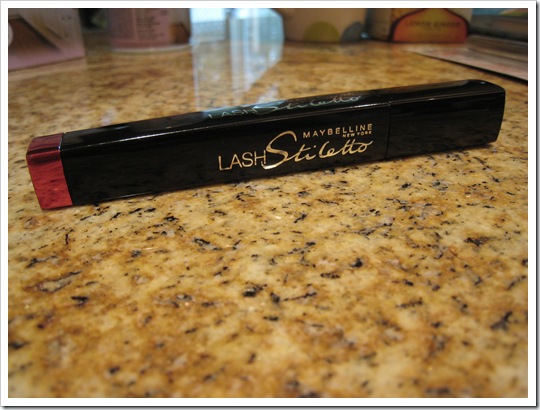 At Bulk Barn, I got some rolled fondant for an upcoming baking experiment (as well as the cup molds from last night's baking experiment):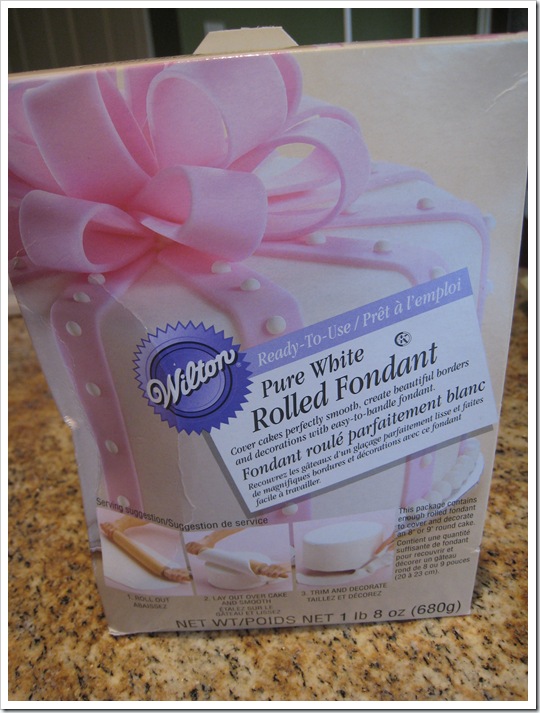 Then I found some knee sleeves at Shoppers Drug Mart (they were cheaper than Running Room):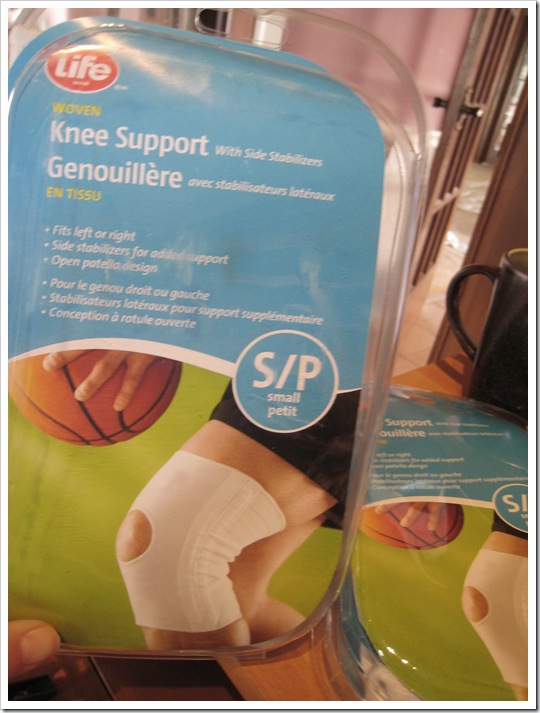 I can't wait to try these out!
We also went to Canadian Tire because Eric needed to look for a 3-way light switch. He didn't find one but I sure found a couple of fun buys:
I got this awesome huge mug: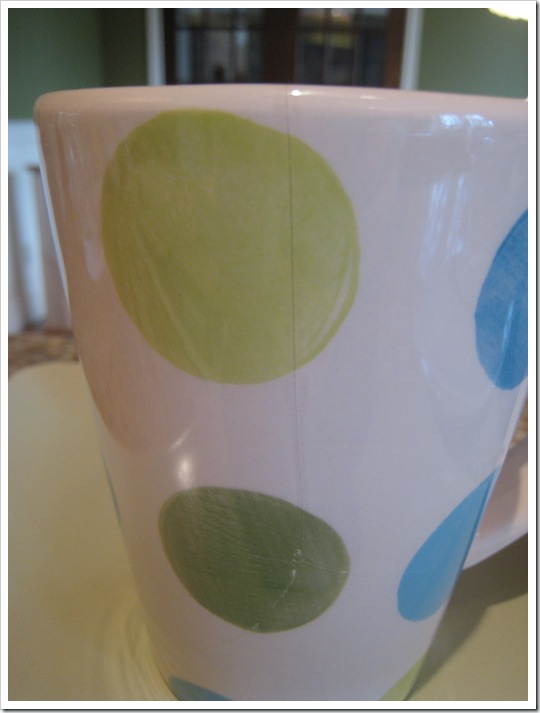 That Eric accidently cracked on the tile floor putting the grocery bag down when we got home. It is cracked straight through. I almost shed a tear!! I LOVED this mug. :(
I also bought some Green Insect traps  and spray (shown below top middle). As soon as I got home I set up these traps all over the bathroom (that's where we have a problem because they come in through the sunroof!). I also got a BBQ lighter for a buck.
All together: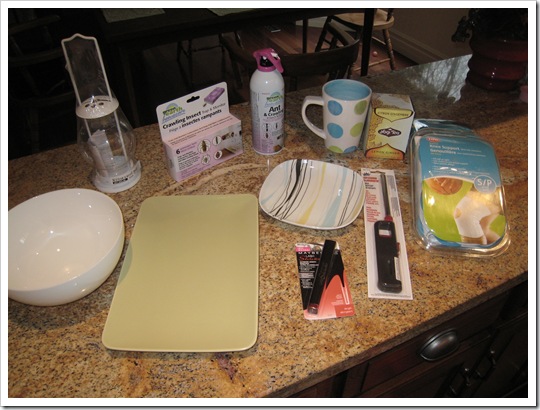 It was a very successful trip! Just too bad about that mug! Maybe I can use it as a planter?

Last night, I made Choco Peppy-Mint Bites with a twist.
Choco Peppy-Mint Cups!
How cute are those?
The shell is made out of dark chocolate. I thought these would be a really fun dessert to feature on Glo Bakery. I can't wait to try one!
One of my future baking attempts is going to be a healthier Peanut Butter Cup! Can it be done? I will soon find out!
I'm off to make some breakfast, Yogi tea, and work on some Glo Bakery stuff! I have some website updates to do and I want to work on that logo!
See you this afternoon for an update on my BBBC Progress and a Stiletto Mascara Review!
Enjoy a HEALTHY and ACTIVE Sunday!

Today's Yogi Quote: