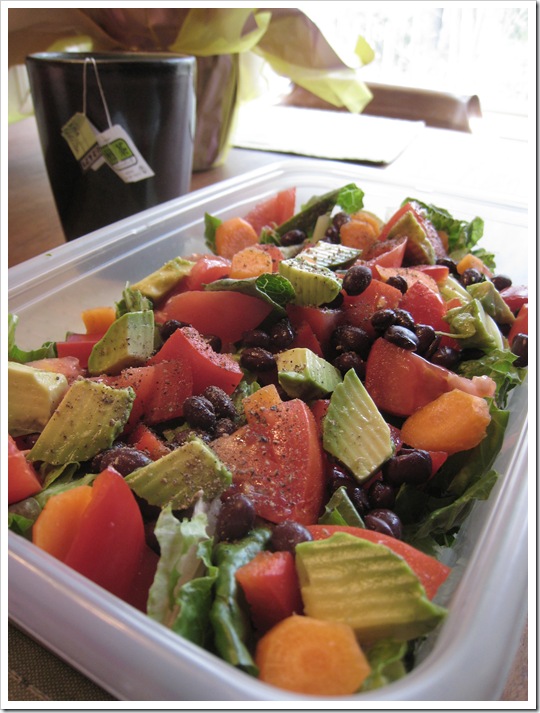 Did I mention that I like big salads?
Me and big salads go way back. In university I used to have a big tuna salad every day at lunch, complete with bagged zero-nutrient iceburg lettuce.
You know the bagged kind of iceburg lettuce that is supposedly 'pre-washed' and comes with tiny slivers of carrots and radishes?
Yea, that kind. I used to live off it.
It was quick and easy– and calorie free! What can I say, my priorities were not quite in order in university.
Fortunately, my salads have improved over the years. :)
I know chose nutrient rich greens such as spinach and romaine lettuce. And I load on the healthy toppings!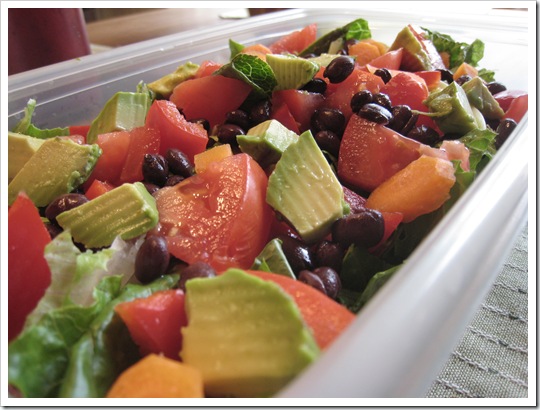 The Big Salad:
1 full head of organic romaine lettuce (PC Brand)
4 tomato slices
1/2 avocado
1 cup Black beans
Black Pepper
Kraft Balsamic dressing
1 small organic carrot
1/3 Red Pepper
There is so much goodness in this meal I could barely contain myself!
The 1 cup of black beans adds 12 grams of protein and 10 grams of fibre to this salad. Perfect mix'n!
With a side of toast + super lycopene packed tomato paste: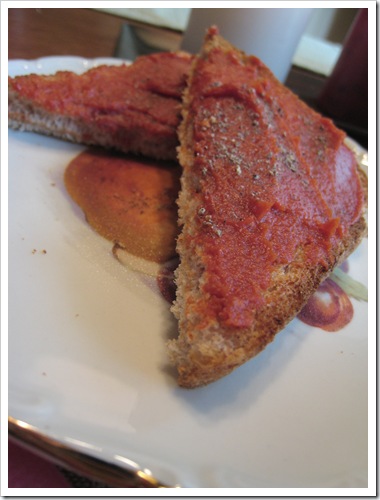 With a side of calcium and Vit D: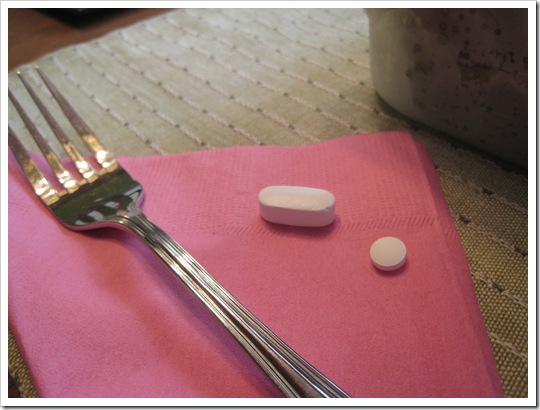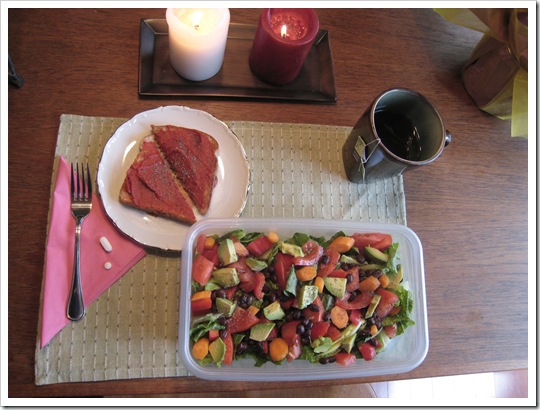 After lunch I was stuffed. Probably more stuffed than I was after yesterday's lunch. Although I still managed to fit in a sample of a banana cake ball that was eying me from the fridge!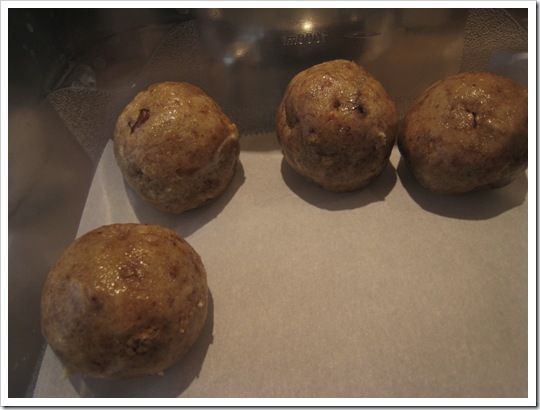 They are super yummy! I can't wait to finish the experiment!

Eric and I were hard at work on our date :)
I did about 1.5 hours of yardwork and burned an estimated 200 calories.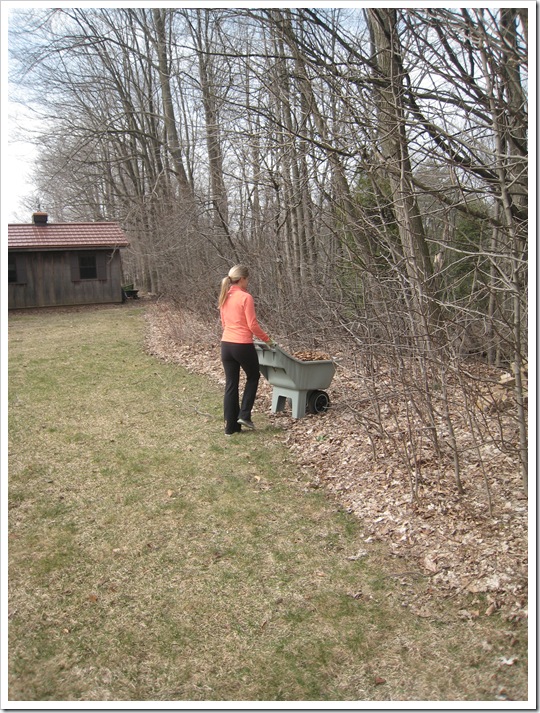 Dumping all the leaves in the woods: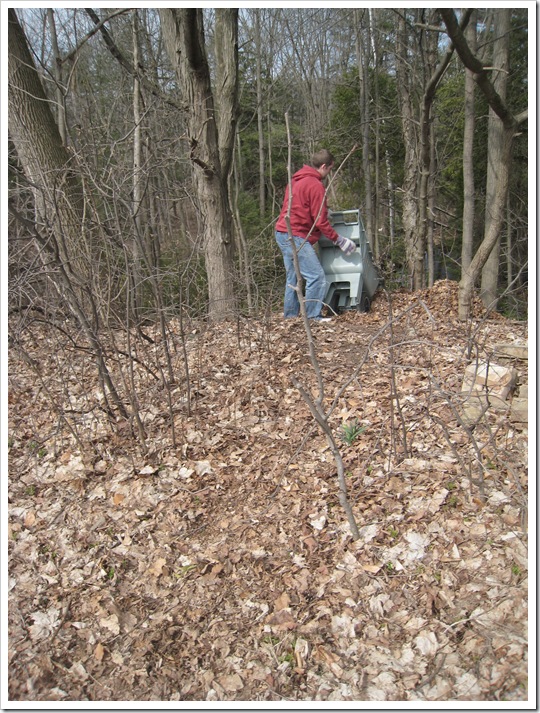 I found a tree to do pull-ups on…I couldn't even get myself up half-way! It was pathetic. I need to work on that one.
 Lily of the valley in the picture above (I think?).
Busted! I found Sketchie sleeping all over my freshly washed Lulu clothes!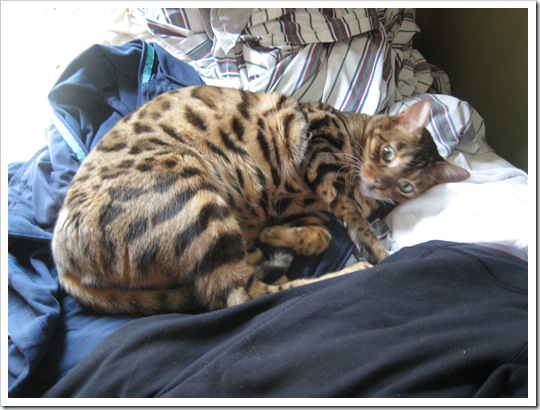 I came in and was wishy washy whether I wanted to get my workout over with then or if I should wait until after our errands. I opted to just hit the treadmill for a 2 mile run. I figured I would not be in the mood to workout once home, especially after showering and drying my hair + makeup!
Workout details:
Duration: 31 mins
2 mile run (4.8 mph, incline 7%) + 5 min walking cool-down
Max heart rate: 162 bpm
Avg heart rate: 149 bpm
Feel the burn: 252 kcals
I figure with the yardwork + 2 mile run I burned about 450 calories or so. Not too shabby! We got lots accomplished in the front and backyard too. Pretty much all of the flower beds are raked, weeded, and leaves/sticks removed.
Ok, we're off like a herd of turtles to run our errands! Ikea, Running Room, Bulk Barn (maybe), Fortino's, etc! Hopefully I can find some storage containers at Ikea so I can start reorganizing my kitchen with all of my baked goods.
Enjoy your day! The lovely sun just came out here and it is 23C out!!! Loving it!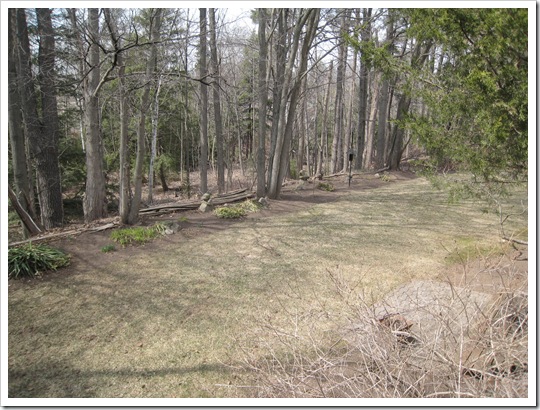 See you tonight for Part 3 of the baking experiment and a delicious vegan casserole!