Umm excuse me, last time I checked it was SPRING!!!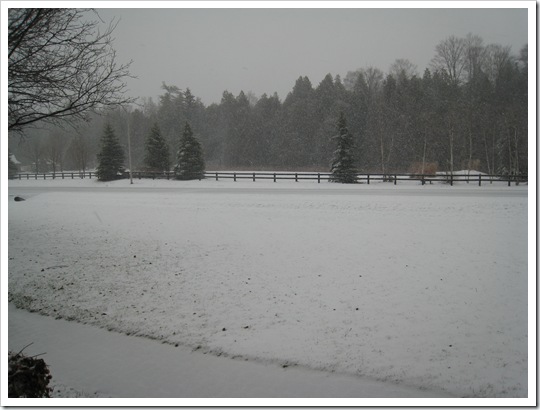 Ew.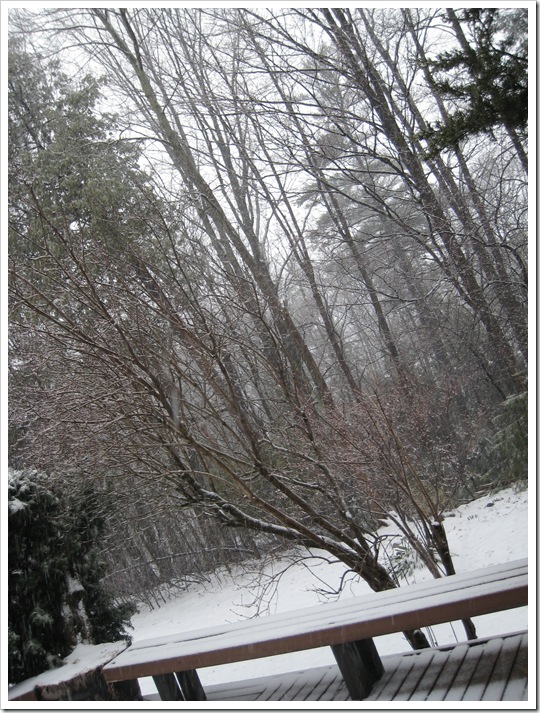 Monday Madness, indeed! :(
Hopefully it will melt as fast as it came!!
Now onto bigger and better things…another contest!

Chocolate and more chocolate.
What could be better?
Did anyone guess that 5 delicious Jocolat bars were part of the contest giveaway?
Sneaky, aren't I? :)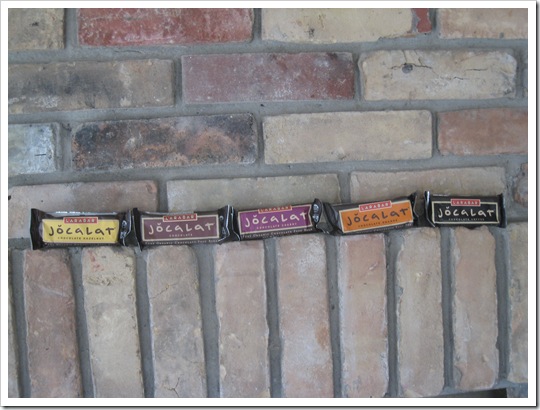 Because I have been so strangely lucky winning contests lately, I decided I would share the wealth!
Also…I am giving away 2 of my delicious Chocolate Banana Glo Bars: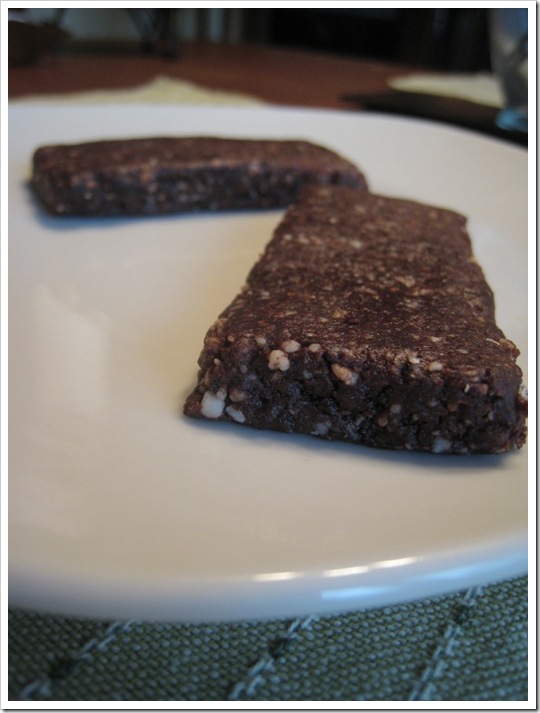 YUM!!!
How to Enter:
Note. Both items need to be completed in order for you to participate. If you don't have a blog you can skip #2.
1) Leave a comment below with an idea of how I can fundraise for my first running race this summer. The idea should likely involve Oh She Glows and/or Glo Bakery in some way for advertising and spreading the word. Think about the idea's effectiveness in terms of how creative/original it is, what would motivate people to participate or what their incentive would be, and how the word would be spread, online and offline. Please note that I am fundraising for the Canadian Cancer Society.
2) Link back to this contest in a post on your blog (if applicable).
Contest ends: April 12, 2009 at 8pm EST.
Winner: All entries will be verified to ensure that the two steps above have been completed. Once this is verified, I will narrow down the ideas to 5 and then all of you will VOTE on the winner who has the best idea for a fundraising campaign.
The winner will receive 5 delicious Jocolat bars as well as 2 Chocolate Banana Glo Bars!!
Get your thinking caps on! :) And good luck.

Day 11 (April 6th): Is there something in your diet of late that has been dragging you down? Too much caffeine, not enough veggies, too much sodium, or too many processed/artificial foods? Do you best today to reduce or cut out the diet downer. Tomorrow morning, see how it makes you feel. Did you notice a difference in just one day?
Also, do 3 sets of tricep dips for as many reps as you can do!
See you this afternoon! Have a great Monday everyone. :)
PS- Our power is going out from the snow storm!!! yikes!