Bears Beets Battlestar Galactica
Can someone please find me that clip off You Tube and send it to me? I am DYING to watch it again! Oh, the look on Jim's face.
Thank you Valerie!!

I made a totally new combo of Glo Bar goodness this morning! I actually can't believe that it hasn't been made already.
It combines two of my favourite things: Chocolate and Bananas.
Inhale. Exhale.
Chocolate Banana Glo Bars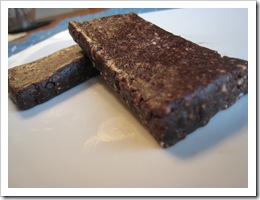 Fabulous.
There is really no other words to describe them.
What about Chocolate Banana Mint Glo Bars?
Yup, made those too.
I think Chocolate and banana are a perfect pair, don't you?
These would be wonderful sprinkled over oatmeal.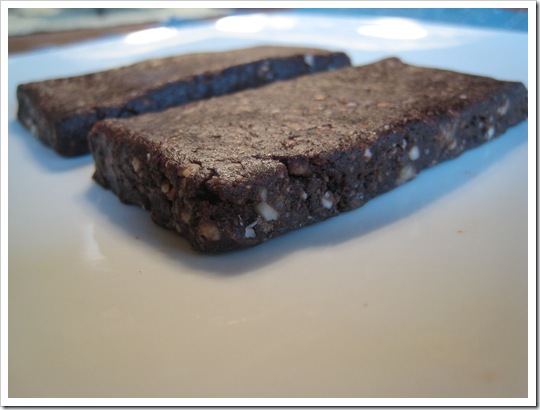 Ingredients: Dates, raw almonds, organic cocoa powder, semi sweet chocolate, pure vanilla extract, bananas.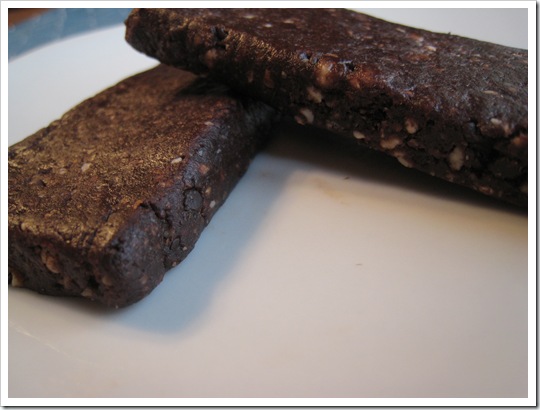 These were fantastic! I love having a bit of healthy chocolate for breakfast. Next time I make these I am totally making them with dark chocolate. Mmmm.
I swear the caffeine in them gives me a little zing!! These chocolate bars are PERFECT before a workout!
Coming up next with my Glo Bars…COFFEE!!!! I don't even like coffee, but I love it in baked goods. ZING!
Each bar has about 216 calories. See here for nutritional info: http://globakery.com/bar/
In sad food processor news, I think my food processor is on the fritz! It has been acting so strange lately. Parts aren't fitting properly, the plastic rotator is melting, and I am burning my poor hands on it. I am dreaming of a Kitchen Aid food processor….lol. Does anyone have a great food processor that they just LOVE and have had no problems with?

Did everyone do yesterday's challenge? :)
For my third yoga pose, I tried something totally new. I was inspired by one of the comments!
It was wonderful! It actually is a great stretch for my groin/injury area (inner thigh). I will be doing this after every workout now!
Day 9 + 10 (April 4th and 5th): Weekends are a great time to crank up your cardio! Get some extra Z's and then use the extra energy to pour into some great cardio workouts! The average person eats about 150 extra calories per day on the weekend, so what better reason to extend your normal cardio sweat session an extra 15-20 mins!
Bad news! I am SICK! My throat has been sore the past couple of days and got so much worse last night. I was up most of the night. :( I am going to go make a super duper green monster with the most veggies I have ever had! I don't want to be sick for Leah's shower!

Here is a snippet of the gift for Leah that I have been working hard on: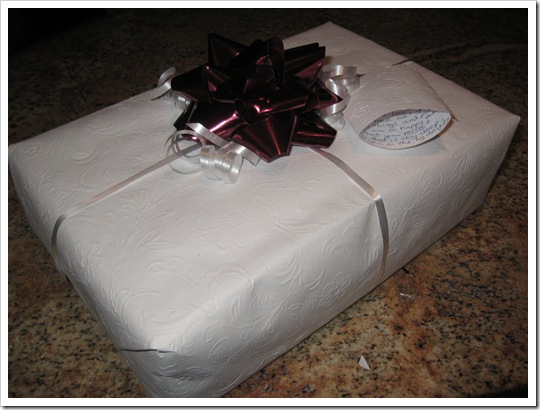 I think she is going to LOVE this gift and I am so excited for her to open it!! :)
See you this afternoon!
Today's question: What is your favourite trick or tip to fight or prevent a cold?
Please help me! I have 1 day to get rid of this thing! :)