Hey guys!
What a fun day my mom and I are having. :) We haven't stopped chatting since this morning and unfortunately the day is flying by!
This morning was all about bakery talk + plans! She wishes that she lives closer so she could help me with the administrative side of the business. She offered to help with typing and whatnot from her house…all I would have to do is scan her some documents and send them to her. That would be such a nice help once and a while! :)
This morning she helped me type some of my chicken scratch recipes. What a good sport! I worked on bakery orders while she did this. Then I hopped on the treadmill and we chatted during my workout. It sure made the time fly!
My little baking assistant: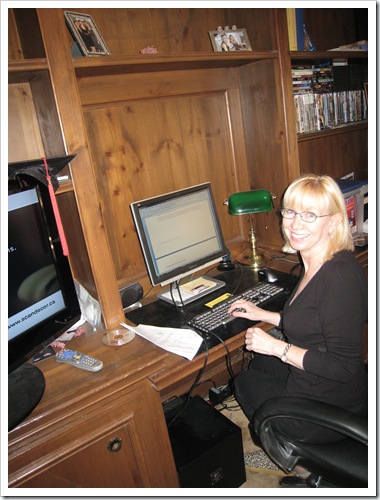 I love my mom!
PS- My mom wants everyone to know she finished the Green Monster and LOVED it!!
Look who I caught playing with the water in the bathroom!
They say Bengals are obsessed with water and Sketchie is no exception.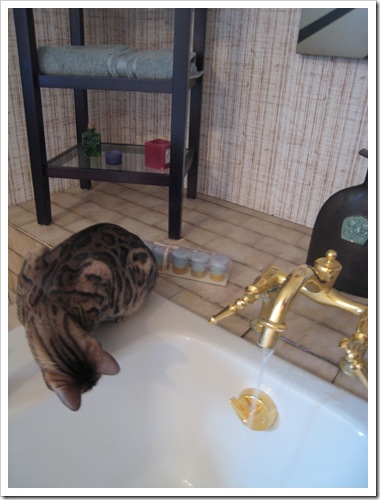 Could he be any cuter?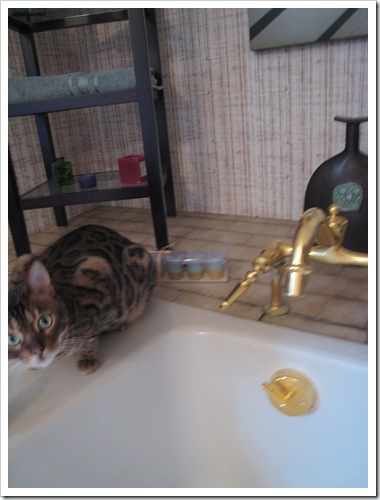 We broke for lunch around 1:30pm. It was simple. Salads (I had another giant one) and an open faced sandwich. The star of the sandwich was my homemade blackbean pumpkin hummus! My mom really liked it.
Just the girls doing lunch! My stepdad had to go do some business today so he wasn't around for all the fun.
Then it was time to test out the bread machine!
After my mom put the ingredients in, we realized that we put them in the wrong order because it said for 3 hour breads the yeast has to go in right after the water. Opps. Not sure if it will turn out or not! We shall see…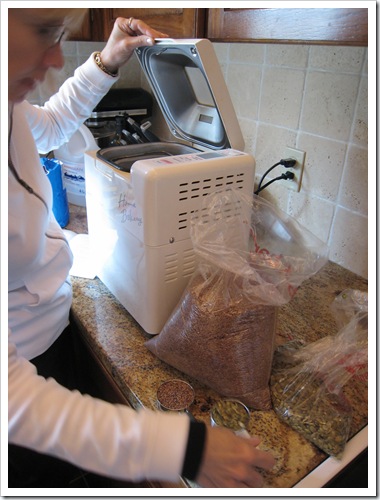 We added 1/4 cup pumpkin seeds and 1/8 cup flax seeds. Yummy! If it turns out I will post the recipe later. ;)

I have a new love everyone.
It is called Gmail Tasks!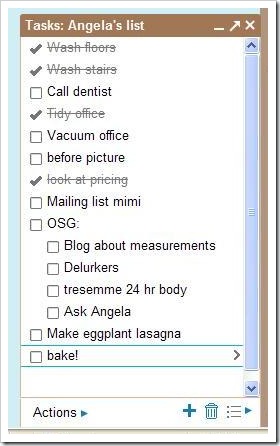 It stays open in Gmail in the bottom right corner and I honestly don't know how I lived without this for so long!
Gmail is the only thing I have open all day long, so this is perfect because it means I don't have to switch over to something new to use it. I am addicted to it! Paper notes BE GONE (I hope!) I love that you can see what you have crossed off. :) You can even create new lists and categorize everything..
And yes, we are making eggplant lasagna tonight for dinner! See you later for dinner recap and my bikini body workout today. :) And possibly a Glo Bakery goodie!
PS- I have had over 100 awesome readers sign up for the OSG Bikini Body Boot Camp and more and more are flooding in. I have about 50 unread emails and I promise I will get to these after my parents leave on Sunday! Keep up the great work!
Today's question: Do you have a favourite swim suit? What does it look like? Do you plan on buying one this summer?