Good morning everyone!
Your comments are killing me! My head is so big I think it is going to explode now! lol. I'm only joking of course. :D
Thank you to each and every one of you for taking the time to write such supportive words. I think it is really amazing how many of your lives have changed positively since coming to OSG!
So I did lots of thinking last night.
But first I wanted to clarify something before getting into my new Blogging Game Plan (BGP).
In last night's post I didn't mean to imply that I was unhappy blogging. I mean, I still enjoyed posting and doing fun questions and doing beauty reviews. I love all of that- that is part of what I love to do. But despite this, I just felt a bit unfulfilled. One can still be content with something yet still feel there is something missing!
I guess that I never anticipated that I would connect with so many of you when I started this blog. In a sense, that has put a bit of pressure on me to do everything I can to make OSG better and better. But I have realized that I don't need to feel pressured at all. I just need to keep doing what I love doing which is what got me here in the first place!
If you are feeling unsatisfied in some aspect of your life, change it! I am a strong believer that life is too short to be feeling like something is missing or you aren't doing something you want to. Seize the day!
I never have accepted the status quo. ;)
Blogging Game Plan (BGP):
So what did I decide to do?
Well I obviously got tons of awesome ideas from you guys! It is really cool how many of you are willing to help a girl out. ;)
When I started my blog, I came across this website that had a different theme for every day. One day was food, one was exercise, etc. I thought that was a neat concept. Lindsey also commented to this idea last night about organizing my daily posts into a theme. This would eliminate my frustration for writer's block or trying to figure out what topic to post about next.
Because I realized last night that a lot of my frustration lately was due to not having a BGP. I was unorganized with my thoughts. Sometimes I feel like there is so much I want to do and so much I want to communicate that I just get overwhelmed and just end up posting my 700th green monster and a quote. I know that many of you do enjoy these things, and I will continue to post food and the like, but I want to move the blog to a more organized format where I can pursue my love for writing in a more formal way.
Now back to the daily themes.
I decided that this wouldn't be ideal for Oh She Glows. The main reason is, I think that I may lose readers' interest when I tell them exactly what to expect. AGS mentioned the one thing she really loves about OSG is that each day is a surprise.
And that is how I have always kept it.
I love that my readers don't know what is coming next. Is it beauty, fashion, fitness, baking, food, etc??? Your guess was as good as mine! lol. So I decided that I want this element of surprise to stay with the blog.
Theme + Element of Surprise = BGP!
So I have decided to do this. I am not going to do a daily theme, but a post theme. Each post will have a theme to it. It will either be all fitness, all food, fashion, etc. I think my problem was that before I was trying to do everything in one post and I felt like it was a disorganized mess.
Here are the themes I am currently thinking of doing:
Food (meals, new recipes, baking)
Fitness (Fitness news, my workouts, gadget reviews, How to's)
Fashion (My favourite fashion pieces, new trends, celebrity fashion, fashion on a budget)
FAQ's (obviously!)
Fun (Free for all post! I can post anything I want…it has to be fun!)
Flirty (Beauty, product reviews, makeup, etc)
Freestyle (Freestyle writing- write about any topic I choose!)
As you can see F's have been good luck for me since I started this blog, so I am going to stick with them!
So in a nutshell, I hope that you can expect a more cohesive sense of OSG from now on. What I am posting about won't necessarily be all that different, but it will be pitched in a new way. I also plan on writing more on topics that I love!
I feel much better now. :)
Now, I'm going to do some of this:
And no post is complete without a fun picture (From cute overload). Just look at that dog's tongue!!! lmao!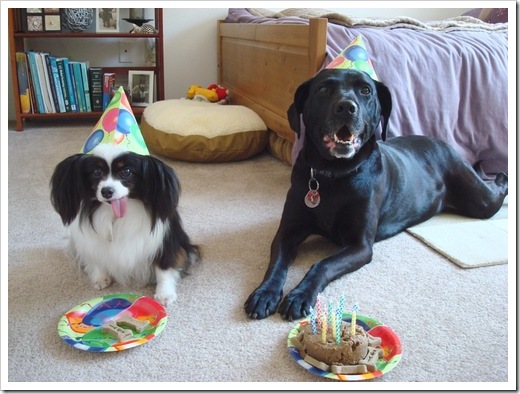 By the way check this out- it is hilarious. "You know you are living in 2009 when…" I found it at The Mom Behind The Designs!
You know you are living in 2009 when…
1. You accidentally enter your password on the microwave.
2. You haven't played solitaire with real cards in years.
3. You have a list of 15 phone numbers to reach your family of 3.
4. You e-mail the person who works at the desk next to you.
5. Your reason for not staying in touch with friends and family is that they don't have e-mail addresses.
6. You pull up in your own driveway and use your cell phone to see if anyone is home to help you carry in the groceries.
7. Every commercial on television has a web site at the bottom of the screen.
8. Leaving the house without your cell phone, which you didn't have the first 20 or 30 (or 60) years of your life, is now a cause for panic and you turn around to go and get it.
10. You get up in the morning and go on line before getting your coffee.
11. You start tilting your head sideways to smile. : )
12 You're reading this and nodding and laughing.
13. Even worse, you know exactly to whom you are going to forward this message.
14. You are too busy to notice there was no #9 on this list.
15. You actually scrolled back up to check that there wasn't a #9 on this list.
AND NOW YOU ARE LAUGHING at yourself.

"Success is not the key to happiness. Happiness is the key to success. If you love what you are doing, you will be successful." ~ Albert Schweitzer