Good morning!
Happy Friday :D
I had my 'dress fitting' this morning. It is always best to do the fitting first thing when my stomach is flattest! lol.
Sketchie was my personal tailor…
And the dress….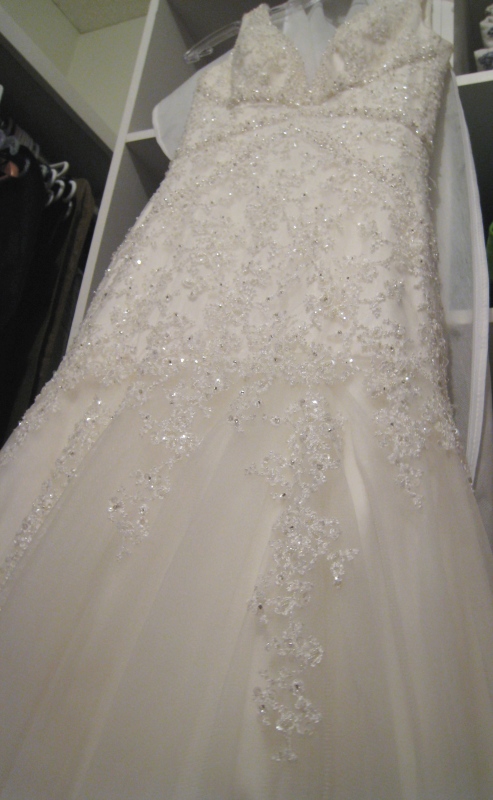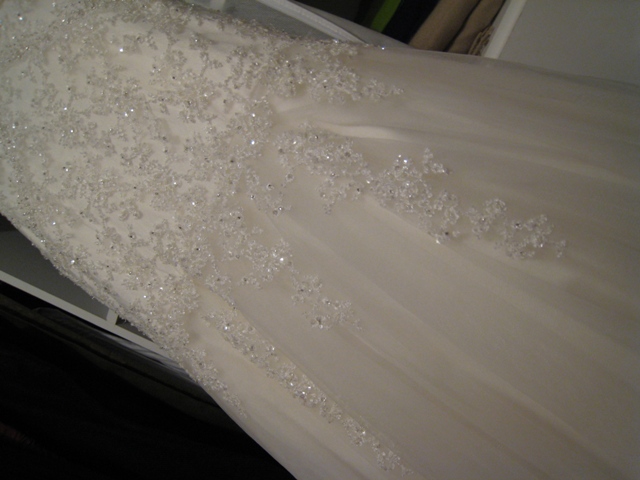 With me in it :)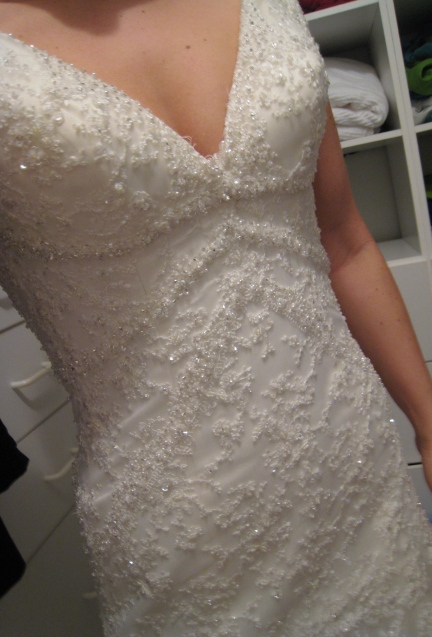 The result?
Thankfully, the dress is starting to fit better! I have definitely seen a bit of progress, which is really encouraging given that it has only been several days. I have exactly 7 days left! I still have about 2 inches in the back that won't zip up. I am almost positive that I can get there in a week by making healthy substitutions and a bit of exercise each day. No deprivation required!
Breakfast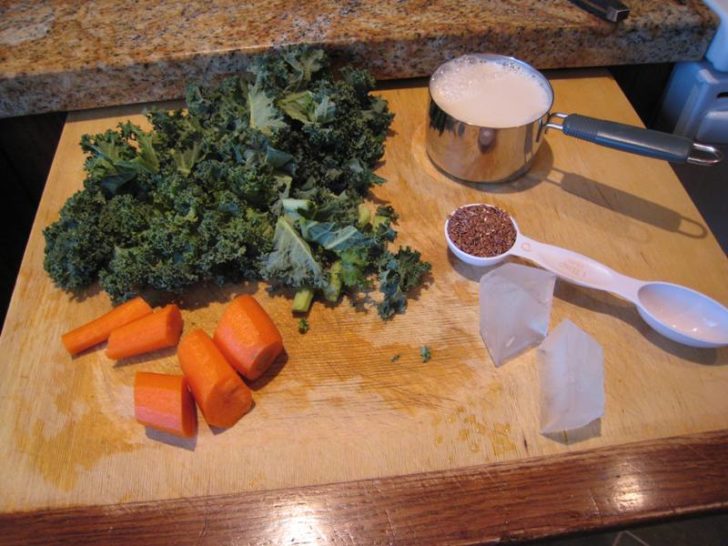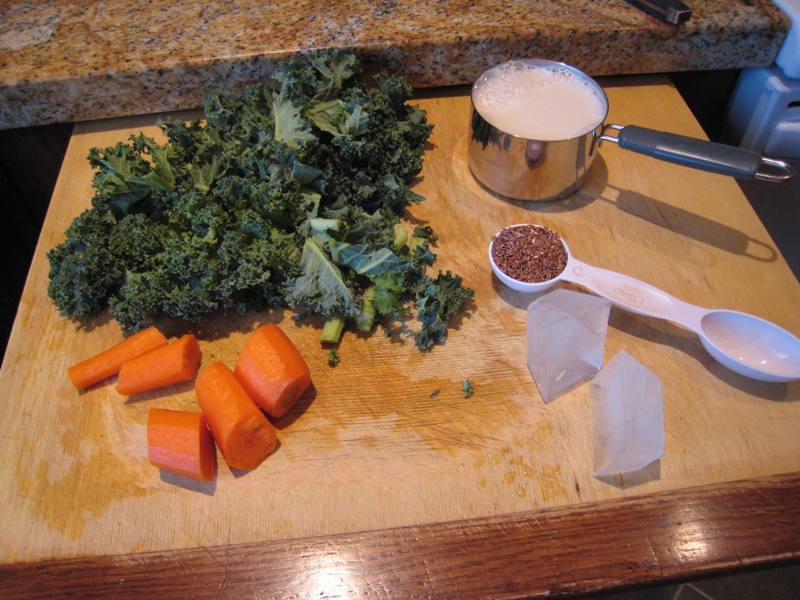 A Detoxifying Green Monster:
3 organic kale leaves
1 organic carrot
1 Tbsp flax
2 ice cubes
1 cup low-fat Soy Milk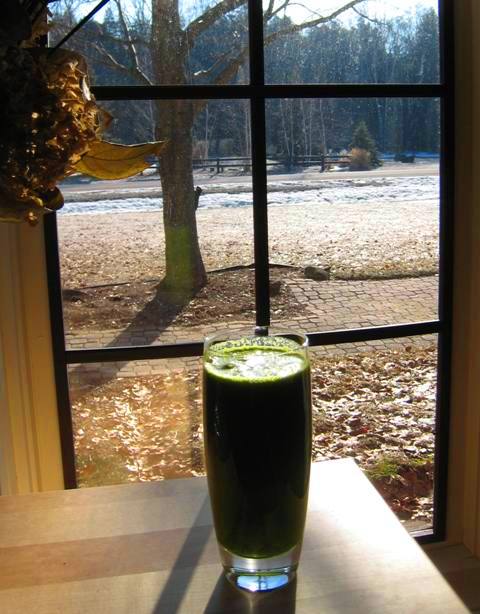 Delicious as always!
It is so warm outside today!!!
I was outside in just my PJ's to take a picture and I wasn't even cold. It is supposed to be 59F/15C today which is VERY uncharacteristic for Ontario in MARCH!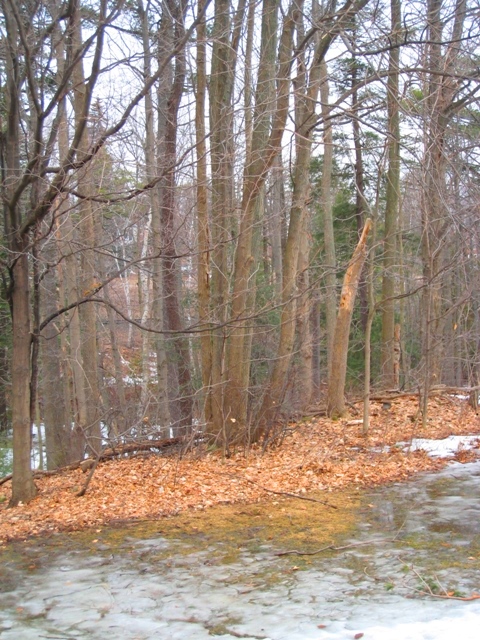 I expect the snow will be gone by end of today!!! Who hoo!!!
Oh She Glows Announcements:
1) Today is Day 14 of CFW! Can you believe it? I have not craved sugar since about day 9.
2) The unveiling of Oh She Glow's new website will be THIS WEEKEND!!! Stay tuned for the official unveiling time! We were up late again working on it…and will probably be putting the finishing touches on it today/tonight. I really hope you all like it as much as I do!
3) Stay tuned later today for FAQ's and my new kitchen scale
I leave you today with Madonna's 5 workout Rules…
1.  Stick to a time but be flexible.  Madonna leaves her home at 8am to workout.  Even if she's had a late-night event, she still won't skip her workout.  She'll just head out at 10:00am instead!
2.  Ditch the crummy sweats.  The Material Girl always insists on having the coolest athletic clothes when she heads to the gym.  Studies have shown that what you wear reflects your attitude and can motivate you.  So, ditch those sweats you wore in high school and pick up some new gear!
3.  Change it up.  Madge is always mixing up her workout so she doesn't get bored.  One day she'll hit the gym and the next, she's jogging in Central Park.
4.  Find friends who love to work out.  The singer works out with friends such as Gwyneth Paltrow and Stella McCartney and maybe we should follow her lead.  Having friends who share your interest can keep you motivated when you're thinking about ditching the gym for a stop at the cupcake factory!
5.  Don't overdo it.  Despite her ripped body, Madonna has said she never works out for more than 45 minutes!  This is plenty of time go achieve an amazing body as long as you follow Rule #1 and never skip your workouts.
What is your favourite workout rule or tip?