Good afternoon!
Today is going along well…but I feel like I have gotten nothing accomplished! Wait, I did get something fabulous accomplished- I had a wonderful lunch with my sister in law and niece. :D It was so fun to catch up. I made us a lovely chick-pea stir-fry:
Chick Pea Stirfry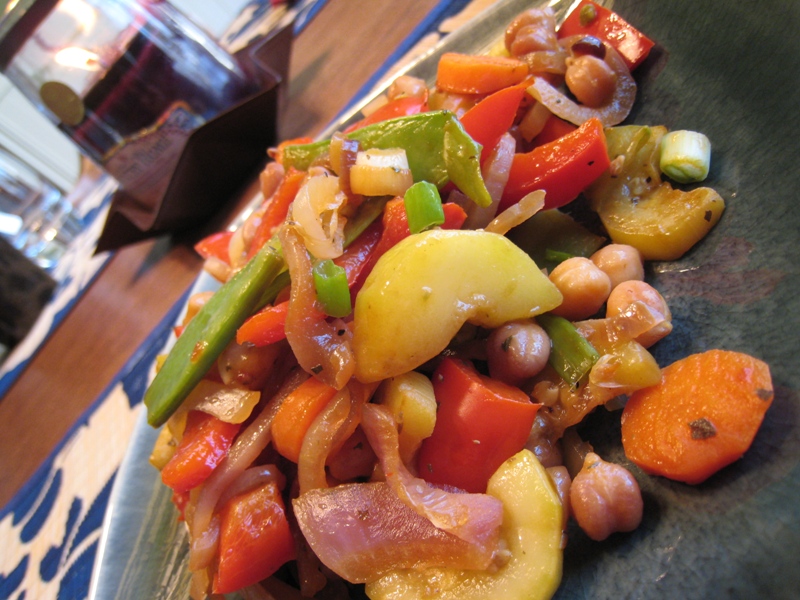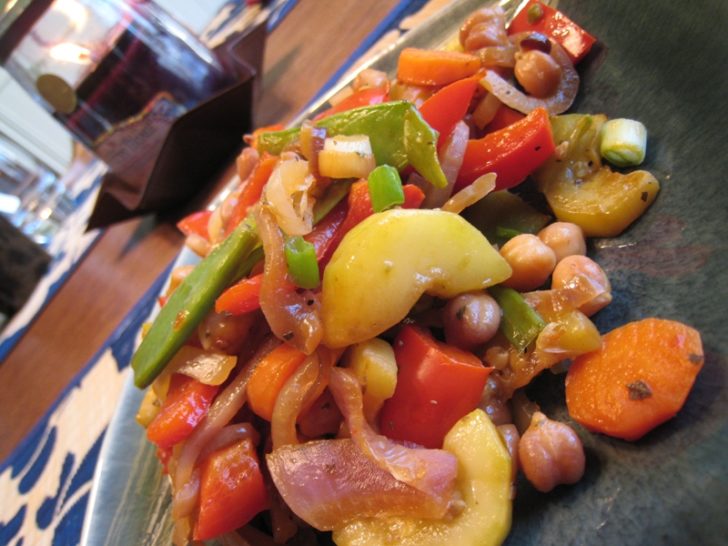 The Contents:
1 zucchini, peeled and chopped

1 organic carrot, peeled and chopped

2 red peppers, chopped

1 red onion + 1 sweet onion, chopped

2 handfuls pea pods

1.5 cup chick peas

Sun Dried Tomato and Herb salt free seasoning

freshly ground black pepper

Fat free Italian dressing (Kraft)

1 tsp minced organic garlic
Going in: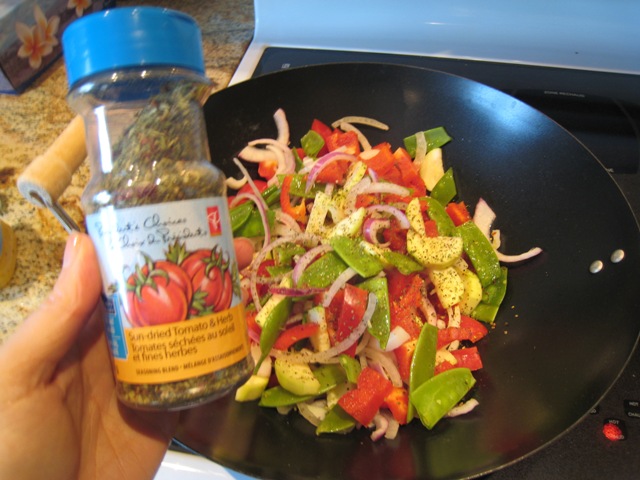 Directions: Rinse, chop, peel veggies and throw into the skillet with 3-4 Tbsp Italian dressing. Add lots of sun dried tomato seasoning and ground pepper. Cook on medium heat, stirring often, for 15 mins.
My plate: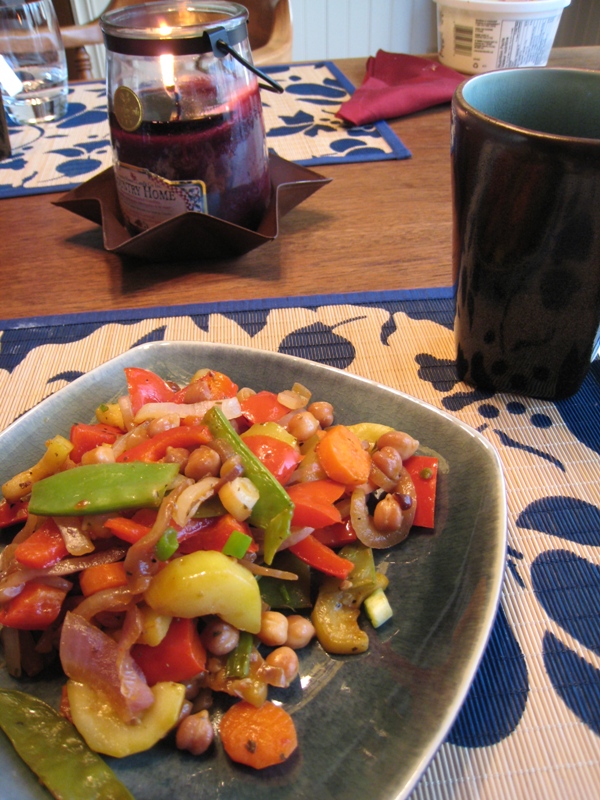 It was so so good! :D Nothing makes me happier than a meal full of veggies!
Wedding dress plan: I had bread on the table (buns), but I opted for another small portion of stir-fry instead of the bread. I figured the extra veggies would be more volume and fill me up more than a tiny piece of bread. My mid-morning snack was a handful of Amy's Organic Crackers.
OSG Announcements:
1) Good news! Glo Bakery has been officially granted incorporation!! After 3 resubmissions I am so happy that it is finally approved. Onward and upward with the formal plans!!
2) Our photographer has put up a wonderful post on his website about the wedding workshop that we will be modeling in! I admit, I am a bit nervous. I am sure it will be great fun though!
3) Don't forget to leave a comment for your chance to win Jillian Michael's 30 Day Shred workout DVD! Make sure you link back to the contest post on your blog.
Oh my gosh where has the day gone??? I need to jet!
I'm going to have a pre-workout snack and then off to the gym for 1/2 or so on the joint-friendly elliptical. :D
Have a healthy + glowing day everyone! Don't forget to do something today for yourself….whether that be a nice bath, an energizing workout, fun TV show, or a delicious meal (or heck, why not all 4?).