Good evening!
The hummus saga went on all day. I wrestled with it, and banged it, and fought it, and nothing. In a desperate attempt, I even put it underneath the oven fan to dry and pull out the moisture. haha. It was a sight for sore eyes I tell you.
I had to walk away from it for a while and then mentally prepare myself to wrestle it again. Still nothing.
Hubby gets home, chalk full with his man power, and frees my hummus within 10 seconds. I stood there in awe. Half deleriously happy, half deleriously angry.
I didn't even bother asking.
"I musta loosened it for ya…" I said with a sly smile. 
I silently scooped out my dead hummus into the compost bin and had a private funeral service for it.
Note to self: do not put piping hot chickpeas directly into the processor. Man, is this machine moody.
~~~~~~~~~~~~~~~~~~~~~~~~~~~~~~~~~~~~~~~~~~~~~~~~~~~~~~~~~~~~~~~~~~~~~~~~~~~~~~~~~~~~~~~~~~~~
Crap Free Week, Day 3
Today has been going well!
I fought off the sugar demons after dinner.
Angela 1, Sugar Demons 0
My kitchen is a war zone right now because I have about 30+ decorated sugar cookies, a loaf of my oil-free Apple Pumpkin bread, and 6 muffins. None of which I have sampled! Go me!
Late afternoon (around 4:30-5pm) I had 1 and 1/2 servings (about 20 crackers) of Amy's Organic Crackers in Onion flavour. I also had a Cashew Cookie Larabar.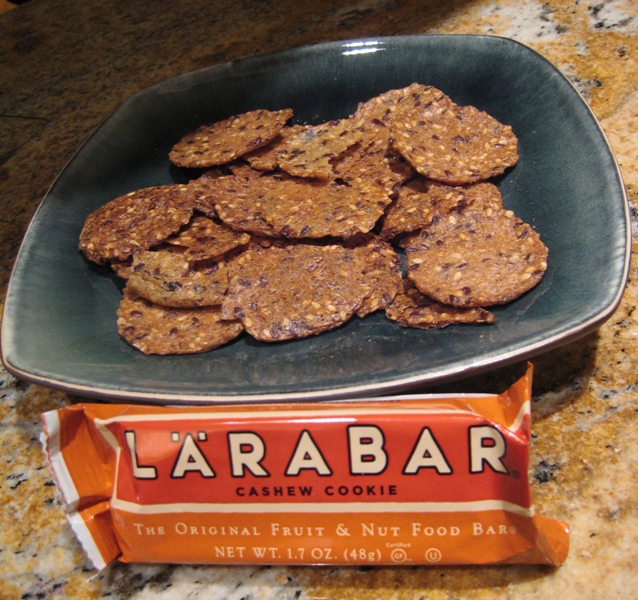 Then we had dinner around 7:30pm:
Dinner was an Amy's Organic Veggie Burger + 1/2 avocado + Slice of tomato + 1 huge handful of sauteed spinach over 1 piece of toasted whole wheat bread. I had a side of raw organic carrot for some volume.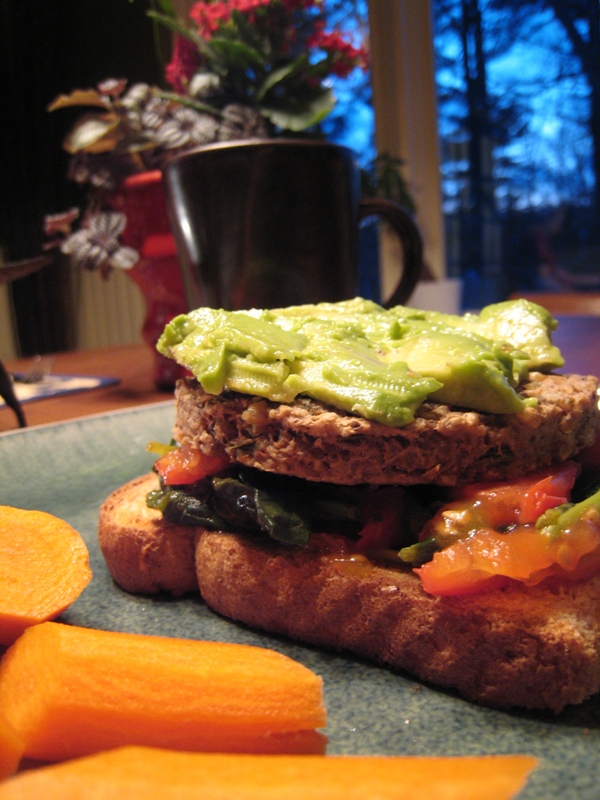 Look at the beautiful sky at dusk! I love how the days are getting longer now. :D Spring is right around the corner…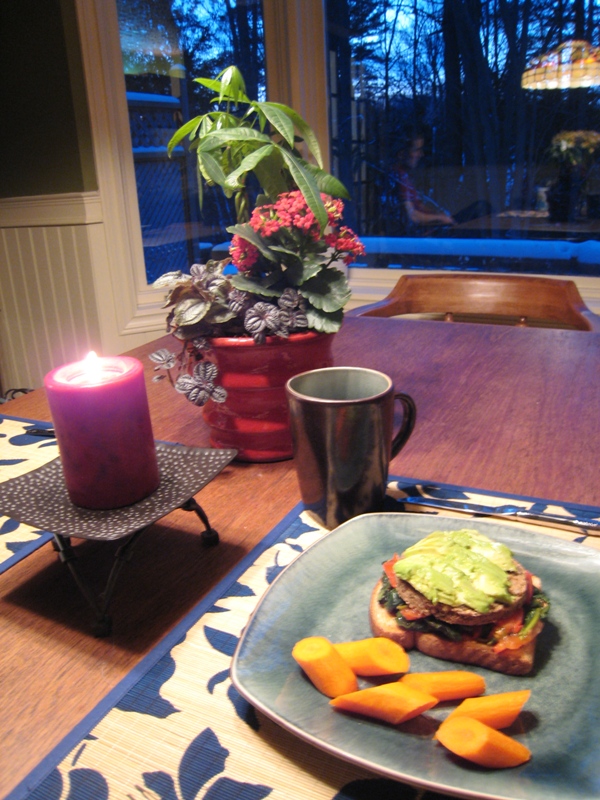 I was majorly craving sugar for dessert. After slicing Eric a thick piece of pumpkin bread slathered in margarine….I settled for a small bowl of Spelt cereal and almond breeze (not shown).
for my night time snack, I had another green drink (3 today!!!). I find they help control my sugar cravings as soon as I drink one. Immediately after the sugar craving was gone. Must be the good fats from the flax and the green power of the spinach. Yes, green power is a technical term. :D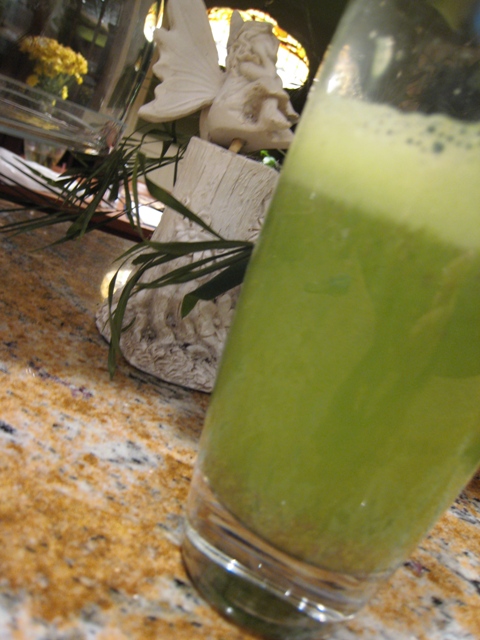 So there you have it! Day 3 of Crap Free Week.
I hope I have gotten through the hardest parts!!
In just 3 days I am feeling much better….I can't wait to see what a week of this will bring.
Other Good News:
I did 12 minutes of yoga today!
I did the episode called 'Finding Freedom'…it was low-key and just what I needed, nothing too tough. It feels so good to be moving my BODY! As much as I want to break out into a 2-mile Army Fitness Test I resisted myself. I've come this far, I'm not going to screw up my recovery now!
~~~~~~~~~~~~~~~~~~~~~~~~~~~~~~~~~~~~~~~~~~~~~~~~~~~~~~~~~~~~~~~~~~~~~~~~~~~~~~~~~~~~~~~~~~~
Oh She Glow's Best Dressed at the Oscars
Here are my picks for best dressed!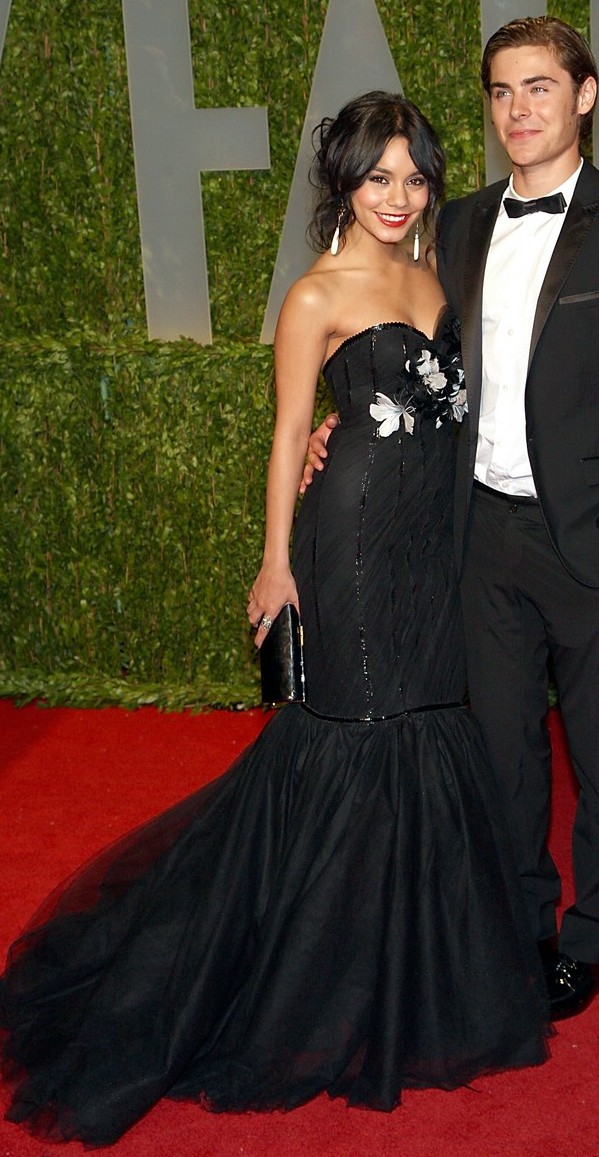 Vanessa Hudgens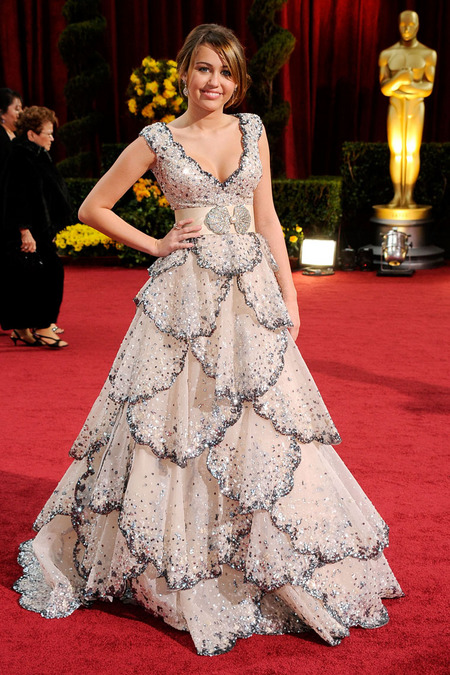 Miley Cyrus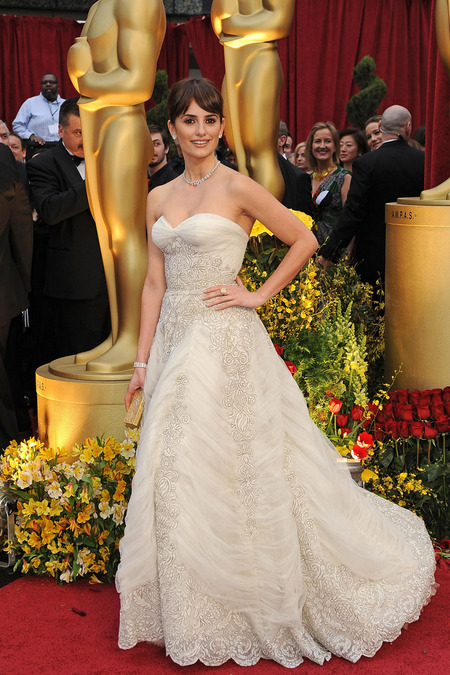 Penelope Cruz

Kate Winslet

Anne Hathaway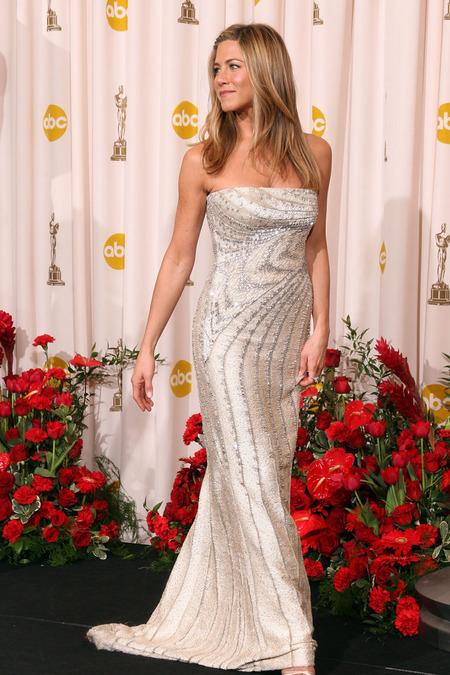 Jennifer Anniston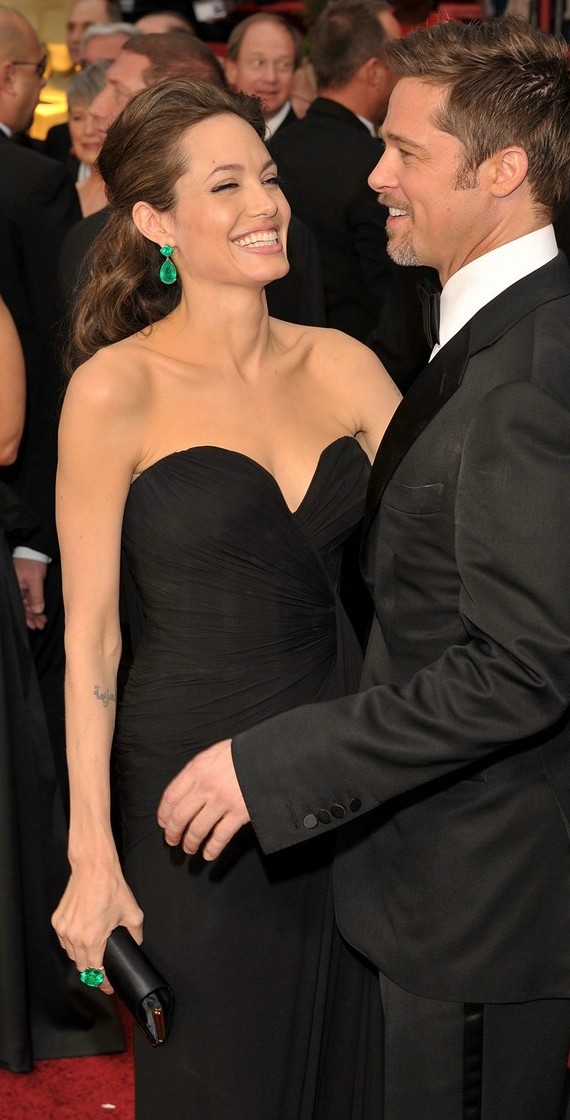 Angelina Jolie
Click Read More to find out my vote for best dressed!
My best dressed vote goes to Natalie Portman!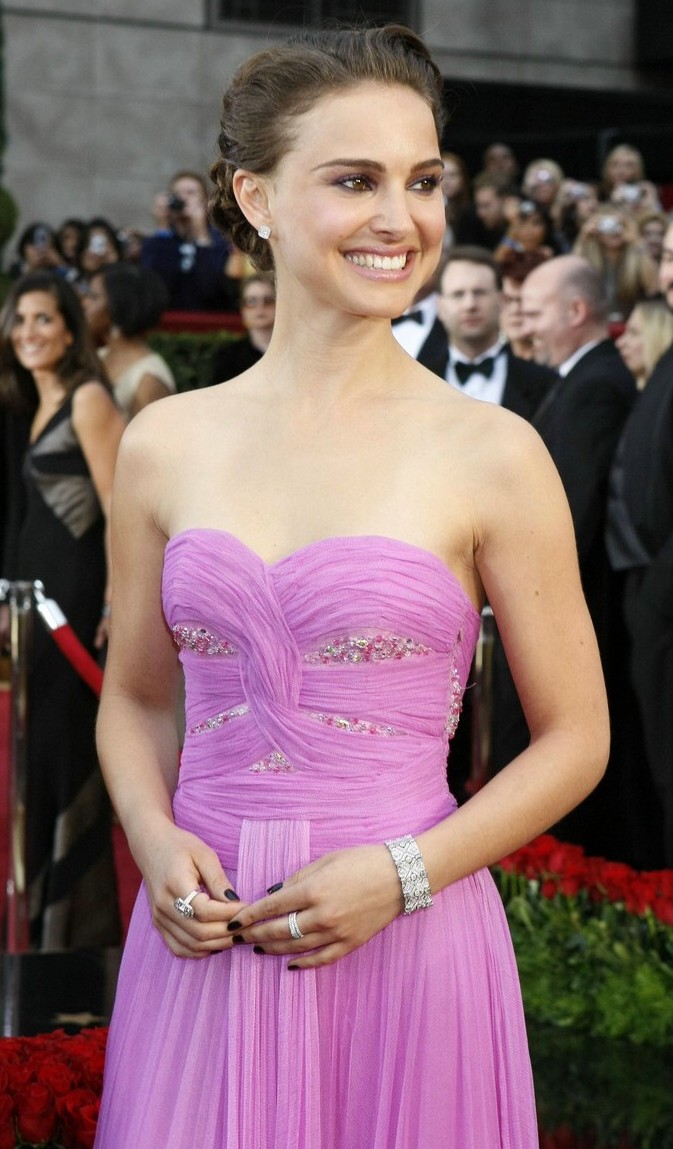 When I saw her on the red carpet my jaw dropped! She looked stunning.
Her dress was unique and a pop of colour among the sea of neutrals.
That's how I knew she was my favourite pick…it was the only celeb that I had that reaction.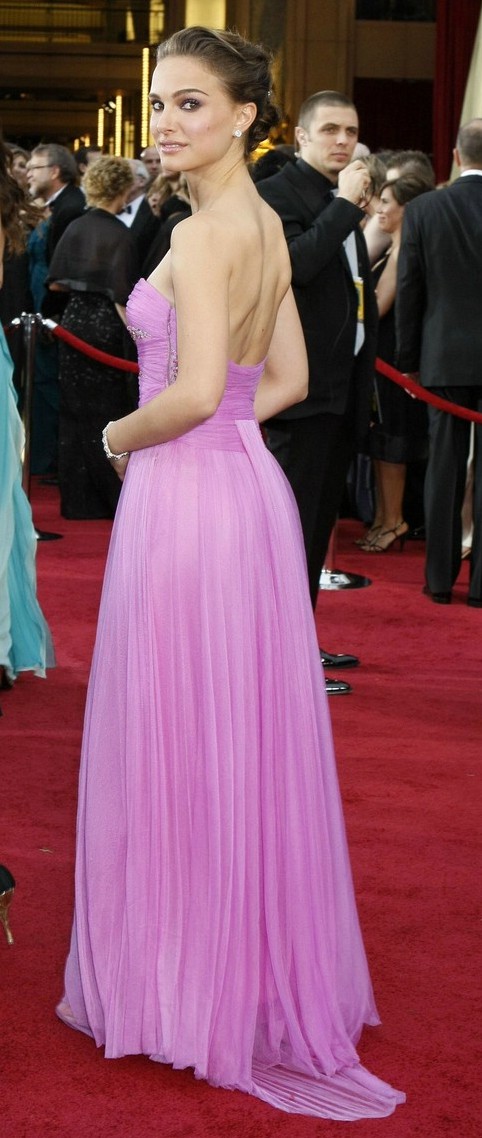 These pictures really don't do it justice. The dress had so much flow and movement when she walked!
Truly elegant, yet still young and fresh!
She also had the most stunning make-up: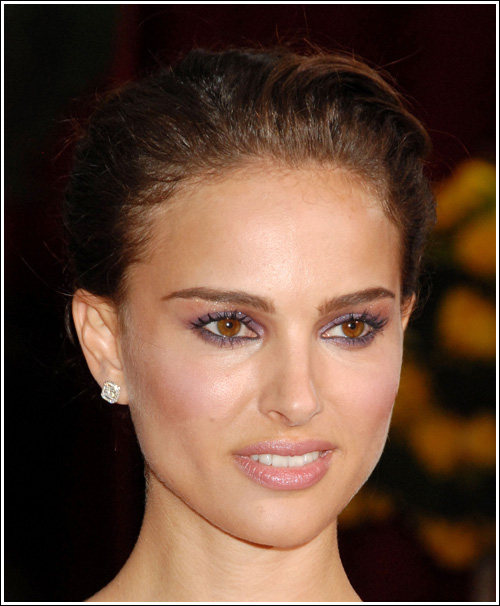 She is one of the most beautiful celebs in my opinion!
Who was your favourite dressed at The Oscars?
~~~~~~~~~~~~~~~~~~~~~~~~~~~~~~~~~~~~~~~~~~~~~~~~~~~~~~~~~~~~~~~~~~~~~~~~~~~~~~~~~~
Stay tuned tomorrow for the worst dressed at The Oscars as well as the fashion trends that were all over the red carpet! I will also be showing video highlights of the best oscar moments…as well as the awkward moment between Jen, Brad, and Angie.
I will also be answering your Crap free Week questions!