Good morning!
We have a special visitor over the next little while. My brother in law Pete is here visiting from out West! Eric picked him up from the airport last night at midnight. So last night I decided to make a loaf of fabulous Brown Sugar Banana Bread. The house smelled awesome!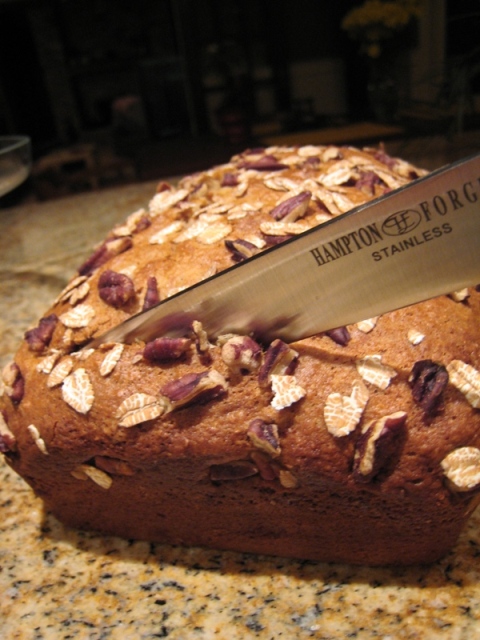 After that Eric and I got on our hands and knees and scrubbed the floors. Then vacuumed up our mess from stripping wall paper. It was a great workout. I appreciate any form of exercise these days.
Now it is time to announce the next contest! Weeeeeeeeeee.
Fit Gear Contest #2
Up for grabs: A beautiful Oh She Glows Fit Gear Hoodie in size small!
This contest is going to be simple!
Contest Rules:
1) Leave a comment below telling me what your favourite piece of clothing is in your closet.
2) If you have a blog/website, link back to this contest post.
Contest ends: Sunday Feb. 22nd 2009
Your comment below will be entered into a random digit draw. Please only leave ONE comment below.
And…..GO! :D
~~~~~~~~~~~~~~~~~~~~~~~~~~~~~~~~~~~~~~~~~~~~~~~~~~~~~~~~~~~~~~~~~~~~~~~~~~~~~~~~~~~~~~~~~~
I didn't have a great sleep last night due to our baby…..errr….cat Sketchie! He meowed and played with his ping pong balls all night! And then when we wouldn't get up in the morning, he meowed and meowed and meowed. I said to Eric, 'Whose bright idea was it to have KIDS!?' lol. So we got up.
I definitely needed a Green Monster this morning. I swear these drinks make my skin glow! I really think I have noticed a difference in my skin since I have been drinking them (a few weeks now??).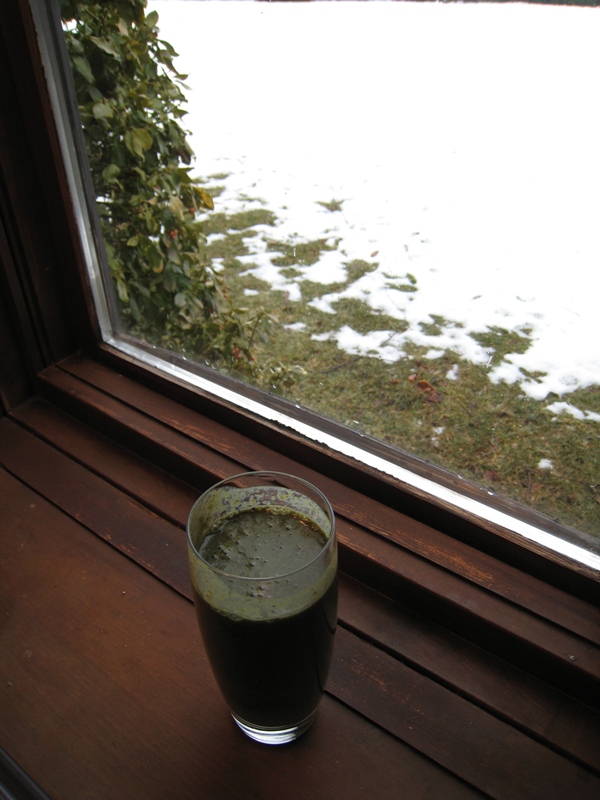 Do you see what I see?
GRASS!!!!!!!
It has rained for the past 2 days and the snow is almost gone!!! WHohoooo!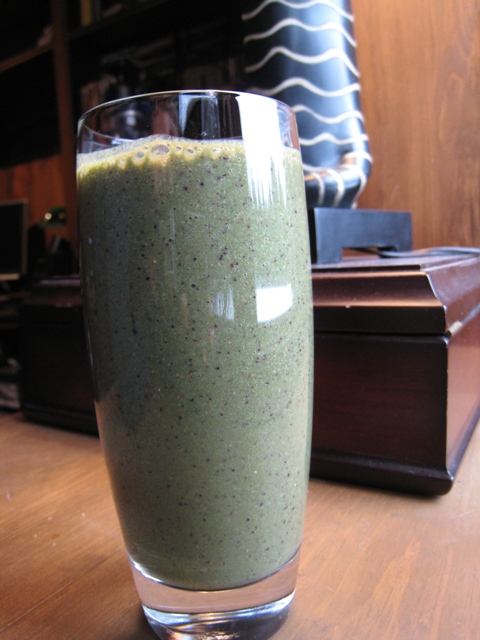 Inside this awesome smoothie:
1 Cup Almond Breeze in original

1/3 cup frozen organic blueberries

2 small leaves of organic kale

1 handful organic baby spinach
~~~~~~~~~~~~~~~~~~~~~~~~~~~~~~~~~~~~~~~~~~~~~~~~~~~~~~~~~~~~~~~~~~~~~~~~~~~~~~~~~~~~~~~~~~
On today's Agenda:
Walmart to pick up something for Eric's Vday gift

Groceries (just a small order- I'm out of Kale and a couple things)

Post office to mail prizes for the contest

Stripping wall paper

Start reading my Nutrition & Welness text
Hubby and Sketchie working on the sunroom wallpaper this AM: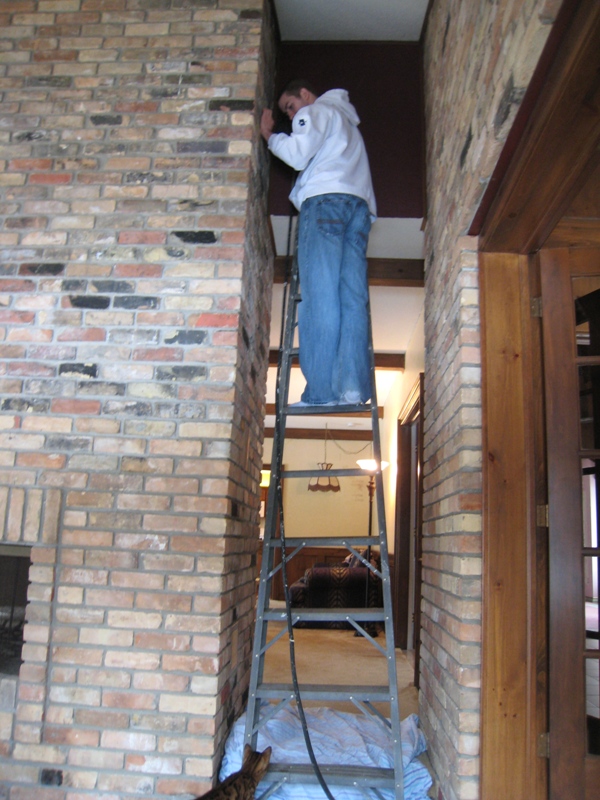 Don't forget to check out my new 'What I eat' page!
And I'm off!
See you later! Have a great day everyone. :)
~~~~~~~~~~~~~~~~~~~~~~~~~~~~~~~~~~~~~~~~~~~~~~~~~~~~~~~~~~~~~~~~~~~~~~~~~~~~~~~~~~~~~~~~~~
We either make ourselves miserable, or we make ourselves strong. The amount of work is the same.
– Carlos Castaneda