Good morning!
Sorry for not posting this recipe last night- it was too late when our friends left. I was sooo tired last night! Everyone left around 12:30-1am and I went straight to bed.
Last night was lots of fun. It was just the release that I was looking for!
Our friends came over around 8. We just chatted and showed them the house and the wall paper removal :)
Then we broke out the Guitar Hero and Wii!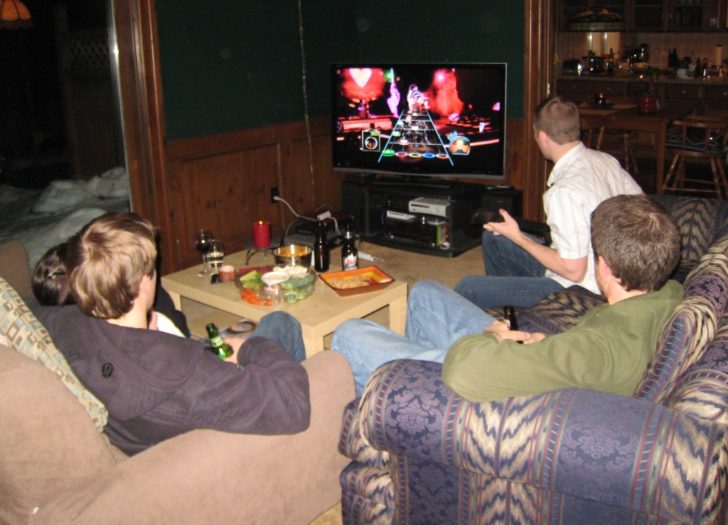 Our one friend Dan is truly a Guitar Hero. He is the most amazing guitarist I know (he played at our wedding). He was acing the expert level songs! Craaazy.
I, on the other hand, suck hard at Guitar Hero. Like really really suck. lol. My fingers don't listen to what my brain tells them!
I am much better at Wii Sports (I beat 3 out of 4 people at tennis!!)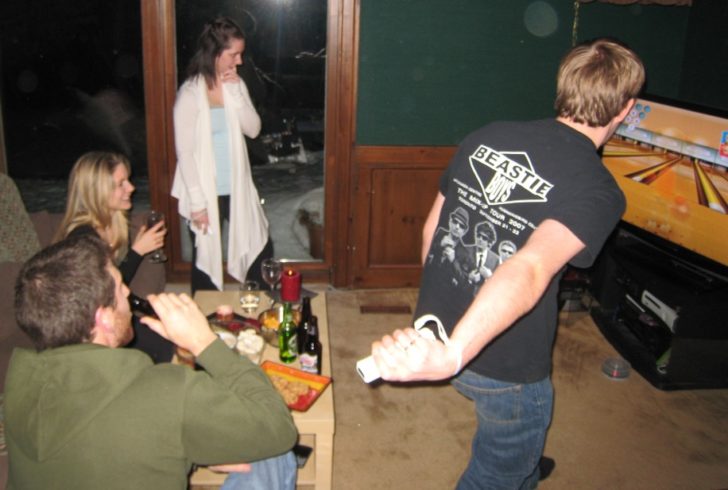 Our 'powersnacks' :)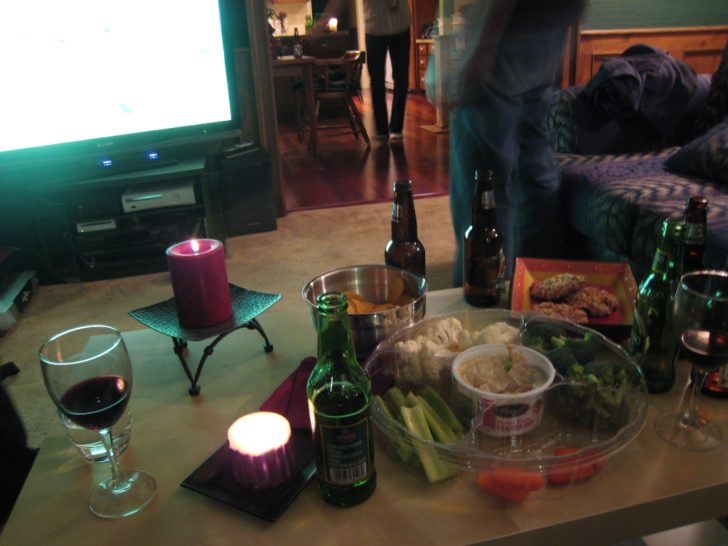 Veggies & French Onion dip brought by guests (yum!)
My homemade oatmeal raisin cookies
BBQ Chips
I had one glass of Wolf Blass Cabernet….delicious.
I got 2 spares in a row at bowling (which turned out to be 4!)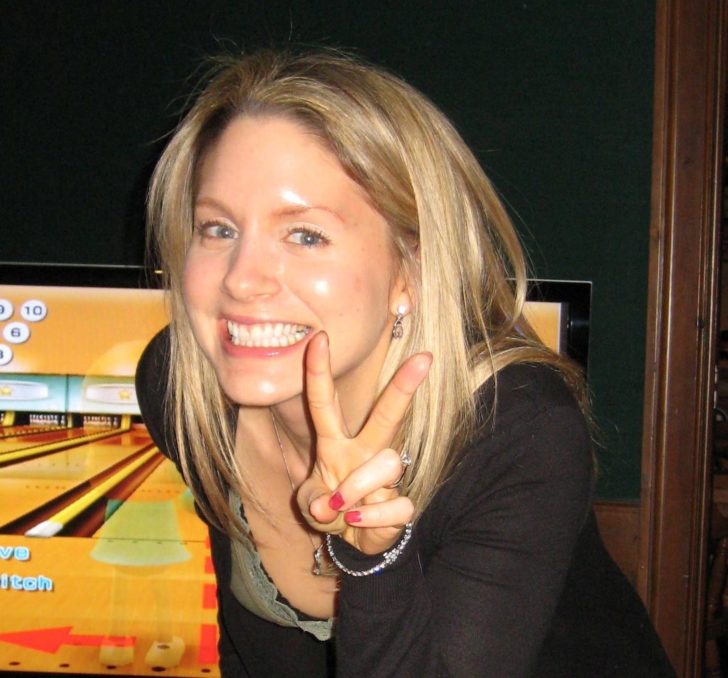 Sketchie stayed firmly planted on his favourite cushion. He was out for the count after a busy day following Eric around in the basement!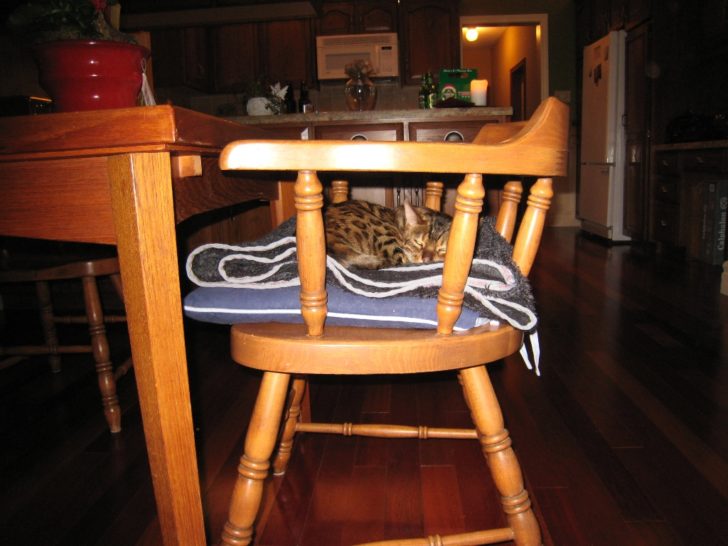 ~~~~~~~~~~~~~~~~~~~~~~~~~~~~~~~~~~~~~~~~~~~~~~~~~~~~~~~~~~~~~~~~~~~~~~~~~~~~~~~~~~~~~~~~~
Now for my favourite Oatmeal Raisin Cookie recipe (My father-in-law is obsessed with these!!!! Same with Eric)
Oatmeal Raisin Cookies I
Adapted from Darlene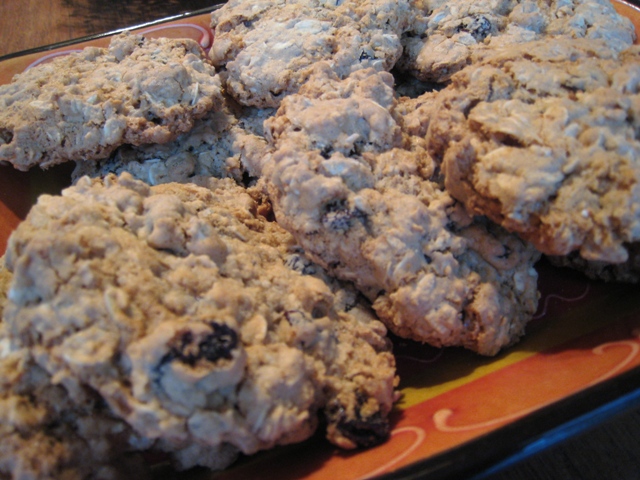 INGREDIENTS
3/4 cup Vegan Margarine spread, softened
3/4 cup white sugar
3/4 cup packed light brown sugar
2 eggs
1 teaspoon vanilla extract
1 1/4 cups all-purpose flour
1 teaspoon baking soda
3/4 teaspoon ground cinnamon
1/2 teaspoon salt
2 3/4 cups rolled oats
1 cup raisins
Preheat oven to 375 degrees F (190 degrees C).

In large bowl, cream together butter, white sugar, and brown sugar until smooth. Beat in the eggs and vanilla until fluffy. Stir together flour, baking soda, cinnamon, and salt. Gradually beat into butter mixture. Stir in oats and raisins. Drop by teaspoonfuls onto ungreased cookie sheets.

Bake 8 to 10 minutes in the preheated oven, or until golden brown. Cool slightly, remove from sheet to wire rack. Cool completely.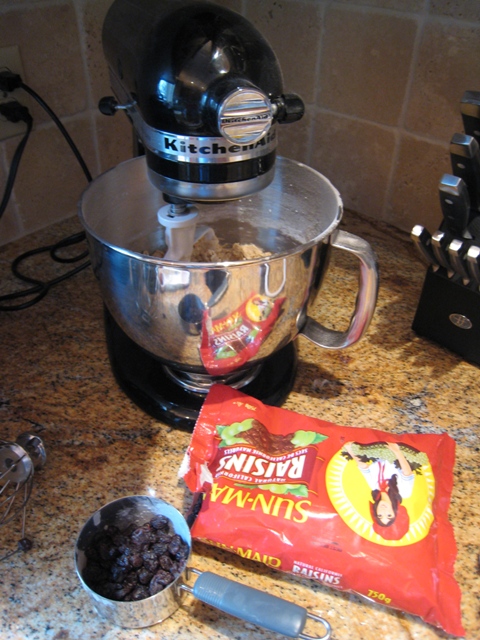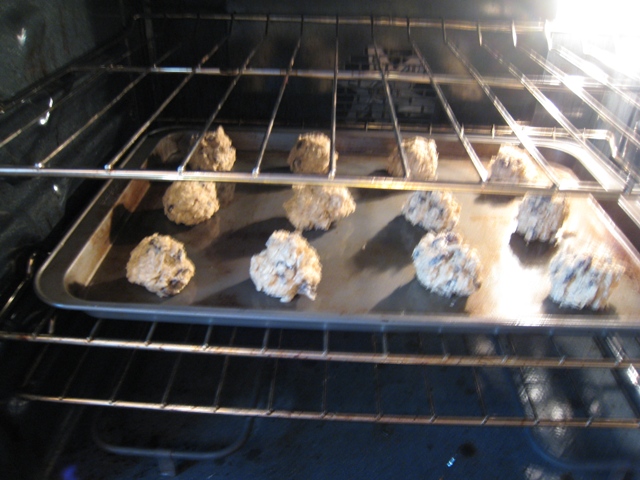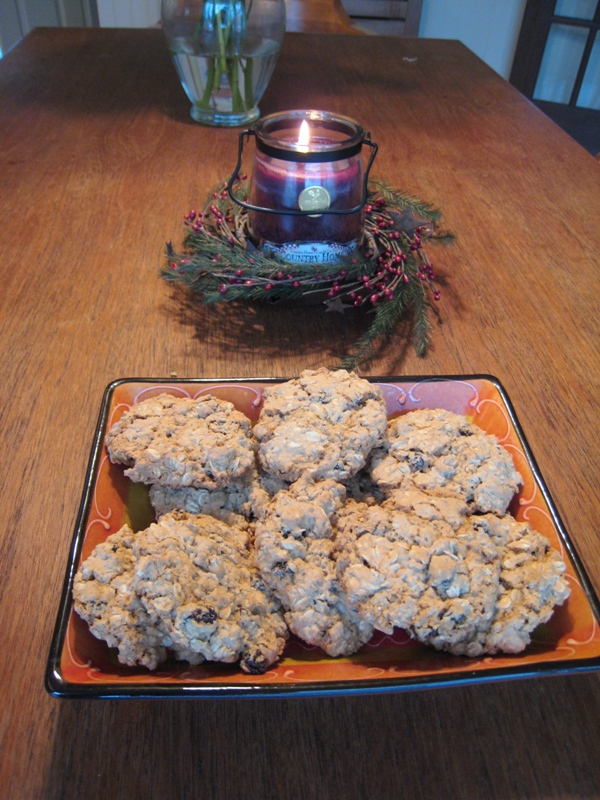 Do not overcook them like I did! I made mine way too crispy, but they were still delicious.
I actually split this recipe in half and then I made 12 large cookies in stead of 24. I didn't want a ton of leftovers after our gathering because they are so addicting! I actually left them in the oven too long and they are a bit crisp but still chewy in the middle. These cookies would have been perfect in our convection oven no more than 9-10 mins.
Everyone loved these cookies!
My rating is 4.7/5 stars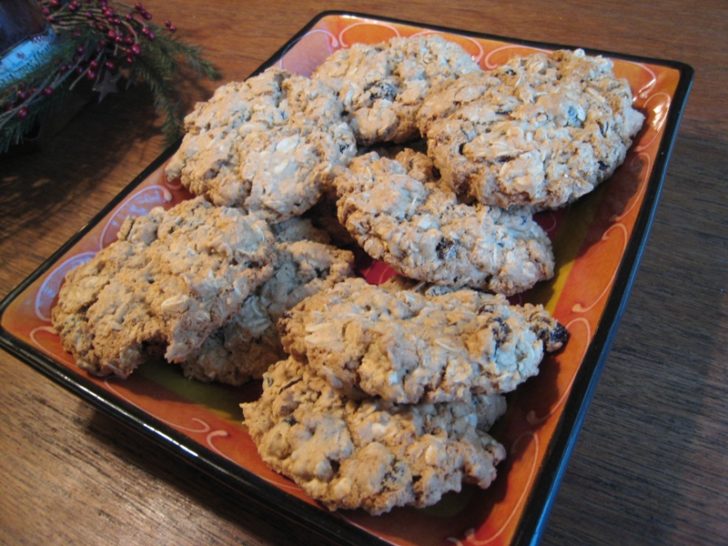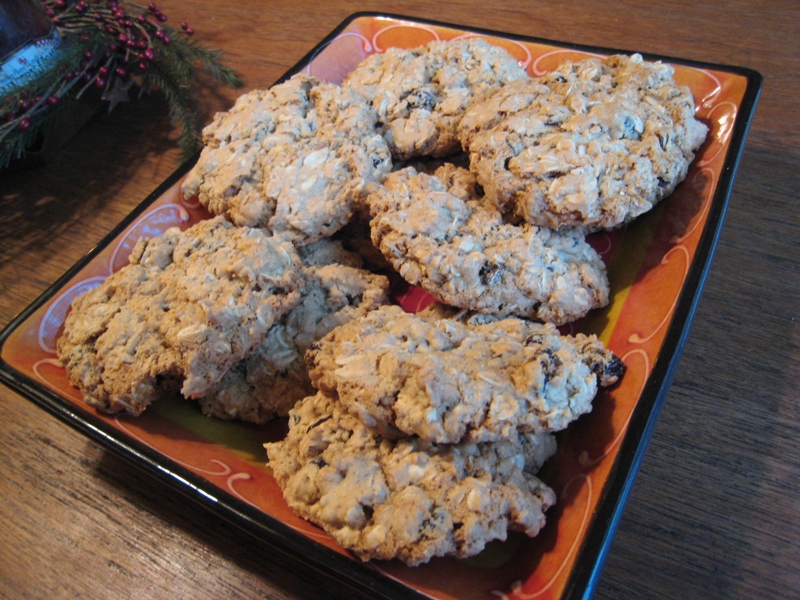 ~~~~~~~~~~~~~~~~~~~~~~~~~~~~~~~~~~~~~~~~~~~~~~~~~~~~~~~~~~~~~~~~~~~~~~~~~~~~~~~~~~~~~~~~~~
Healthy Valentine's Day Recipe Contest Extension
I have decided to extend the contest another day due to a very low response rate! I think I only have one Canadian entry so far and a handful of US entries. Contest now closes Monday at 8pm EST. Get those entries in for your chance to win an awesome food box and Oh She Glows fit gear!
Don't forget to link back to the contest on your blog!
Remember- the recipe doesn't have to be 100% healthy! I will be mainly judging on presentation and creativity.
Good luck!
~~~~~~~~~~~~~~~~~~~~~~~~~~~~~~~~~~~~~~~~~~~~~~~~~~~~~~~~~~~~~~~~~~~~~~~~~~~~~~~~~~~~~~~~~~
If you missed it yesterday- be sure to check out my feature guest post on Go Healthy Go Fit!
I also updated my Before and After pictures. Check it out here!
See you later for a Garlicy Butternut Squash recipe, a smoothie creation, and a full fashion recap of the Grammy Awards!! Yay!
I'm off to go clean up our mess! :)
The most successful people are those who are good at plan B.

~James Yorke

Question of the day: What are your plans for Valentine's Day?