Oh yes. I did.
I re-created the Homemade Banana Bread Larabar.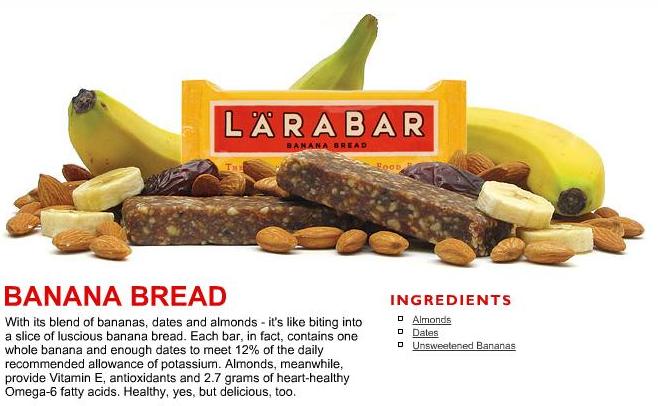 Is your mouth watering? Mine sure is.
Here is my own recipe that I developed tonight- It is simple, easy, economical, and pure raw nutrients.
Oh She Glows Homemade Banana Bread Larabar
Ingredients:
1/4 cup dates
1/4 cup dried banana
1/3 cup raw almonds
Directions:
1. Slice 1 small banana. Lay banana on greased baking sheet.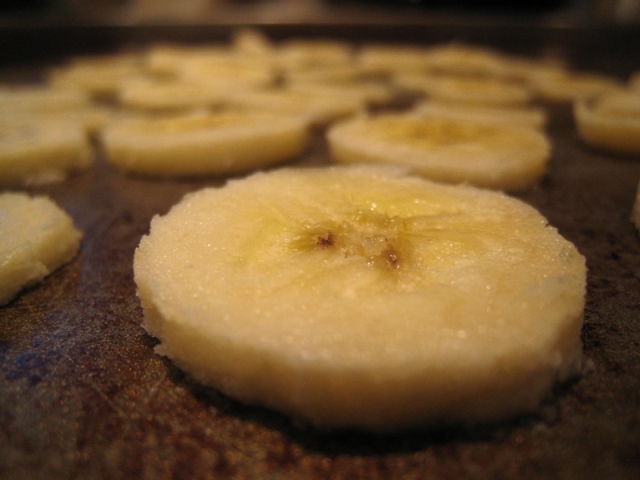 2. Cook banana at 175F for 2-3 hours until dry. You can use a food dehydrator to simplify this process (I don't have one!)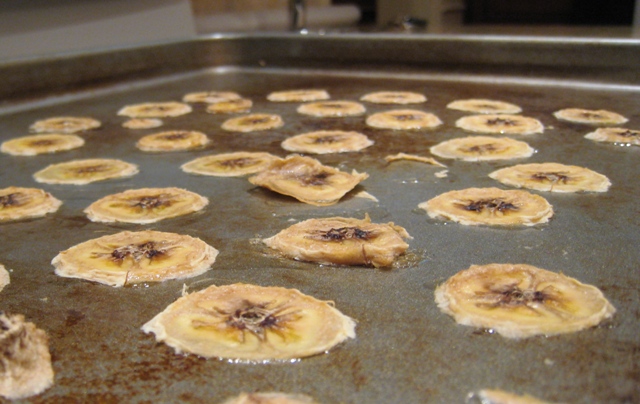 hahaha….have you ever seen such a sad sight??? Thank God he used our old, beat-up baking sheet! I had to pry these bad boys off with my fingers. I suggest using parchment paper! You can also use a dehydrator of course.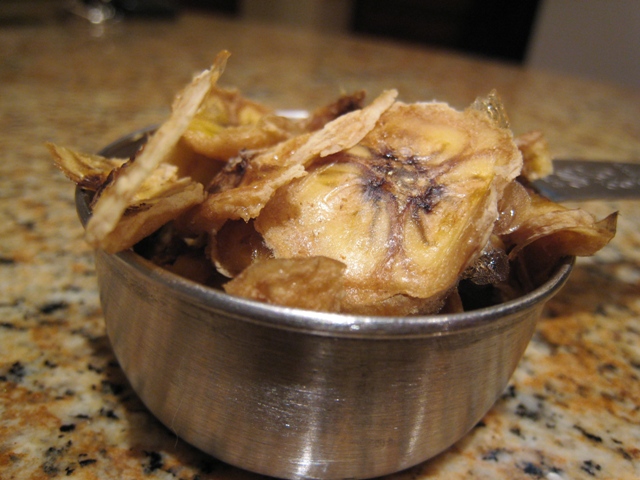 But boy did the house smell wonderful when I got home from work. :)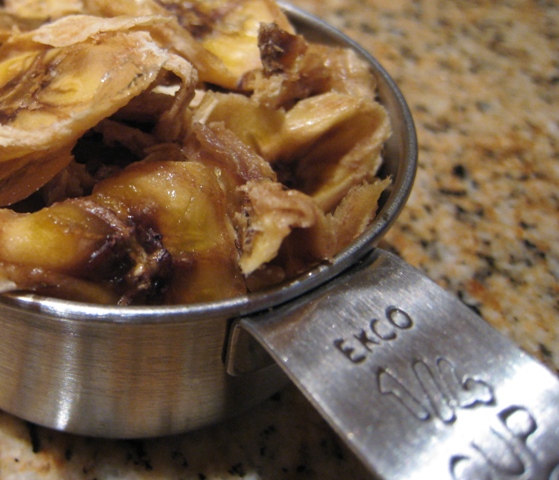 3. Roughly chop 1/4 cup of dates. Add dates and dried banana into food processor. Process for 1-2 mins.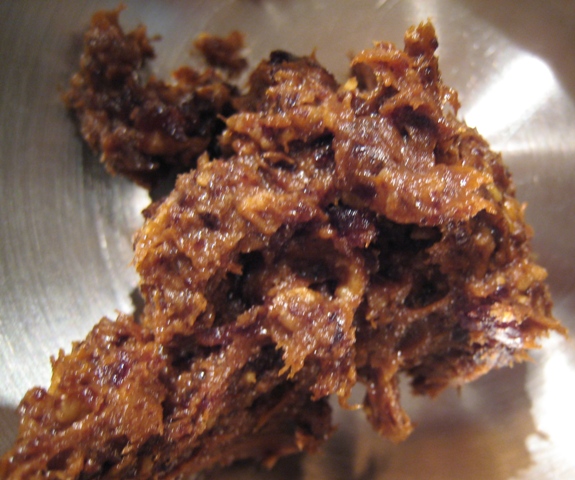 4. Remove from processor bowl, set aside in a small bowl. Add 1/3 cup raw almonds to food processor and process for 1 min.
5. Add almond mixture to date/banana paste and blend well with hands. Divide into 2 halves.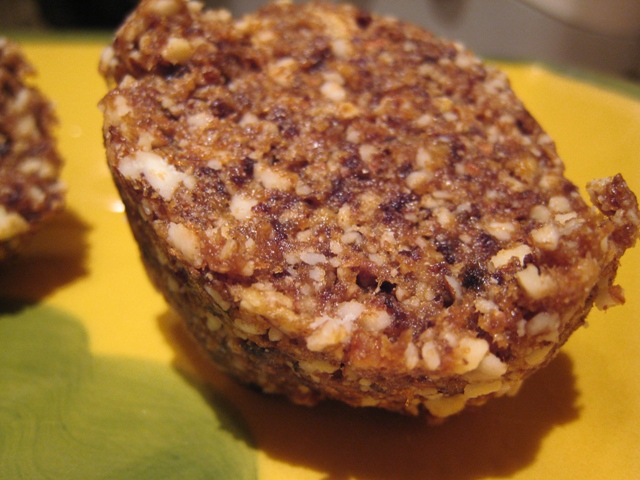 6. Set each half on a piece of saran wrap. Fold wrap over each piece and roll flat with a rolling pin or soup can. Shape to your liking. :) Makes 2 bars.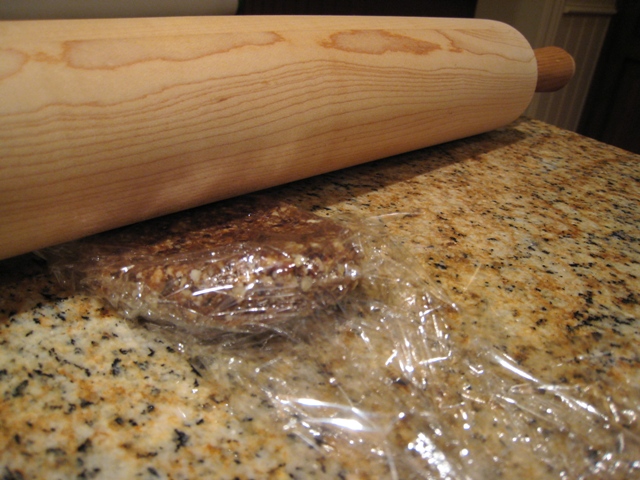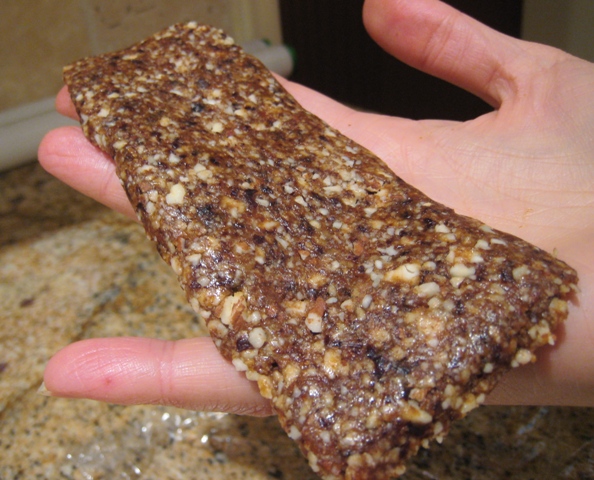 The real thing:
My (cheaper) replica :D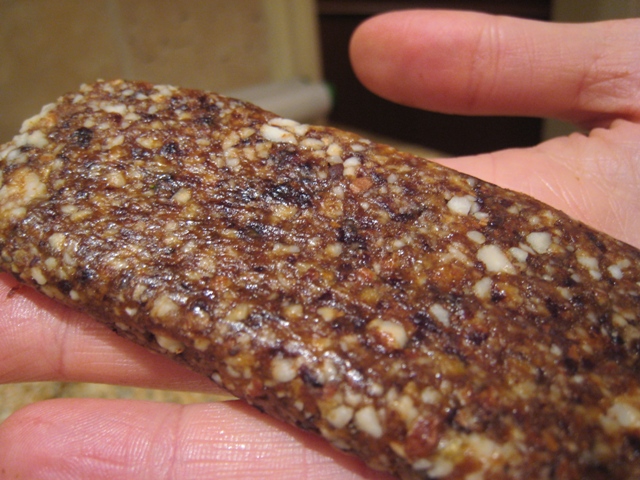 Each bar has approximately 230ish calories, 5 grams of protein and 2.5 grams of fibre.
The taste test? Awesome banana flavour!!! Pure, natural goodness. This is my favourite flavour yet.
Tip: Use very ripe, brown bananas for extra flavour.
7. Refrigerate bars.
These bars would be awesome for moms-on-the-go who want easy, natural, preservative-free snacks for their kids (and themselves). You can also use these bars as a pre-workout snack that is light and won't weigh you down.
~~~~~~~~~~~~~~~~~~~~~~~~~~~~~~~~~~~~~~~~~~~~~~~~~~~~~~~~~~~~~~~~~~~~~~~~~~~~~~~~~~~~~~~~~~
What am I most ashamed of in my kitchen you ask?
This was the clue: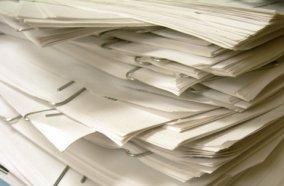 My old, tired, unorganized, dirty recipe collection!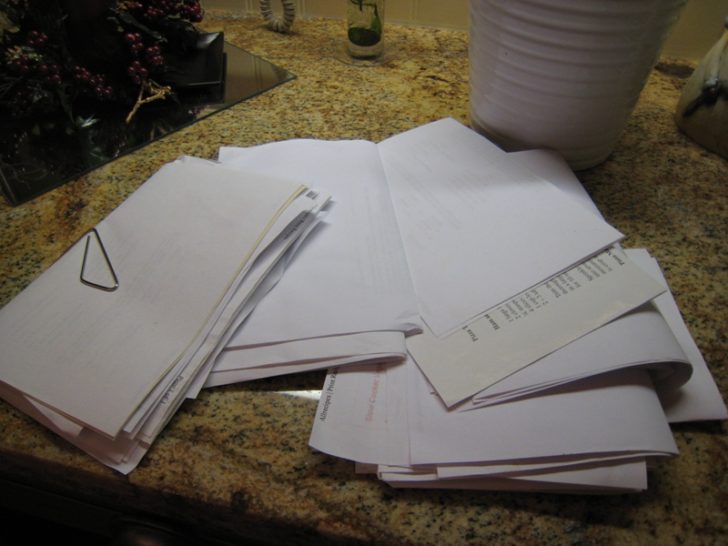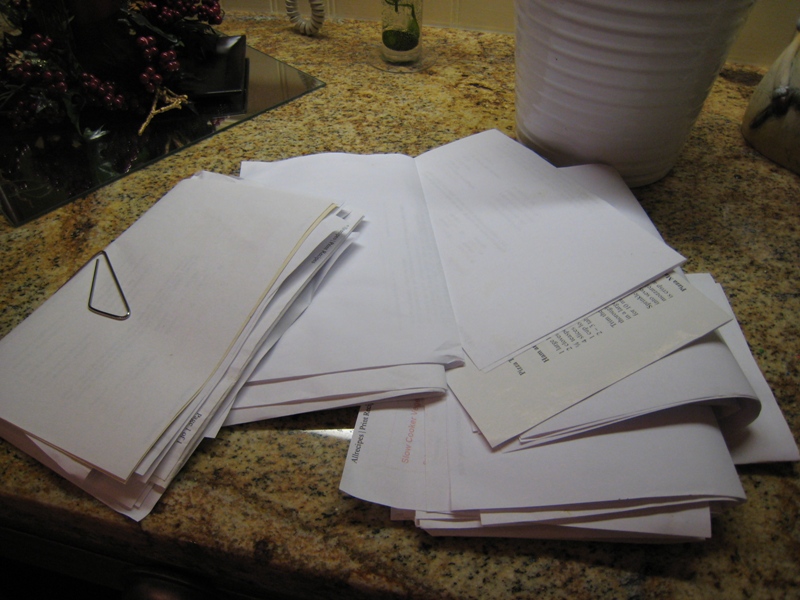 Can you believe these are my most cherished and frequently used recipes???
And this is the way I treat & display them…
Just disgraceful.
My new year's resolution is to CLEAN UP THIS MESS and organize it into a visably appealing recipe book!!
I'm curious- what are your New Year's Resolutions?
~~~~~~~~~~~~~~~~~~~~~~~~~~~~~~~~~~~~~~~~~~~~~~~~~~~~~~~~~~~~~~~~~~~~~~~~~~~~~~~~~~~~~~~~~~
A random photo or two: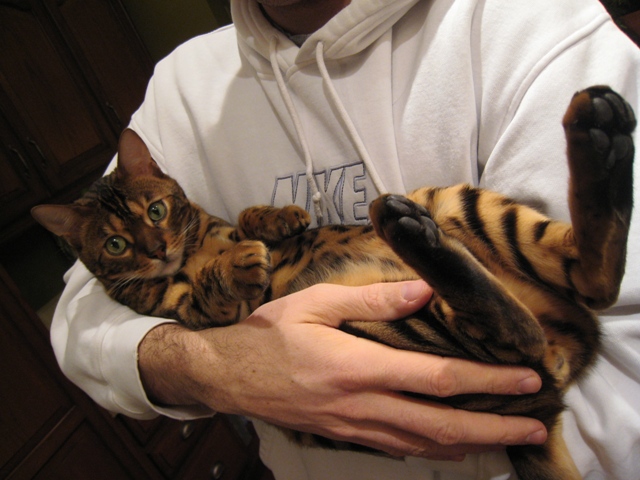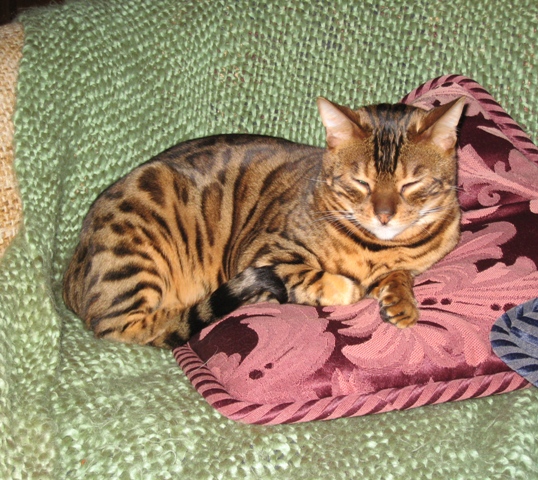 Stay tuned tomorrow for my cookbook collection…as well a what I am eating for lunch!
And now for a fun quote:
A good laugh and a long sleep are the best cures in the doctor's book.
– Irish Proverb
Eric just showed me this video and it cracked me up so I had to share!