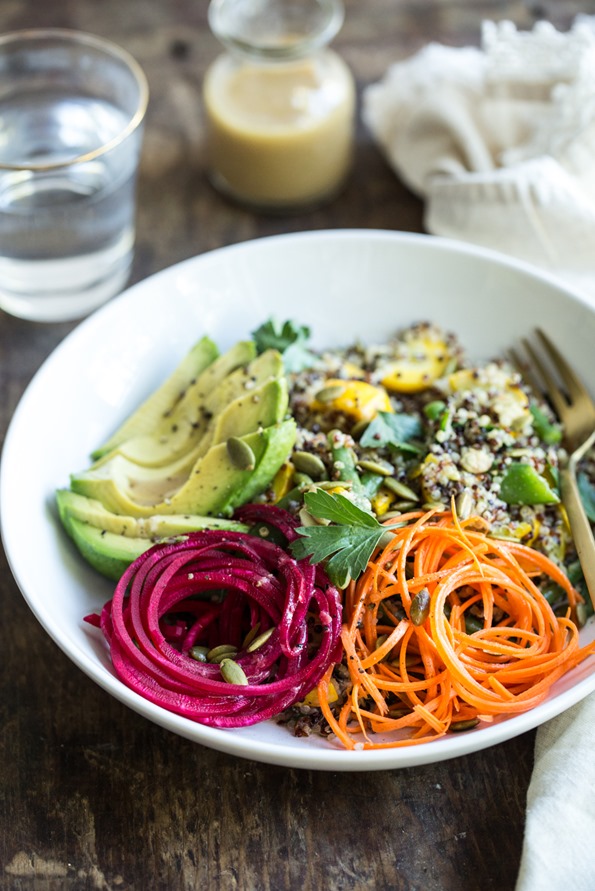 If I could live off of one thing, I'm pretty sure it would be some kind of plant-based bowl. It's hard to beat the combo of seasonal veggies, whole grains, beans/legumes, nuts/seeds, all topped off with an incredible dressing. I'm rarely disappointed. This bowl in particular is inspired by Kerr Street Cafe's Buddha Bowl (a local restaurant), which I treated myself to the other week. Let's just say this preggo mama basically had to waddle out of the café, because I could not stop eating despite baby nudging me that space was getting a bit tight in there. (Thankfully, I came armed with an empire waist dress!) I knew I had to recreate the bowl at home, and I'm sharing my delicious take on it today.
Before I get to the recipe, though, I have a couple exciting pieces of news to share!
1) We recently found out that The Oh She Glows Cookbook is the Top Canadian-Authored Book of 2015! Umm what the what!? I can't even wrap my mind around this news and couldn't be more grateful to you for your support. Here's an excerpt from BookNet Canada's article:
"The Oh She Glows Cookbook was published in April 2014, yet it still occupies the number one spot, even outselling heavy-hitting non-fiction titles published in 2015 like Shift Work and even the only Canadian-authored colouring book to make the list: Fantastic Cities. As an enduring title, it sits alongside 2013's The Inconvenient Indian and the fourth-bestselling paperback children's book of all time according to Publisher's Weekly, Love You Forever by Robert Munsch, which was published in 1995. The rest of the titles on the list were either published for the first time in 2015, or released in a new format."
THANK YOU from the bottom of my veggie-loving heart. 
2) In case you haven't seen this on my social media channels, Chapters/Indigo is running a pre-order contest for their Most Anticipated Books of 2016 list, and my next cookbook, Oh She Glows Every Day, is included (so cool!). You could win a basket of my favourite kitchen items, valued at $500, including a Cusinart food processor, Bodum Brazil French Press, Wusthof Classic 8-inch Vegetable Knife, Sunwarrior Warrior Blend protein powder, Do Matcha green tea powder, and more. All you have to do is pre-order the book from Indigo and be entered to win automatically (if you pre-ordered from Indigo earlier this year or last, you're automatically entered…yay!), or you can send a mail-in entry explaining what it means to you to cook for the people you love. Be sure to check out the full contest rules here.
You can pre-order by visiting Chapters/Indigo online. This contest is open to Canadian residents (not including Quebec unfortunately—sorry guys!). A big thanks to Chapters/Indigo and Penguin Canada for making this contest possible.
At long last…onto this glow-rious food!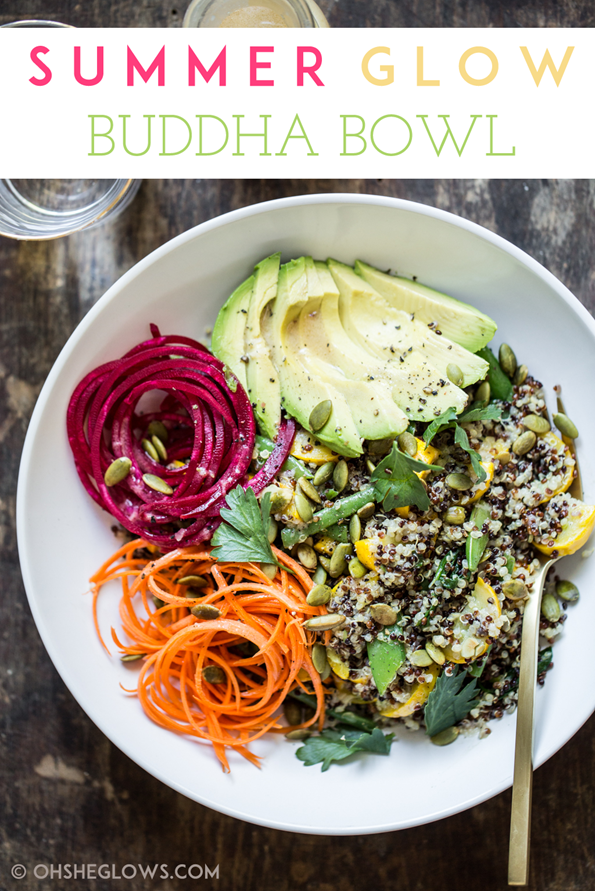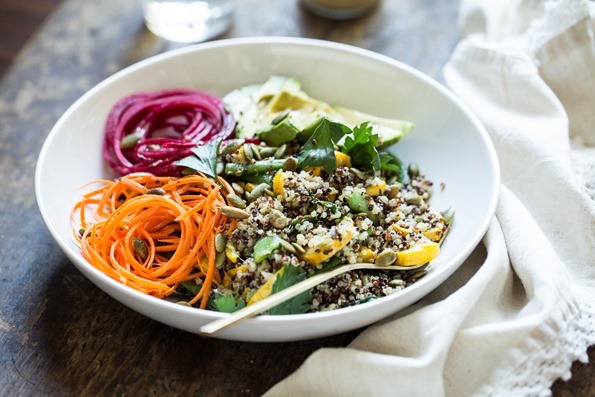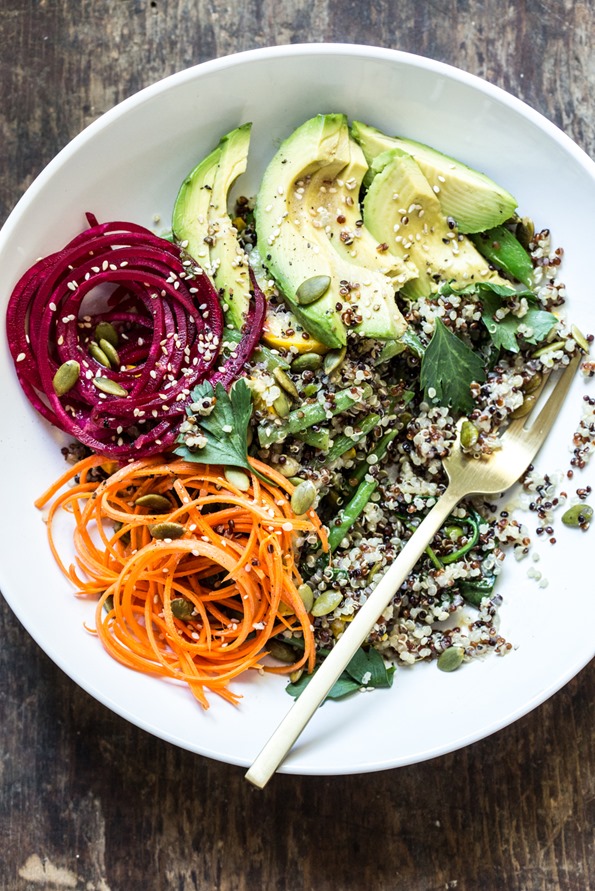 Let's get social! Follow Angela on Instagram @ohsheglows, Facebook, Twitter, Pinterest, Snapchat, and Google+