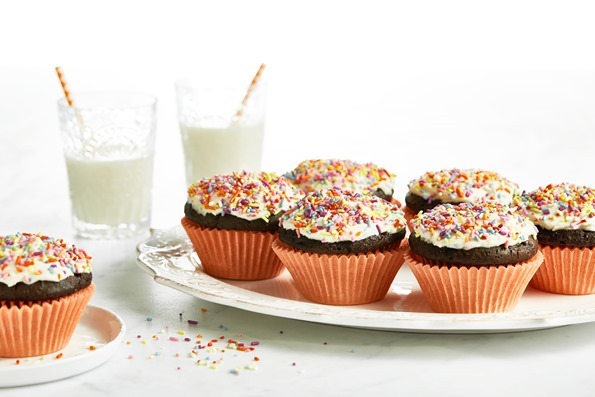 Good morning!  I hope your week is going well so far. It has flown by on my end. I'm back with a recipe today, and will be posting my 20 Weeks pregnancy update later today and Friday FAQs tomorrow.
As you may know, I've been busy revamping reader-favourite blog recipes and shooting new photography for the Oh She Glows Recipe App. As I re-test old favourite recipes, I often find myself improving upon them in various ways (such as easier-to-follow directions, better tips, the addition of metric units of measure, or simply by creating something that tastes even better!). I kept saying that I wished there were a way I could share with you guys both what I'm up to and the recipes I'm revamping! Then it dawned on me…well, why don't I just share quick, mini posts doing just that? Initially, I brushed the idea off because I've never done "bite-sized" posts before, but it could be fun. With summer quickly approaching, short and sweet posts might be nice here and there! So why not turn it over to you, dear readers, and see if this is something you'd be into?
Basically my idea is this: I pop in with a mini recipe post sharing a recipe that I've revamped (or, occasionally, a new quick and easy recipe I've added to the app) along with one or two new photo(s). There will be a brief hello/update from me, and then the recipe! Boom. Bob's your uncle. (Wait, do people say that anymore? lol) Anyway, I'd love to hear what you think!
I'm kicking off today with my all-time favourite vegan chocolate cupcakes from way back in 2011. I had a major craving for cake last week (thanks Shari!), so this seemed like the next logical recipe to revisit. I ended up streamlining the written directions/ingredient list, adding metric units of measure (weight/volume), and pairing the cupcakes with a salted buttercream frosting. I also tested a gluten-free version (using Bob's Red Mill 1:1 flour), however I wasn't happy with the outcome (the cupcakes were quite dense). I think I'll have to work on a custom gluten-free flour blend in the future!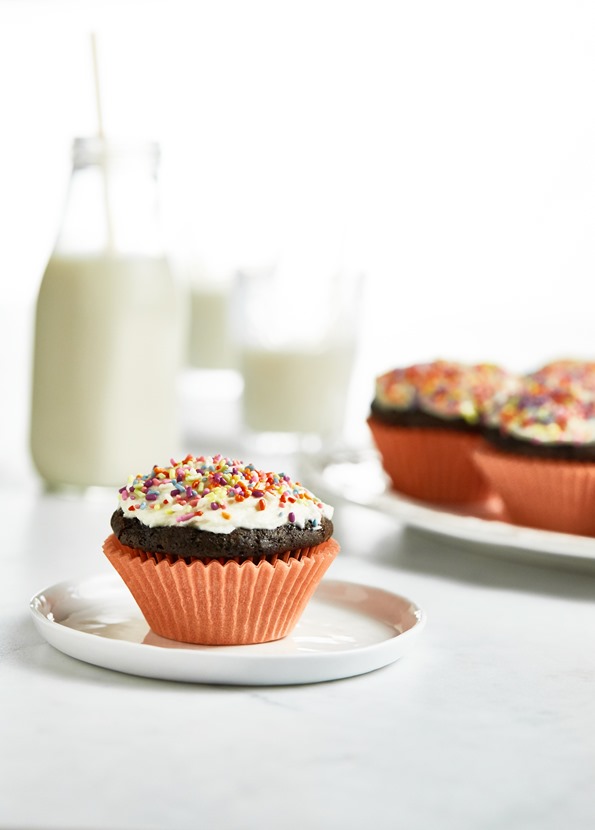 Let's get social! Follow Angela on Instagram @ohsheglows, Facebook, Twitter, Pinterest, Snapchat, and Google+