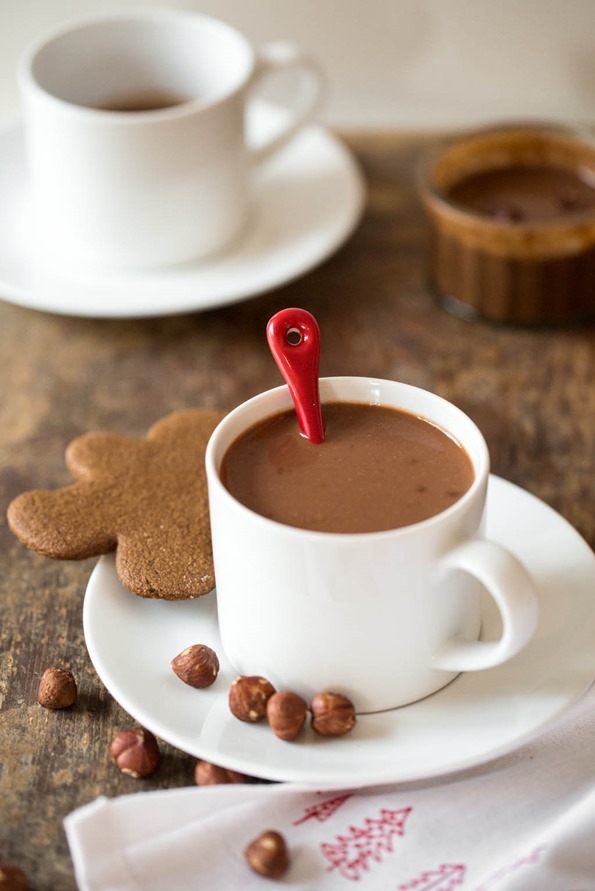 How is the holiday season treating you so far? Hopefully great. I honestly can't believe it's December 11th. What a whirlwind season. I just finished another round of book edits and now I'm currently in the midst of planning next week's photoshoot for my next cookbook. Some of you might remember in The Oh She Glows Cookbook, we had various lifestyle photos throughout the book. Well, the second cookbook is going to have all new photos so I've been planning around 15 unique shots, all the recipes that will be featured (and what I have to prep in advance, what needs to be made the day of, etc), and everything in between (such as, what the heck am I going to wear). It's been a bit of a hot mess around here, but I'm so excited for next week's shoot! Hopefully it'll all come together. My dear cousin Alannah is coming to help on the shoot days, and I couldn't be more grateful to have her help.
In other news, you can now find me on Snapchat! I used to think Snapchat was just an app for sharing questionable content among teens, but apparently it can be used for other things too. New techy things intimidate me and "for dummies" tutorials confuse me so the fact that I'm currently using Snapchat (and loving the heck out of it) probably means it's not even cool anymore. But, I love how easy-breezy it feels. (After I finally figured it out, that is.) Want to write all over the picture and make a hot mess? Sure. Want to snap some random, poor lit shot? Go for it. It feels fairly real as far as social media goes, and it's fun to get snaps throughout the day of someone's day to day life. Oh, and I somehow got my mom to follow me. She's hip, I tell ya! I think she's just holding out for more Adriana pics though…
So, if you are down for some "riveting" behind the scenes footage over at casa OSG, then follow along. My username is angelaliddon. I'll be sharing day to day things, cooking videos (so fun – yesterday I did my homemade nutella), behind the scenes blog stuff, travel, as well as some blog/book/life sneak peeks. Odds are you will probably see it on Snapchat first because it's just so fast to share things.
Here are a few random things I posted over the past week: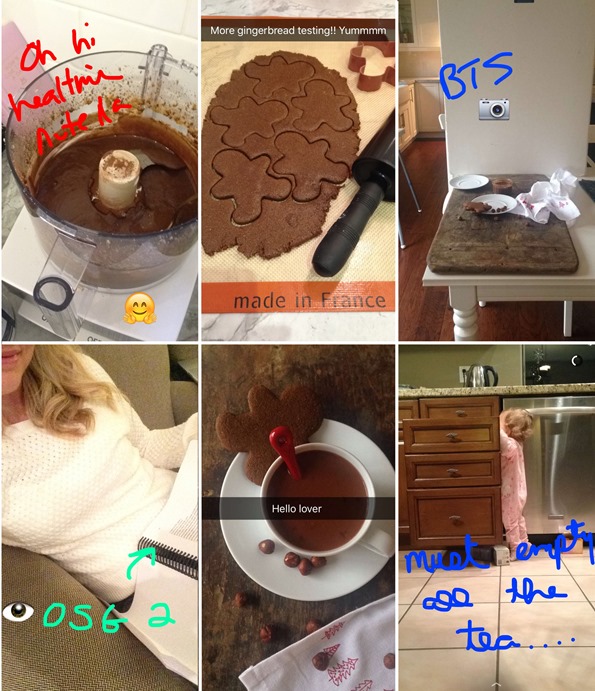 Like I said, hot mess.
Also, let me know if you are on it too!? I'm only following like 6 people right now which definitely makes me look a bit like a stalker. Ok, a lot like a stalker.
The second piece of news I have to share is to tell you that I'm back to shooting the photography on Oh She Glows! I know some of you have noticed this over the past month. The change is due to a couple reasons, one of which is that I miss shooting the photography greatly. I didn't realize just how much I would miss this aspect of blogging after 8 years of doing the photography day in and day out. I still don't have a proper photography set up and I rush through all my shoots since Adriana was born, but I hope to find a better system in the future. I will be bringing on a team member to OSG in the near future, and I hope that this will help me find a better balance with everything.
If you saw my snaps yesterday you probably spotted this hot cocoa in the making. It was all I could do not to bathe in this stuff, and it features my Homemade Mocha Nutella for a nutty twist on traditional hot cocoa! If you're looking for a warming treat on a cold night, look no further.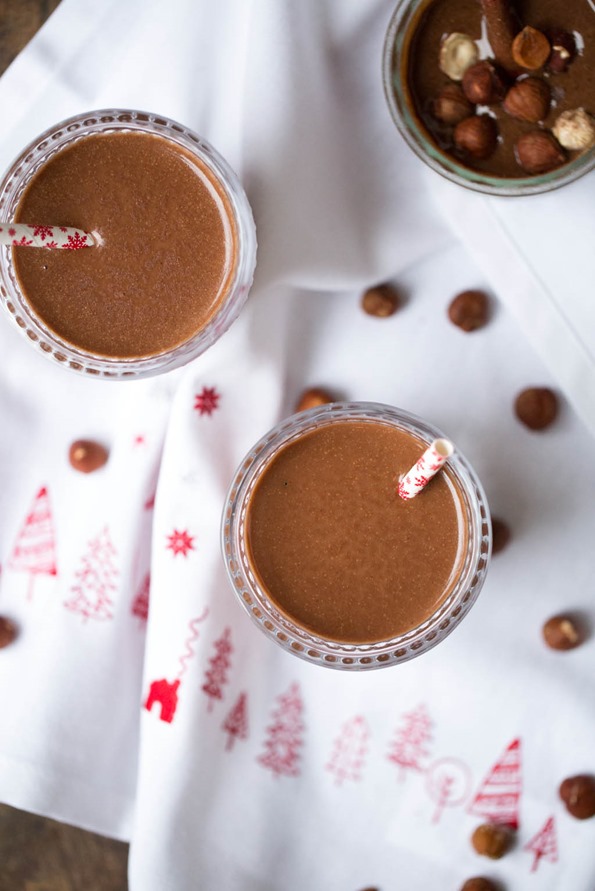 Oh, and if you are interested in a impromptu video on me making my homemade nutella, check out this video I uploaded to Instagram.
If you are looking for all my holiday recipes, see this link!
Let's get social! Follow Angela on Instagram @ohsheglows, Facebook, Twitter, Pinterest, Snapchat, and Google+